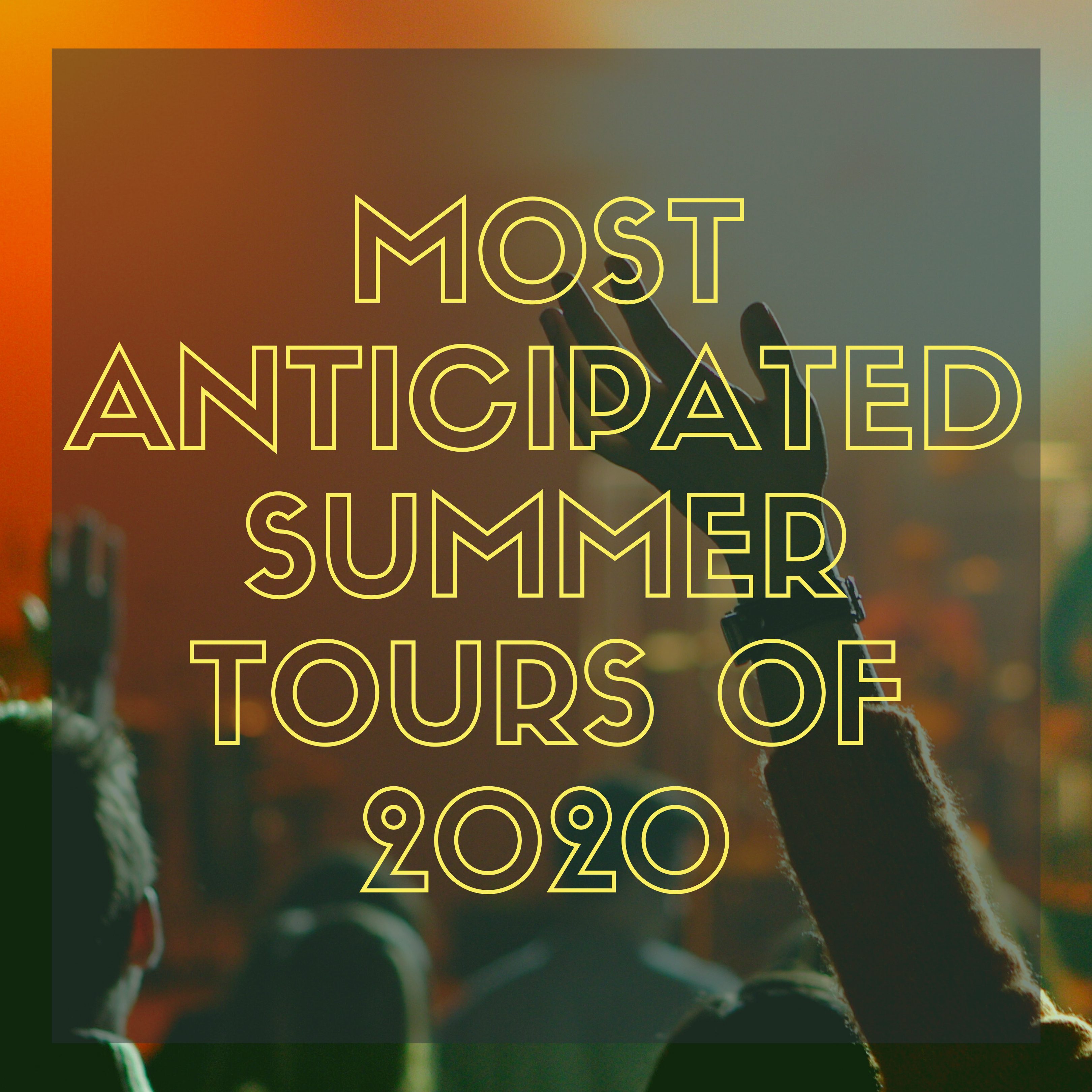 Festival season and warm weather are just around the corner! Have you thought about which bands and performers you're dedicating 2020 to? Spend the nights with these INCREDIBLE live music acts this summer.
HALSEY 2020 NORTH AMERICAN MANIC TOUR
Following the release of her highly-acclaimed latest album, Manic, chart-topping artist Halsey proves her versatility in genre, sound, and songwriting – and she's bringing it all to life on the 2020 North American Manic Tour with support from blackbear, CHVRCHES, PVRIS, and Omar Apollo. A Halsey concert is bound to make your summer night. Get tickets before the tour wraps up on August 1 HERE.
MONSTA X 2020 TOUR
Kicking off on June 2, k-pop superstars, Monsta X are embarking on a North American summer tour! Fresh off their 2019 US Arena Tour, the 7-piece pop sensation are ready to bring their live show back for the summer. After gaining international fame and a dedicated fanbase, you're going to want to catch this group live while you still can. Get tickets HERE.
BON JOVI 2020 Tour
If you thought Rock and Roll Hall of Famers Bon Jovi might have gone quiet, think again. With a new album dropping on May 15, Jon & crew are hitting the road this summer with support from rock singer-songwriter Bryan Adams. For all you old school rock lovers out there, they're only touring for just a little over a month. Get your tickets now HERE.
THE WEEKND THE AFTER HOURS TOUR
The Weeknd's latest hit song, "Blinding Lights" is just now beginning to shoot to the top of the charts after winning top radio airplay! With a unique voice and eye for artistry, The Weeknd is a performer that everyone should see live at least once. The After Hours Tour begins on June 11 this summer and ends November 12. Find tickets HERE.
MEGADEATH AND LAMB OF GOD 2020 TOUR
Being called "The Metal Tour of The Year," all you headbangers are not going to want to miss this. Metal bands Megadeath and Lamb of God are co-headlining this tour and set for arenas all over the country this summer! Special guests Trivium and In Flames will be joining them for both the summer and fall tour shows. Don't wait to get your tickets! Buy them HERE.
THE HELLA MEGA TOUR
Green Day, Fall Out Boy, and Weezer are joining together for one of the most anticipated tours of the entire year. They're taking their live show all over the planet, but their North American begins June 13 and ends August 29. Who said punk rock was dead? See them while you still can! Tickets on sale now HERE. 
THE BLACK CROWES $HAKE YOUR MONEY MAKER TOUR
American rock band The Black Crowes are celebrating the 30th Anniversary of their debut record, $hake Your Money Maker, by kicking off their summer tour in Austin, TX this June! If you're a fan of this band, you'll have the opportunity to hear this record LIVE in FULL. Don't miss out. Buy your tickets HERE before they're gone!
NICKELBACK'S ALL THE RIGHT REASONS 2020 SUMMER TOUR
Nickelback's certified platinum #1 album, All the Right Reasons, is turning 15 this year. To celebrate, the band is touring with Stone Temple Pilots all across North America this summer. Starting in June, this might be your only chance to hear this entire played live! Tickets are on sale now HERE. 
DEF LEPPARD, MÖTLEY CRÜE, AND POISON: THE STADIUM TOUR
Calling ALL classic rock lovers! Summer nights spent in a stadium sound nice. What might sound even better is hearing Def Leppard, Motley Crue, and Poison play live IN THE SAME NIGHT. Their co-headlining stadium tour kicks off July 7 and runs until September 5. Don't wait to get your tickets. They're going fast! Buy HERE.
THE BLACK KEYS LET'S ROCK 2020 TOUR
The Black Keys are a unique kind of band, bringing the classic rock sound to a modern-day 2020, and to keep it all live, they're headlining a North American Tour this summer! Following the release of their latest album, Let's Rock, The Black Keys never fail to put on a great rock show. Check out if they're hitting up your city HERE.
THE JUKEBOX HEROES 2020 TOUR
Known as one of the most popular rock bands in the world, Foreigner is touring with bands Kansas and Europe this summer to bring the nostalgia of their latest hits back into your life. Starting July 9, the guys will embark on an amphitheater tour! Great for a summer night outside. Get your tickets HERE. 
THE MIRACLE PILL SUMMER TOUR
From beloved American rock band, The Goo Goo Dolls, comes a US Summer tour kicking off on July 23. Following the release of their 12th studio album, The Miracle Pill, the band will be touring across the country with support from Lifehouse and Forest Blakk. Don't miss out! Find out if they're coming to your city HERE.  
THE NO SHAME TOUR
Pop-rock band 5 Seconds of Summer are taking their chart-topping hits and eclectic sound to outdoor arenas all over the country this summer. To celebrate the release of their newest album, C A L M,  the guys are taking The Band CAMINO on the road with them to bring fun and life to your summer. Tickets are going fast! Check out where they're headed HERE.