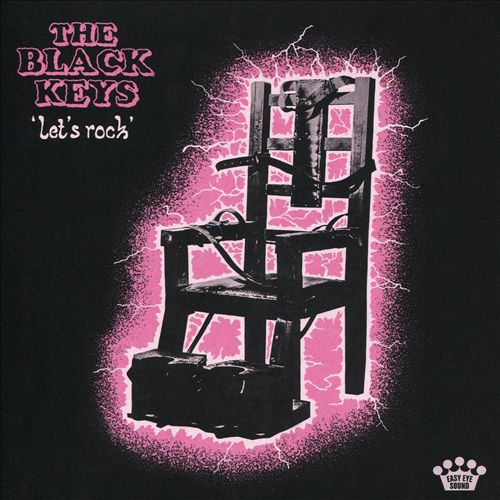 This summer has been host to quite a few promising rock records, and The Black Keys' latest release Let's Rock is another addition to the pack. The record by the acclaimed Ohio-based duo is their leanest, most concise, and well-rounded release in quite some time. The bulk of Let's Rock draws upon the duo's roots with an emphasis on blues and garage rock – though it contains new layers of maturity and sophistication as well. Musically, the Keys are firing on all cylinders, giving this album a brisk and vital momentum absent from their past release Turn Blue. The most refreshing aspect of Let's Rock is how pure its ambitions are. Free of pretense or weighty aspirations, Let's Rock gets down to business and delivers what we all want – a damn good Black Keys record.
The album kicks off with the group's signature bluesy riffs and crisp melodies on "Shine a Little Light" and "Eagle Birds," but this time with a more self-reflective set of lyrics. Highlights "Lo/Hi" and "Walk Across The Water" showcase the duo's tight dynamic along with their increased level of craft and musicianship. The band's influences continue to be diverse as they incorporate elements of grunge, soul, 70's psychedelic, and noise rock while still maintaining the group's signature flair. What's truly fascinating is despite the fact this album is full of rockers, it's also filled with some of their most human moments too. Tracks "Walk Across The Water" and "Sit Around and Miss You" aren't afraid to get vulnerable, and their understated arrangements enhance their depth.
It helps that each song is paced swiftly and structured fluidly, seamlessly leading into another. While on the surface, Let's Rock may seem like a back to basics record, the album contains a surprising amount of progression. It displays the Keys reconnecting with their earlier sound but from a more mature angle. It also doesn't hurt that there's a renewed sense of energy and vitality to the performances. Stand-out track "Go" shows the band is still very much capable of putting out a stomping old-school rocker.
All in all, Let's Rock is once again proof of The Black Keys' longevity and range. With nine albums released, the duo have quite a body of work but are still managing to find fresh and exciting ways of creating music. With Let's Rock, they embody the spirit, enthusiasm, and immediacy of their earlier work with a newfound level of artistry. This leads to a highly satisfying and rewarding return to form for the duo that's also a signifier of their ever-lasting appeal. The fact that they are nine albums in and can still make music this pure and organic…well, now that really rocks.
Songs to Spin:  "Shine a Little Light," "Walk Across The Water," "Lo/Hi," "Sit Around and Miss You," "Go"