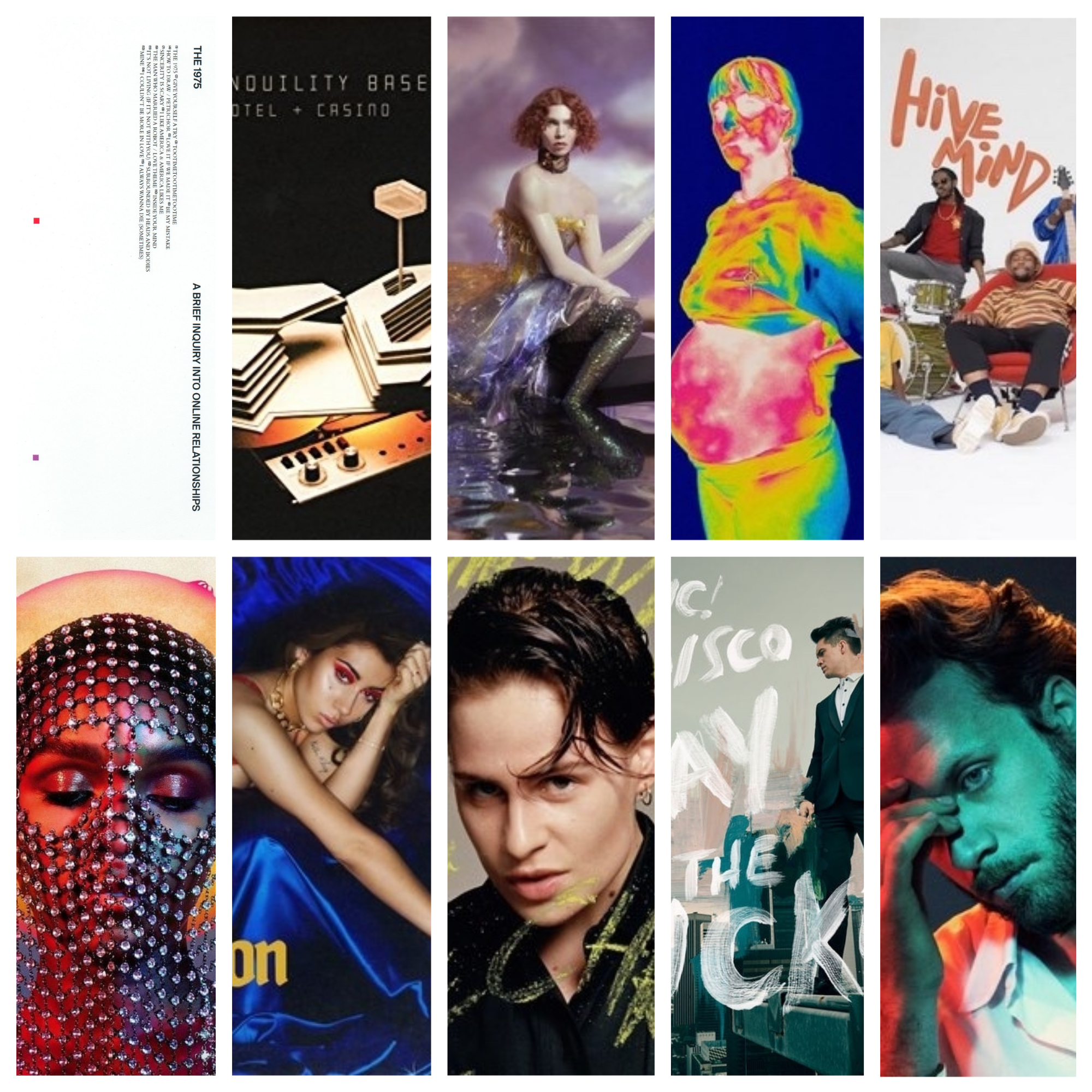 2018 was an interesting year in music. Several artists delivered bodies of work that were challenging, exciting, and at times, admittedly confusing. It may not have been quite the stacked year that was 2017 but still, 2018 proved that many of our favorite artists are still capable of surprising us, and several up and coming artists may be paving the way for the future. Each genre was well represented this year from indie to electronic, hip-hop to rock and roll – 2018 was a diverse and fascinating year overall, and these top 10 albums are just some of the collections that stood out. Read on to see if your favorite made the list!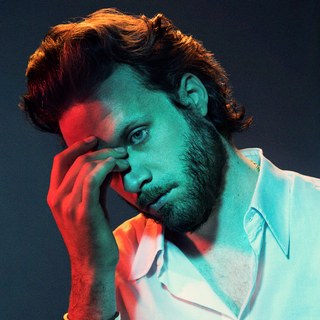 10) Father John Misty – God's Favorite Customer
If there's one thing I've gathered from listening to Josh Tillman's discography, it's that he's got a lot on his mind. On his latest release God's Favorite Customer, Tillman peels back the layers to reveal the man underneath the FJM persona and his quest for connection and honesty. As a songwriter, Tillman has utilized his intellect to dissect and examine the world around him, but here he turns his observations inward to poignant and aching results. The vulnerability of songs such as "Please Don't Die" and "Just Dumb Enough to Try" obtain a level of pathos and sincerity that may have been absent on previous releases. The most compelling aspect of God's Favorite Customer is its overall hopefulness. Maybe Tillman hasn't figured it all out yet and maybe he never will, but in his own words he's "Just Dumb Enough to Try," and we're all the better for it.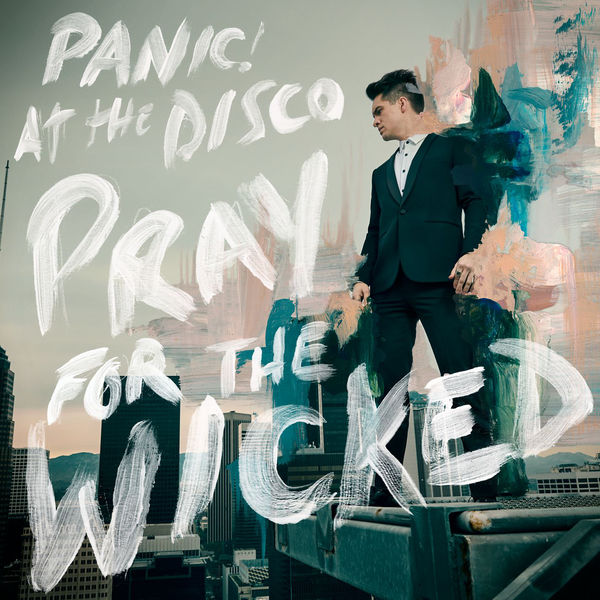 9) Panic! At The Disco – Pray For The Wicked
Brendon Urie likes doing things big – like REALLY big. From the opening track "(F**k A) Silver Lining," Urie unleashes a bombastic pop vision that's extravagant, lush, and grandiose. In lesser hands, this could've fallen apart, but Urie over the course of six albums has evolved into a consummate showman, and his confidence is utterly mesmerizing to behold. Despite his newfound success, he hasn't forgotten where he came from. Highlights "Hey Look Ma, I Made It" and "High Hopes" celebrate his success but acknowledge the struggle of achieving it. Along the way, we're treated to one of the most sheerly enjoyable and exciting pop albums of this or any year. If Pray For The Wicked proves anything, it's that Urie can indeed make a living out of high hopes.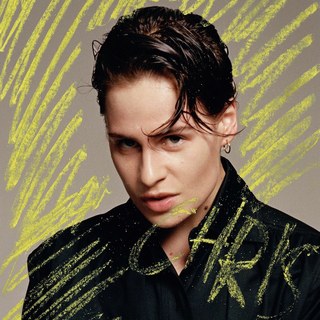 8) Christine and the Queens – Chris
Héloïse Letissier, known under the name Christine and the Queens, celebrates the idea of upending image and style norms with her latest album simply titled Chris. A sleek, sexy, and smart collection of art-pop numbers channeling the spirit of 80's pop juggernauts Janet Jackson and Madonna, Chris is an album that thrives on exploring the way our bodies and minds react to one another. It's supremely intelligent in its observations, and the songwriting is rich and complex on tracks such as "5 Dollars" and "Goya Soda" which utilize their concepts for something deeper. The album, however, doesn't forget to enjoy itself and Chris' swagger and enthusiasm are beautifully maintained throughout, especially on songs such as breakout single "Girlfriend" and "(Damn) What Must a Woman Do." Blurring the lines between genre and gender, Chris is a triumph that proves being misunderstood is sometimes the best way to be understood.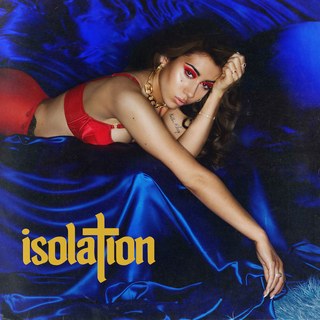 7) Kali Uchis – Isolation
In 2018, the phrase "A Star is Born" held many connotations. This was due in large part to the smash hit film starring Lady Gaga and Bradley Cooper. However, upon one listen to Kali Uchis's debut album Isolation, the phrase seems just as fitting. Uchis was notable for her guest appearances on songs by artists such as Tyler The Creator, Gorillaz, and Daniel Caesar, but here, she's finally given the reins and dominates over an electric soundscape ranging from old-school soul, hip-hop, funk, dance music, and modern alternative. What's so striking about Isolation is how Uchis seamlessly adapts to the multiple sounds and collaborators throughout. She sounds at home on the Tame Impala-esque pop of "Tomorrow" just as she does crooning on the smooth and soaring "Flight 22" and plays off her collaborators with tremendous ease and style. Despite its stacked guest appearances from artists such as Steve Lacy, Jorja Smith, Tyler The Creator, and Damon Albarn, Isolation stills remain Uchis's show, and her choice of collaborators only highlights her versatility and ambition. Heartfelt, fun, exciting and full of surprises, Isolation is a strong showcase for Uchis's range and talent. It's clear Gaga wasn't the only star born this year.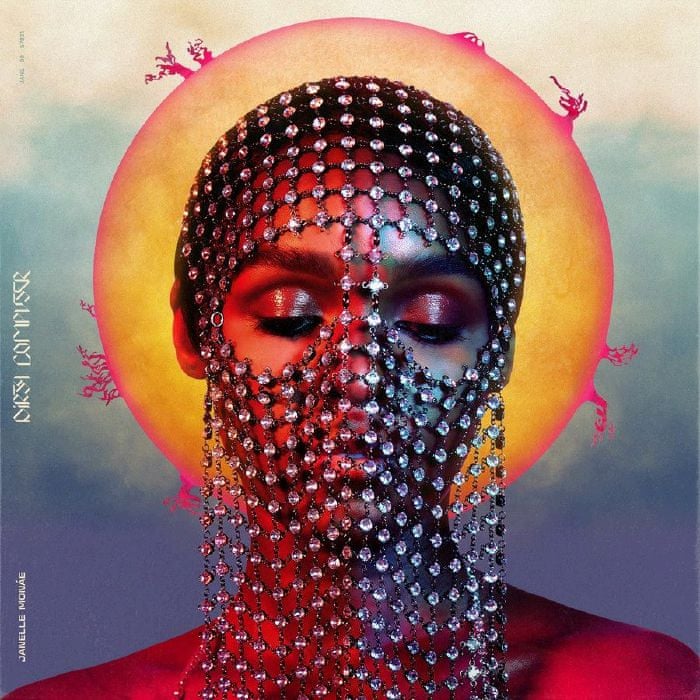 6) Janelle Monáe – Dirty Computer
2018 has witnessed quite a bit of social and political unrest, and many artists have attempted to channel this musically to varied results. What makes Dirty Computer, the latest epic from R&B songstress Janelle Monáe, so powerful is how raw and uncompromising its ambitions are. Monáe takes her love of sci-fi, cinematic storytelling, and genre-bending, and wraps it around a grand yet personal vision. Her past two albums relied more upon concepts and themes, but here, Monáe keeps things grounded. She explores her insecurities on "Don't Judge Me," her self-worth on "I Like That," and embraces her sexuality on stand-outs such as the Prince-esque funk of "Make Me Feel" and the electro-pop of "Pynk." What truly allows Dirty Computer to resonate is how universal it feels; Monáe has crafted a work full of hope and compassion toward all those who feel disenfranchised. The fact that it just so happens to be one of the best R&B albums of the year is icing on the cake.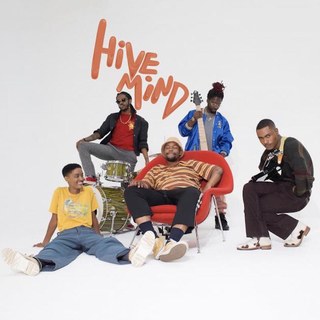 5) The Internet – Hive Mind
There's a certain kind of joy to be found listening to artists who are excited about their craft. R&B collective The Internet consisting of lead vocalist Syd, guitarist Steve Lacy, Matt Martians, Patrick Paige II, and Christopher Smith have an alchemy together that results in some of the most exuberant and thrillingly alive music this year. Bridging the gap between old-school and modern influences, The Internet diversify and perfect their sound on Hive Mind, incorporating old-school funk on "(Roll) Burbank Funk," bossa nova on "La Di Da," quiet storm on "Hold On," and 90's style R&B on "Come Over." What makes Hive Mind such a refreshing listen is witnessing the group play off each other with incredible ease and skill, coming together to achieve rich results. Hive Mind is an album full of emotion, intimacy, energy, and charisma; its greatest strength is how sincere it all sounds. In an age where singles and playlists rule supreme, The Internet dedicated themselves to creating an album that serves as a singular showcase for their ever-growing talents. Something tells me this hive will keep buzzing for a while.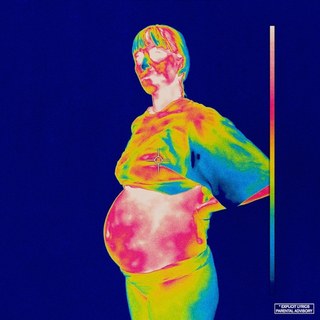 4) Brockhampton – Iridescence
No genre has quite shifted in 2018 like that of hip-hop. Now more than ever, the genre is opening itself up for a deeper sense of expression, and more and more upcoming artists are reflecting deeper concerns musically and lyrically. Brockhampton, the self-proclaimed "boy band," have upended the conventions of hip-hop in their own image. The results pay off on Iridescence which contains some of the group's most accomplished and daring work yet. Sonically, the album combines alternative, R&B, pop, ambient, and other influences to create its own tapestry. Lyrically, each member fully emerges into their own, delivering some of their tightest work yet. Frontman Kevin Abstract is at his most honest and vulnerable, Joba's lyricism has progressed significantly, Merlyn Wood's wild-card energy is perfectly sustained, Matt Champion and Dom McLennon sound as confident as ever, and vocalist Bearface has a much more defined role than before. What allows Iridescence to qualify as such a triumph is the way it embraces topics such as coming out, mental health, communication, fame, and friendship so honestly and vividly.  There will no doubt be plenty more upcoming artists in hip-hop, but few have made a genuine resonance such as Brockhampton. This album is proof they're here to stay.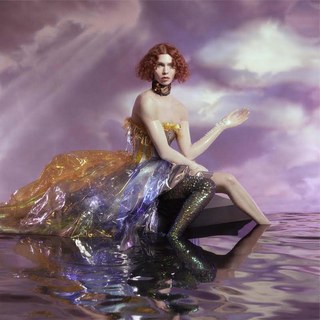 3) Sophie – Oil of Every Pearl's Un-Insides
Every once in a while, an album comes along that feels distinctly contemporary yet somehow progressive. Producer Sophie, who has crafted hits for the likes of Vince Staples, Madonna, and Charli XCX, forges her own artistic identity on the avant-garde and opulent Oil of Every Pearl's Un-Insides. Sophie's production is bombastic and chaotic as well as elegant and intimate. Her vision and sense of scale give the album a tremendous sense of artistry. This can be found in highlights "Ponyboy" and "Faceshopping" which feel massive in nature but are full of texture and nuances. One of the most striking elements of Sohpie's music is how spontaneous and imaginative it feels; the soundscapes created are sprawling yet full of unique elements coming together for emotional impact. As a listening experience, Oil of Every Pearl's Un-Insides is endlessly dynamic, ranging from moments of sheer exhilaration such as on anthem-sized number "Immaterial" and pure beauty as on opener "It's Okay To Cry" where she utilizes her actual voice for the first time in her music. Many producers attempt to create their own bodies of work, but with Oil of Every Pearl's Un-Insides, Sophie has established her own artistic identity while delivering a striking, original, and innovative album. If Oil of Every Pearl is the future of modern pop, it's looking alive and well to me.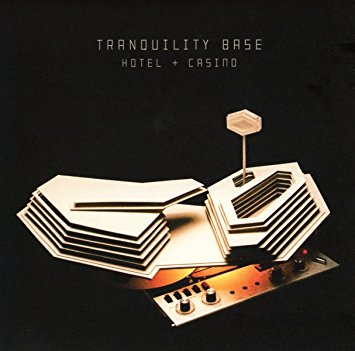 2) Arctic Monkeys – Tranquility Base Hotel & Casino
For any modern rock band, expectations to outdo previous work can yield tremendous pressure. English indie superstars Arctic Monkeys found themselves in quite the scenario after the massive crossover success of their fifth album AM, which saw them sell out arenas and dominate with hit singles such as "R U Mine?" and "Why'd You Only Call Me When You're High?" After an extended absence, the band finally returned with their sixth album Tranquility Base Hotel & Casino, a radical yet rewarding departure from their previous discography. On Tranquility Base, Alex Turner creates a nostalgic lounge-era and glam rock influenced universe about a fictional hotel and casino residency on the moon, and although the concept may seem absurd, Turner's commitment to it is anything but. The songs here grapple with complex ideas of technology, communication, society, and fame, but thankfully, the music is still invigorating and spirited. Stand-out "Four Out of Five" utilizes Bowie-esque glam rock to comment upon gentrification, and the title track "Tranquility Base Hotel & Casino" is classic psychedelic rock offering commentary on technological dissonance. The soundscapes contain less of the frenzied energy of past Monkeys albums, but the organic lush and atmospheric textures here are compelling and hypnotic in their own right. Opening number "Star Treatment" is velvet space jazz that has a haunting atmosphere all its own, and deep cut "The World's First Ever Monster Truck Front Flip" is a modern take on Sgt. Pepper's era Beatles. Tranquility Base is an album full of observations and moods, and its conceptual ambition allows it to be one of the most immersive musical experiences the band's ever attempted. While it may be lacking in the straightforwardness of their past releases, Tranquility Base Hotel & Casino establishes a captivating world of its own and demonstrates that the Monkeys are some of the most adventurous artists of their time. As an artistic statement, Tranquility Base is timely, complex, rich, and a further establishment of Turner's pure talents and vision. One small step for the Monkeys, one giant leap for their legacy.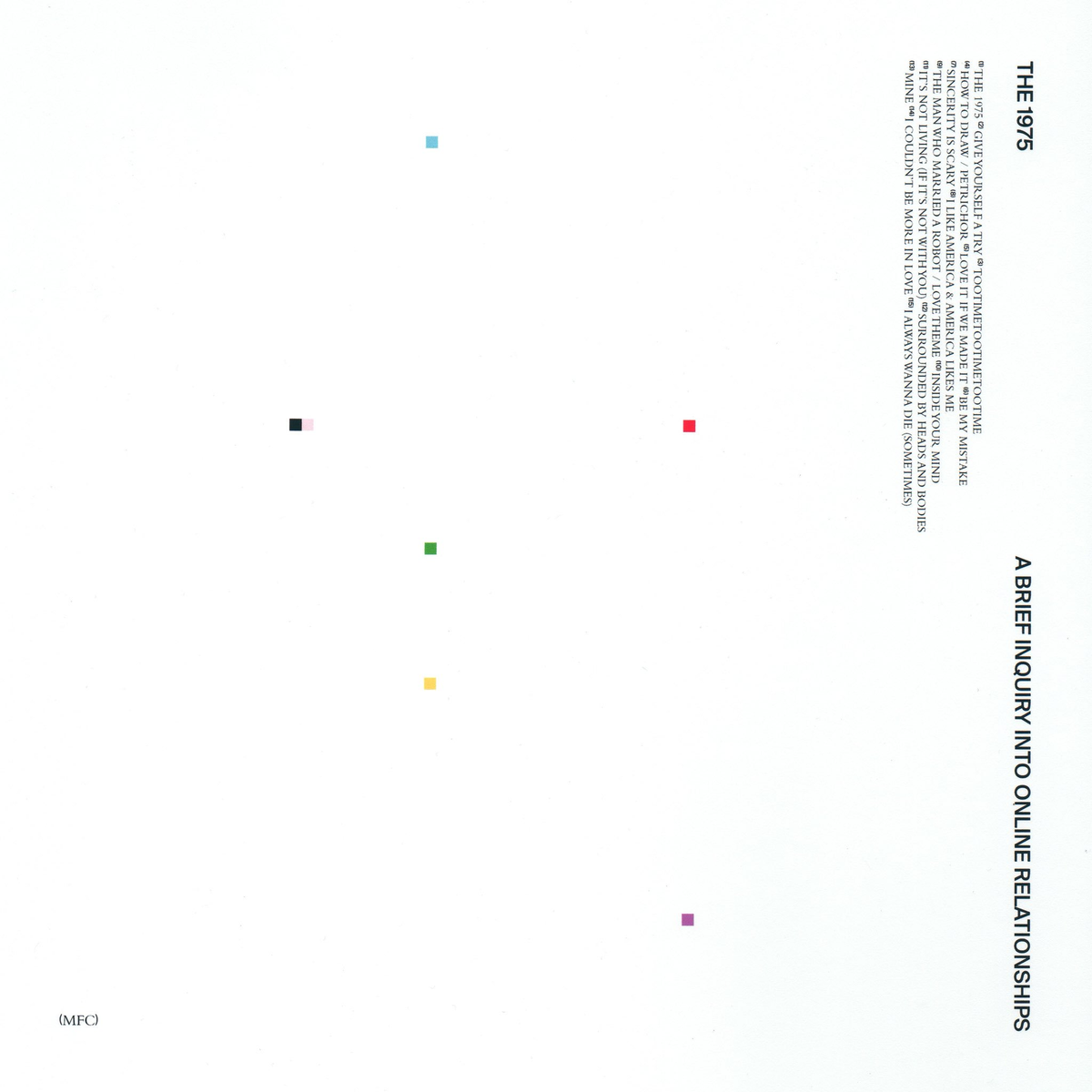 1) The 1975 – A Brief Inquiry Into Online Relationships
Many artists these days are dedicated to creating an album or body of work that can be classified as the sound of a generation. Manchester indie-pop group The 1975 on their third full-length A Brief Inquiry Into Online Relationships get arguably closer than any modern act in creating a statement for our times, subverting genres and taking command of their medium in the process. On past releases, The 1975 explored the confines of Britpop, 80's synth-pop, and ambient music, but on Brief Inquiry, The 1975 forge ahead on stunning and expansive musical and lyrical territory. The sheer scale of the ideas presented on Brief Inquiry allow for some of the most staggering music of this or any other year. Look no further than on bombastic anthem "Love It If We Made It" where Matt Healy takes on racism, police brutality, the refugee crisis, and fake news in raw yet spellbinding fashion. Elsewhere on Brief Inquiry, Healy explores addiction on the soaring yet vulnerable anthem "It's Not Living (If It's Not With You)," honesty and communication on the rich neo-soul of "Sincerity Is Scary," isolation on the exhilaratingly chaotic "I Like America & America Likes Me," and even the pitfalls of the internet on house-style number "TOOTIMETOOTIME."
A Brief Inquiry is a massive record in the best way possible with its collage of sounds ranging from soul, jazz, trip-hop, soft rock, and alternative. It's quite possibly the most ambitious pop album of 2018 which is saying something. What truly allows A Brief Inquiry to live up to the grandeur it aspires for is its level of humanity and passion underneath. No matter how big the risk or how complex an idea may be, The 1975 are willing to test boundaries to obtain truth and insight in the process. There's been much discussion regarding pop music and a lack of creativity currently, but with records such as A Brief Inquiry, there's still proof that modern pop music can be evocative, timely, imaginative, and personal. With their latest release, The 1975 have fully cemented themselves and may have accomplished what many of their contemporaries attempted, which is to create a defining record for our generation. That is why it's the best album of 2018, and I'd sure love it if these boys made it.