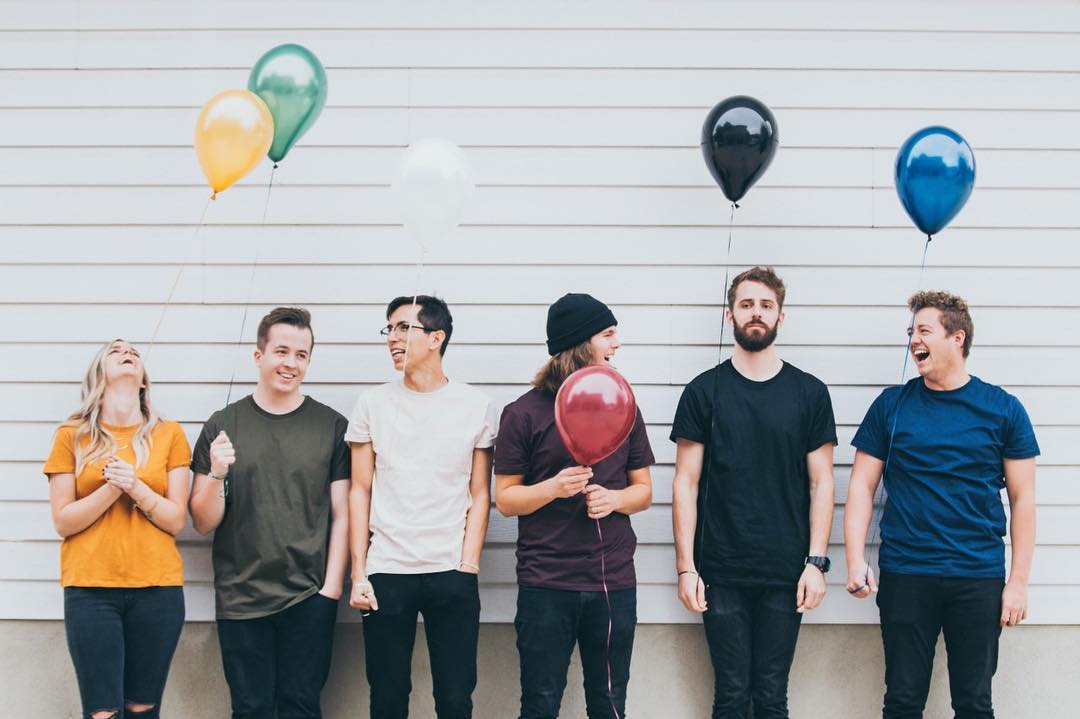 Cinders
March 28, 2019
Rockwood Music Hall
New York City, NY
Where do I even begin? Two summers ago, I discovered this band via a Youtube video (Last Minute Trips – Point Washington, FL) and instantly fell in love with their music. Their self-titled album became an anthem as I often blasted their songs in my car with the windows down.  Ironically, I had just started writing for Stars and Scars a few months prior. As a new and hopeful music writer, I reached out to Cinders to see if they would be willing to do an interview (I mean who wouldn't have questions for a band whose music is amazing?). They so graciously agreed and the next summer asked if I would take a peek at their new album before its release. Honored was an understatement. An album review and another interview later, they announced they were going on tour and making two stops in New York. The day I had been hoping for since I first direct messaged them had finally come.
The concert was at the Rockwood Music Hall in New York which I had never heard of, let alone been to. Upon arrival, I was beyond excited because the venue is SMALL. Maybe some fans dream of seeing their favorites at Madison Square Garden, but I will take an intimate concert experience over an arena tour any day of the week. If you're wondering just how small I mean, Brad (the drummer) had to be offstage to the right because his drums wouldn't even fit on the thumbprint of a platform. I'm honestly surprised that Austin, Montana, Jordan, and Adrian still managed to jump around so much with such little room to work with. Jordan even told me after the show that they've played on some tiny stages before, but this one might have been the smallest. Major props to them.
The show, in a nutshell, was beyond phenomenal. First of all, it was free, and my friends and I agreed we would have easily paid money to see them. I'm a setlist diva, but they played the perfect variety of songs, especially for a set that lasted a little under an hour. They performed all three of the singles off of their newest album: "Tree House," "100 Foxes," and "Sleep Walking." Most of their act consisted of newer songs which makes sense since this is basically their tour for the most recent record. However, they still managed to play some throwbacks like "Dog Heart"(a fan favorite) and closed out the show with "Hope You Do" (one of their most streamed songs on Spotify).
I cannot even begin to explain how amazing they are live. They even sounded good during their mic check, which is a tell-tale sign of talent. Jordan and Montana's voices complement each other so well. They literally sound better in person which is honestly crazy when you think about it. All of them bring so much energy, and it's obvious how well it translates to the audience. They do this really cool thing where during certain points of songs, they all scream the words as loudly as they can. Not in like a screamo Vic Fuentes way, more like a "we're a group of people having the time of our lives" type of way. If you have no idea what I'm trying to say, listen to "Moody Blues" "Never Wanna Go Home," or "Walls." It's such a unique aspect of the band and translates well on stage.
A big part of performing comes down to how well artists interact with their fanbase. There's only so much smaller bands can do with limited space, but Cinders did a great job at making sure everybody was a part of the show. Montana and Adrian always encouraged the crowd to clap at certain points and of course sing if they knew the words. During "Illinois," Jordan taught the audience the lyrics, "you're not alone in this pool you're swimming, the lifeguard will keep you from drowning." Collectively, the crowd repeated these lines when told to do so, and it was magical. At the beginning of "Dog Heart," Jordan joked, "If you can say 'whoa' you can be a part of this band" to which everybody joined in. During their final song, Montana came into the crowd and let everyone sing the words. Then he hopped back on stage and joked, "Did we just become best friends?" Yes, Montana, we did.
There were also some notable moments that really elevated the show. I forget what song it was but, Jordan sang a key above for one line and it made all the difference (I love a good key change). Montana and Adrian also had a "riff off" where they played the same riff on guitar and bass. Jordan was the judge and ultimately decided Adrian victorious. During "Walls," Montana started singing and at first, I was confused because I didn't know the lyrics. Then I realized they had written a separate introduction for the song. I can't remember a single lyric, but Cinders if you're listening, drop a version with the intro because it was honestly everything.
Usually, I'm pretty good at pinpointing my favorite songs at a concert, but this time it's almost impossible. Watching their show was literally watching friends living out their dreams. From Austin playing five million instruments, Montana wiping his forehead on Jordan's sleeve without Jordan even flinching, Adrian screaming the lyrics without a microphone in front of him, to Brad pounding the drums as loud as possible, it was evident they were having the greatest time. By the end of the show, the bar felt more like a best friend's house than anything else. If you get a chance to see a Cinders show, run don't walk. They will seriously give you the experience of a lifetime. Also, if you get the chance to say hi, do it! All of them are super sweet, and I can't believe I finally got to meet them after two years of direct messages 🙂