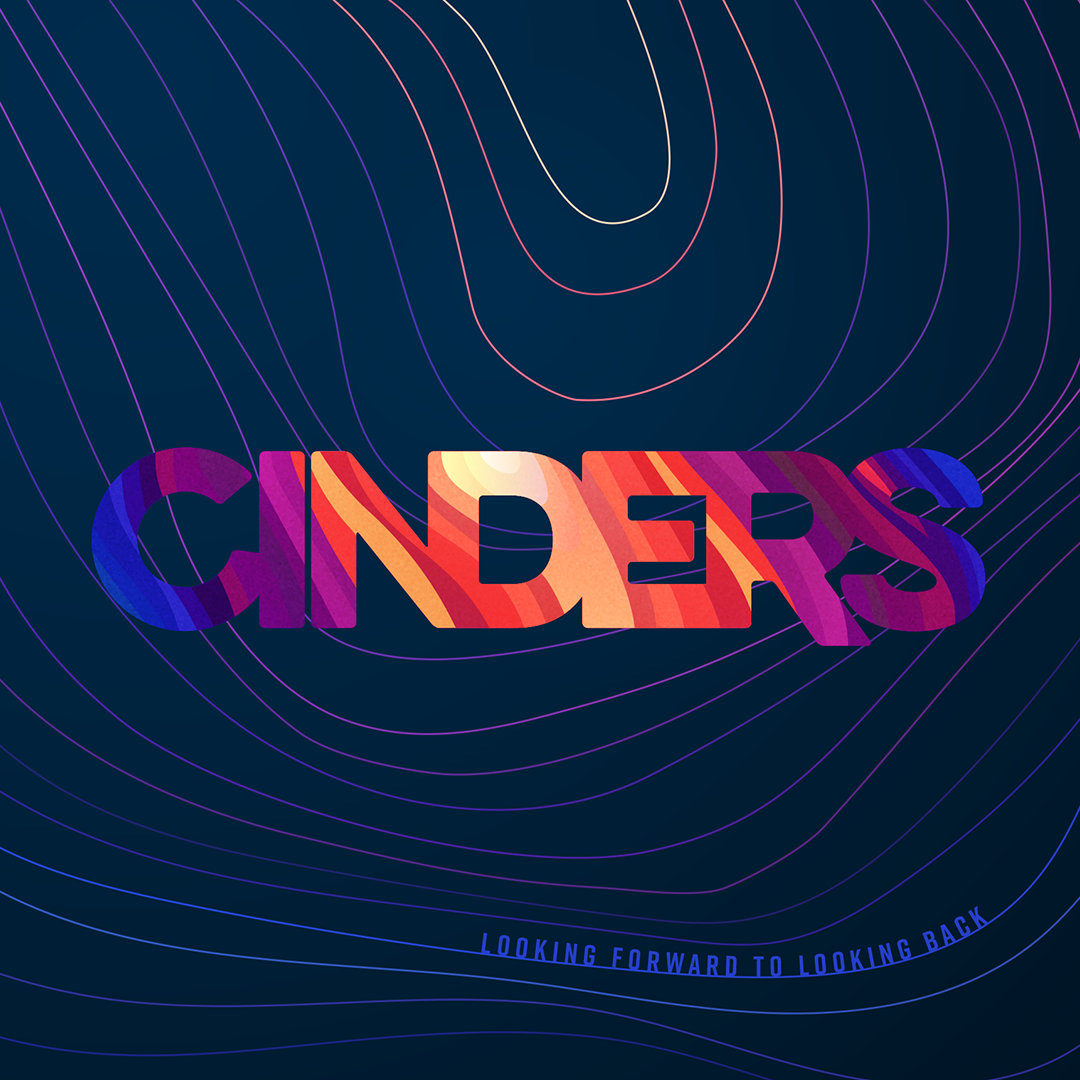 If you've never heard of Cinders, what are you waiting for? Their new album, Looking Forward to Looking Back, comes out September 29, and it's the perfect opportunity to immerse yourself in one of the best bands I discovered just last year. There is no doubt the band has a distinct sound throughout both their acoustic EP and self-titled first album. A beachy, upbeat vibe dominates most of their previous songs. Have no fear because that iconic sound is still present on their latest album but with an even better twist. Looking Forward to Looking Back proves that Cinders has the ability to step outside of their comfort zone and experiment with different sounds. Their hard work has definitely paid off because the end result is a perfect track list with both fast-paced and slower songs that show this band's immense amount of talent.
The album kicks off with the first single off of the record: "Tree House." When this song came out in January, I no joke had it on repeat for at least an entire month. It's extremely fast-paced and upbeat. Plus, it's almost impossible not to sing along to! The song uses the symbol of a tree house to examine childhood in a youthful and fun way. After listening to the whole album, this is still one of my favorite songs, hands down.
"Never Wanna Go Home" and "Illinois" are the songs that most remind me of the band's other music. "Never Wanna Go Home" has that fun summertime vibe which first made me fall in love with Cinders. It's super positive while "Illinois: is a bit more laid back. My favorite part of "Illinois" is when two different parts of the song are being sung at the same time. The lines are interwoven perfectly for a great addition to the track.
"Elephants," "Gigantic," and "100 Foxes" have their own very distinct sounds, but I love them all equally. "Elephants" has a crazy buildup, and I can't get enough of the lyrics. As a writing major, there's something awesome about transforming the phrase "elephant in the room" into an actual song. "Gigantic" is where the title of this album comes from, and it fits perfectly in the context of this song. Towards the end, the beat slows down and the group sings together almost as if it were a crowd – a minor touch but it makes such a difference. "100 Foxes" is one of the most relaxed songs Cinders have ever released. This second single was playing in my car over the summer, and one of my friends said she loved the chill vibe it gave off. It would have been my second choice to finish out the album and reminds me a lot of "Another Night on Mars" by The Maine.
"The Moon" and "Fools" are also both very laid-back songs. Both have more of a sadder vibe, but who doesn't like a good sad song? Personally, I like the acoustic sound "Fools" gives off even though the lyrics kind of want to make me cry.
By far, "Sleep Walking" is my favorite song of the album. It has an insanely catchy beat that takes different twists and turns throughout. One minute the song is fast, then slow, then faster than even before. I live for songs like this because they're unpredictable and showcase talent. There's also an insane build at the end that leads to harmonized vocals simply singing "oh." It's the smallest portion of the song, but just that tiny part honestly transforms it into a multi-dimensional hit. I cannot get enough of it, and I know listeners are going to be obsessed with it just as much as I am.
"Walls" is the perfect song to finish off the album because it's on the slower side and embodies the complexity of contradictions. The song is about a relationship and having the power to let go but still wanting to hold on. It is beautifully orchestrated with a variety of instruments, including a dramatic violin making the whole song amazing for me. Various emotions shine through the vocals which really makes this song feel human and at times vulnerable. I could not have asked for a better end to this album.
I had no idea what direction Cinders would take for their second full-length album but the result is amazing. Again, Looking Forward to Looking Back comes out September 29, and if I didn't hype it up enough, go and listen to it for yourself!