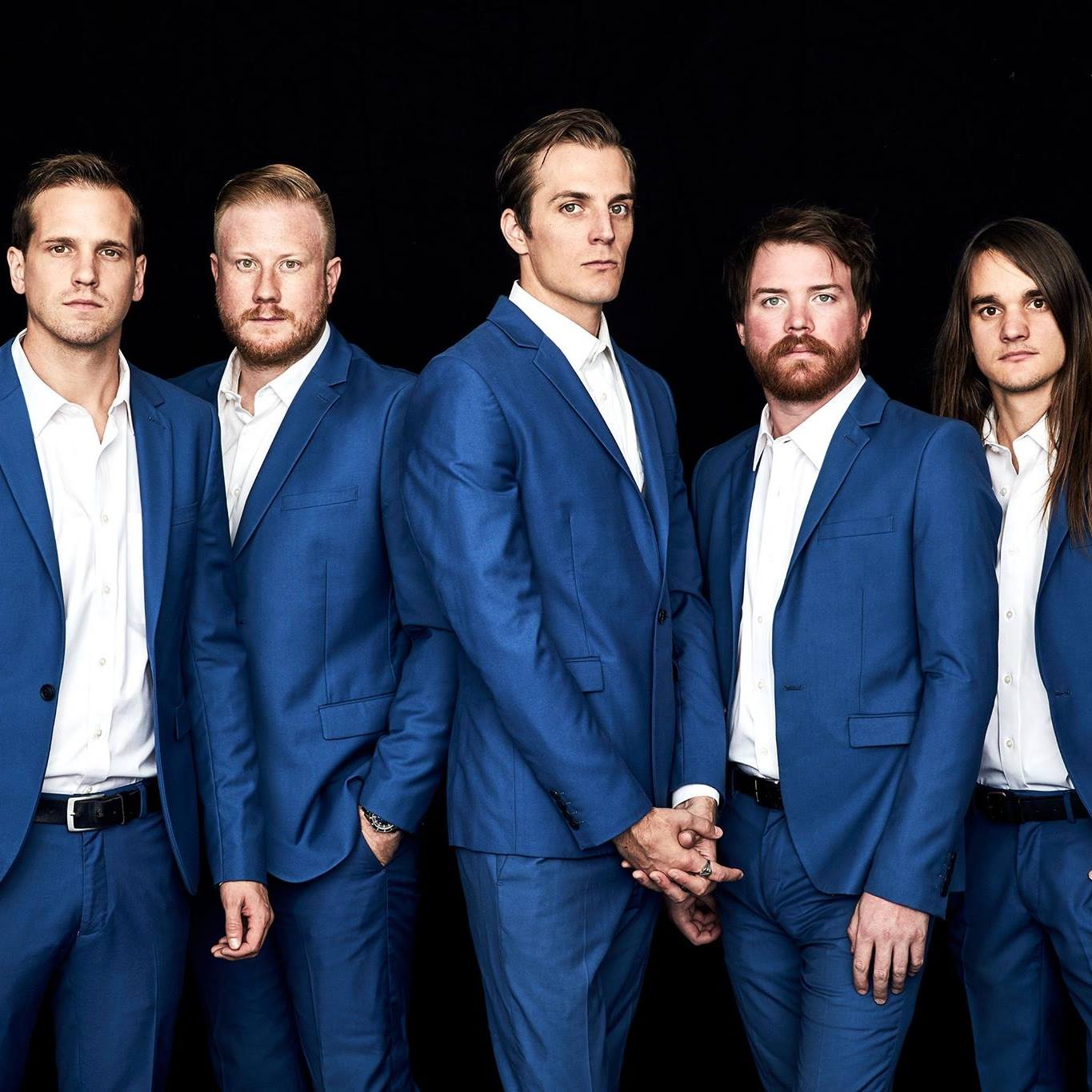 November 5, 2017
The Paramount
Huntington, NY
Let's not sugarcoat it. I have seen The Maine three times in 2017, and if I could see them one hundred more times, I would happily do so. They never fail to put on a spectacular show that leaves their fans desperately craving more. This particular tour was called "Modern Nostalgia" where the five-piece band played their two latest albums, American Candy and Lovely, Little, Lonely cover to cover. While I usually prefer a variety of songs from different "eras," I was pleasantly surprised at how well this concept worked in their favor. But, let's not get ahead ourselves. I must take a moment to talk about the two opening bands who left a notable impression on me.
Night Riots opened the show, and they were quick to impress. Within the first couple of songs, it was obvious the band had a ridiculous amount of energy, and it translated well on stage. Their lead singer, Travis Hawley, was in a million different places at once, and his voice still sounded as if it were a recording. In the middle of their setlist, they performed a song called "All For You" that was by far my favorite lyrically and sonically. Listening to the recording of it doesn't even get close to how powerful it was live with Travis belting out the lyrics while the instruments perfectly melted together. In the middle of another song (I wish I knew the name), the lights in the venue dimmed, and all of the band members played the drums with drumsticks that lit up in different colors. I thought that was a great idea because not only was it cool in that moment, it also was memorable for the crowd. Despite only hearing a few of their songs, I would highly suggest checking them out because their talent was definitely undeniable.
The second band, Dreamers, were also a standout group. While their first couple of songs didn't "wow" me,  they later played a new song called "Bleed Through" – it's so new that I can't even find it on Spotify yet! They prefaced playing the song by saying it was written about suicide, and they felt the need to perform it on tour. It was an emotional and beautiful song; as soon as it is officially released, I would take a listen. I'm really happy they decided to play it because it was probably my favorite from their set. However, I also loved their song "Sweet Disaster" because it's super catchy and "DRUGS" just because the performance was high energy.
Finally, what more can I possibly say besides I love The Maine? Between the 70's vibe of the set itself and the matching white suits they first came out in, it was easy to see the thought that went into this tour. Like I previously mentioned, I was a bit wary about the premise, but my thoughts soon transformed from doubt to joy. I think the beautiful thing about the album Lovely, Little, Lonely is how each track flows from one right into the next. The Maine playing the album straight through like the way it was intended to be listened to was much better than I anticipated. Another great thing about this concept was the fact that there's always at least one song from the album I want to hear, but it never makes it to the setlist.
In regards to Lovely, Little, Lonely, there were actually two songs I desperately wanted to hear. "Don't Come Down" and "Sound of Reverie" were sadly neglected when I saw The Maine in April, but my dream finally came true, and it was everything I hoped it would be. Of course, "Bad Behavior," "Black Butterflies and Déjà vu," and "The Other Half of 23" really got the crowd pumped and moving. I was also pleasantly surprised at how much I loved "Lost in Nostalgia" and "I Only Wanna Talk to You" live.
After that album was through, they took a quick five-minute break to change into the iconic blue and white suits of the American Candy era and appropriately reclaimed the stage while John exclaimed, "Surprise, it's The Maine!" Going into this concert, I didn't think American Candy needed to be performed in whole, but leave it to The Maine to prove me wrong. I don't know the last time I listened to that album straight through, but hearing it live made me remember why it's my second favorite album The Maine have ever released. "My Hair" was surprisingly one of my favorite numbers, and even though they play it ten times faster live, "Diet Soda Society" is always a fun track. Before performing "24 Floors," John reminded the crowd to "just be nice to one another" which made that song even more emotionally beautiful. There was also something extremely cathartic about being able to sing "control what you can, confront what you can't, and always remember how lucky you are to have yourself" during "UnLost."
And of course, the show would not be complete without John O'Callaghan's wild shenanigans. During "Same Suit, Different Tie," he put on a pink t-shirt that somebody from the crowd threw at him and then attempted to put on a bra that made its way on stage as well. Needless to say, fans were going wild and laughing hysterically at the same time. But my favorite part of the entire concert had to be the finale when The Maine performed "Another Night on Mars," and the crowd sang their hearts out. It is seriously the perfect song to end a concert because it's about sharing memories with friends, which is what concerts are all about for me. Once the song reached its final chorus, each band member stopped playing their respective instruments, joined together at the front of the stage, and just sang along with the crowd. It was such a feel-good moment to just scream the lyrics from the top of my lungs while surrounded by some of my best friends.
I know as a writer it's my job to find the right words, but sometimes, an experience is just so amazing that no amount of explaining could ever do it justice. That's how I feel about every concert The Maine puts on. There is an undeniable connection between this band, their fans, and this music. Next year, I'm shooting to attend four of their concerts.