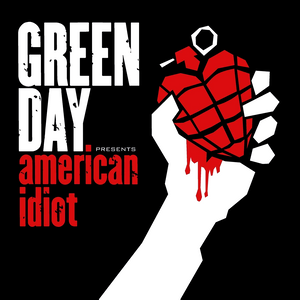 In the late autumn of 2002, leaves trodden on and pumpkins set out, the United States Congress gave President George W. Bush permittance to use military force in Iraq.
The proximity to 9/11 wasn't an accident. In fact, the administration billed the war as a kind of revenge fantasy for the American public still reeling from the events a year earlier. I can't speak on these things firsthand, because on 9/11, I was still in the womb, and when we officially invaded Iraq in March of 2003, I was barely over a year old. When the war was at its crescendo, my main priorities were Sesame Street and whether my mother was making spaghetti for dinner.
And yet all around me, Iraq was ingrained in American culture. Even unintentionally. Every story involving war and conflict felt drenched in mid-aughts violence in the Middle East. Every Vietnam-era folk ballad felt reborn. We dragged people from their houses under the Patriot Act. We bombed civilians. We is an abhorrently simplistic pronoun – we, as in the United States – because at the age of one, I didn't send troops to Iraq.
American Idiot was the first time Green Day got overtly political, which was an odd statement to say about a punk rock band. In 2000, they released "Minority" off Warning and named dropped the Moral Majority, but other than that, any politics-related commentary was vague. Green Day were the proto-Blink-182; they were the snot-rockers of Generation X, not the political vanguards of the newly awakening Millennials. And yet: Idiot happened, and it happened hard. Unlike the people in the Capitol, they did something good. Something visceral, and yet immediately accessible, that struck itself right into the center of youthful hatred of the new order.
I won't pretend that American Idiot solved the Middle East conflict or ended homophobia or changed the world irrevocably. But it had a permanent impact on pop culture, and it spoke words nobody of Green Day's stature were willing to. That counts for something.
***
American Idiot was the product of having their original demos all stolen, etc. etc. Anyone nerdy enough to read this far knows the basics of how Billie Joe Armstrong, Mike Dirnt, and Tre Cool made their 2004 magnum opus. If you don't, well – American Idiot was essentially the child in the wake of a miscarriage, only a lot less depressing and a lot more pissed at the Bush admin. Cigarettes and Valentines, the band would later admit, was not their best work. Rather than track it down or attempt to recreate it, they shrugged and went back to the drawing board. This was for the best. Fortunately for angst-drowning kids who still cared about politics (and even those who didn't), the result was Idiot.
The title track and lead single is known for a variety of things:
1. Being ripped off by the "Johnny Test" theme
2. Saying the big gay word
3. Being on Guitar Hero 3
4. Saying the big gay word
5. Oh yeah, and it's a pretty harsh criticism of American conservatism
It's worth unpacking these things (apart from the Cartoon Network song and the Guitar Hero level). First, as terrible as most people agree the idea to invade Iraq is today, there were plenty of plastic stick flag wavers in favor of bombing brown people. If the public consensus was strongly against it, who knows where we'd be? What actually happened was, y'know, the mindless flag-waving, so that's the reality Green Day addressed. First to get the bullet (rightfully) was the media. Iraq was a TV war, a precedent set by Vietnam and Desert Storm before it. CNN, Fox, NBC all had their 24-hour channels well in effect by the early millennium. Getting the public hooked on watching people die – and living under the constant fear of some abstract danger post-9/11 – was their forte. "Don't wanna nation under the media/And can you hear the sound of hysteria?/The subliminal mindfuck America" sums that up pretty neatly.
It was more than the news cycle getting the US riled up, of course. That's where the second verse comes in: to address a more deeply rooted jingoism, the kind that made people get out in the street and say "God bless President Bush" as the violence mounted. The kind that kept afloat racism, sexism, homophobia, and all the other -isms and -phobias ignorance could buy. "Well maybe I'm the f*ggot America" coming from a bisexual man singing about conservative close-mindedness makes a lot more sense. For young people constricted by Bible-thumping and warmongering precedents everywhere, it was a rally cry. For me, a confused kid starting to realize how shitty the world actually was, Armstrong's refusal was a comfort. That indignance on his behalf would come to define the decade.
"Jesus of Suburbia" speaks for itself. It's Armstrong's letter to teenagers of the aughts, stuck in the aforementioned dregs of American stupidity. It's kind of in the title, people: this is a middle finger to suburbia, to settling, to accepting the course of things. What alternative there is isn't clear, because it's not usually clear to young people. Adolescence is the state of entrapment. Suburbia is the state of resigning yourself to being trapped, and that's all our protagonist in Idiot knows.
Oh yeah, this is a rock opera. But as engaging as the story of Jimmy, Jesus of Suburbia and Saint of the misunderstood is; it's only half of the puzzle. How one chooses to read the album isn't a mutually exclusive act. Jimmy's angst and the angst of America play into each other.
"Holiday" carries on this angst on both sides, as does "Boulevard of Broken Dreams," but in "We Are The Waiting," it's more of a desperate cry that devolves into angst at the very end in time for "Saint Jimmy." The passing of the baton between anger, disillusionment, and longing is appropriate for a story about a punk teenager running off from home – but once again, for wartime.
One night in the booth of a Chinese buffet, I asked my father about Iraq. How he felt that spring in 2003, not long after I had just discovered what walking was. Born three years into Vietnam and at drafting age in the Gulf War, he had more firsthand on the culture of the early 2000s Iraq era than I ever could. I was curious what he had thought. When the bombs dropped on cities far away, and all the news could talk about was fear. Then again – what's changed?
"I felt sick," he said. "It was sickening." My father's voice was soft when he said it, distant but close all at once; he was reliving something I couldn't.
I think it's easy for kids like me to read about PunkVoter.com and Anti-Flag records and Green Day's American Idiot like they're relics of the past. They are, in one way, but in another, I was there. Bright-eyed, clueless, but here on this earth while the big men on the television talked about mass destruction and terror. Here when cities were decimated at our hands.
I would say because of that, I'm glad I can't remember Iraq, at least not the peak of it. I'm glad my childhood wasn't filled with those images – that I was too distracted by the Wiggles and my toy piano to realize what I was growing up in. That in of itself is a great privilege when children on the other side of the globe were being killed by my country – but then I look at where we're at 15 years later, and I wonder how much better things really got. Because when I listen to American Idiot, I see us now more than ever.