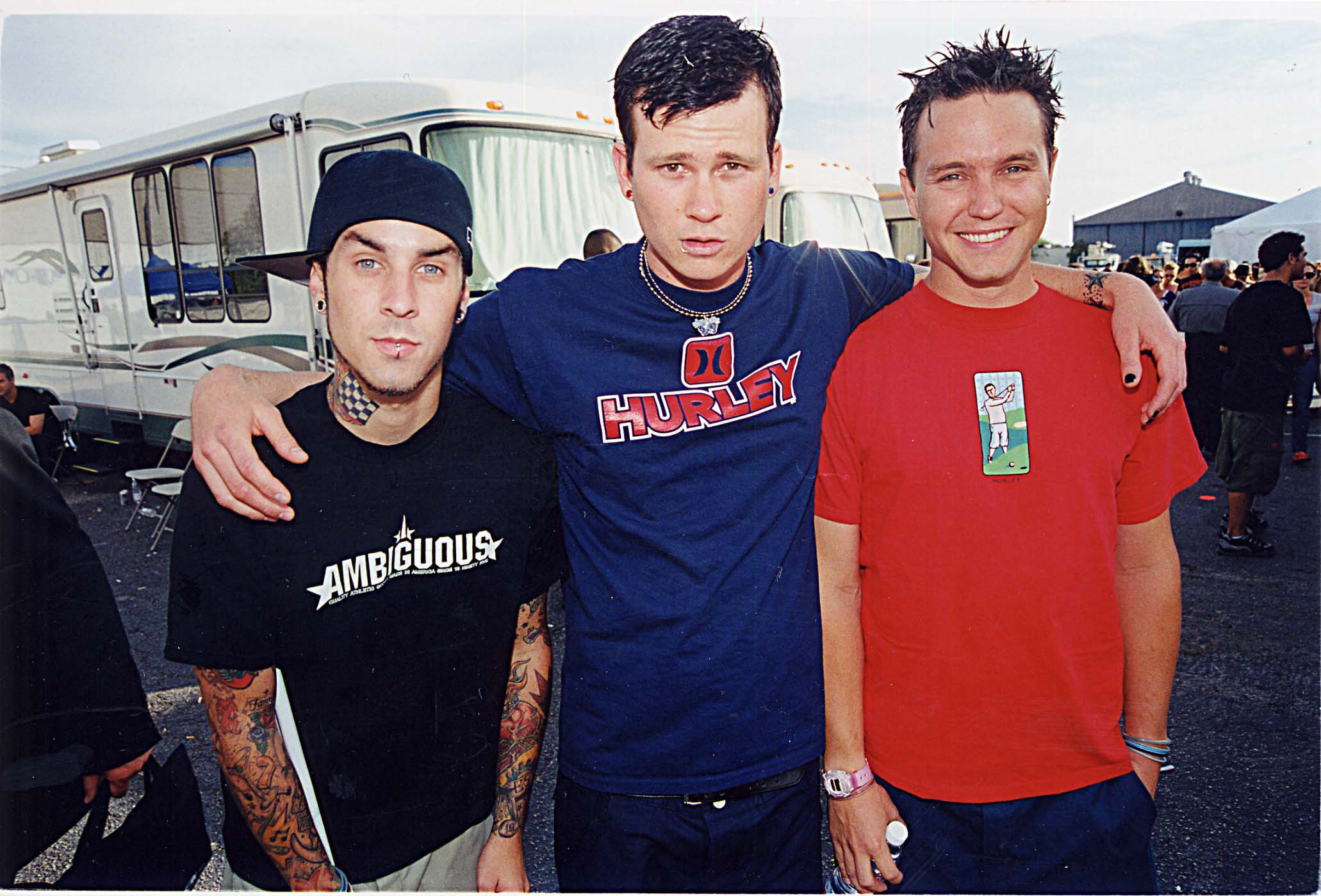 Blink-182 at ENDFEST 18
September 10, 2009
White River Amphitheatre
Auburn, WA
September 10, 2009 was the day I saw my very first concert. I was 20-years-old. Now, you're probably wondering, "Mike, why so late?" Well, the truth is I grew up in a tiny town 90 minutes away from the Alaskan border. I was born in Whitehorse Yukon, Canada (Google it), and NO ONE ever came that far north to play. No small artists, no large artists. It's just way too far away.
Anyways! In 2008, I moved to Vancouver BC. I was attending college, and earlier that year, I had purchased tickets to Blink-182, Weezer, and Taking Back Sunday. The one thing standing in my was a three-hour drive to Auburn, Washington.
As my friend Jacob and I prepared to leave, a mutual friend on our college campus asked if we were able to his friends, as he had something come up last minute. We gladly obliged and welcomed Steph and Nicki to our new adventure. We crossed over the American border into Washington state. We all quickly became friends, as we jammed to Blink and Weezer on the way down past Seattle into Auburn.
We arrived VERY late to the venue. With a small access road combined with 16,000+ people on their way to the same place, we sadly missed Taking Back Sunday. We did arrive just in time for Weezer. The Weezer set was really a blur; at the time I only knew a few songs. Weezer finished their set, the lights came on, and it was time to wait.
I wish there were words to describe the sensation of when the amphitheater goes black and everyone screams with excitement. It's one of the reasons I'm still attending concerts to this day. There were three crashes on a cymbal and a large curtain dropped. Tom DeLonge, Mark Hoppus, and Travis Barker were less than 100 feet from where I sat, and the mosh pit was going crazy! I was so overwhelmed by what was happening. I do remember quite vividly the sensation that overcame me when "I Miss You" started. The whole experience was a dream. Blink ended their set with "Anthem Part Two" and walked off stage.
A large curtain was brought back over the stage, and the crowd screamed again. After a few minutes of waiting, the curtain dropped, and Travis Barker was suspended over the audience on a flying drum platform, performing the most amazing drum solo. EventuallTravisvis landed, and Mark and Tom came out. They performed "Carousel" and "Dammit" as the encore, and we made our exit with the masses.
After finding Steph and Nicki, the four of us made our way to the car. There was only one problem…remember the traffic getting in? Well, it was 10 times worse going out. We sat in the parking lot for over two hours before finally getting onto the road. We left Auburn at midnight, stopped for McDonald's along the way, and reached to the Canadian border at 4:00 am. We said our goodbyes to Steph and Nicki and made our way to the college dorm. Jacob and I both had class at 8:00 am. When I turned the corner to enter the college property, I noticed a large gate was shut, preventing us from driving up the mountain. After some deliberations, Jacob elected to walk up the mountain roughly a mile up the road. Needless to say, I didn't make it to class.