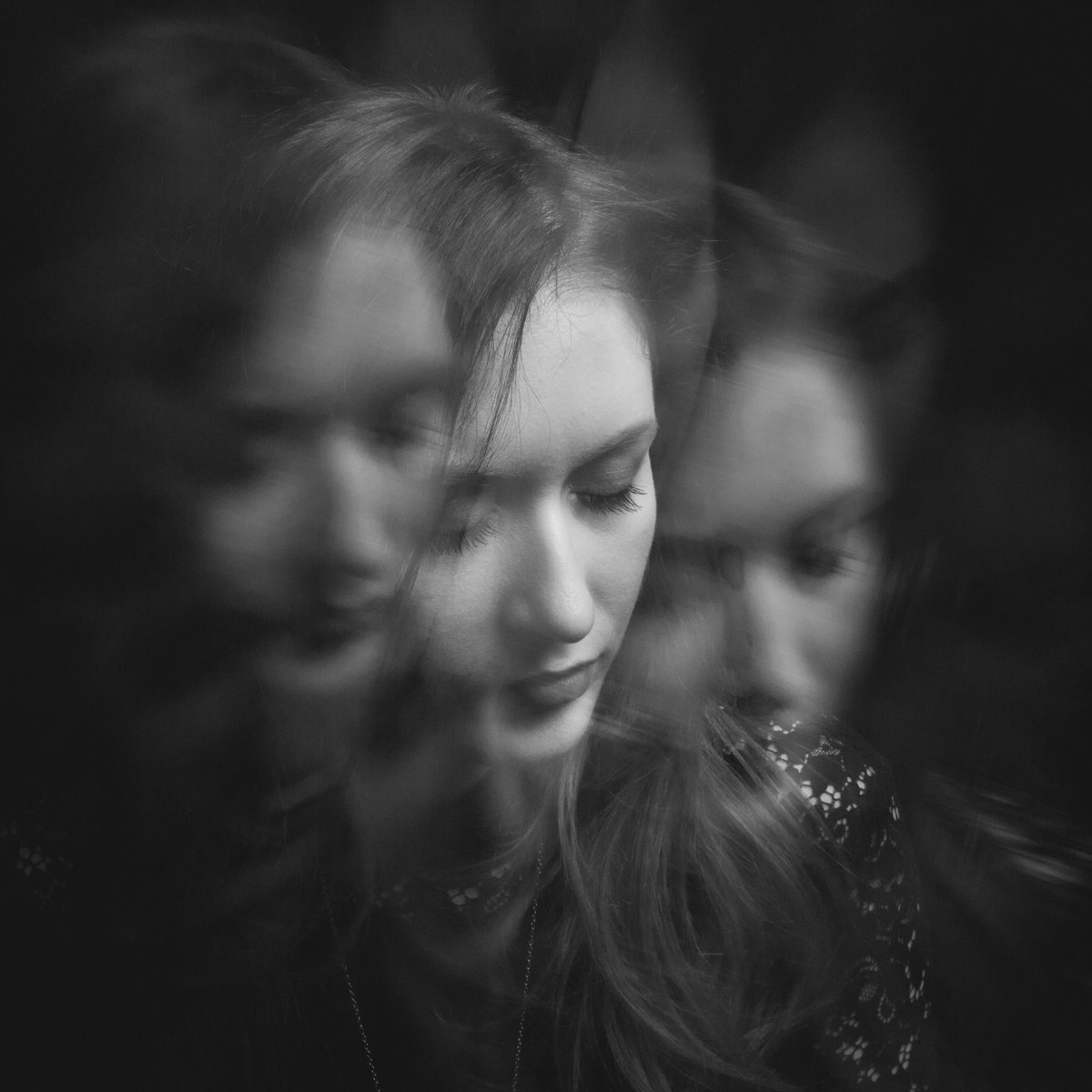 In the Venn diagram of music, there's a bubble where art and indie intersect that sounds a lot like a hazy, hypnotic fever dream: art-pop. "No," you say, as you turn up that alt-J song you like, "That's not for me. I'm not into it." Wrong. Nicely at home under the umbrella of art-pop are acts like St. Vincent, The xx, Mitski, MGMT, Björk, you get the picture. You know it, you like it (whether you realize it or not), and you're already listening to it. What you're not already listening to, however, is art-pop's newest female force: RVBY MY DEAR. It's time to change that.
RVBY MY DEAR is the newest project of Gabbi Coenen, formally trained pianist and Australian native. Her musical education combined with her love for songwriting led her to form the band in late 2012, and they've finally released a full-length record. Their debut album boasts nine tracks that fit very nicely into the dream-pop niche.
The album opens on a synth-pop note with "10:17." A refrain of "10:17 and the lights go out, every night" bolsters the point of this song and brings you in as it crescendos while an electronic backbeat mimics the ticking of a clock. This track, much like the rest of the album, is almost hypnotic. It speaks to that night-time loneliness that only being alone with your thoughts can bring: Coenen sings "Every night I'll wait for you to reveal yourself to me."
As you move further along into the album, that ethereal sounds only intensify. On tracks like "Try," "Draw," and "While You Were Sleeping," Coenen's voice is gentle and airy, winding her way through the instrumentals like it takes no effort at all. Even when the band amps up their sound into a stronger beat – like the darker sounds on "Draw" – Coenen's vocals stay crooning and sweet. "Try" sounds like the perfect marriage between a mainstream pop ballad and an indie jam and has major radio potential. The outro lyrics are breathtaking: "Remember when it felt like we could do anything / Remember what it felt like / I don't feel anything." An album standout for me is "While You Were Sleeping." Coenen's vocal range on this track is the shining star of the entire album – her voice is heartbreakingly tender and quiet in the low moments and sharply sweet at its highest points. The lyrics paint a beautiful pastoral and tell a hopeful story as she sings a striking line: "In my head we were one and the same / two broken brains."
A lot of these tracks feel like they would be right at home on a major motion picture soundtrack. On my first listen through, I got to track 3 ("Cycles") and thought to myself, "Wait – wasn't this in Twilight?" which, coming from me, is a compliment of the highest regard. The soundtrack for that film was one of the strongest of the century, and you can quote me on that. More upbeat tracks also have that big-budget production feel – "Remains" feels like it belongs in the end-credits of a cult drama film. The album closes with its title track "Waiting" which features Coenen's gentle vocals beautifully juxtaposed against a strong bass line. This is another track that demands to be put into a movie. Someone call Hollywood immediately.
While I am missing some variety in these tracks – sometimes hypnotic is a little too hypnotic, and it's easy to get lost from one synth-pop dream to another – this is altogether a very strong release. It's personal, vulnerable, and earnest. The lyrics are pleading and cuttingly honest. The tracks that Coenen has dreamed up for us on this first full-length release carry all the drama of a cinematic moment, but she's delivered them in a beautifully dreamy box. I can't wait to see what's next for RVBY MY DEAR.