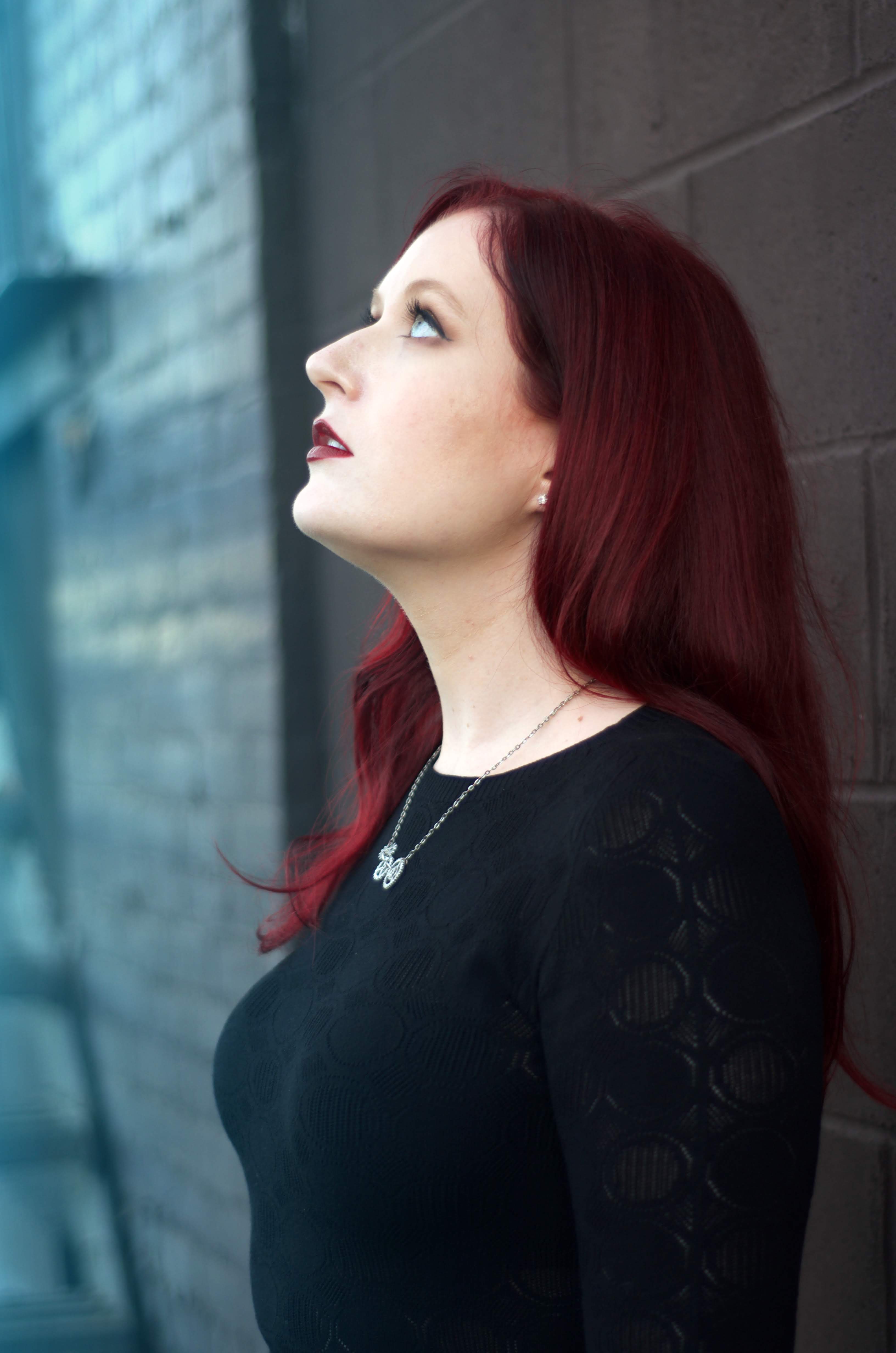 RVBY MY DEAR is an alt-pop band based in Brooklyn, NY though Gabbi Coenen hails from the other side of the world – Australia! She is the vocalist and bassist with ravishing ruby red locks, very fitting for her band's name. Formed in 2013 as a songwriting outlet, the band has come a long way and changed much since then. Their EP Remains came out in February, and their LP Waiting was just released!
S&S: What made you want your band name in all uppercase?
Gabbi: So, it used to be spelled with upper and lower case with the name Ruby with a "U," but it's also a name of a jazz standard and an artist in France. What kept happening was every time you Googled the band, the song would come up, so eventually I was like, "I have to change the spelling." I thought to do it all uppercase because it looked better that way with the "V" like CHVRCHES. I liked the whole stylized thing.
S&S: Your song "Try" was recently released on April 19. What inspired this song?
Gabbi: Many things: lyrically, an incident with my partner a few years ago that I was dwelling on at the time. That feeling of, "Ugh, why do I have to be the one to pick up the pieces and carry the weight in this relationship?" I was thinking about things like that with my partner, friends, and people in the past. Around the time of that, I was also listening to a lot of Justin Bieber (laughs) and this podcast called Song Exploder that I was really into. There was an episode that Casey Dienel did for her song "Ring the Bell" that had a bit of drama that year with her suing Justin Bieber for sampling the same part and all this stuff. I was listening to both these songs a ton, and I loved both of them and I was like, "I could write a pop song – I could do that! It's not that hard!" I was thinking of all these lyric ideas and had those songs on my mind and just sat at the piano, and the song kinda came out in like 15 minutes. It was one of those things where all the elements were lined up, and I didn't really have to put in that much effort – it just came to me. And that rarely happens. Ninety-nine percent of the time, I have one really cool idea and I'm like, "Oh gosh, what do I do with this!"
S&S: And the video?
Gabbi: The idea of the video was more from the director, Hannah. She also was the female lead in it. I sent her the album and asked her to pick a song I'd love to have her work on something for. So, she said she had an idea for "Try" and sent me a pitch. She came up with the majority of that concept after I mentioned to her it was about a relationship. As soon as I read it, I thought it was perfect! They shot it in two days back in Australia, where it came together super quickly.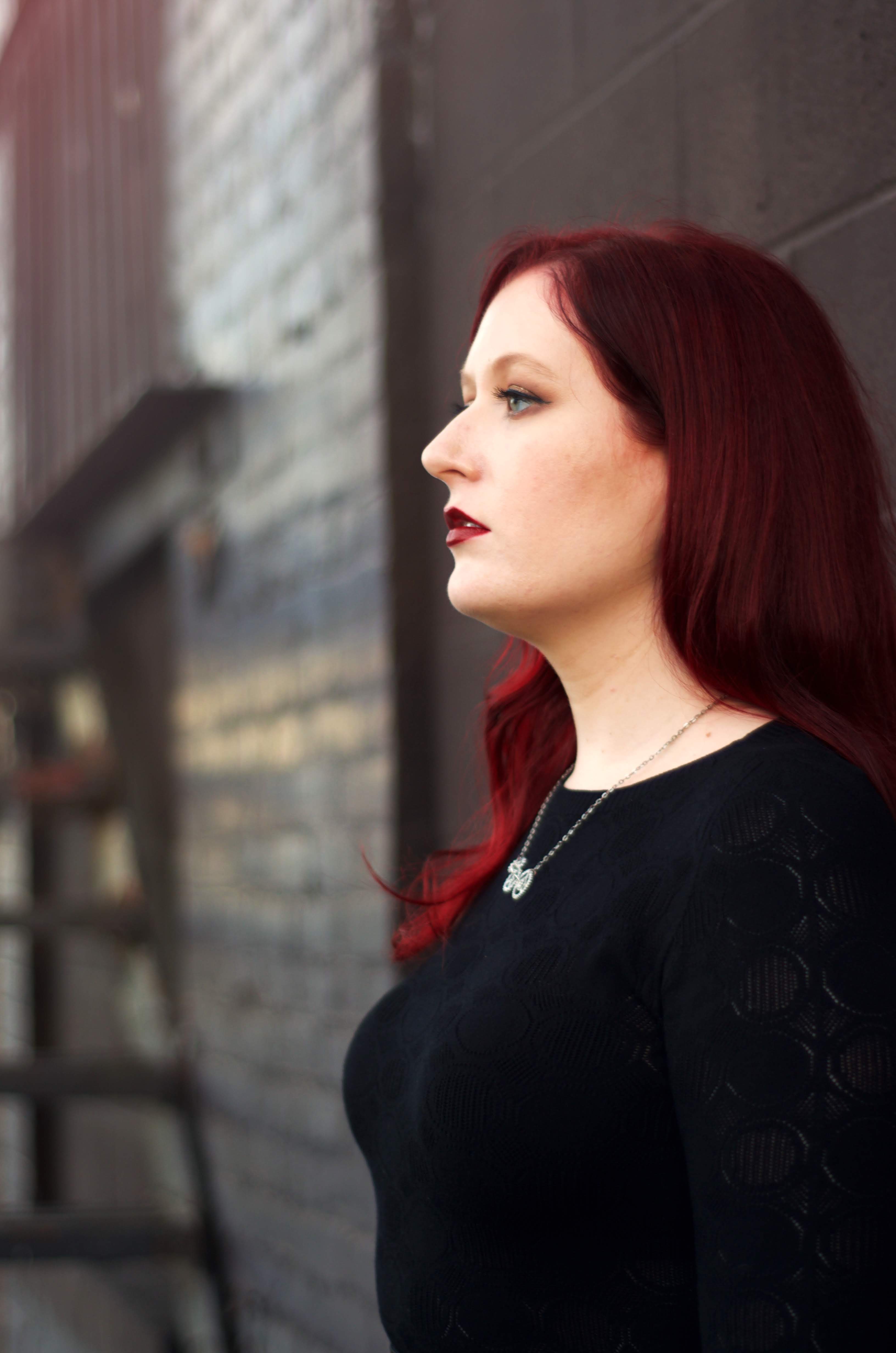 S&S: You have a show coming up on Thursday at the Bowery Electric right here in New York. After this show, where are you headed next? Anywhere you're excited to perform?
Gabbi: We're doing a mini East Coast and West Coast tour in June and July. Providence, Asbury Park, and Baltimore in June and Seattle, Portland, LA, and Oakland in July. I'm excited for all of them, but I think the West Coast is going to be really fun because we've played in LA a couple of times as a duo and trio, so to come with the full band I think will be cool for people there to see the whole thing. I'm also excited about Portland because I've got a few college friends who live out there now.
S&S: Where have your favorite places to perform been?
Gabbi: A lot of them have shut down now which is kind of sad, but that's the nature of being in New York, unfortunately. I really liked Glasslands – we did our first EP release there back in 2014. I also really like Baby's All Right and Come On Everybody – that's in Bedstuy. I know the booker there, and he's lovely. They're a very welcoming and diverse venue. Friendly and good vibes, because there are a lot of places where people are just jerks. No jerk vibes there which is good.
S&S: Where would you like to perform that you haven't yet?
Gabbi: I'd love to play at Elsewhere in Bushwick. That is owned by the guys who used to own Glasslands, and I've seen quite a few shows there and I love it. There are a few places in LA I think would be cool. We're doing the Hotel Cafe this time.
S&S: In preparation for going on stage, what do you do?
Gabbi: Nothing too specific – I'm usually setting up the equipment right up until we're about to go on, then I get on stage like, "Right, it's time to perform!" I'm not a very extroverted person, so a few days before a show, I will usually mentally prepare myself to get into that headspace of performing.
S&S: What was it like growing up in Perth, Western Australia? Is the music scene a lot different over there than it is here?
Gabbi: Perth is such a lovely place, and the people in Australia are so laid back. The scene is so small though, and a lot of people end up moving to the east coast or overseas to pursue their music.
S&S: What made you want to put your album on vinyl?
Gabbi: Digital and streaming compress the music so much, so I thought vinyl would give it more warmth and breathing room. It sounds beautiful, so I highly recommend listening to it in that format!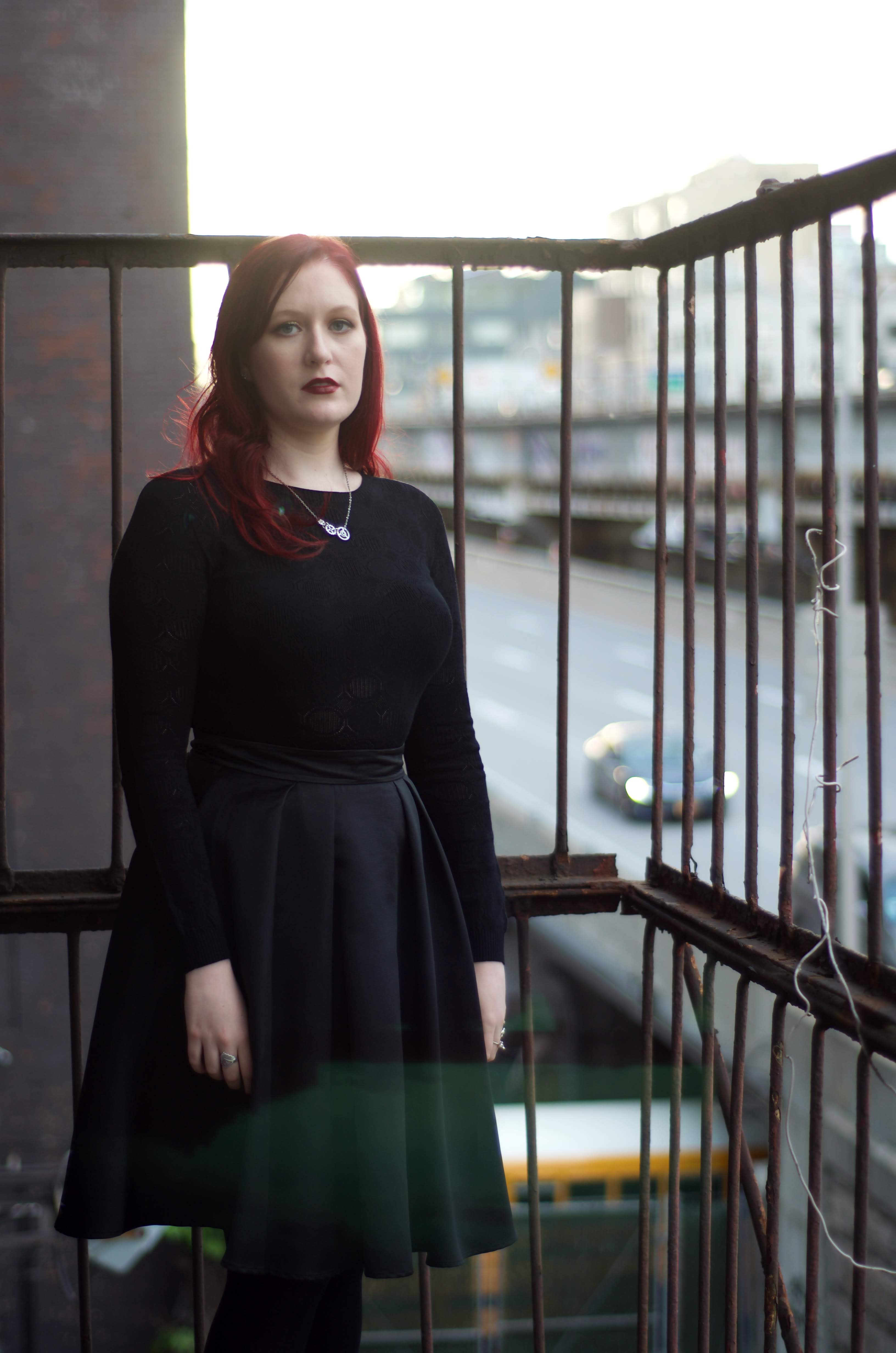 S&S: How has working with a producer make things better for the band?
Gabbi: So much better because as artists, we become attached to the things we create. The producer's job is to clean it up and give us their perspective of what needs to go. I have plenty of experience with communicating with the band, but when it comes down to cutting things out to make for a better song, that's where he can be like, "This fits better" or "This would sound better if we took this verse out."
S&S: What about music drew you to it at such a young age and stuck with you throughout your life?
Gabbi: I kind of fell into it. I started piano lessons when I was young and just moved through life with music. I went with it, and it made sense to continue on with it rather than try for Broadway or something like that. Some people have a very laser focus goal and will do anything to achieve that one goal, whereas with me, I went along with this path with music because it was what I always did and gravitated towards. I would like to give songwriting for other musicians a try too along with what I am already doing.
S&S: Who do you look up to musically? Who would you like to tour with if you could choose anyone?
Gabbi: Oh there are so many amazing people! I would love to tour with Daughter – she is absolutely amazing and from the UK. Incredible band. Also Florence and the Machine. I would love to open up for anyone really – you just have to show up and play and don't have to deal with all that other stuff!