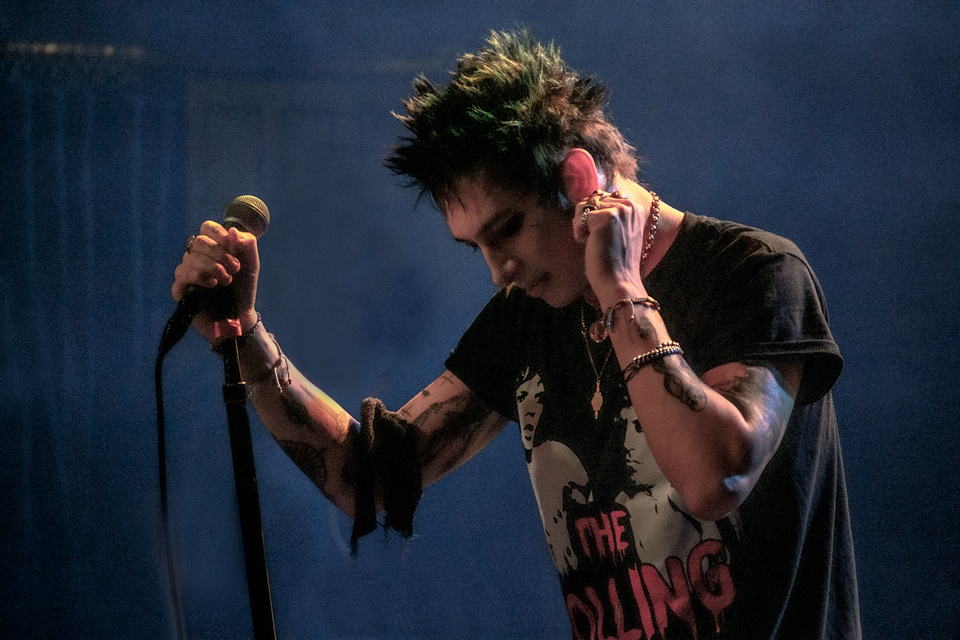 Palaye Royale
Weathers
Starbenders
May 20, 2019
Irving Plaza
New York City, NY
Show review and photos by Blair Levinger
Some bands ask for lighters in the air. Palaye Royale ask for jazz hands.
Okay, fine, so they actually asked for lighters too. During the encore segment of their May 20 show at New York City's Irving Plaza, frontman Remington Leith slowed bubbly "Ma Cherie" down to a ballad, serenading the audience while they held up glowing phones. But a few songs before, Leith asked for a different sort of audience participation.
"Alright New York City!" he shouted, as the band began to launch into the rousing "How Do You Do?" "Everybody give me a fucking jazz hand!"
It was like a battle cry for a post-apocalyptic theatre troupe, and it was far from the night's only theatrical touch. Describing their genre as "art rock" and "fashion rock," Canadian-born trio Palaye Royale have built their name on their artistic sound and image. They are part retro-rock, part goth club-anthem, part performance art, all wild highs.
For their current tour, called "The Funeral Tour," the band are leaning hard into their twisted cabaret aesthetic. The darkly glamorous vibe started at the merch table, where the standard concert swag of t-shirts and hoodies was accompanied by berets, velvet chokers, pocket watches, a makeup palette, and original artwork by drummer Emerson Barrett. On stage, the drum set was flush with red roses, the back wall was graffitied with images of mid-century stars like Twiggy and Marilyn Monroe, and the band's name was displayed in flickering lights. It was a "rock concert as directed by Tim Burton."
And the performance was theatrical too. During their hour-long set, Palaye Royale's song selection was largely upbeat. They band played hits like "Dying in a Hot Tub," "Teenage Heartbreak Queen," and "Mr. Doctor Man," which all earned ecstatic cheers from the crowd. Members Leith, Barrett, and guitarist Sebastian Danzig — accompanied by touring members Andrew Martin and Daniel Curcio — showed boundless charisma and energy. Their antics were gasp-worthy: Leith ended his performance of "Mr. Doctor Man" by dropping straight to the floor, and both he and Danzig took several turns leaping into the crowd and onto the venue's second level balcony. Unpredictable and exciting, Palaye Royale put on a dance-a-thon for the ages.
Accompanying them were bands Starbenders and Weathers. Opening the show, Starbenders grooved through a dreamy set. From their smooth, sexy sound to their retro-glam wardrobe — in her white bell-bottom jumpsuit, silver platform shoes, and glittery makeup, lead singer Kimi Shelter had the glimmering chic of a Jem and the Holograms heroine — the band evoked retro-rock acts like Fleetwood Mac and The Rolling Stones. A recent addition to Sumerian Records, Starbenders are full of unique charm and intrigue. They're definitely a band to keep an eye on.
Up next was California alt-rock act Weathers. Mashing together aspects of 2000's emo and 1980's new wave, their sound was effortlessly cool and post-modern-lay-punk. A "London Calling" cover midway through the set was a perfect fit. Though the four-piece band only started releasing music in 2016, they're already beginning to gain a huge fanbase; the crowd at Irving Plaza was crazy for them, singing and screaming with joy. In both musical and heartthrob potential, they remind me a lot of Waterparks, and I could see them becoming a massive name.
And speaking of massive names. Just before Weathers hit the stage, apropos of seemingly nothing, the Irving Plaza crowd broke into a sing-along chant of My Chemical Romance's 2006 hit "Teenagers." It was not the only time during the night that I thought about MCR, because Palaye Royale resembles that legendary band in more ways than one. Like MCR, they have a flair for the dramatic and the macabre. Like MCR, their music incorporates post-hardcore and glam-rock with a stylishly gothic flair. Like Gerard Way, Remington Leith is vampire-pale frontman with a flexible tenor and a sensitive soul. Also like Way, Emerson Barrett is a visual artist who incorporates his work into the band's output. Palaye Royale have created their own dark and delightful world, and they show constant artistry that makes them worthy descendants of My Chemical Romance.
And like MCR, Palaye Royale inspire something deep in their fanbase. As I entered the venue, I immediately noticed that this crowd was a dedicated one. They were dressed to the nines, a whimsical array of gothic finery, pirate stripes, band shirts, and elaborate makeup. Many fans wore a cross on their cheek to emulate Remington Leith's signature look. They knew every word to every song, and they never stopped dancing. Palaye Royale fans call themselves "The Soldiers Of The Royal Council," and watching them interact with both each other and the musicians, I felt a sense of misfit camaraderie reminiscent of when My Chemical Romance was touring The Black Parade. Here, like then, were the outcasts, the artists, the lost-and-founds, coming together to celebrate music, friendship, and creation. Here, they'd found where they belong.
Palaye Royale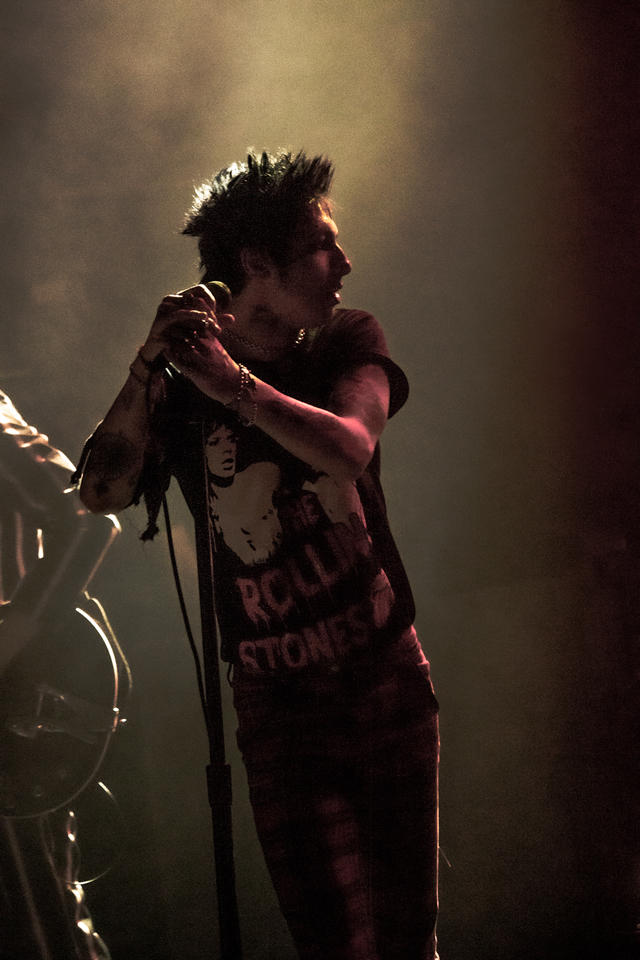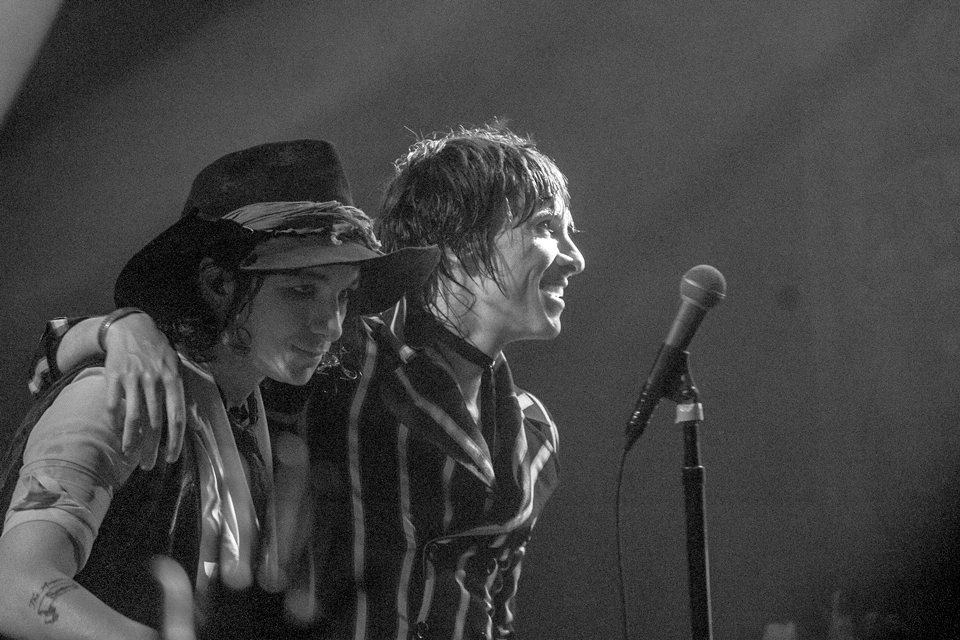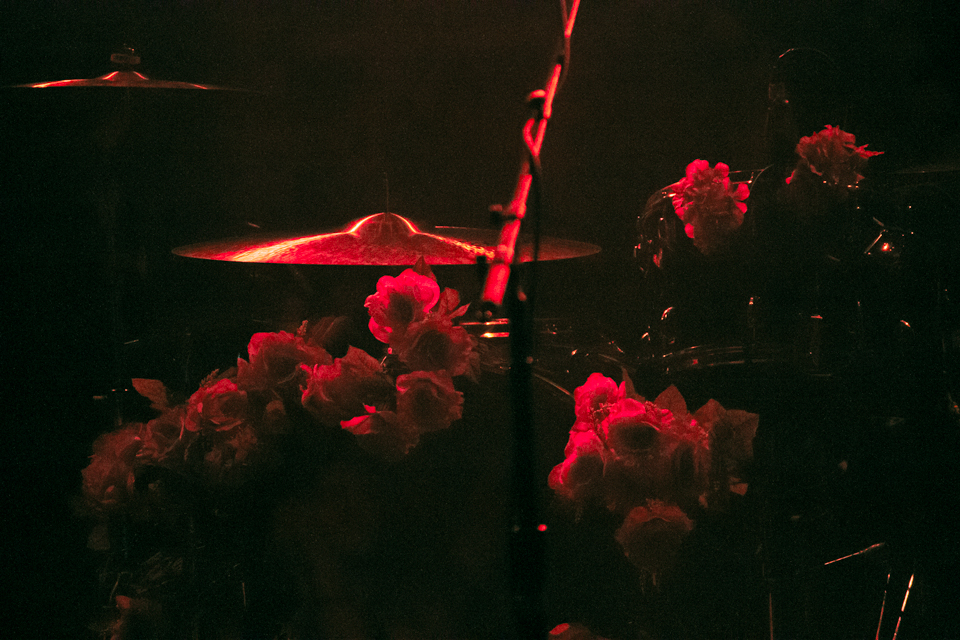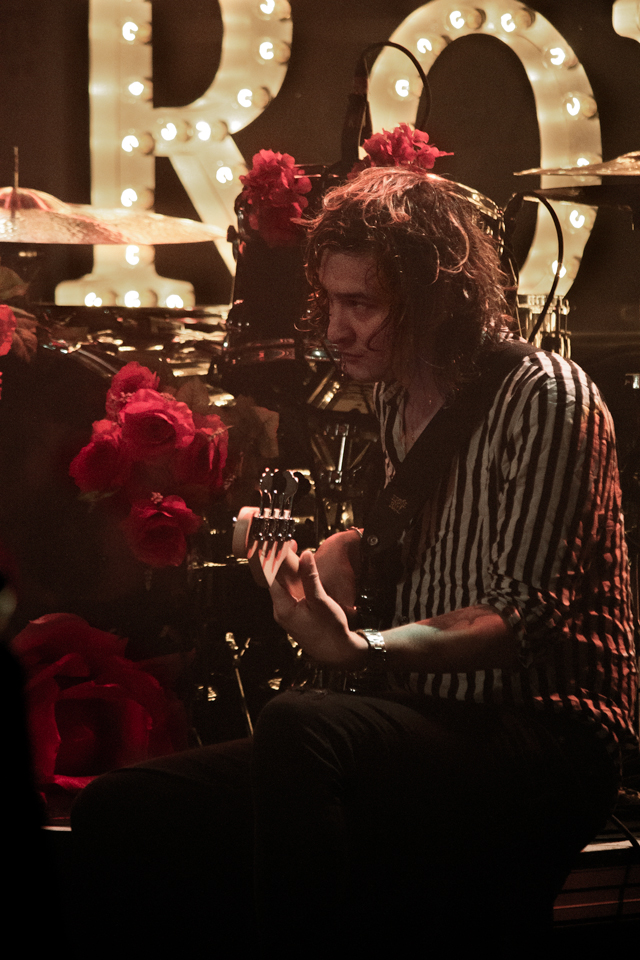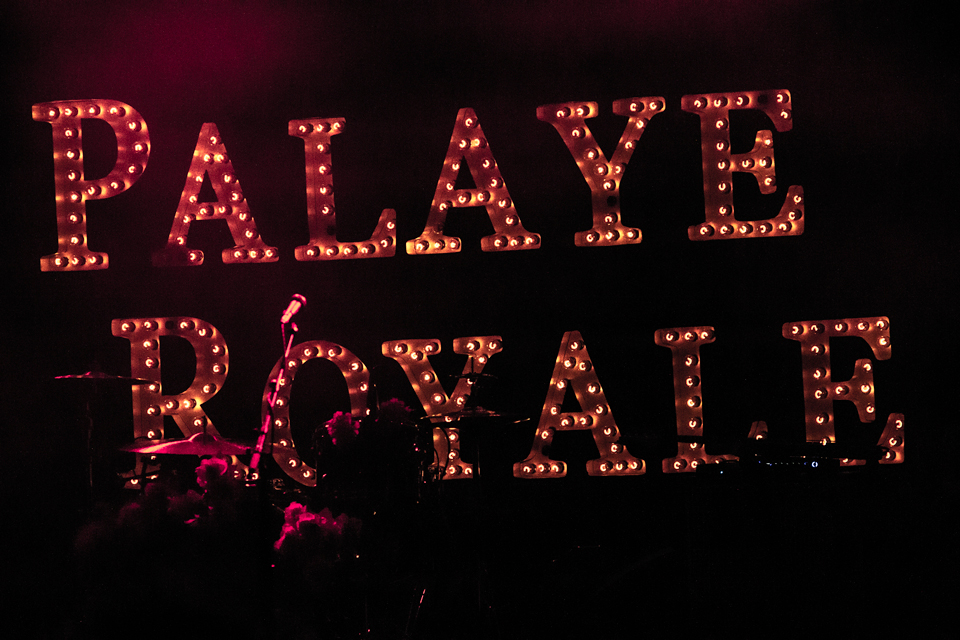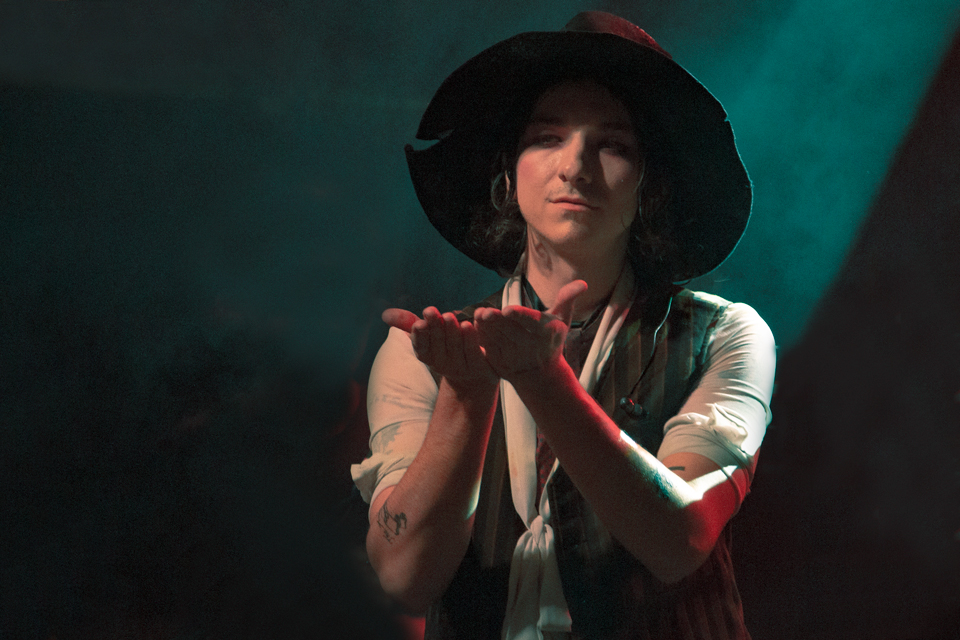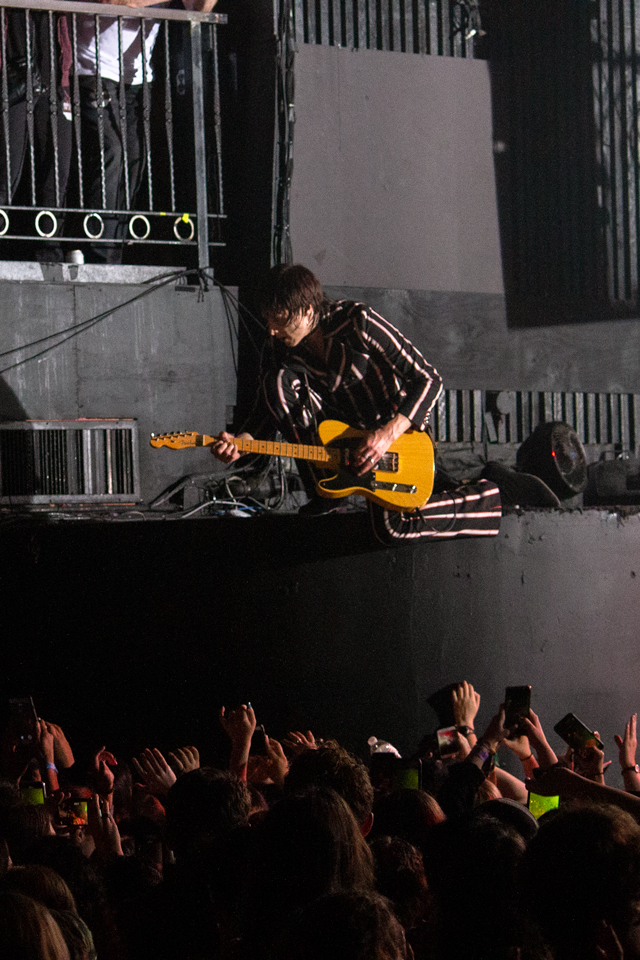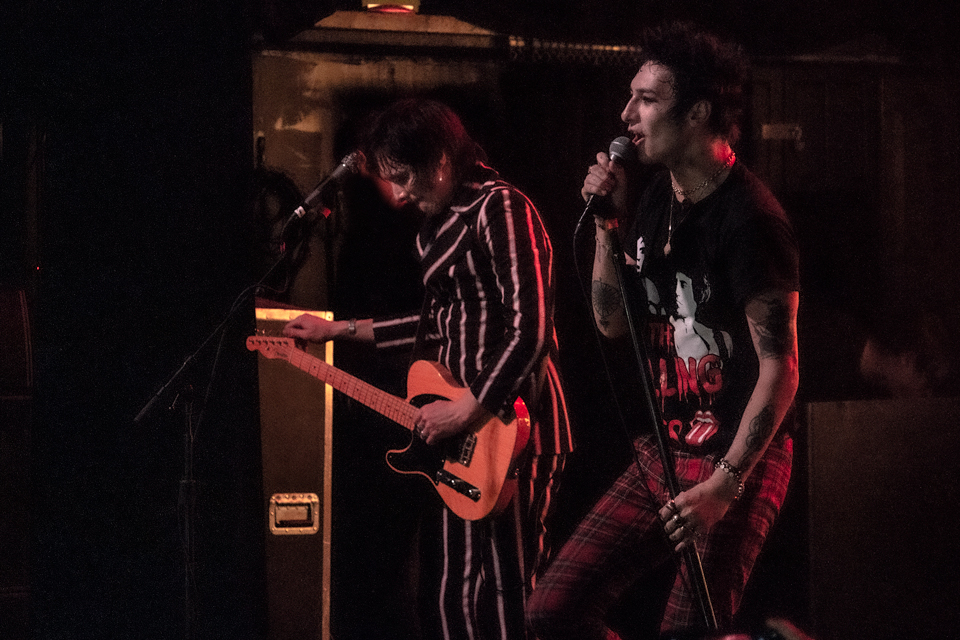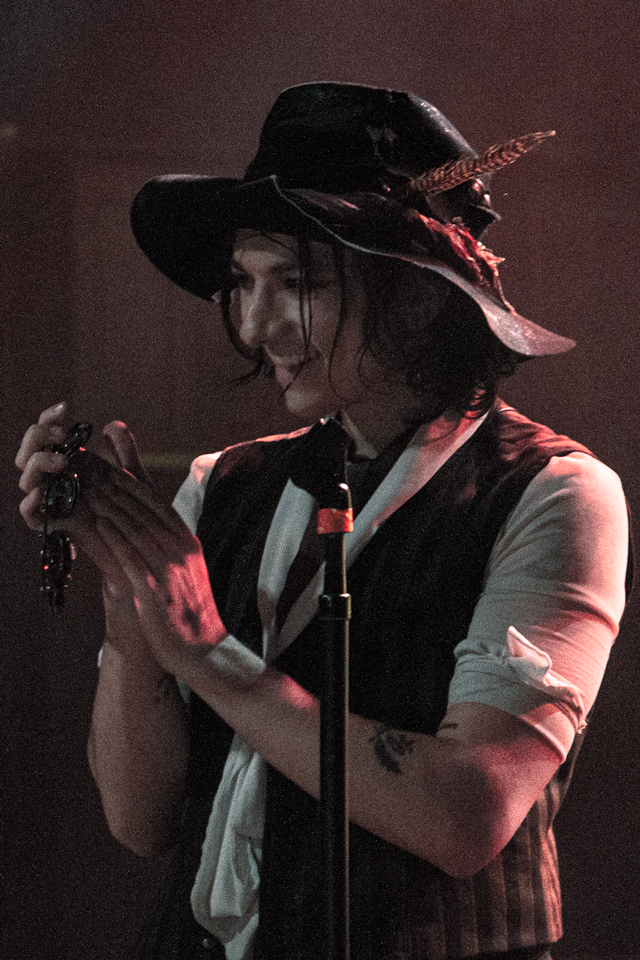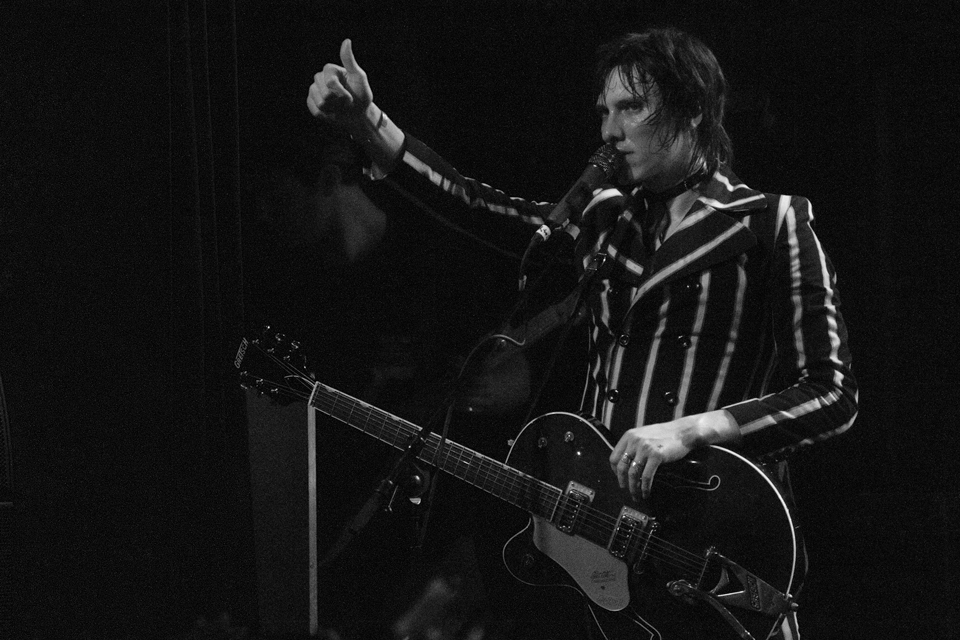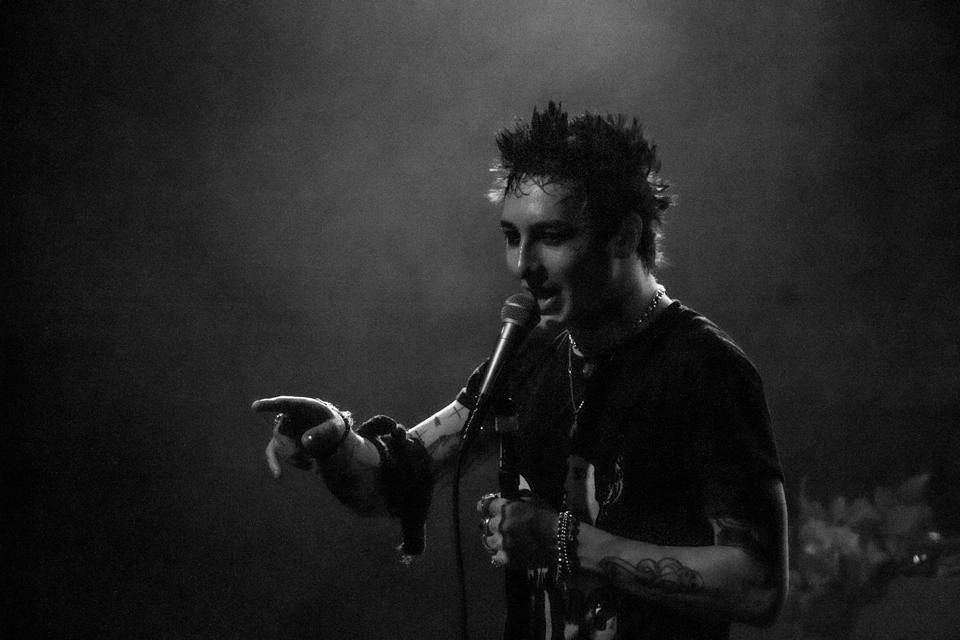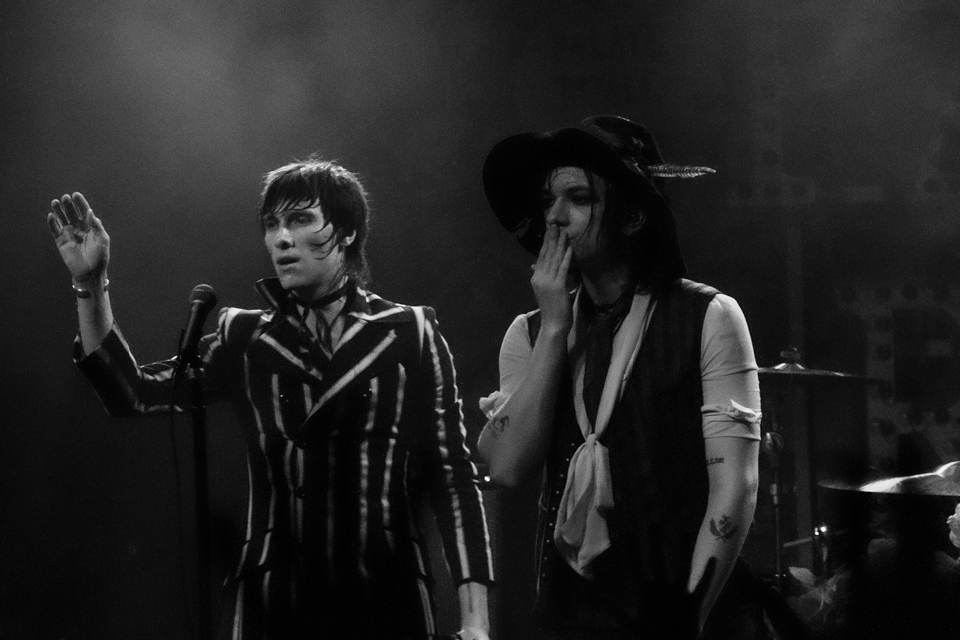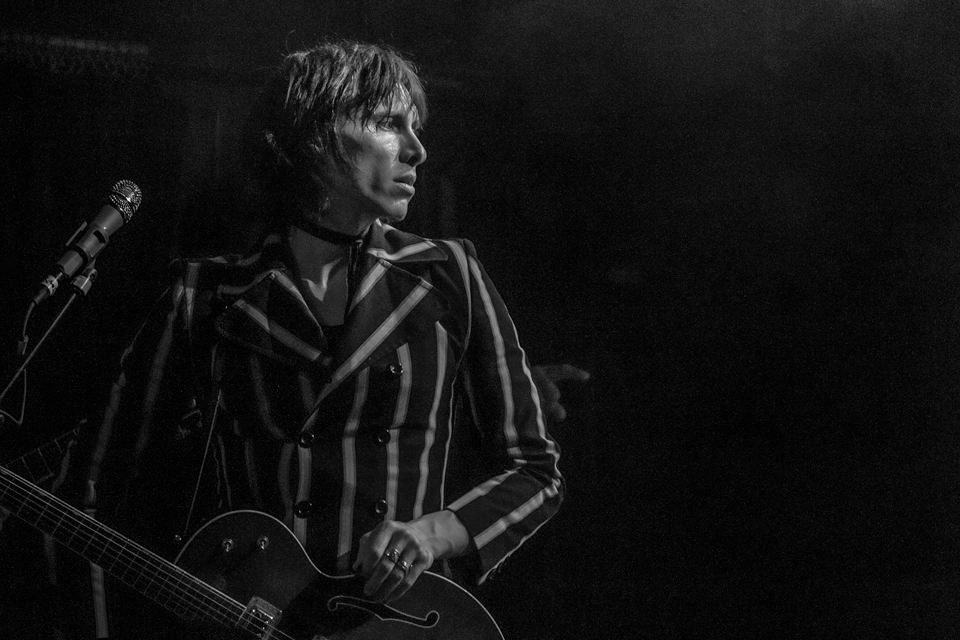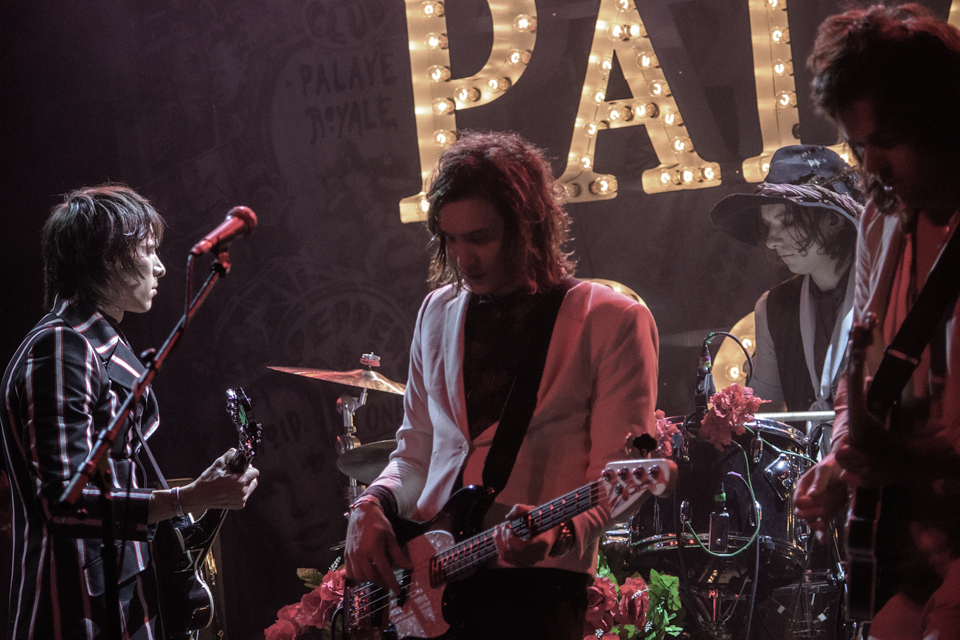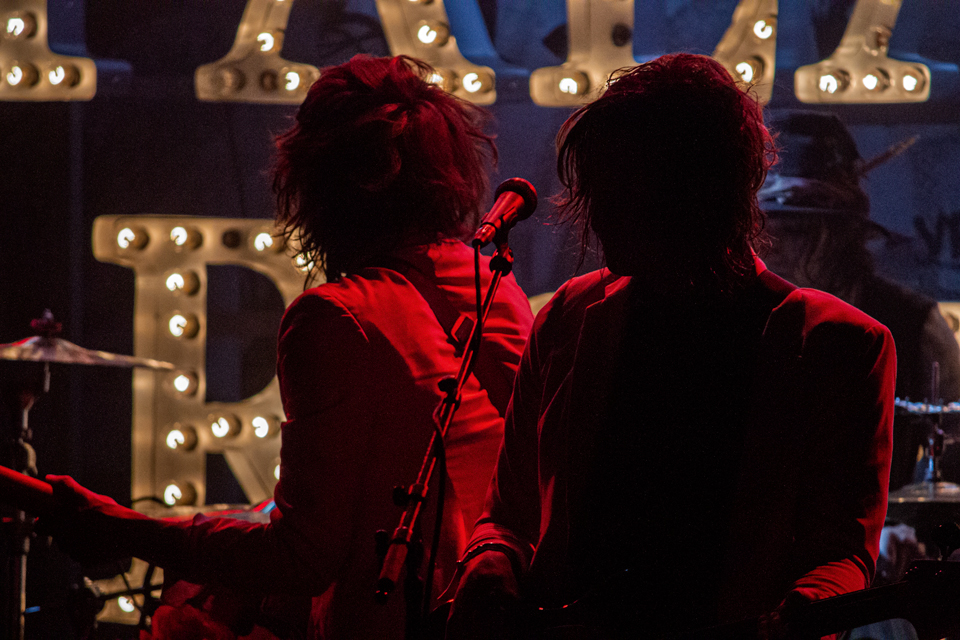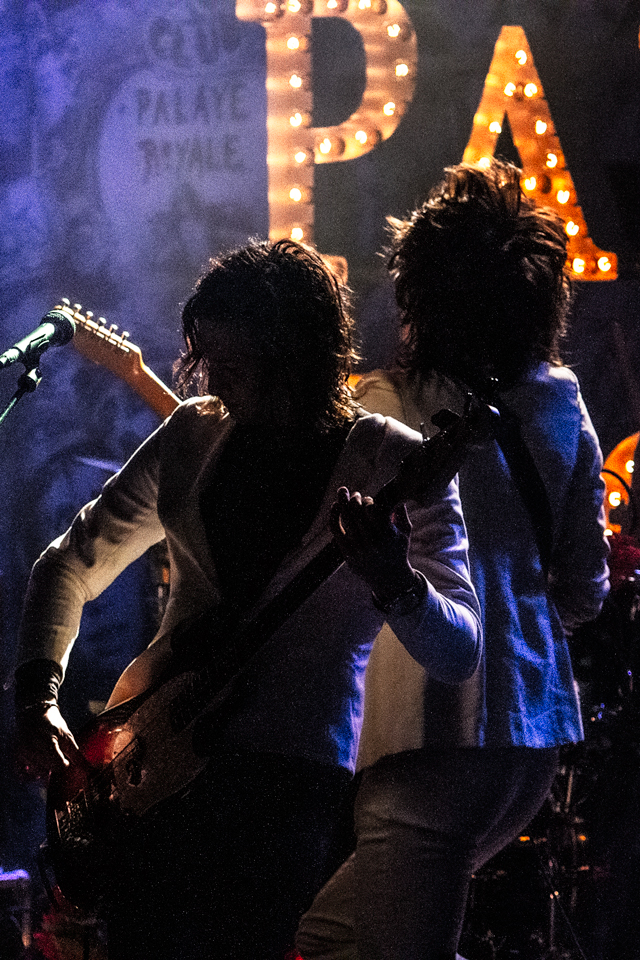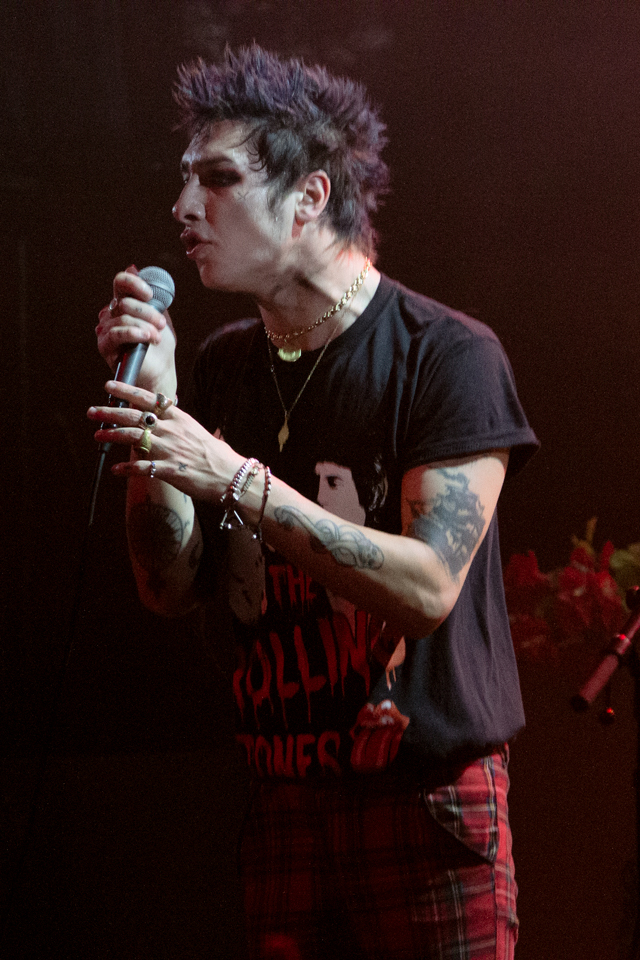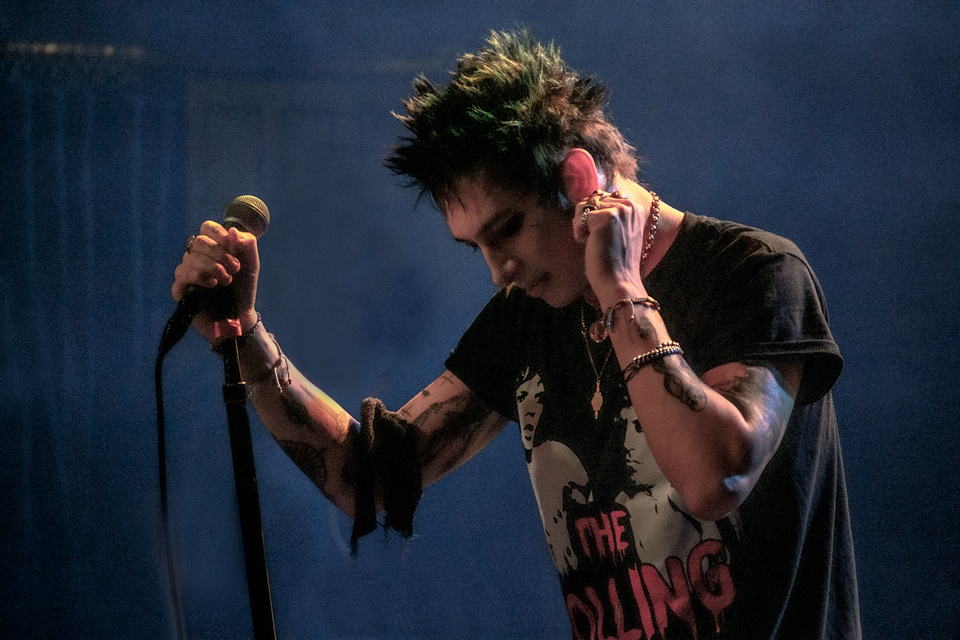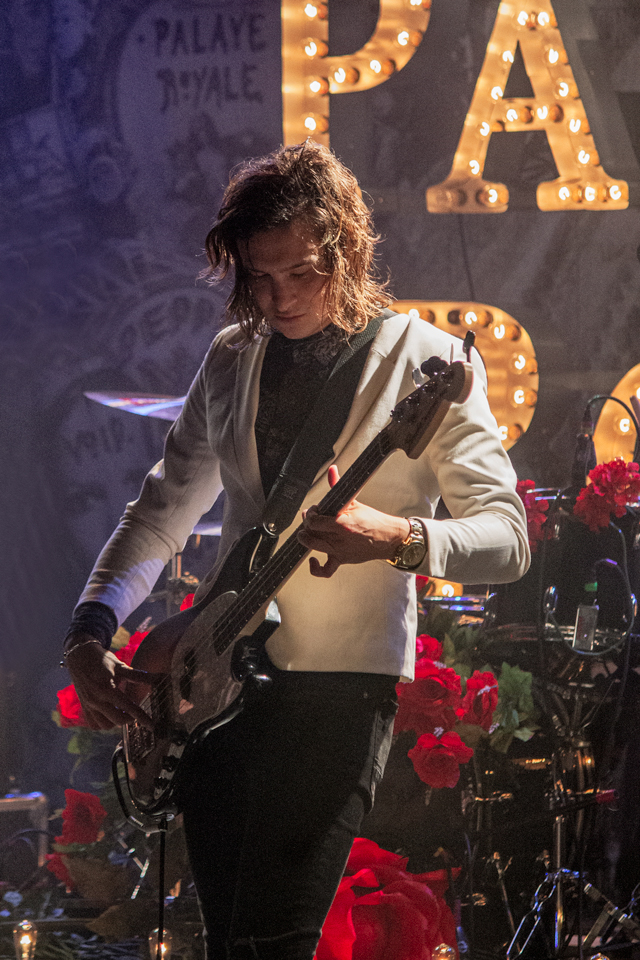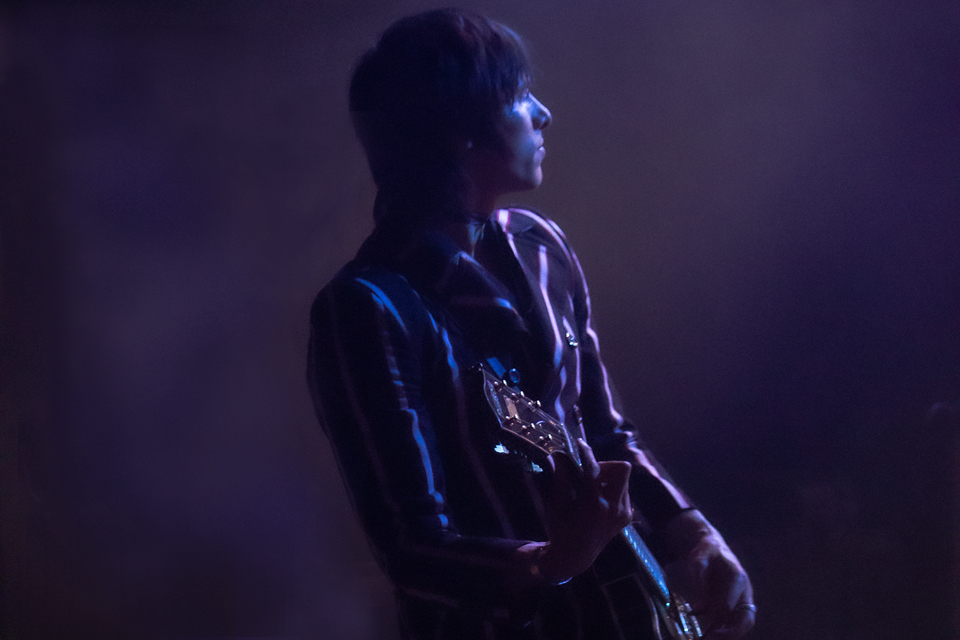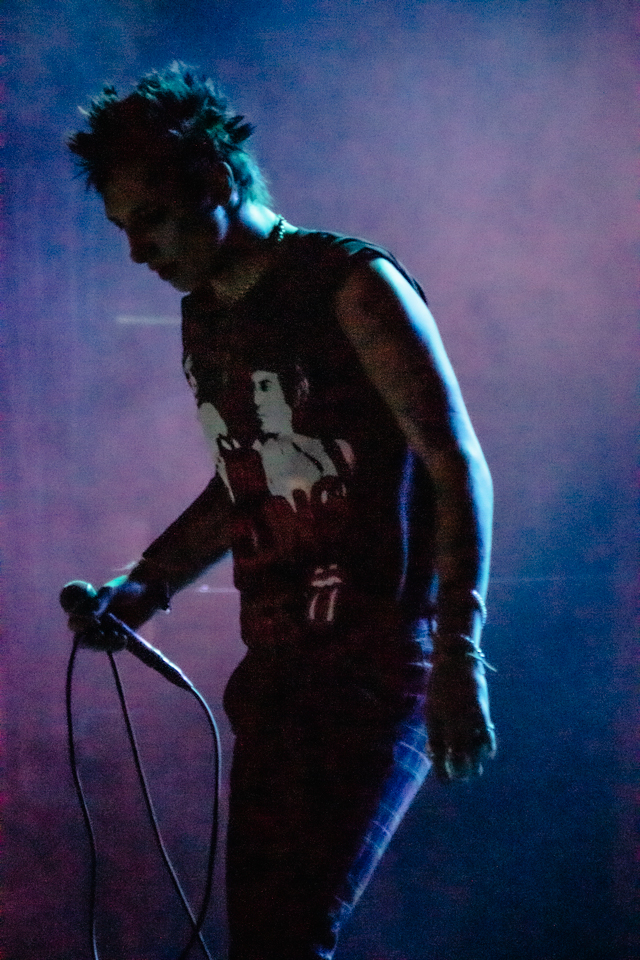 Weathers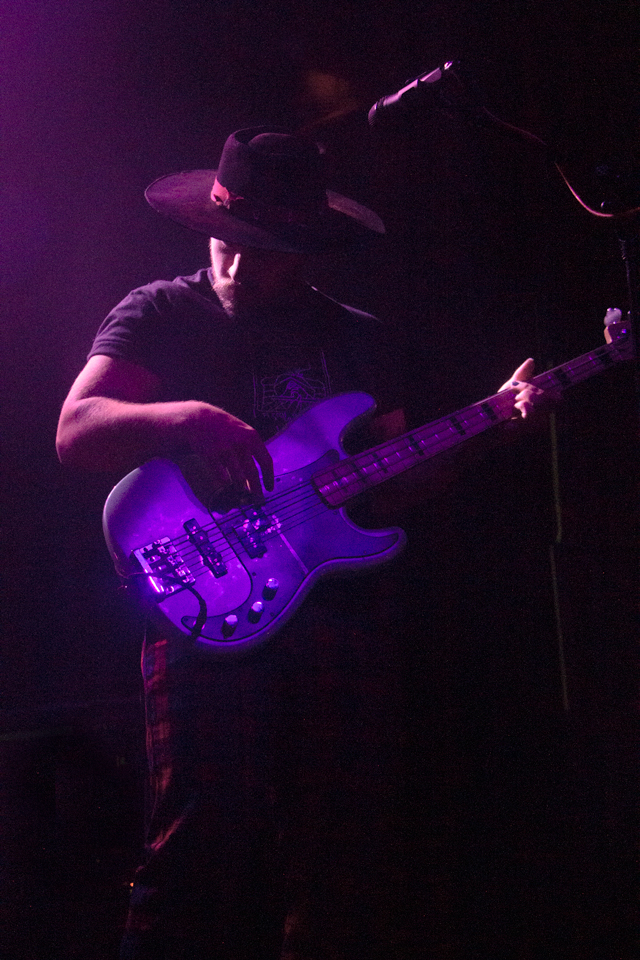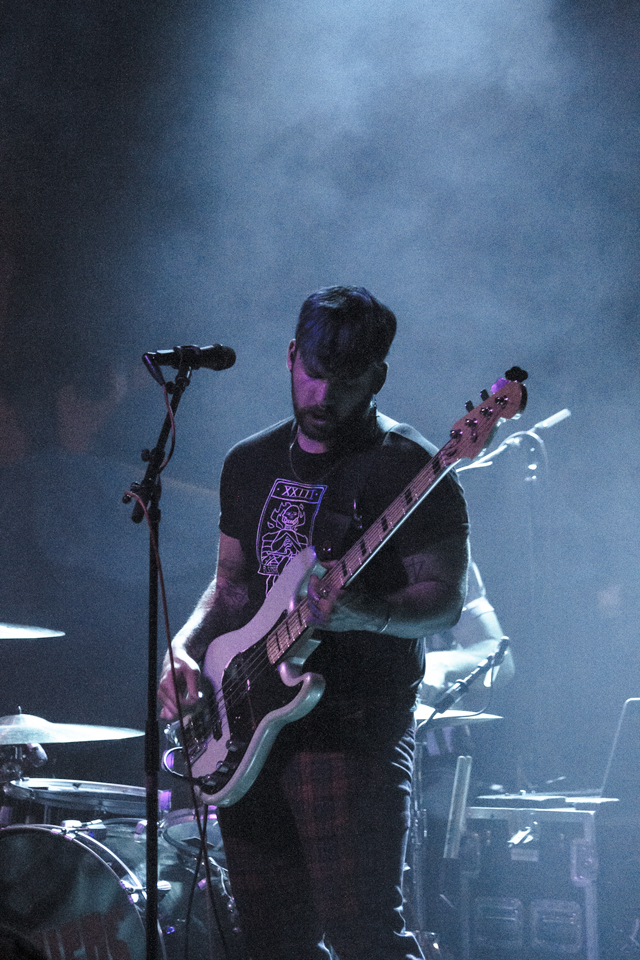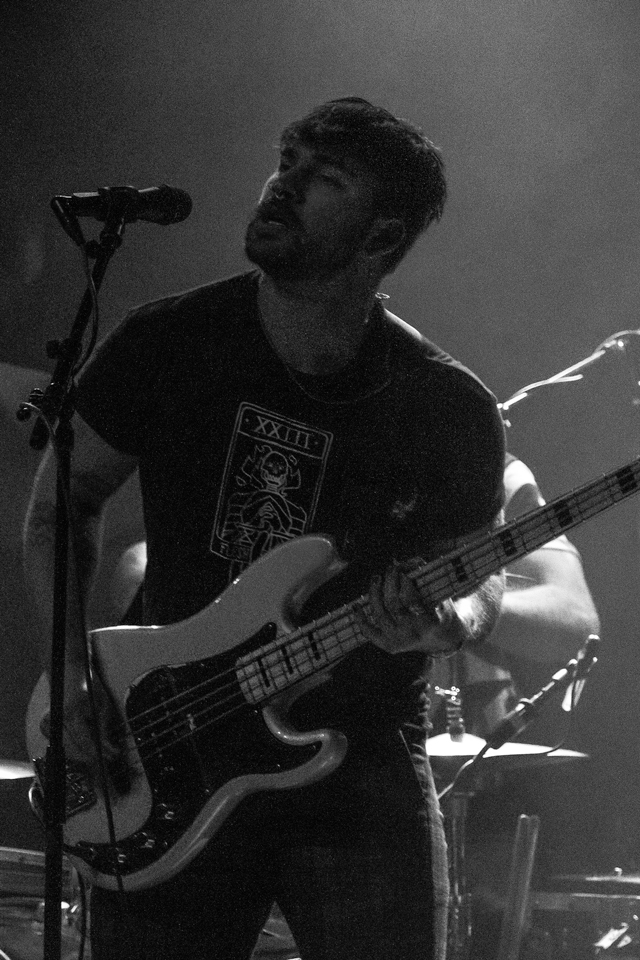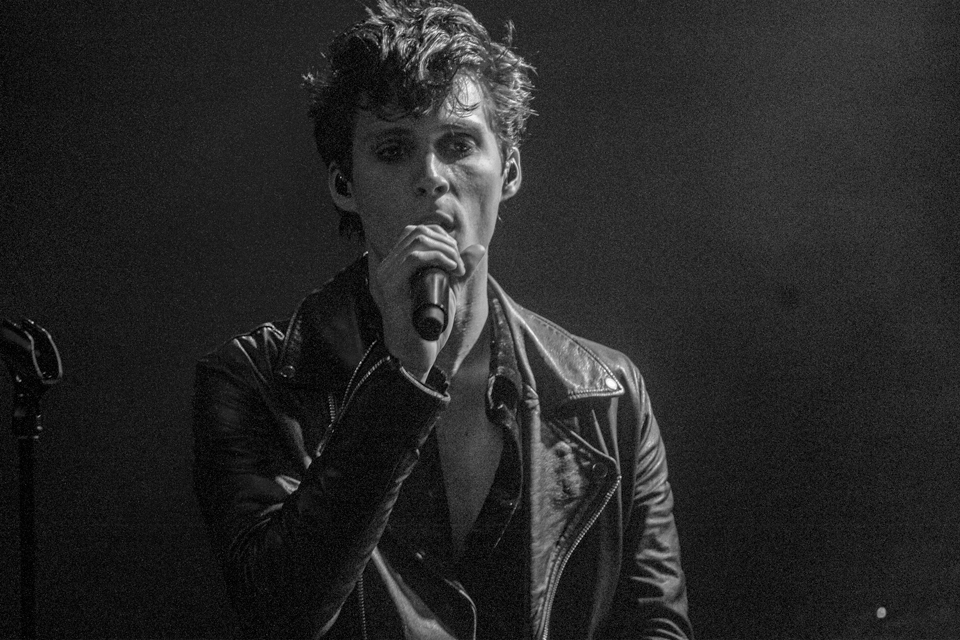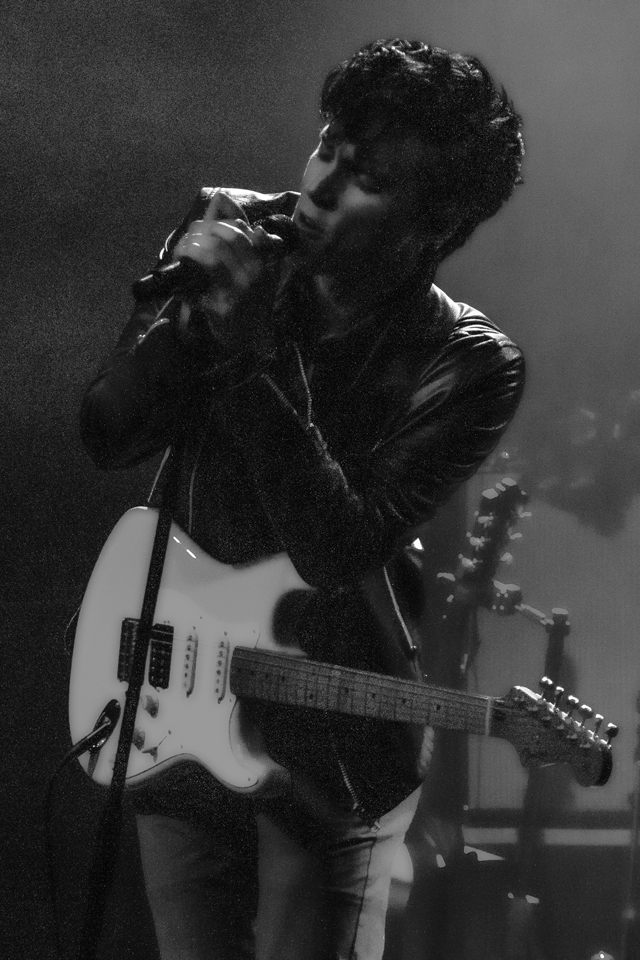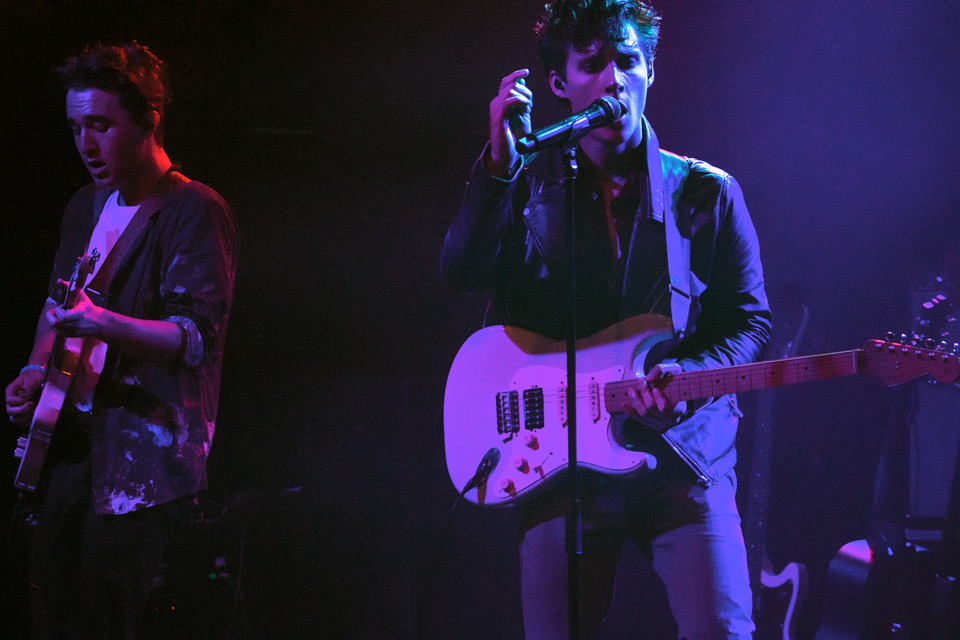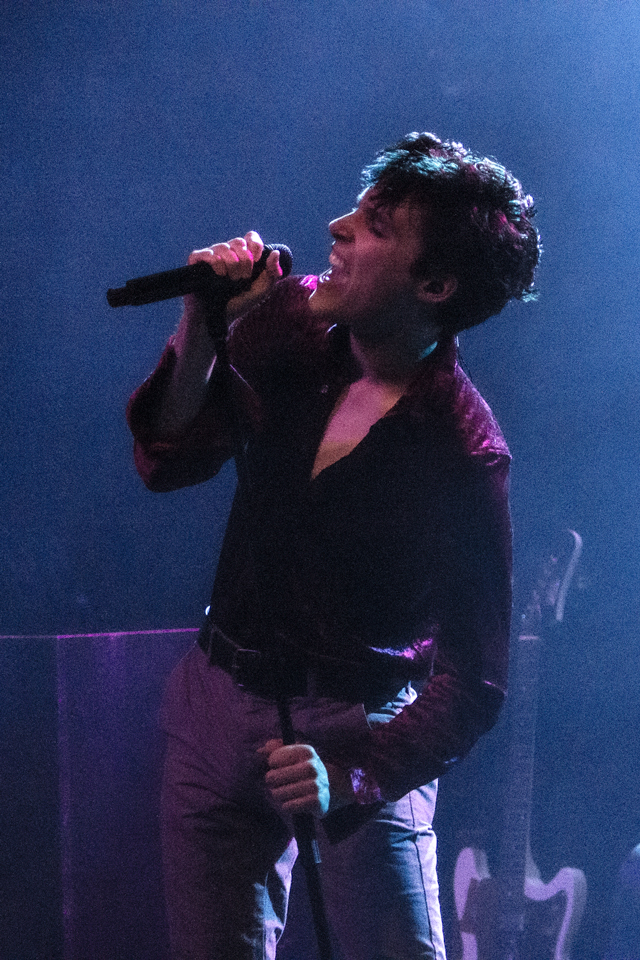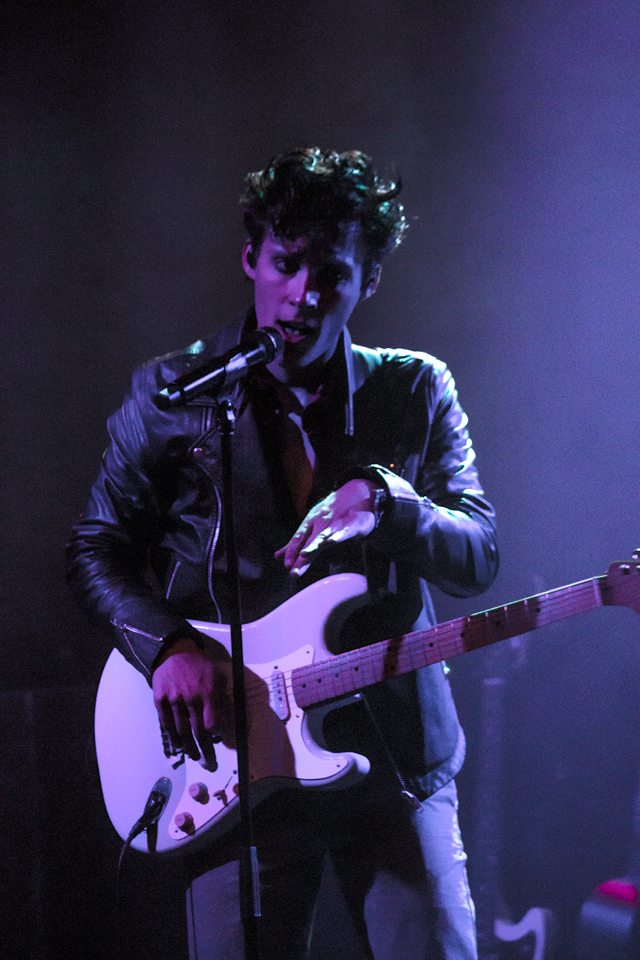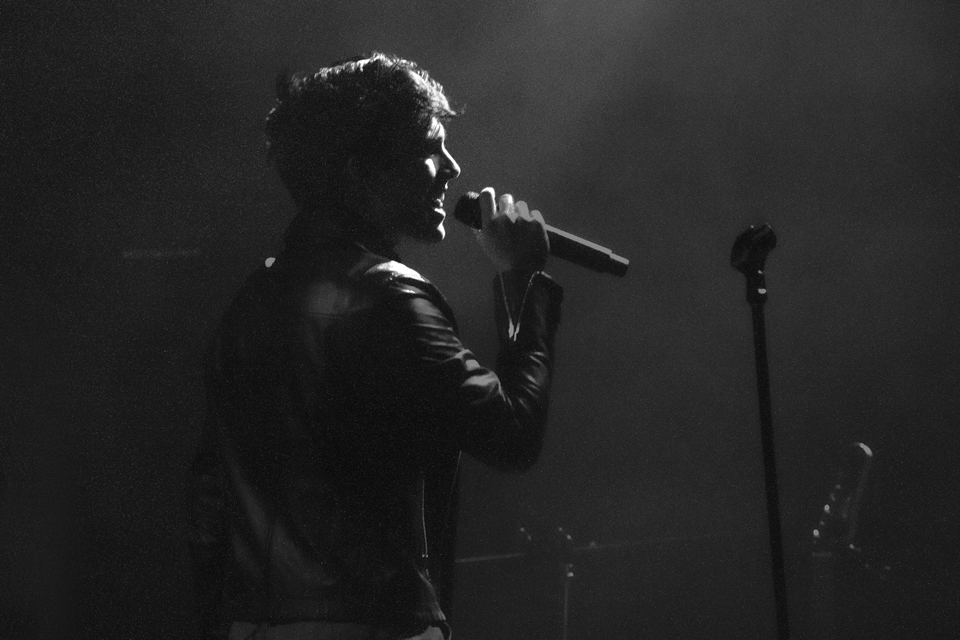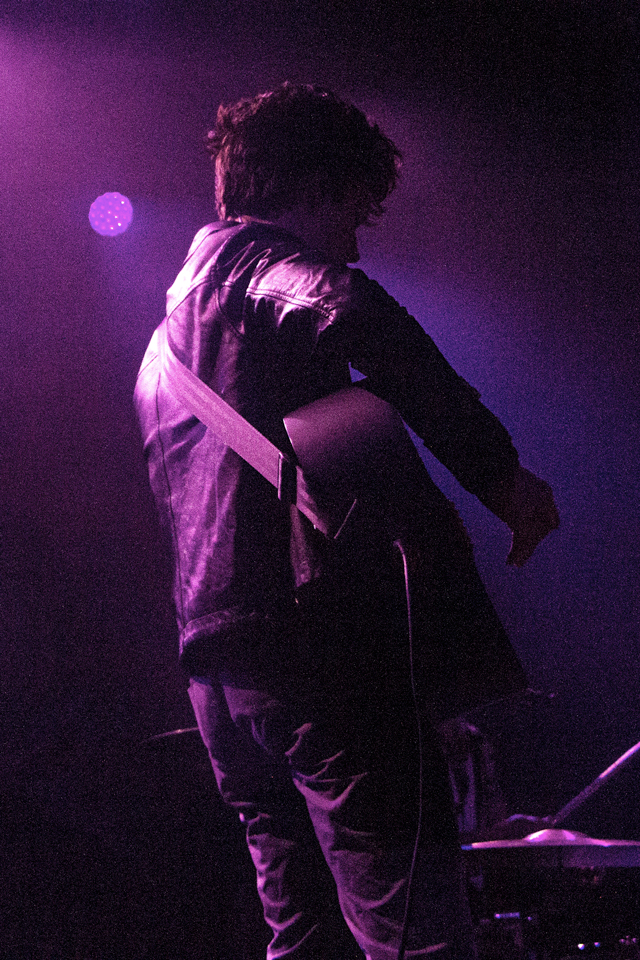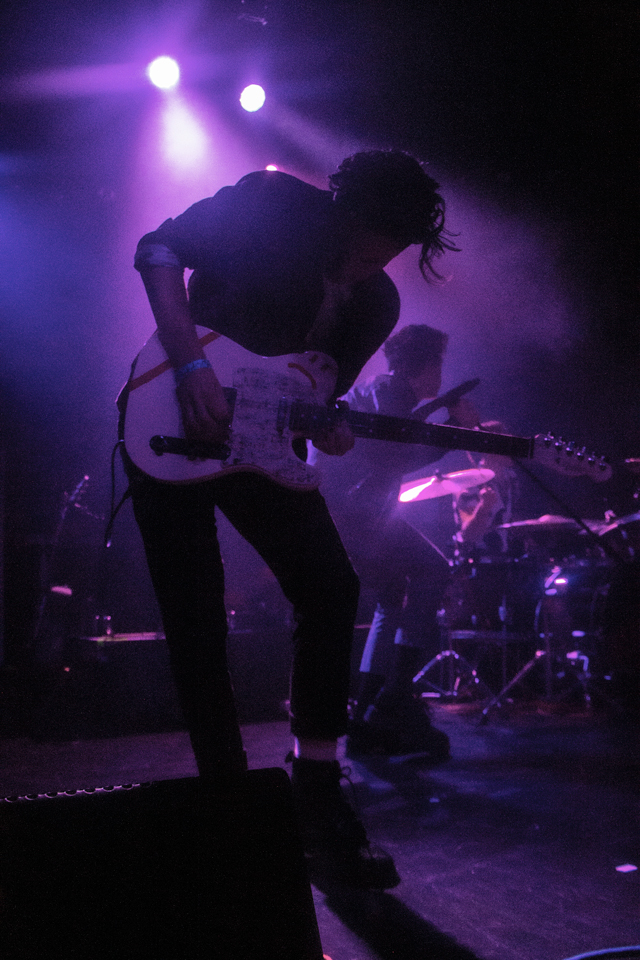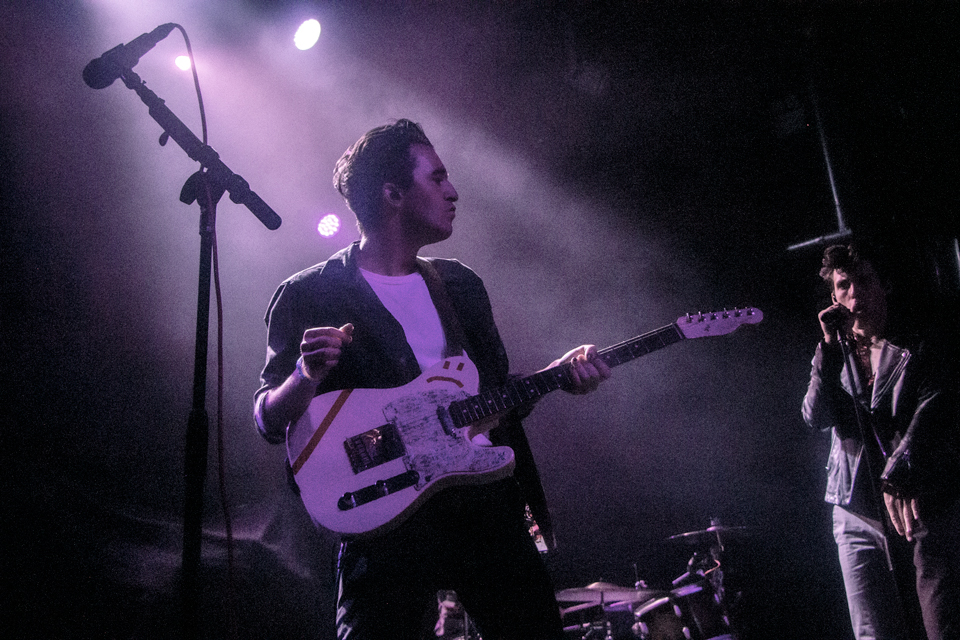 Starbenders