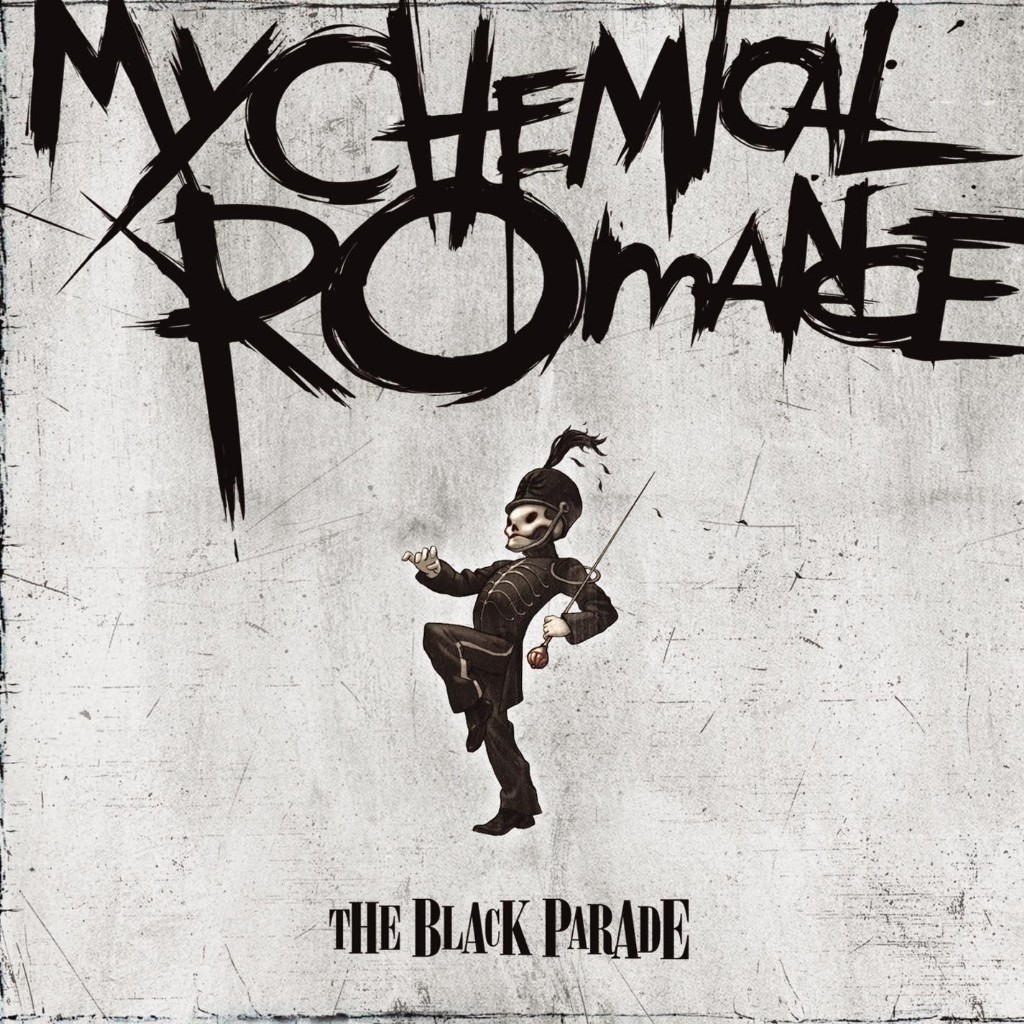 My Chemical Romance's famous album The Black Parade was released in 2006. At the time, young Elyse was only 10 years old and barely, if at all emo yet. My biggest priorities were probably remembering to put my Webkinz to sleep and doing my homework. Eight years came to pass, and my bedroom walls remained a Disney princess purple while the stark white furniture only added to my innocence. Sunlight poured in through my gigantic windows even when the shades were closed during the day. There was absolutely nothing dark about my room, except maybe the music blasting from my speakers. Scratch that. Definitely the music blasting from my speakers. That year, I fell in love with anything and everything related to MCR and was devastated to find out they had just broken up a year prior.
Despite the minor setback, I consumed interviews, live performances, and behind the scenes footage from their earliest days as a band as if it all took place yesterday. Every song from every album was put on repeat for months straight. My room may have looked like a 10-year-old still lived there but in reality, a 17-year-old using music to understand the world had taken her place. I'm not sure if listened to anything else but MCR for a majority of that year. My parents were probably terrified that my idol was a short man who often painted his face his face before concerts and dyed his hair assorted colors to identify with the albums his band created. My Chemical Romance as a whole was sacred to me, but at the end of the day, The Black Parade was their standout album for me.
Upon the first 50 listens, I merely sat back and enjoyed the rough but distinct vibe that carried throughout most of the songs. Lyrics became ingrained in my brain, and I knew the exact order of songs from beginning to end. I even spent an entire snow day home from high school, blasting this album on repeat while painting "Welcome to the Black Parade" on a piece of canvas that proudly contradicted my purple walls. The point is, this album practically became a way of life before I even dared to find out the significance behind it. I watched a few MCR interviews about the album, and vocalist Gerard Way talked about how The Black Parade was a concept album and the music tells a story from start to finish. From the moment those words passed his lips, I was even more hooked. Way went on to explain that the album was about a single character also referred to as "the patient." The album was supposed to allow the listener to reflect on their own life and own mortality through the patient's struggle and ultimate death.
From then on, the album became even more special to me. In the same interview, Gerard Way said that every time somebody listens to the album, they'll discover something new, and to this day, that is still true. MCR thought of absolutely everything when putting this album together, and it shows through how effortlessly the songs flow together. And even though The Black Parade is dark, bleak, and seemingly depressing, it's also beyond beautiful. Personally, this was the first piece of art that made me realize how inspiring and important songs with a definitive purpose or message are. MCR was able to create a story about one of the most fearful topics that humans ever acknowledge: death. And they were able to take that story and convert it into 13 (14 if you count the bonus track) original songs packed with intense emotion, thought-provoking lyrics, and an unforgettable sound with so many intricate components. I could probably go on forever about how amazing this album as a whole is because I basically credit it as the force that made me look at music as more than just a combination of instruments and words.
Although The Black Parade came out over a decade ago, it is still one of my favorite albums of all time. I'll listen to the recorded version or the live performances whenever I'm stressed, feeling nostalgic, or want to remember just how amazing this piece of art continues to be. I have told numerous people to really give this album a listen because I genuinely feel that even though it may not be suited to all distinct tastes, everybody can learn something if they take time to appreciate it. While MCR as a band no longer exist (and I cry every day about never being to able to see them live), their spirit definitely lives on through this album the most – at least for me.