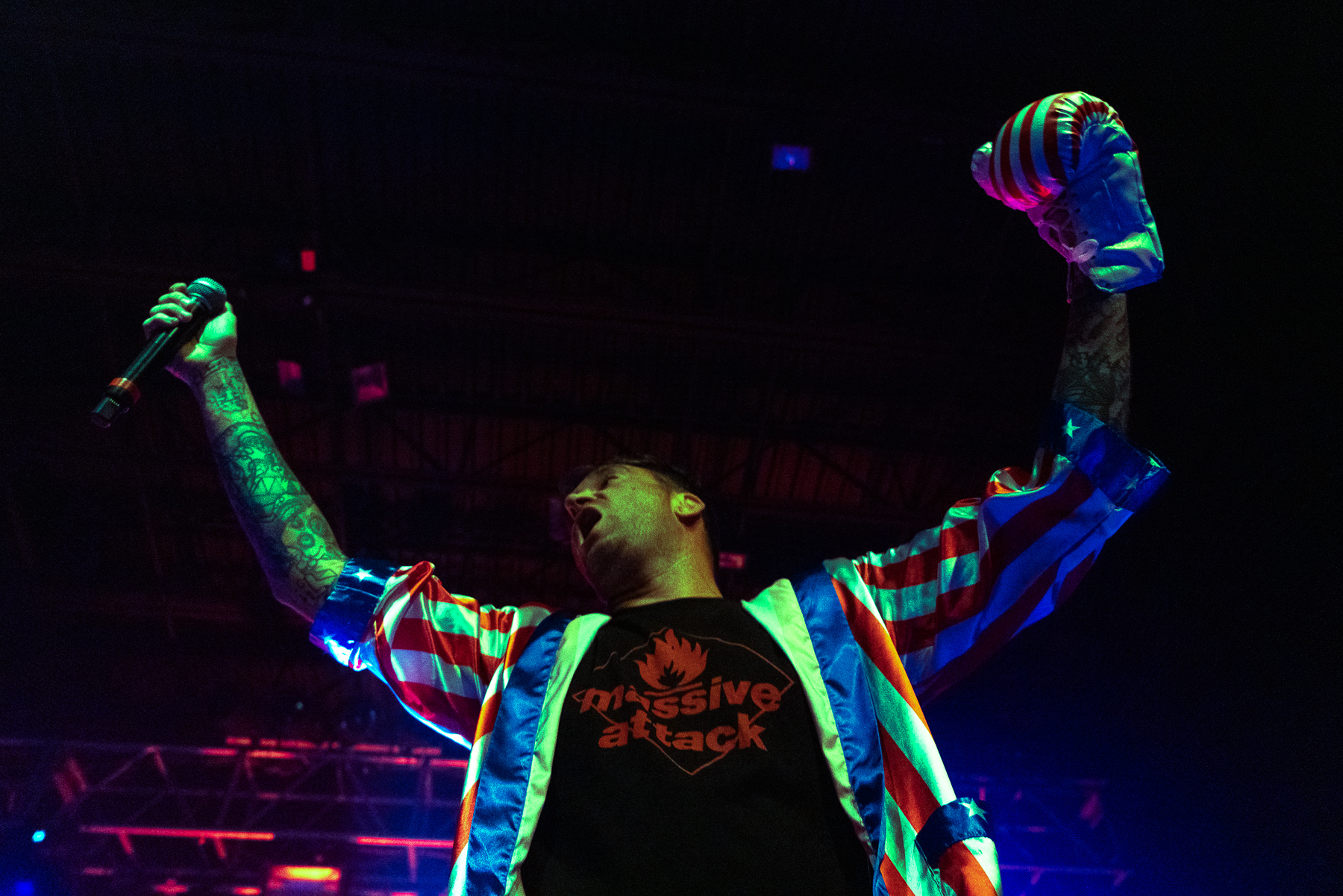 New Found Glory
Real Friends
The Early November
Doll Skin
June 8, 2019
Starland Ballroom
Sayreville, NJ
Florida rockers New Found Glory have a long history of being goofballs. Their 20-year tenure in the scene has yielded 12 studio albums. Of those 12, three are cover albums – something New Found Glory is notorious for doing. Covers are NFG's bread and butter. In their long history, they've covered everything from the Goo Goo Dolls' "Iris" to Aerosmith's "I Don't Wanna Miss a Thing." It was only fitting that last weekend, they brought their "From the Screen to Your Stereo to Your Town" tour to Sayreville, New Jersey.
The night started with a set by Arizona girl band Doll Skin. I had never listened to Doll Skin prior to their set, and let me tell you – I am in awe. They exude punk energy, from their outfits to their hair to the way they hold the attention of the crowd. They are, without a doubt, the hottest band I have ever seen live. If you haven't checked them out yet, get on it because they're going to be huge.
After Doll Skin came The Early November. The New Jersey natives are as seasoned as New Found Glory themselves – they also formed in 1999 and have released four full-length albums. Their seven-song set featured all of their biggest songs, including 2012's "Tell Me Why."
After The Early November wrapped up, pop-punk heavy hitters Real Friends took the stage. Their set boasted 10 of their most well-known songs – and a cover for good measure. While all of their live shows right now close with material from their latest full-length release, 2018's Composure, their set spans the range of their discography. Old school Real Friends fans won't be disappointed; "Late Nights in My Car" and "I've Given Up on You" haven't been forgotten.
When New Found Glory finally took the stage, they did so to "Eye of the Tiger" with lead singer Jordan Pundik in full American flag boxing costume. The rest of the night was just as whimsical. Of the 22-song setlist, seven were covers. That wasn't it for costume changes, either – about halfway through their set, Pundik disappeared and reemerged onstage in full Elsa garb for the band's rendition of "Let It Go."
As a live show, New Found Glory is high-energy, always excited to be there, and so fun to watch. Their stage set up was beautifully designed and Pundik's costumes were yet another perfect tidbit to round out the evening. Their setlist was jam-packed with not just covers but also the band's greatest hits. To no one's surprise, they ended the encore with "My Friends Over You" and the crowd went wild. Mixed in between newer songs like "Your Jokes Aren't Funny" were older hits like "Summer Fling, Don't Mean a Thing" and "It's All Downhill from Here."
I have great news: this tour is only half over! If you're in one of the cities that New Found Glory hasn't brought the magic of covers from major motion pictures to yet, I highly suggest you pick up tickets to check out this absolutely stacked tour package. You won't regret it, and Elsa will be there! It's like a concert and a movie all in one.
New Found Glory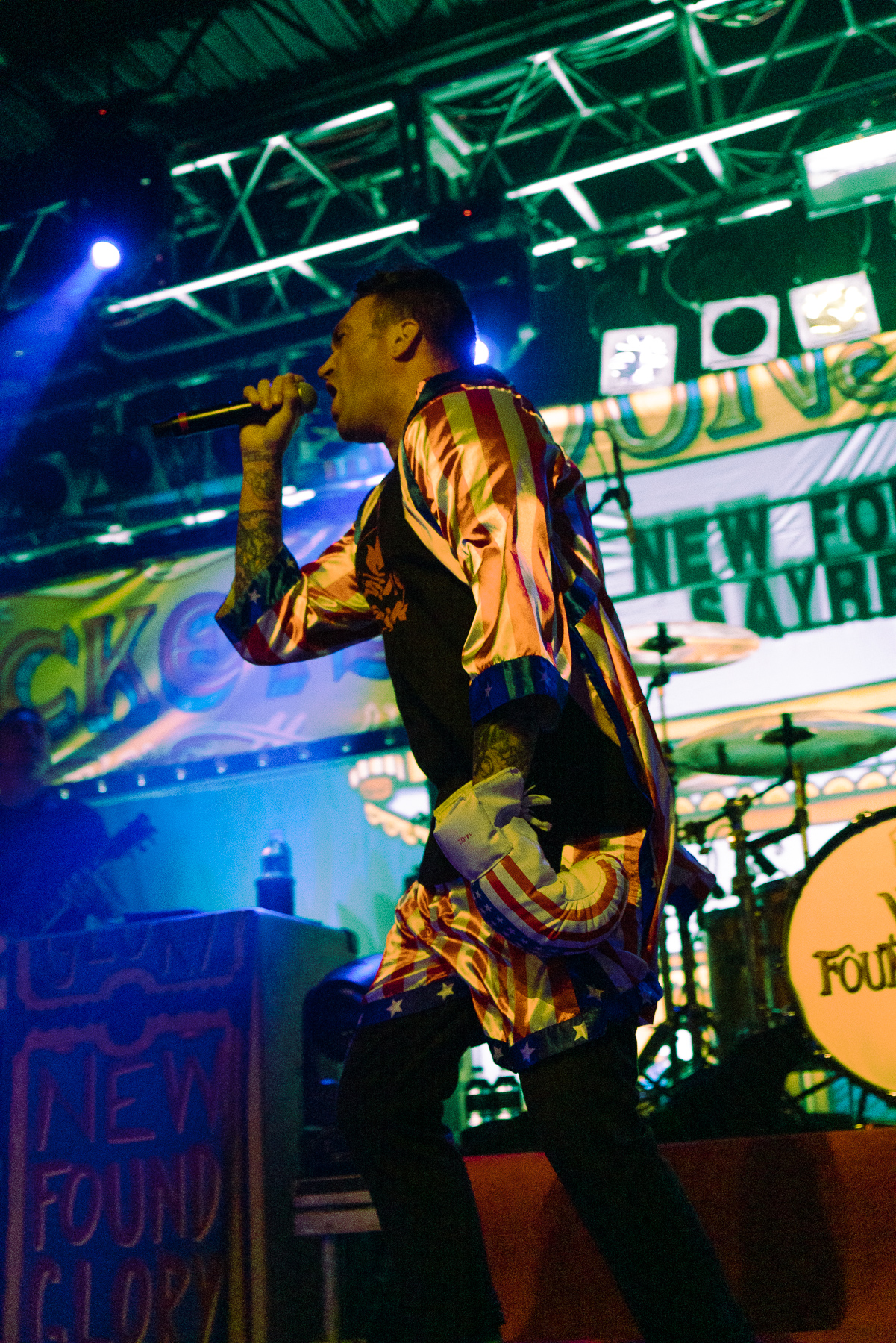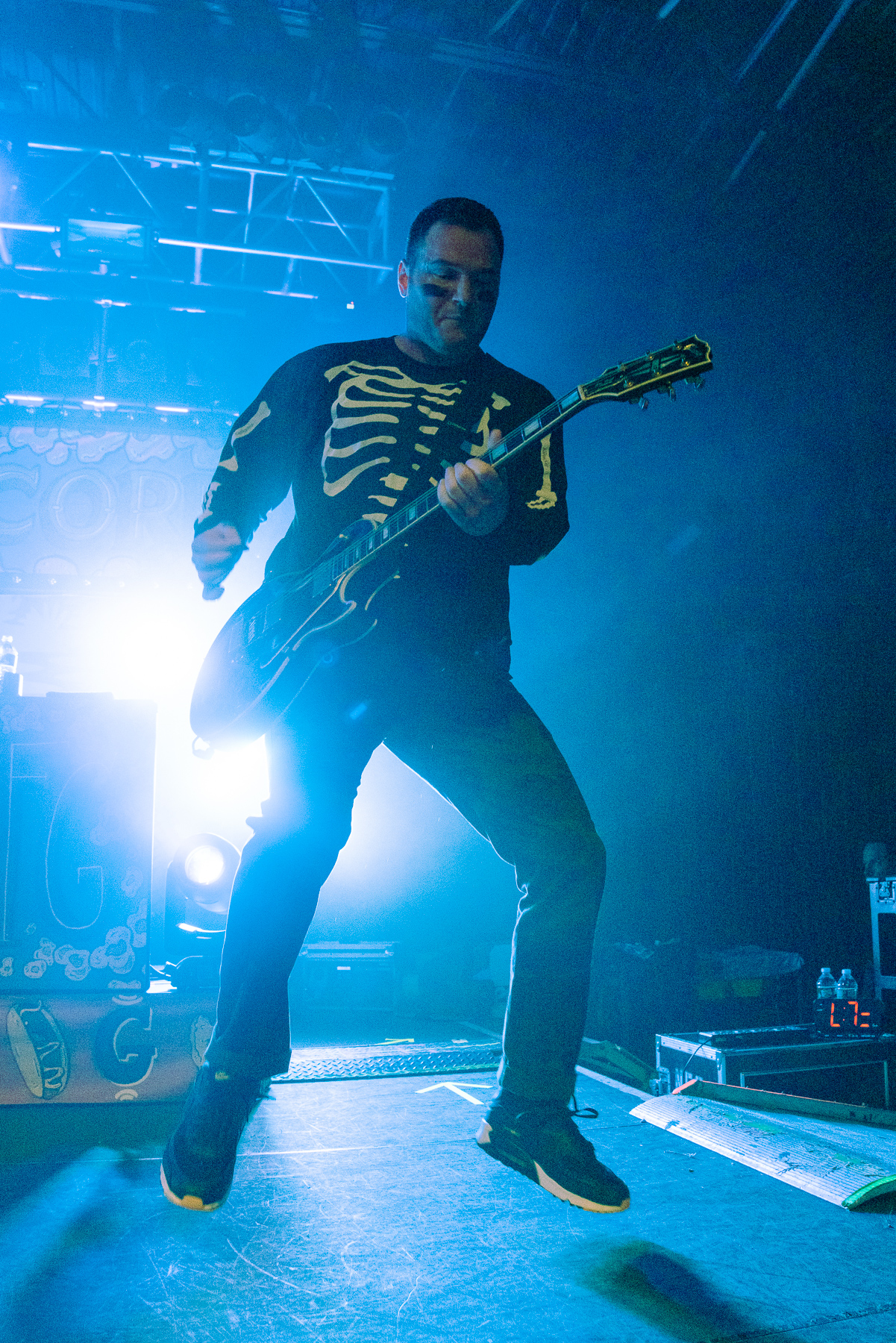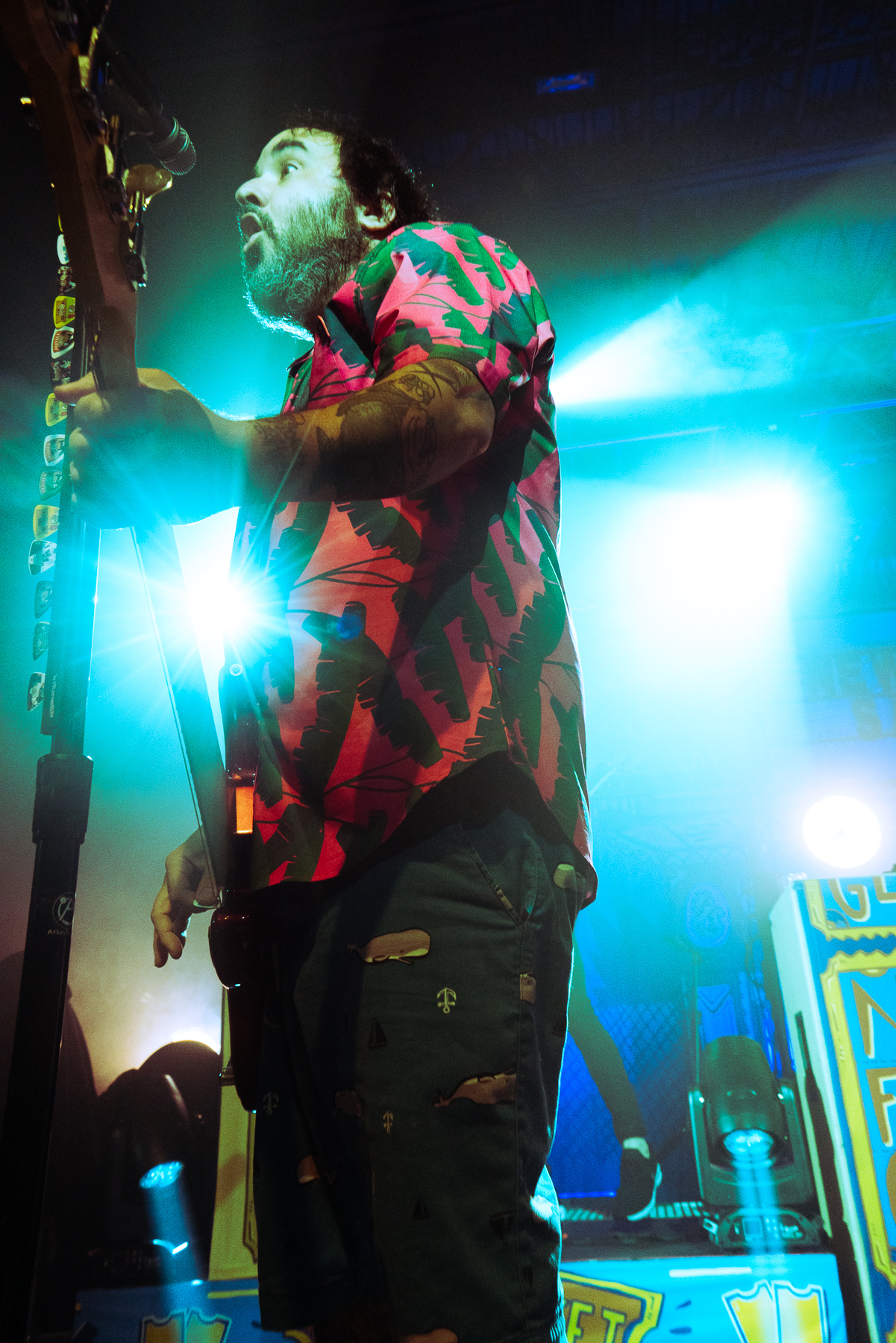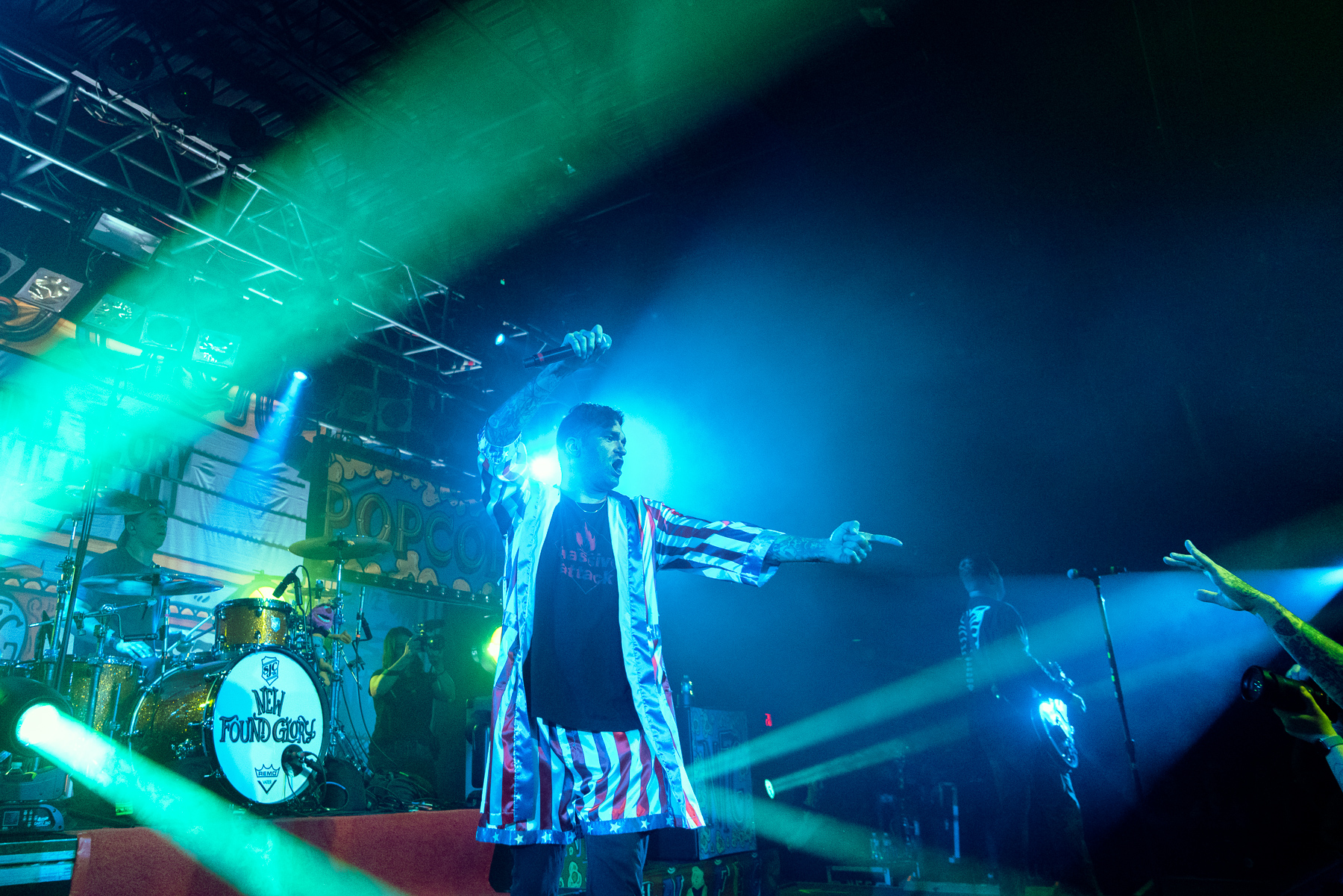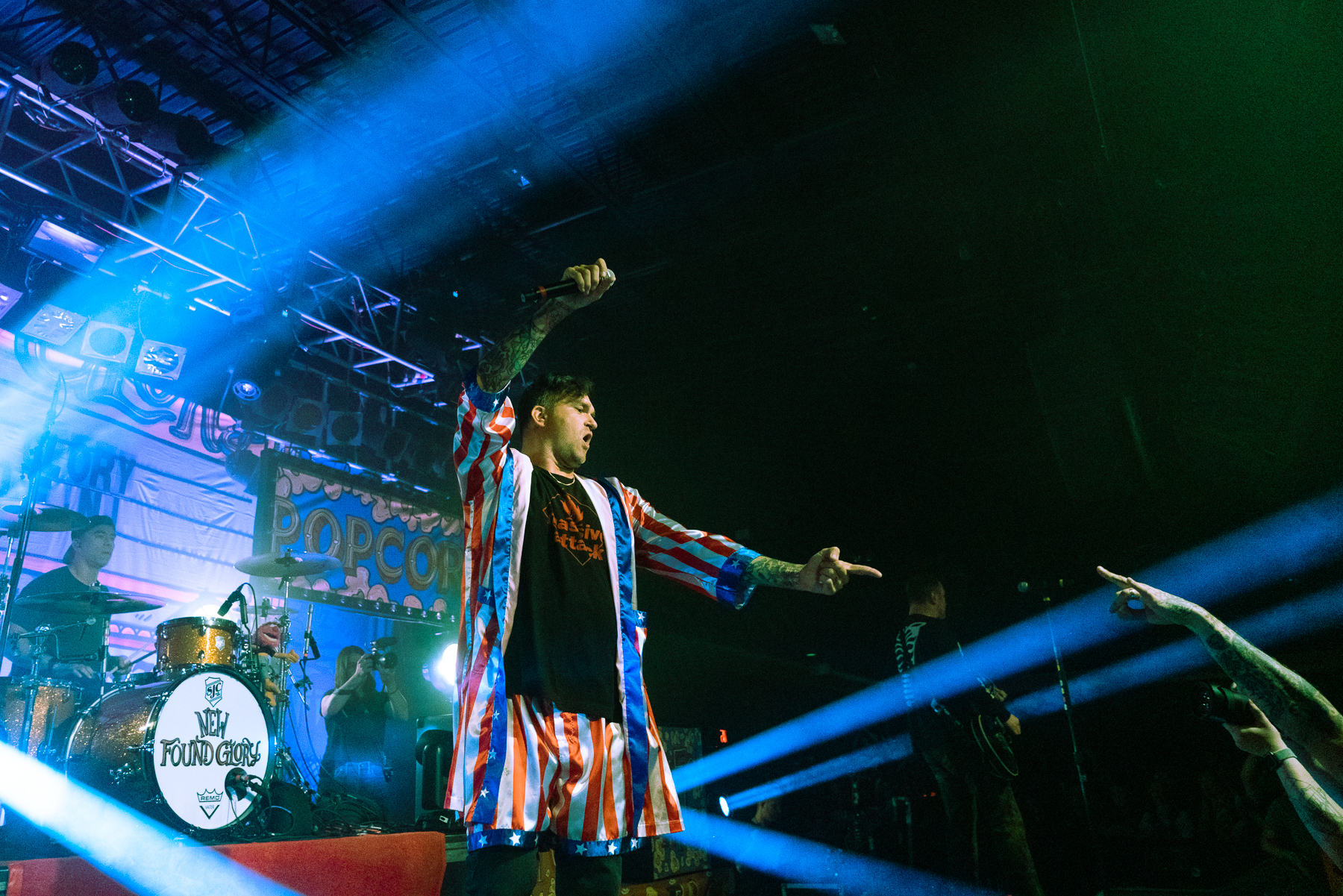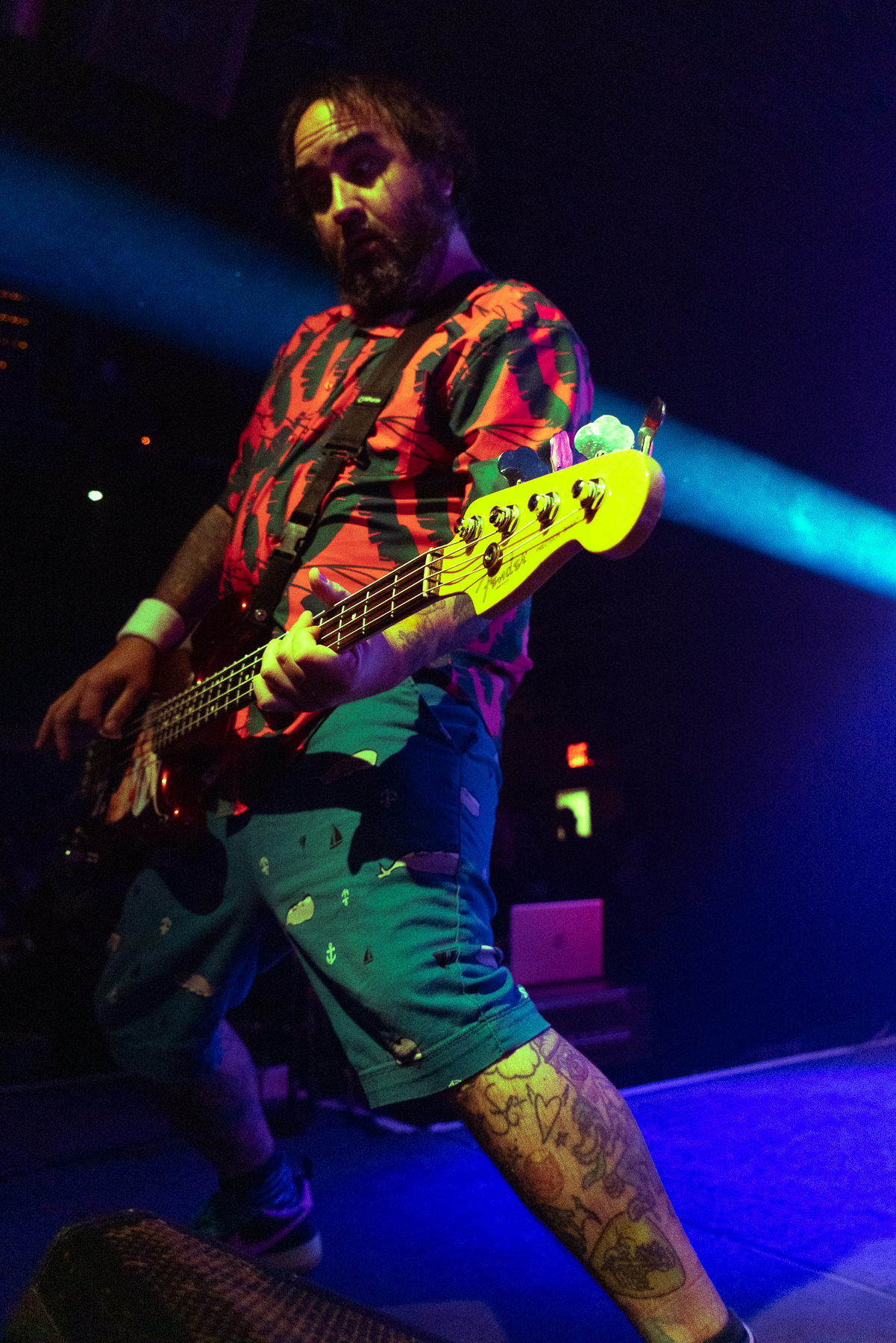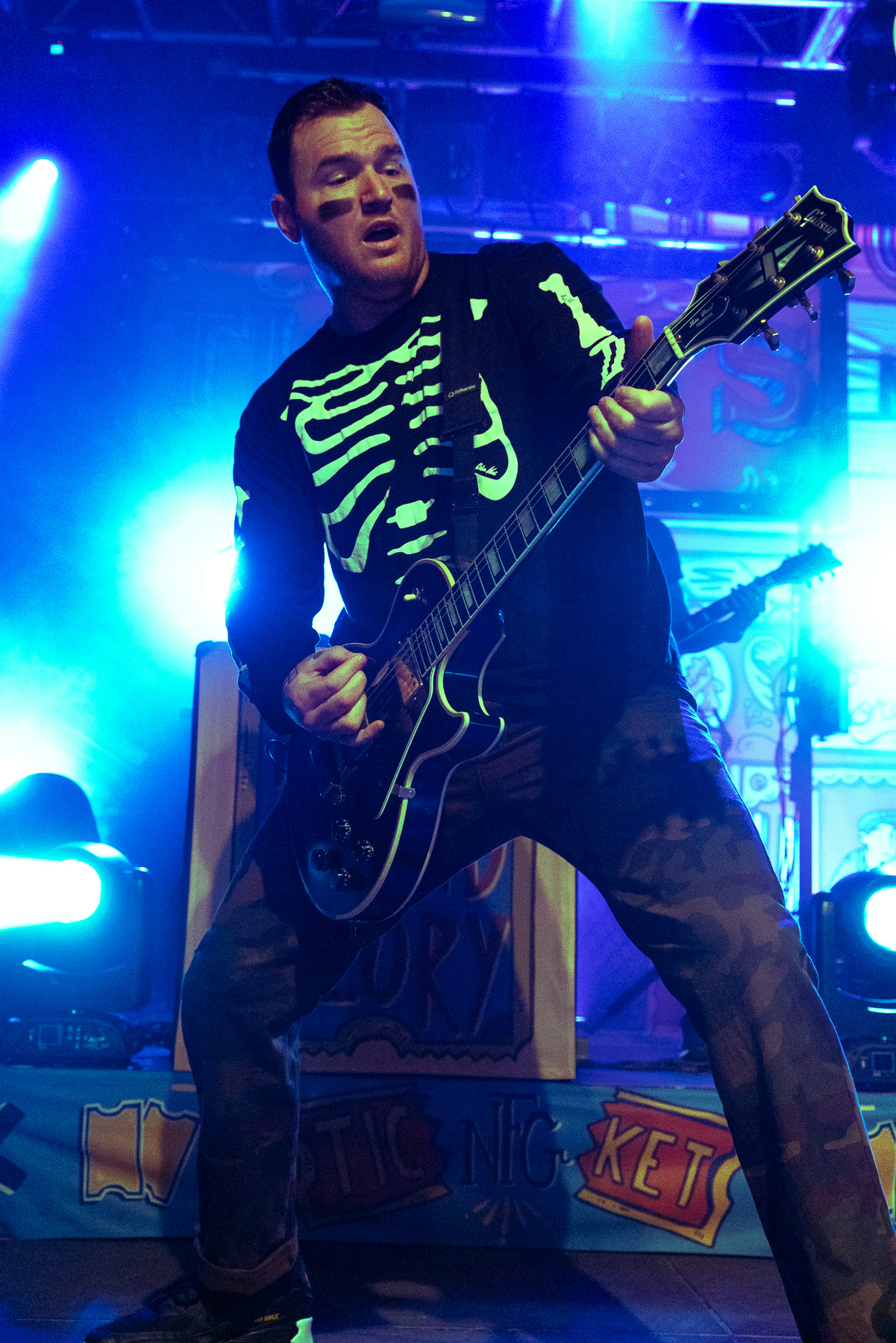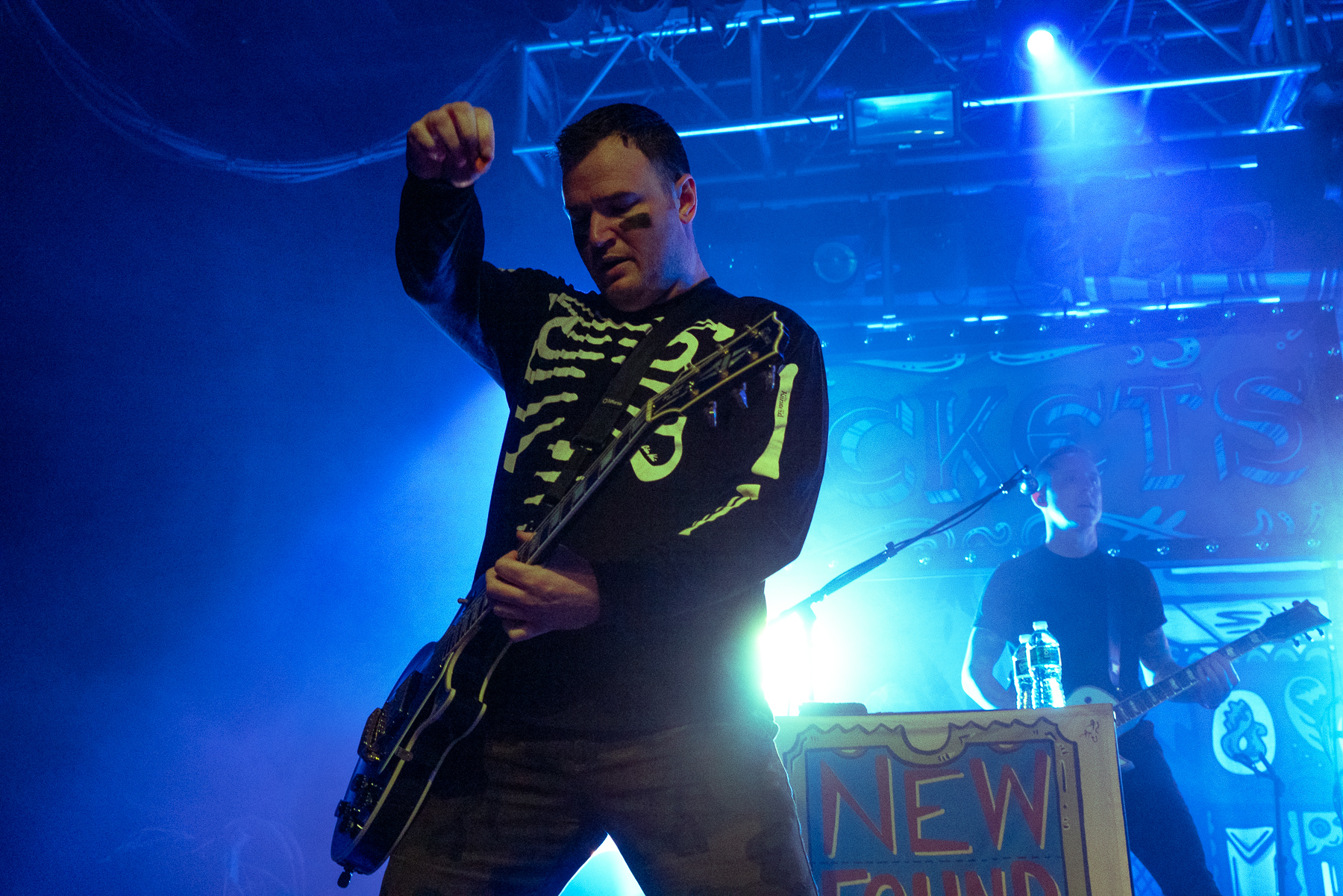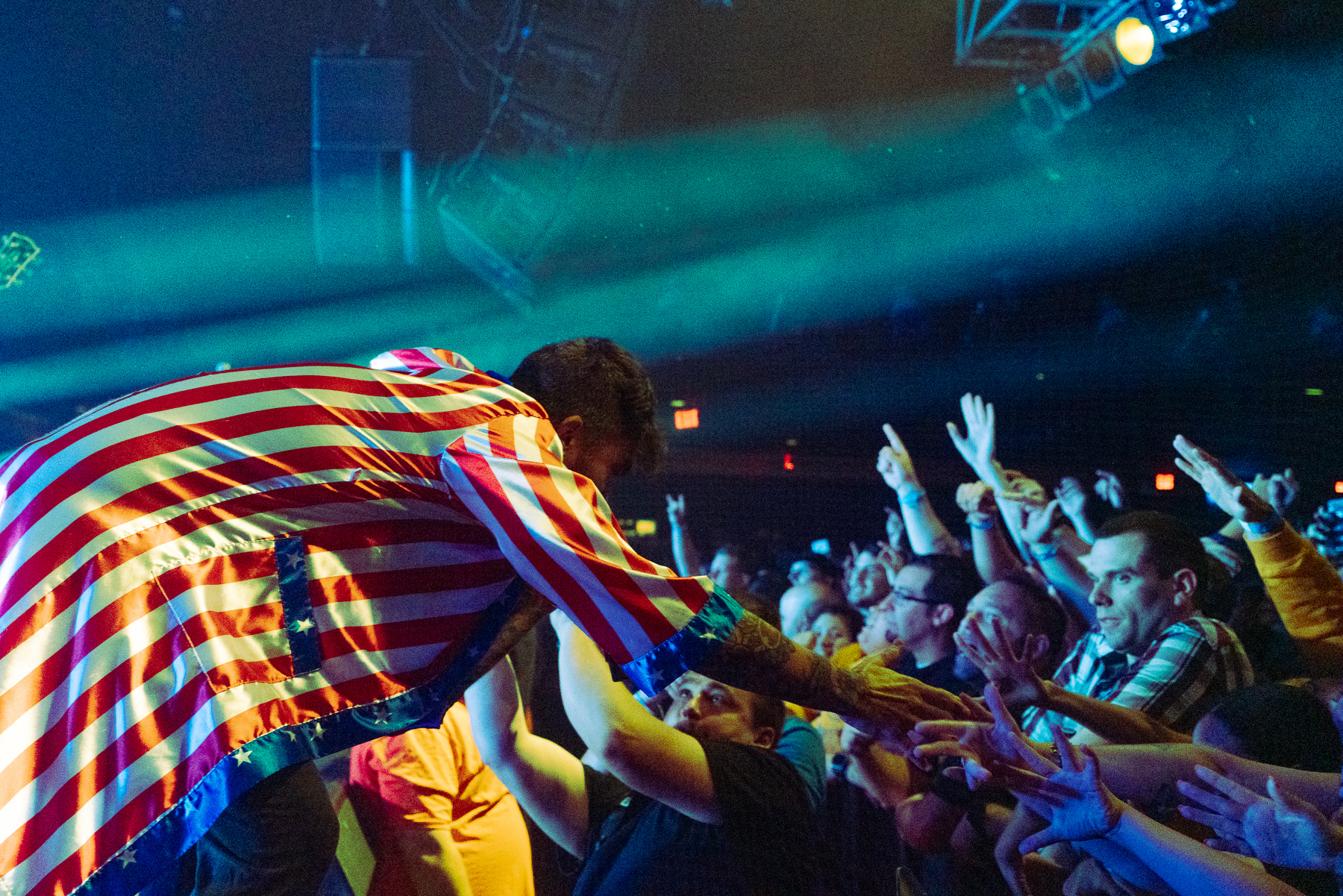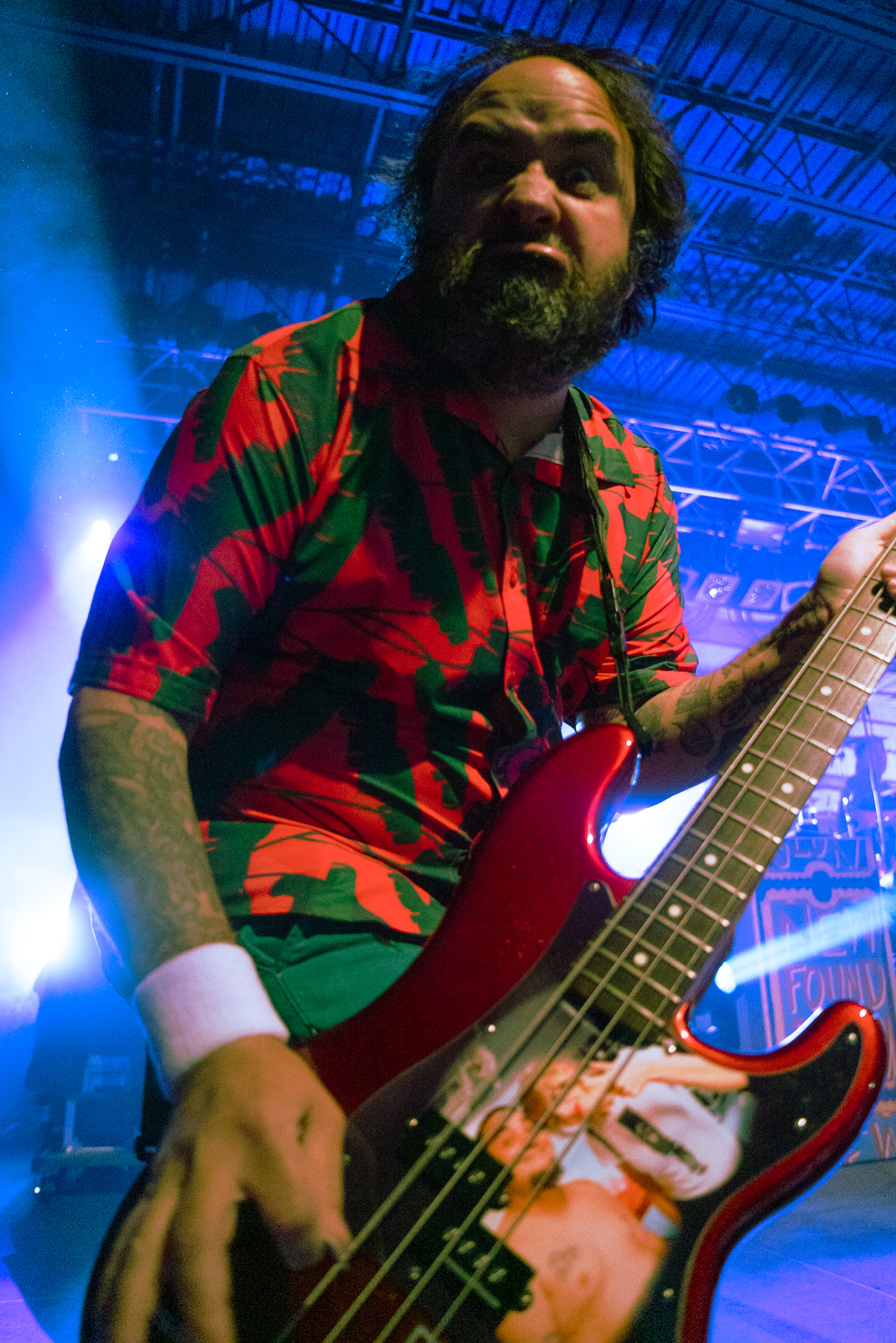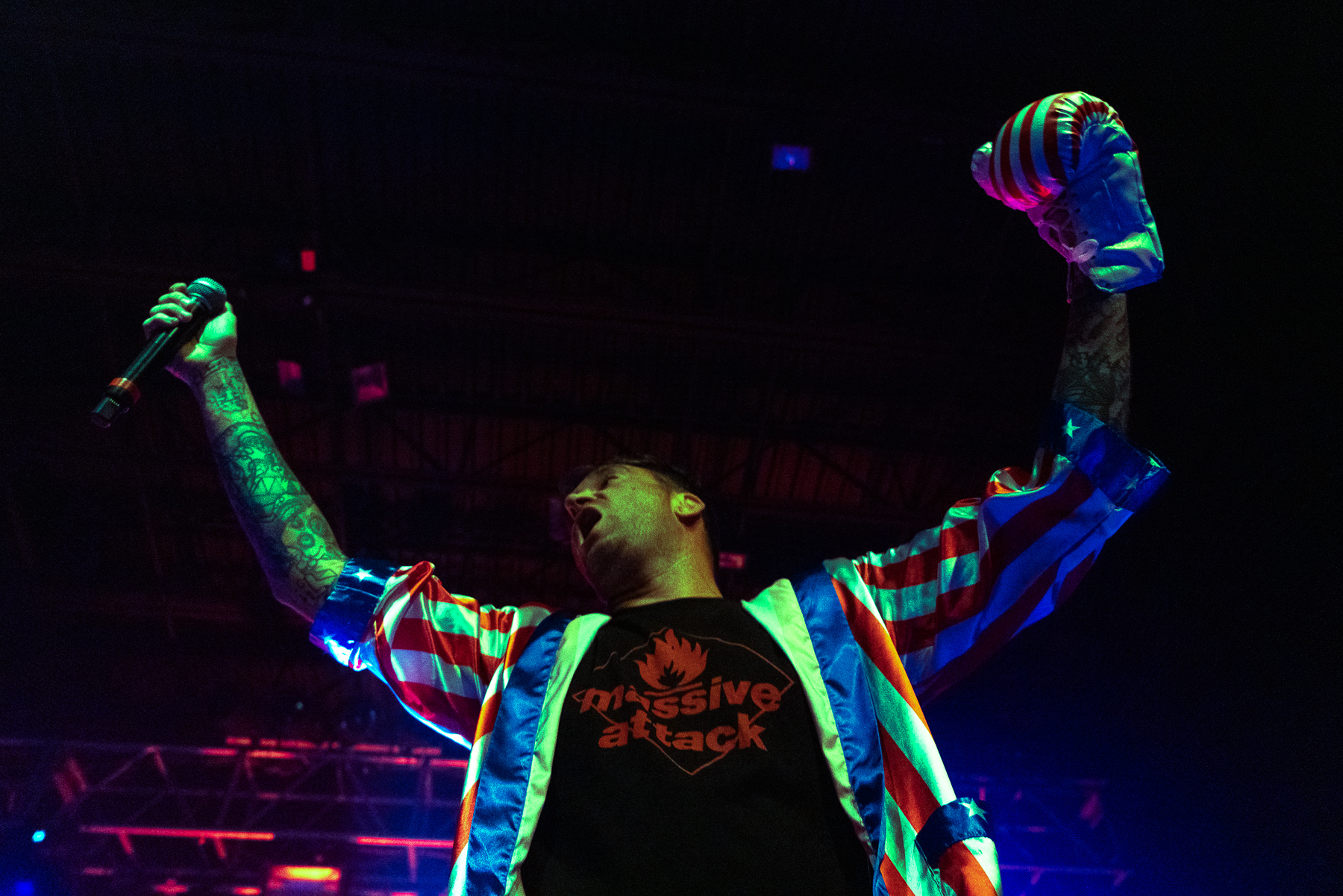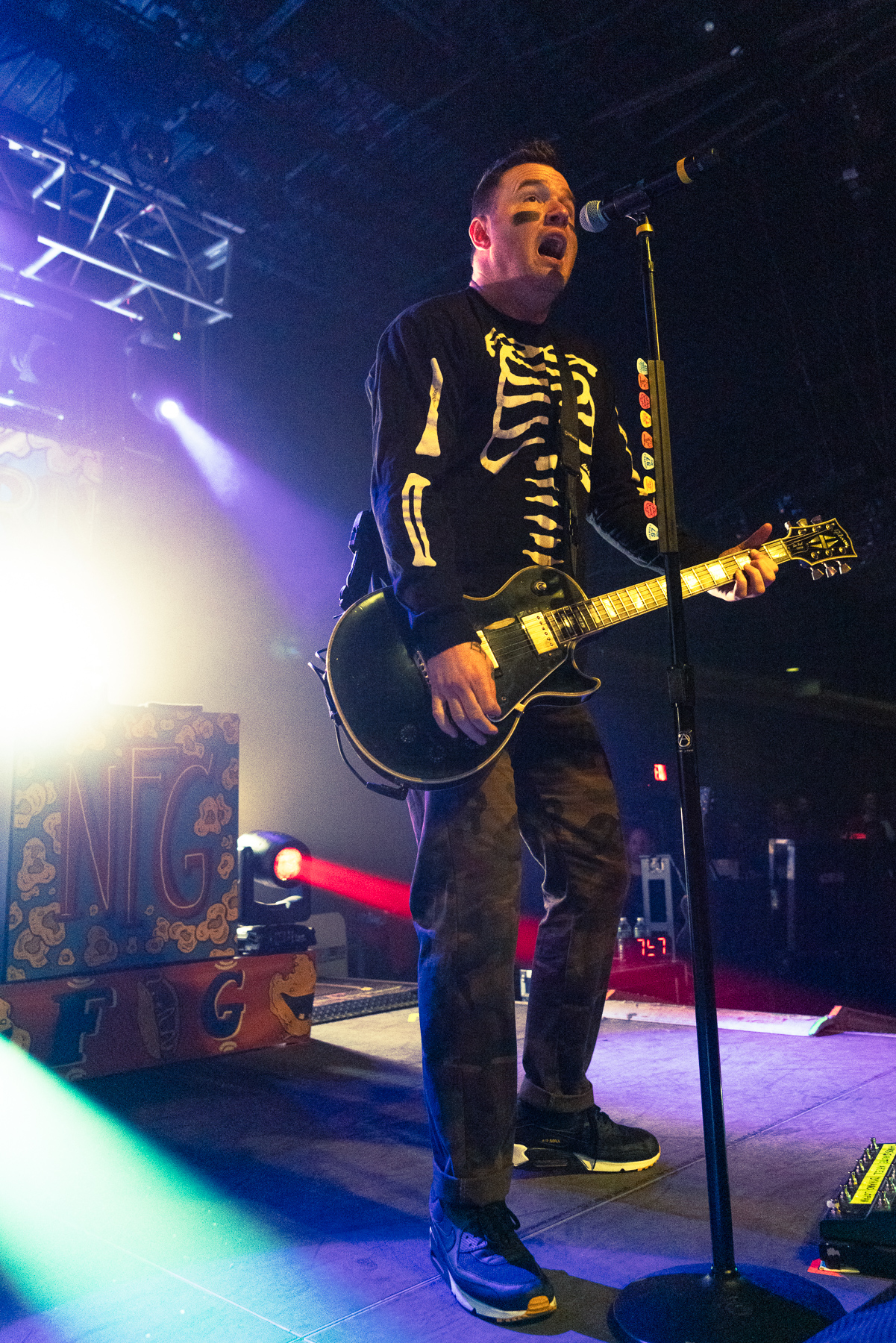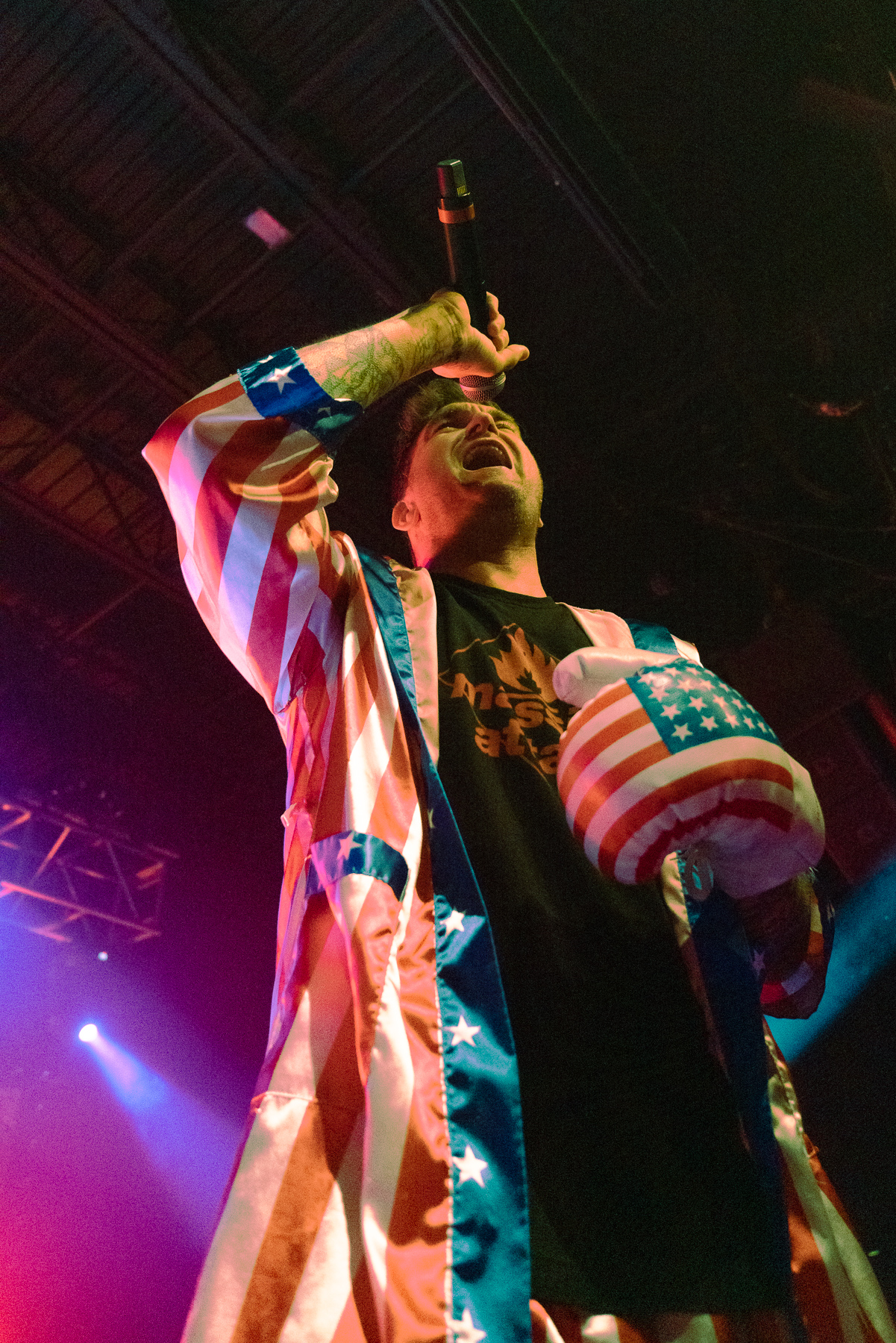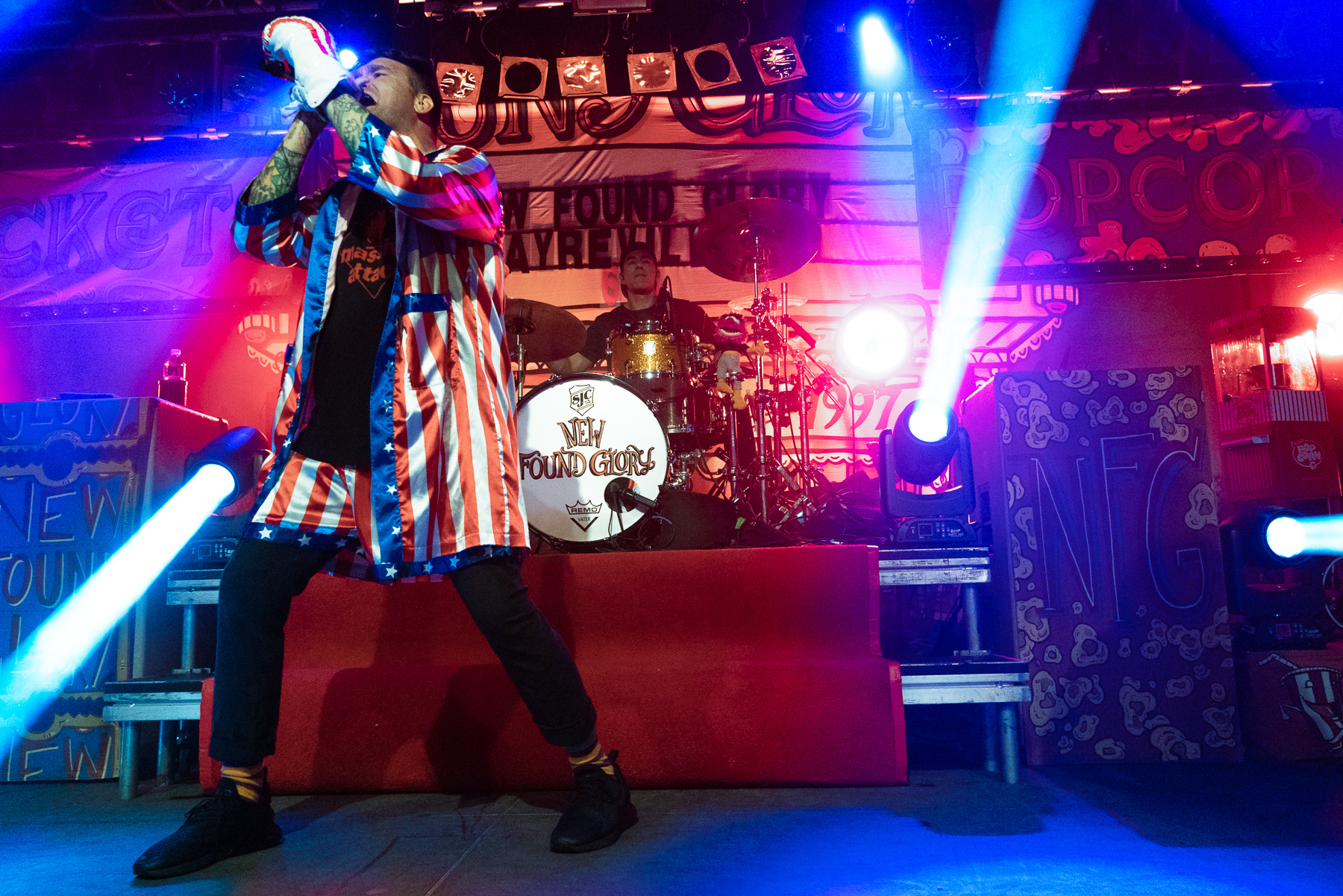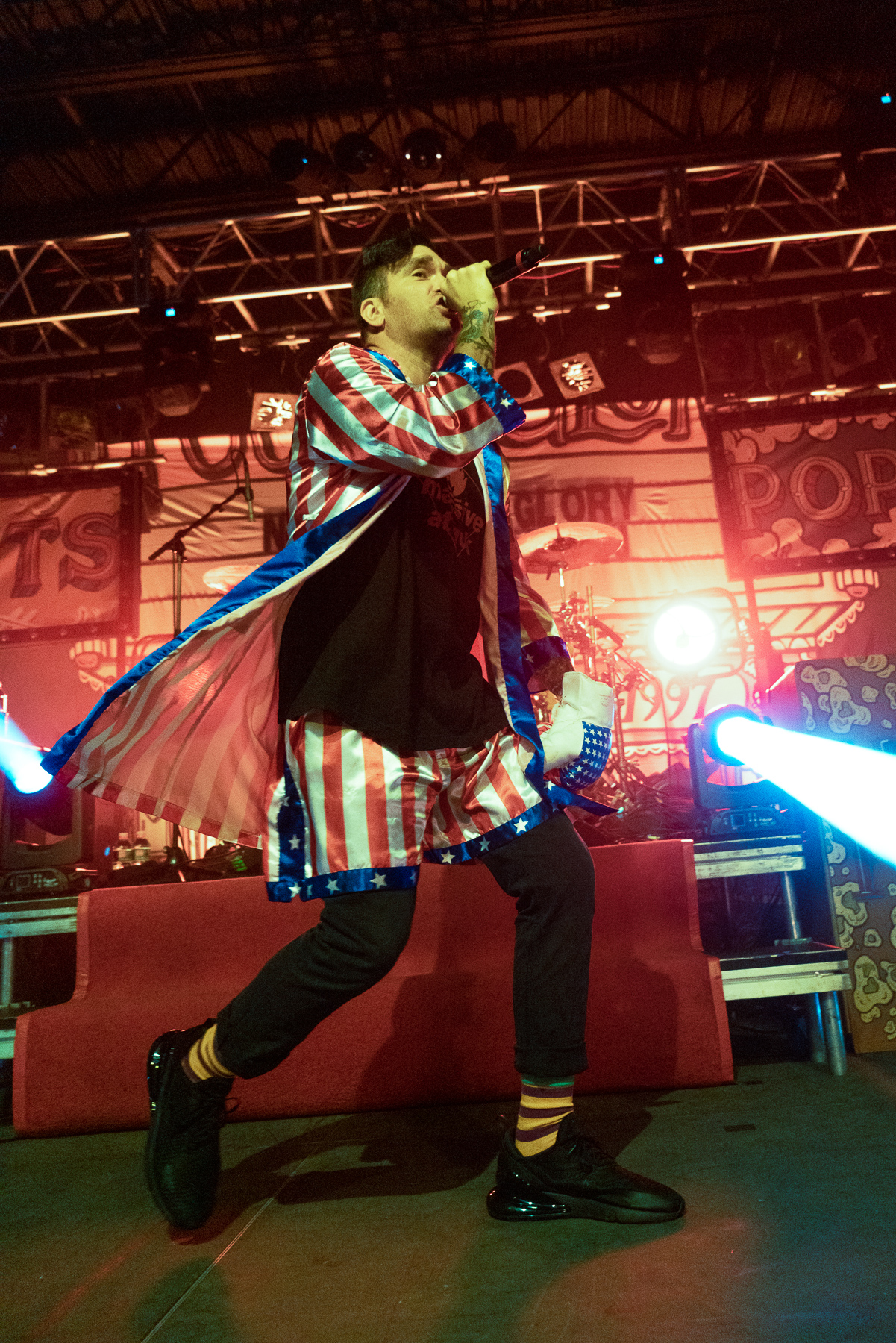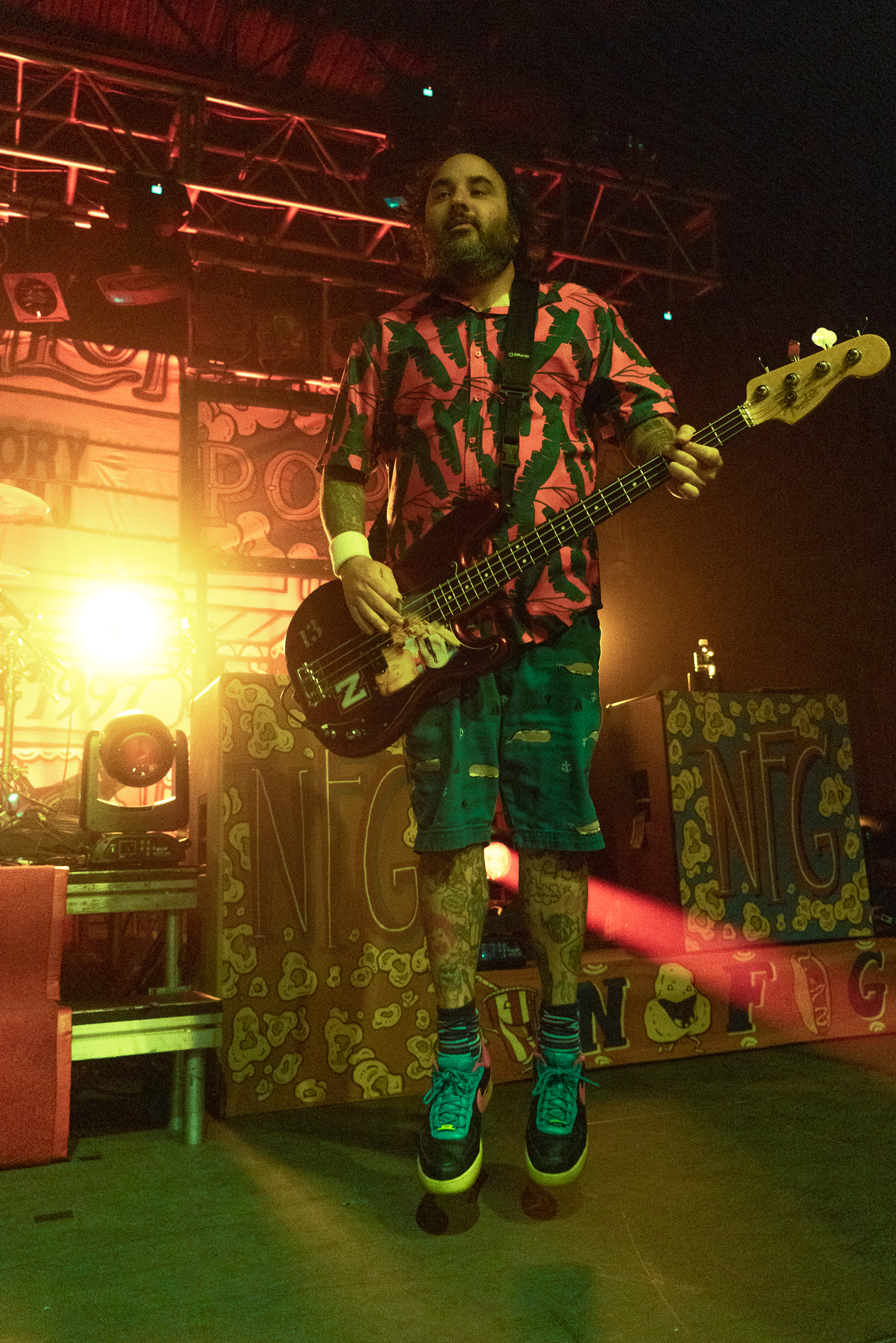 Real Friends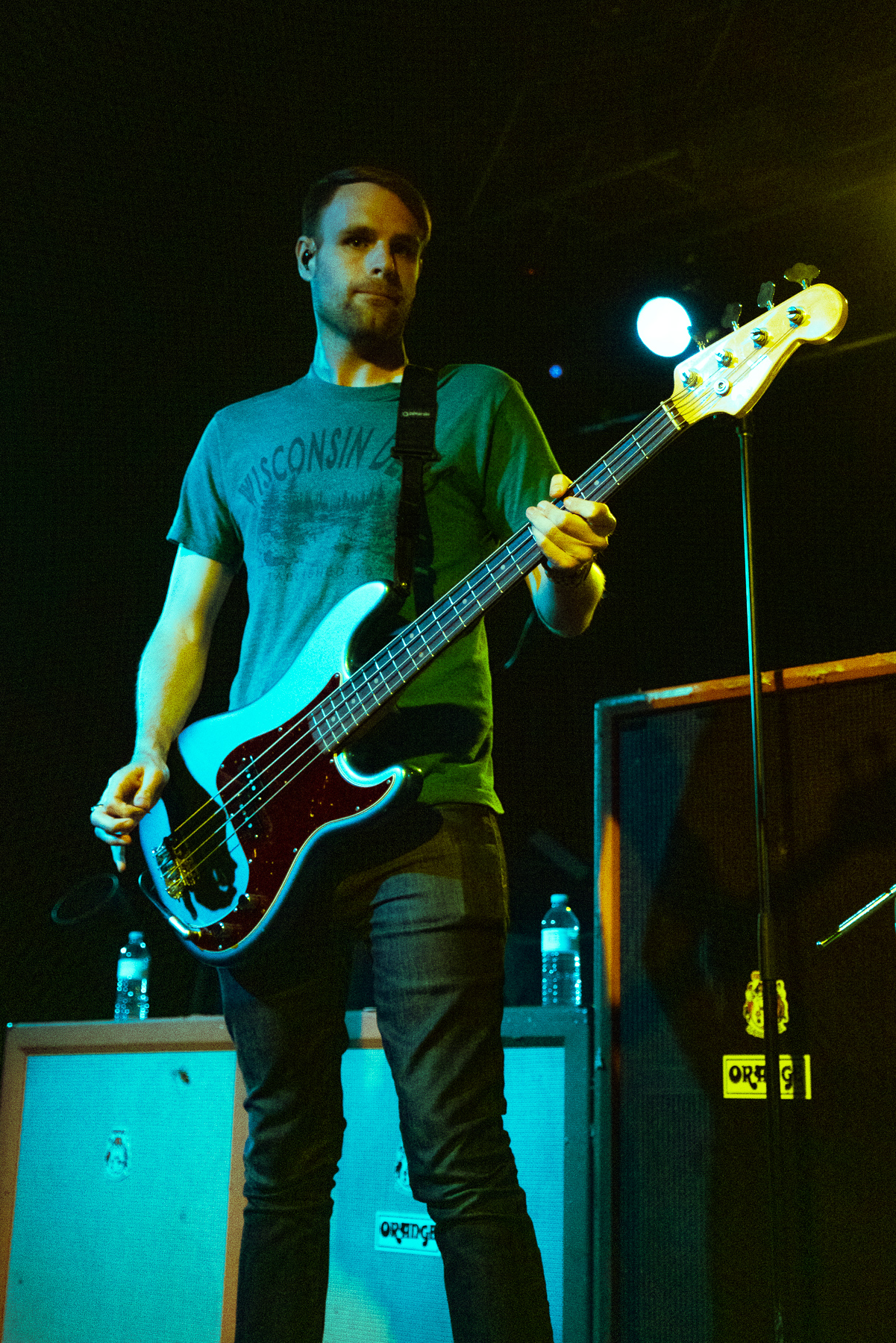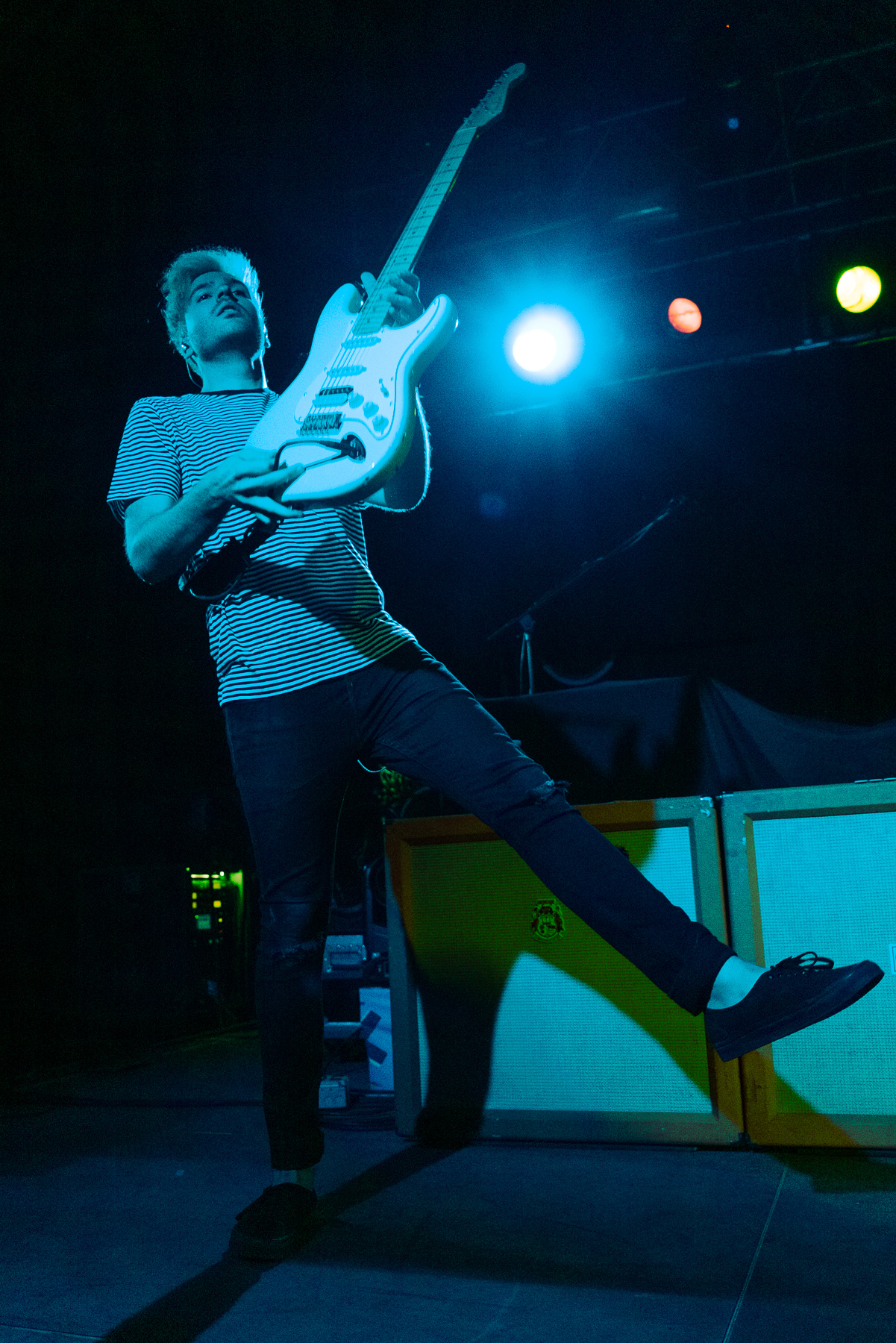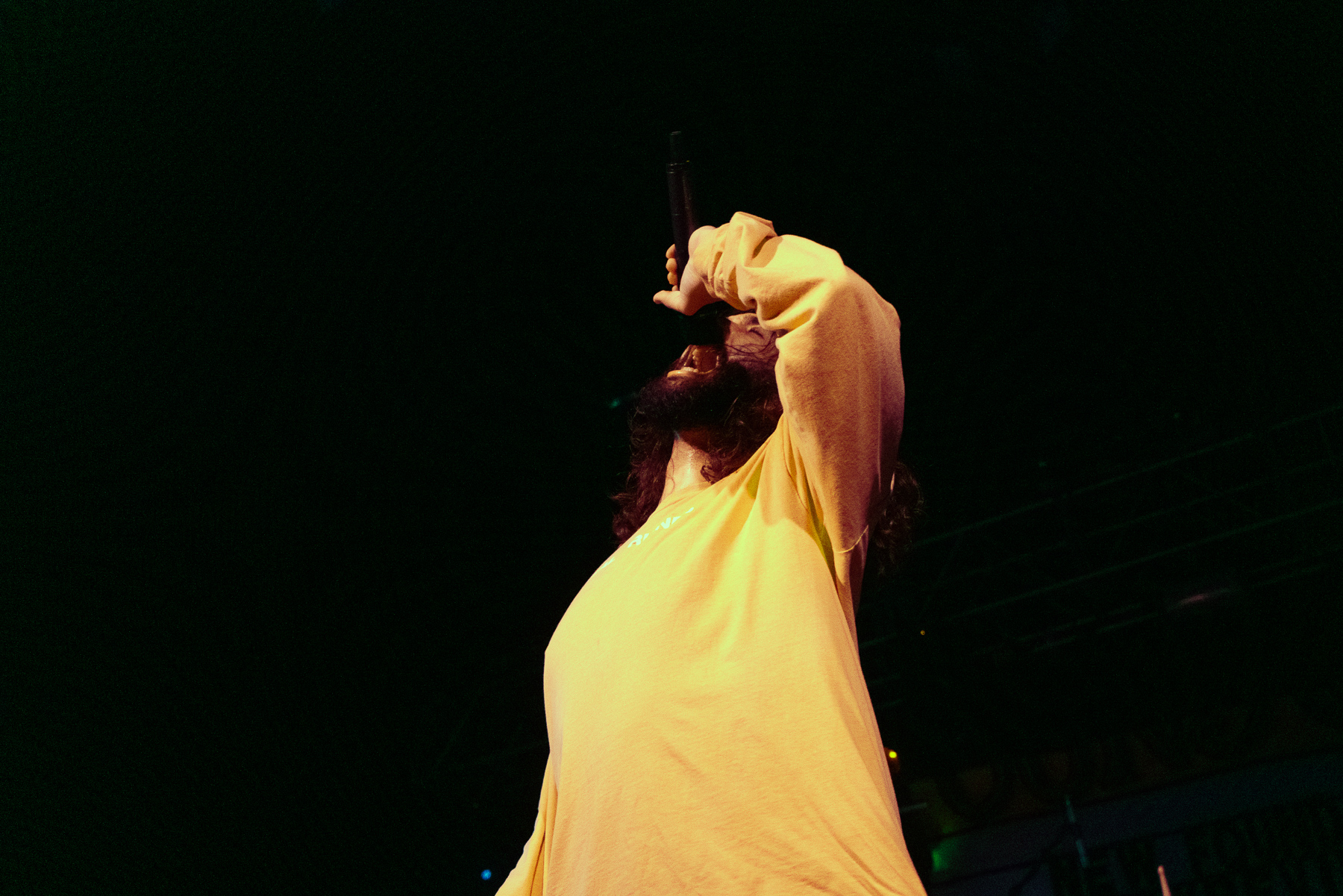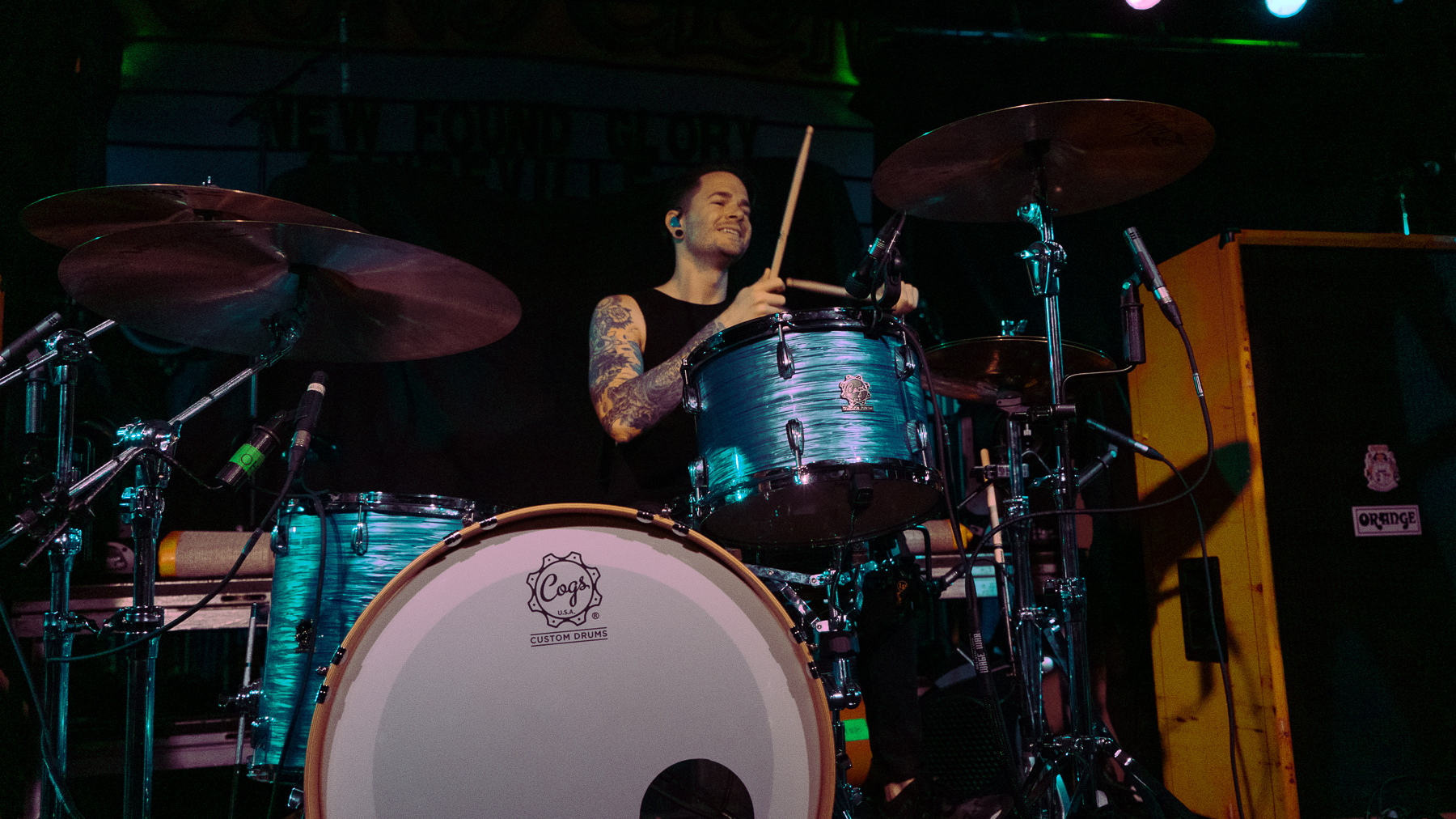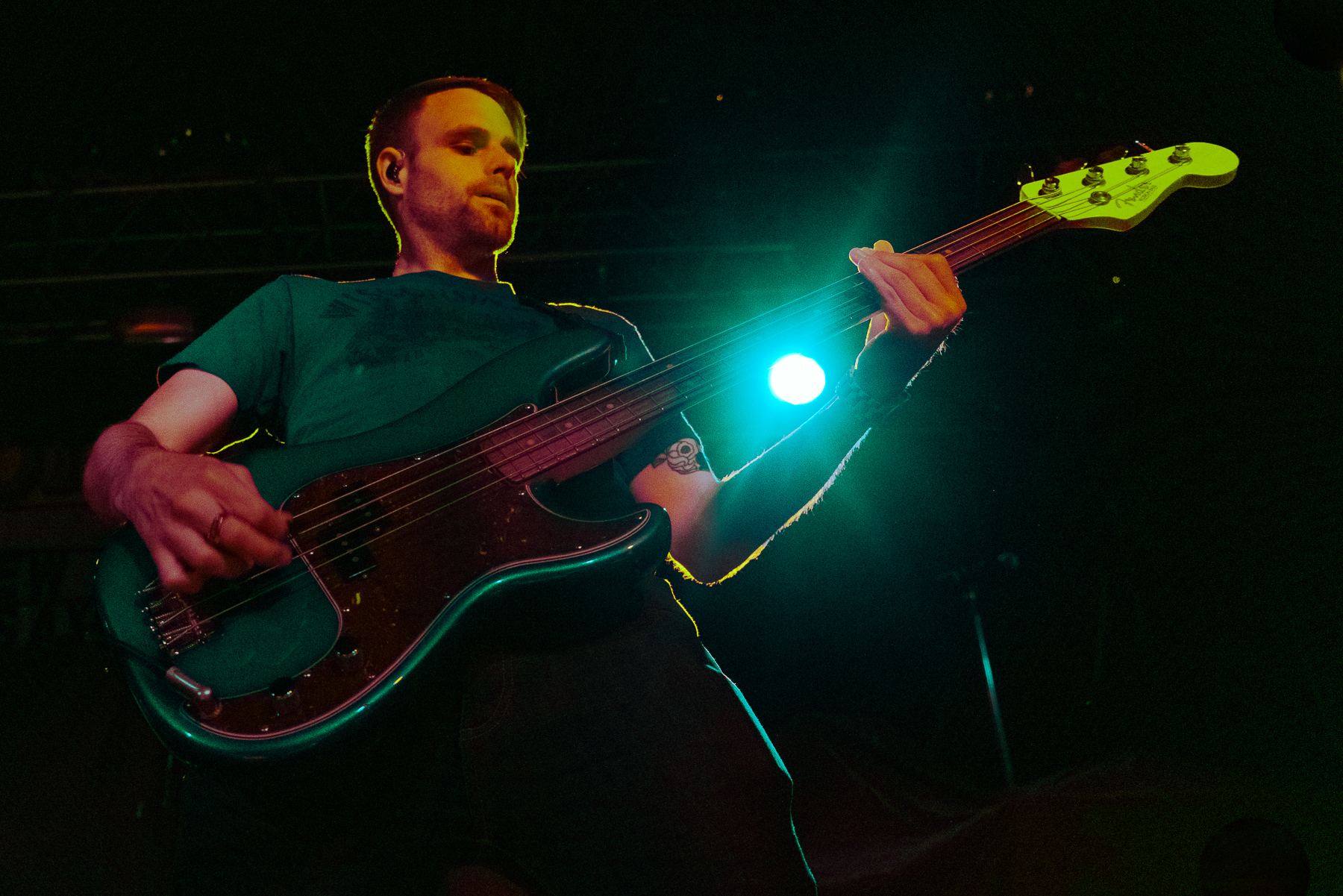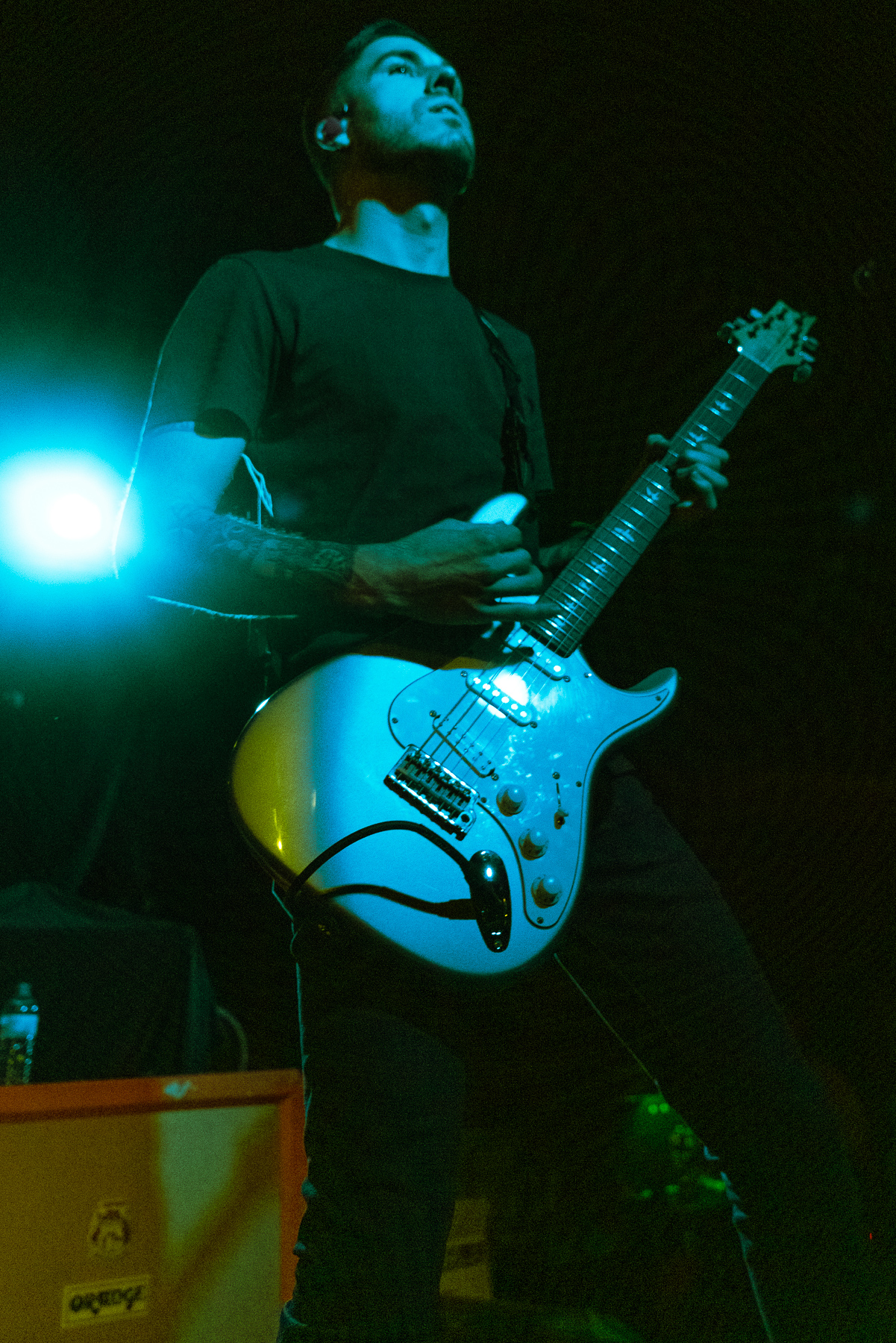 The Early November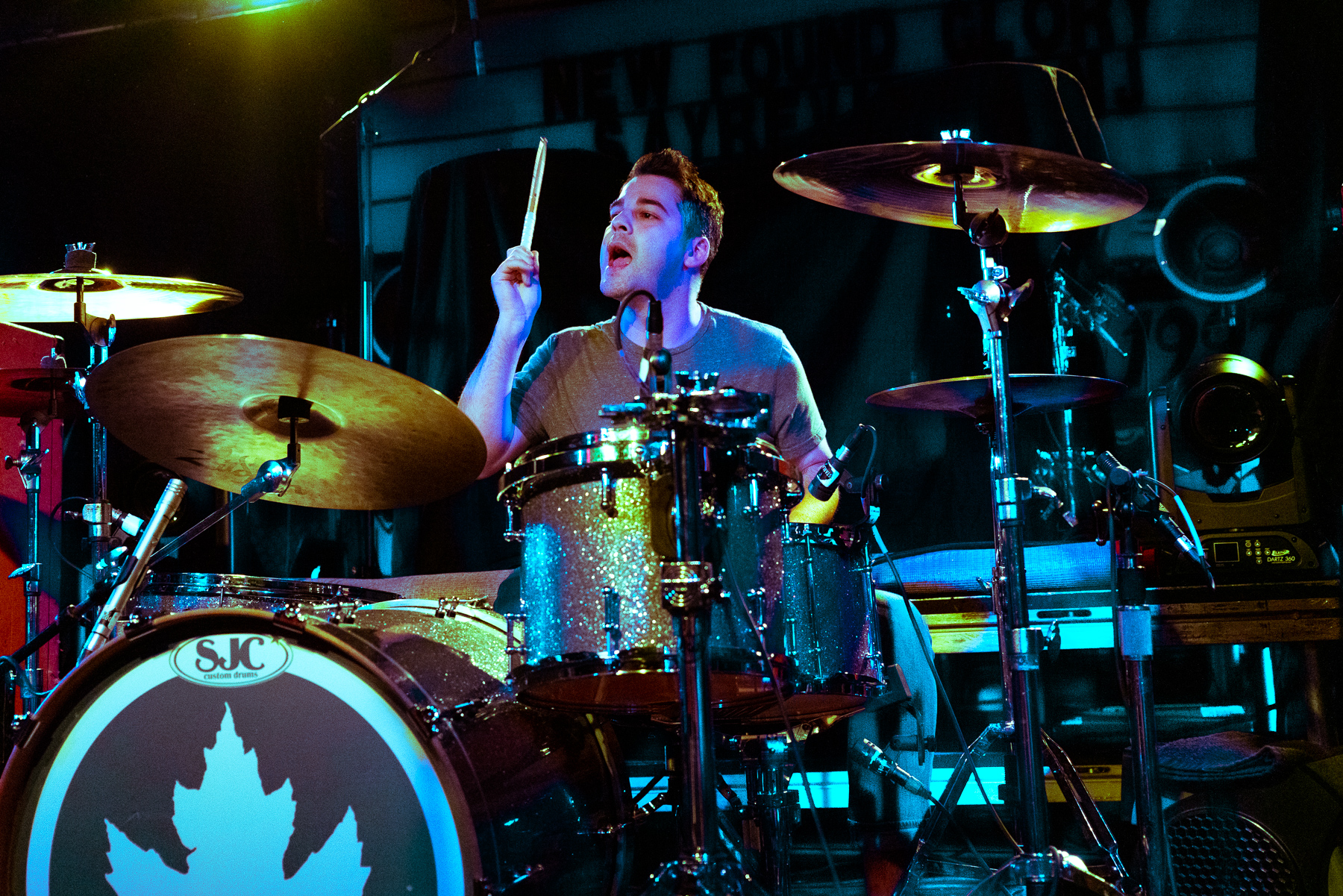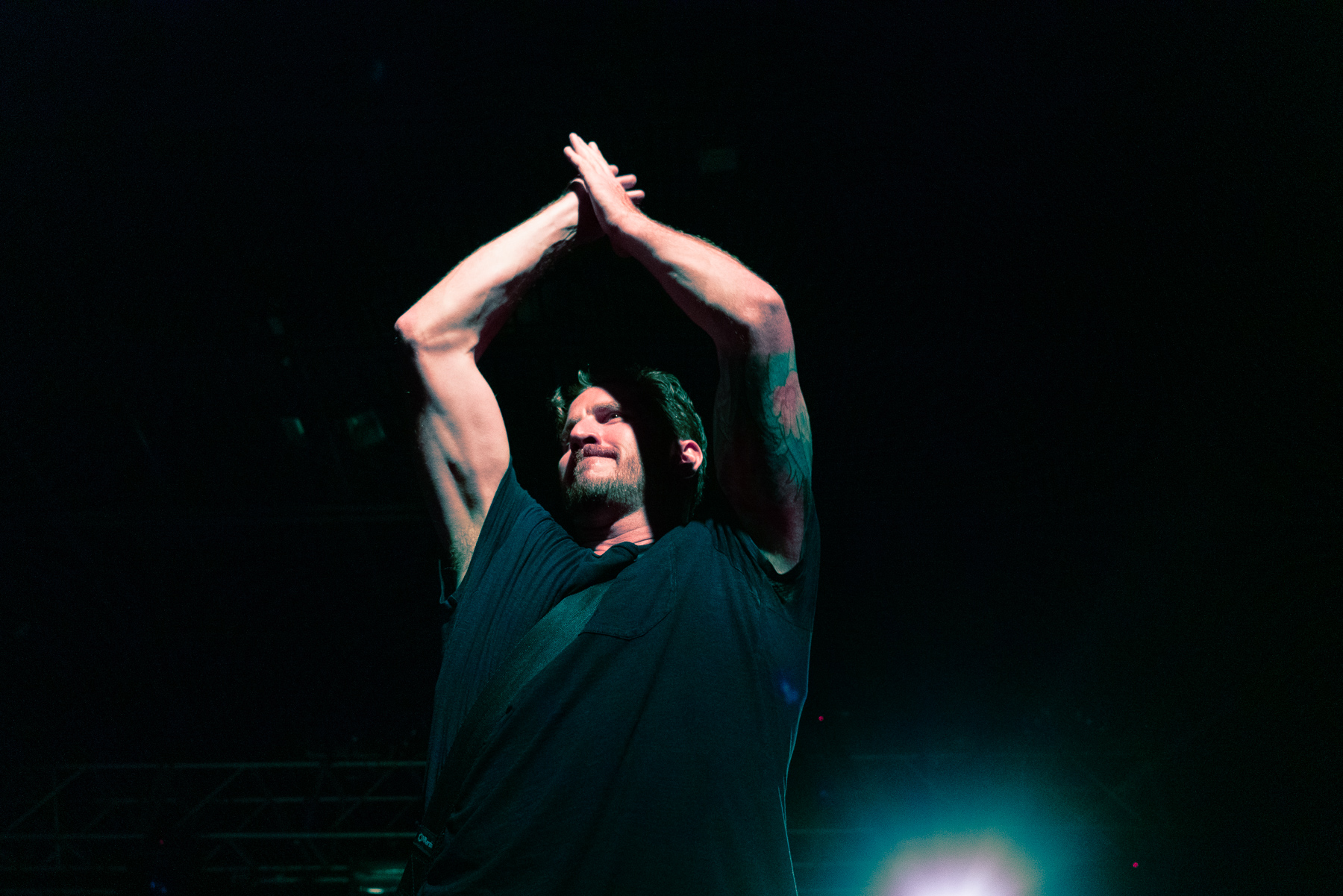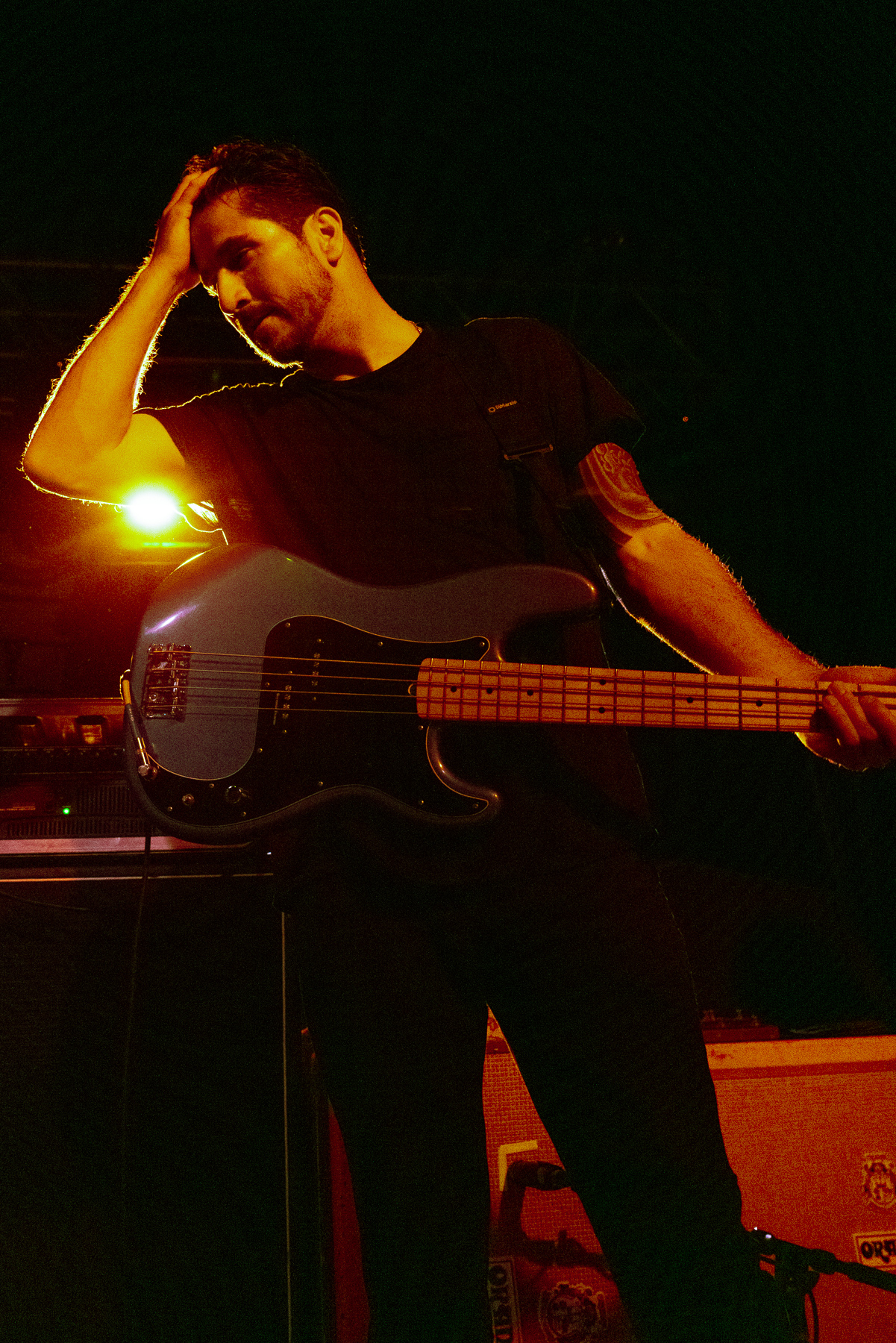 Doll Skin