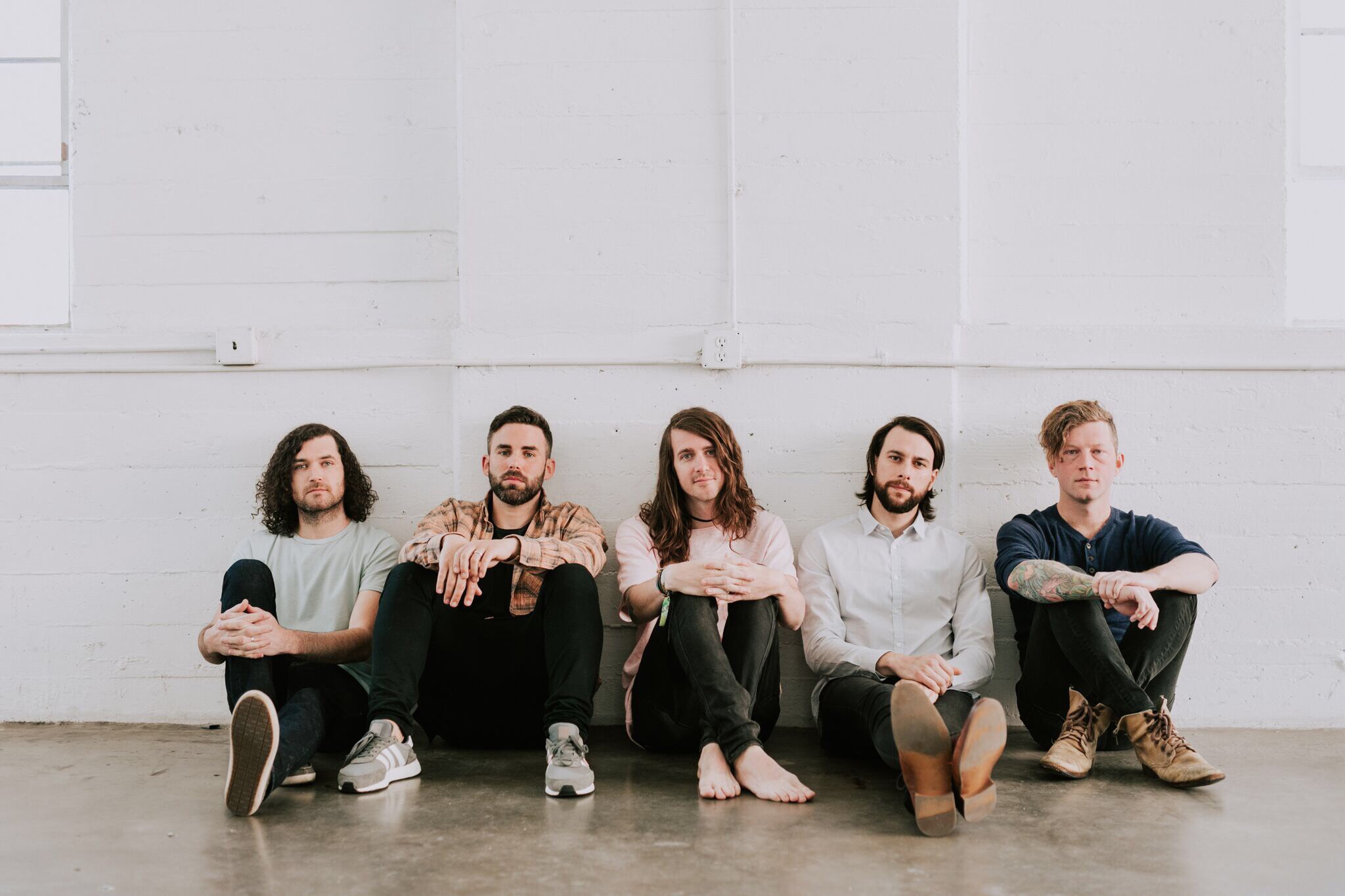 Mayday Parade's story kicks off at Warped Tour 2006, but they weren't actually playing it. They were still unsigned, a group of plucky young Tallahassee pop-punkers who decided to follow the tour around and hand-sell copies of their first EP, Tales Told By Dead Friends. It was a bold move, and it paid off— by the end of the summer they'd sold thousands of copies of their EP and scored a record deal with Fearless Records.
Now, twelve years later, the band is returning to these roots. Their sixth studio album Sunnyland drops on June 15, and the band will be promoting it by playing every show of the final Warped Tour run. It's bound to be a busy and exciting summer, so we caught up with Mayday Parade bassist Jeremy Lenzo for a sneak-peak at what's ahead.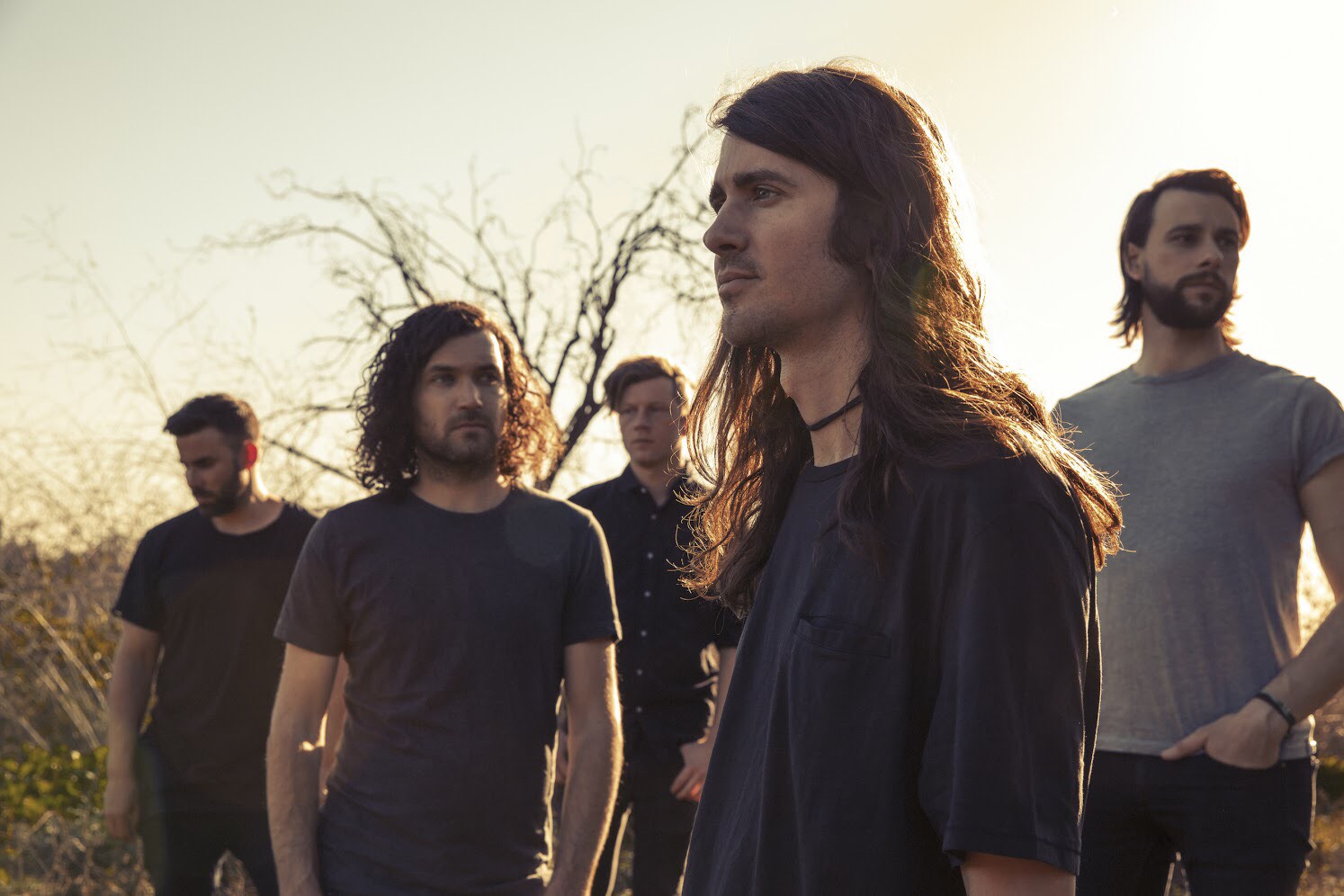 S&S: Congratulations on the new album! Over the years, you guys have explored a lot of different sounds, especially with your last album Black Lines, which went in a bit of a darker direction. What sort of sound do fans have to look forward to this time?
Jeremy: Black Lines was an album we wanted to do as a band— we were really interested in doing something more rock. But we realized the fans didn't quite like it, so [for Sunnyland] we decided to go more towards the older style. I think people will still find there are parts of it that push [towards] a new direction, but it's more like the old stuff.
S&S: I've heard that the album's title, Sunnyland, comes from an abandoned hospital in Tallahassee, the band's hometown. How did you arrive at that name, and what are you hoping it conveys?
Jeremy: Yeah, it was a hospital that used to be there. It's since been torn down.
One of the songs on the album is called "Sunnyland" because it talks about how we'd sneak into [the hospital] in high school. We'd be walking around with flashlights and having a good time, as high schoolers do.
Historically, we've been bad about having cohesive themes, but it does tie into [the rest of] the album a little bit. The album is called Sunnyland, but the imagery is darker. There's a lot of oxymoronic themes throughout the songs.
S&S: You guys have always been a band that emphasizes songwriting. How did that process go this time?
Jeremy: We probably shot ourselves in the foot a little bit. When we decide to do a new album, we all just kind of write non-stop. We had maybe 90 songs, and the label listened to about 80.
You wonder "would time have been better spent writing 20 songs and making them the best songs they can be?" But then you always think "what if the next idea is the best one?" But I think we picked the best stuff.
S&S: Is there a song you're proudest of?
Jeremy: My favorite is probably "It's Hard To Be Religious When Certain People Are Never Incinerated By Bolts Of Lightning." I think it's a very powerful song, music-wise and melody-wise. It's probably one of the songs we'll release before the album comes out.
S&S: This was also your first album with Rise Records. Did that affect the process at all?
Jeremy: If it did, it was only in good ways. The managers [at Rise] have been very accommodating in helping us put out the record we wanted.
S&S: In addition to the new album, you guys are about to play Warped Tour. Mayday Parade started out selling CDs outside Warped, and now you're headlining on the tour's final summer. How are you feeling about that?
Jeremy: It feels bittersweet, I guess is a good word for it. It's been an integral part of our band's career. We've been on it every other year since we started, and we're definitely going to miss it. But I have a feeling something will take its place in the future, even if it's not exactly the same. If they ever restart it, we'll gladly do it again.
S&S: Any favorite Warped Tour memories? As either a performer or a fan
Jeremy: I've never had a bad memory of Warped— the sun's a lot sometimes, but that's it. We've always enjoyed it.
I only went one year as a fan— I remember watching The Used and AFI. Davey [Havok, AFI's singer] leapt into the crowd, and I remember thinking it would be cool to do something like that. But I don't think our band ever would— Derek would be afraid the crowd wouldn't hold him up.
We did get kicked out once before we were signed, when we were selling CDs. We were following the show around and [the staff members] were like "you guys need to stop, you need to go home." But we worked out a deal with them, where if we would catch people who were selling wristbands to go backstage, we could continue to sell our CDs.
S&S: You were Warped Tour narcs!
Jeremy: We kind of were.
S&S: Finally, can you give us a preview of your Warped setlist?
Jeremy: You've only got about 30 minutes, so you've gotta cram in the highest energy. We probably won't do a lot of slow stuff, and nothing super long. Nothing over four minutes. We'll definitely do the hits from A Lesson In Romantics— "Jamie All Over," "Jersey," "Black Cat" maybe. And we'll do a few songs off each of the other albums, and maybe one or two off the new one. We haven't really talked about this yet— we should!