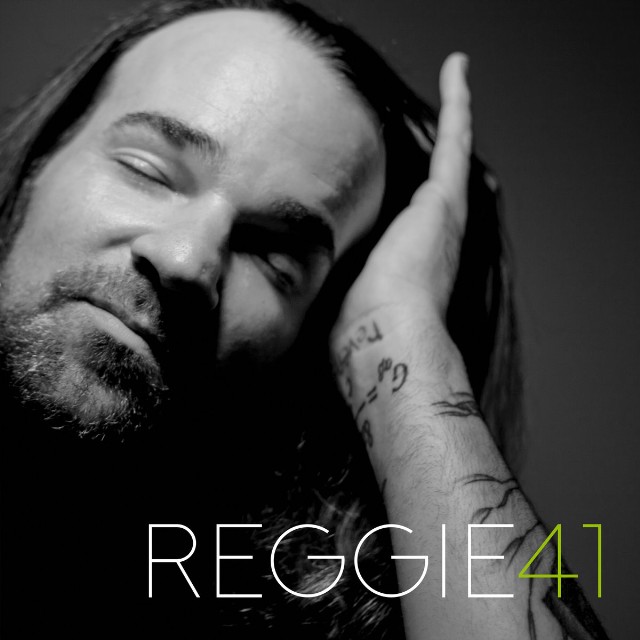 Most people know by now that Reggie and the Full Effect is the solo project of Get Up Kids keyboardist and all-round legend James Dewees. A multi-instrumentalist who currently plays not only with the 'Kids but also in the respective solo projects of two former MCR members – he tinkles the ivories for Gerard Way's touring band The Hormones' and is the other half of Frank Iero's electronic hardcore noise duo, Death Spells. There's a very good reason why he's so in with the boys from My Chem – he used to be one of them, touring as their keys player for several years until their breakup and also playing drums for another one of Iero's side projects, Leathermouth. Aside from that, Dewees has also played with New Found Glory, Coalesce, and a host of others. It's safe to say his resume is pretty damn impressive.
Under the moniker of Reggie and the Full Effect, a band that was started way back in 1998 (initially as a joke), Dewees has released an impressive total of seven full-length studio albums. It's hard to figure out how he finds the time to do this in between all his other projects, but the man is a master of multitasking and as such, we've been blessed with this vast back catalogue of songs deemed too "weird" to fit in with his other bands. 41 is the latest of these offerings and the band's first release since 2013's No Country For Old Musicians.
The record opens up with "II Sniffy Incontra," a short, amusing ditty (at only 53 seconds) which sounds like some kind of hymn you might hear sang in a Catholic church by a bunch of priests waving those smoky incense things. The album then bursts into the second track, "II Pesce Svedese," a two and a half minute pop-punk gem that gets things moving.
For the most part, the album sticks with the type of laid back post-hardcore seen on the likes of "Alone Again," "You've Got Secrets," and the stunning "And Next With Feeling," but it also dabbles with pop-punk, emo, electronica and a few other different genres. James Dewees has never been one to stick to the rules or allow himself to be categorized, which is part of his charm and part of this album's charm.
"Broke Down" briefly resurrects the church theme from the first track ("father forgive me, for I've been a sinner") then leads into one of the catchiest choruses off the album in a dreamy, introspective look at mental health issues and life's general struggles. The chord structure in the middle section is a real auditory delight, and you can definitely hear the early emo Get Up Kids vibe on this one. The same goes for "Maggie," an epic and uplifting, soaring alt-rock track in that sort of early to mid-2000s Taking Back Sunday style.
And while that's all to be expected, the listener is then gifted with "Trap(ing) Music," which is experimental, weird and noisy, yet somehow delightful and satisfying to listen to – kind of like Sonic Youth on acid. Other songs such as "Heartbreak" bring in the classic electronic elements heard on previous Reggie albums and in Dewees' other projects. It's got that slightly eerie, sinister post-punk attitude to it with its haunting repetitive synth and thumping drums – a real late 80s throwback but with a modern sheen. Fans of this kind of style will also enjoy "New Years Day," a dramatic emo ballad with hints of electronica. Although, the long-windedly titled "Channing Tatum Space Rollerblading Montage Music" is probably the best example of the electronic genre on the album – a three minute 50 second instrumental that slowly sends the listener into an almost trance-like state with its repetitive hooks and beats.
"The Horrible Year" is a pop-punk type love song that continues in the folk-punk type tradition of self-referential analysis and being unashamedly unafraid to tell one's own story. "We got to my room and I soon had to go, cause I'm out on tour and tomorrow's a show…" We may never know whether this tale is true or pure imagination and fiction on Dewees' behalf, but it's a great little number nonetheless.
Ending the record is "Off Delaware," definitely the slowest track on the album and a beautiful and emotional love song which proves to be a fitting end to this excellent collection of tracks. 41 is named after Dewees' current age, but he shows no signs of slowing down on what has been a relentlessly impressive career from start to finish, and his alter ego, "Reggie," is indeed an unstoppable force to be reckoned with.