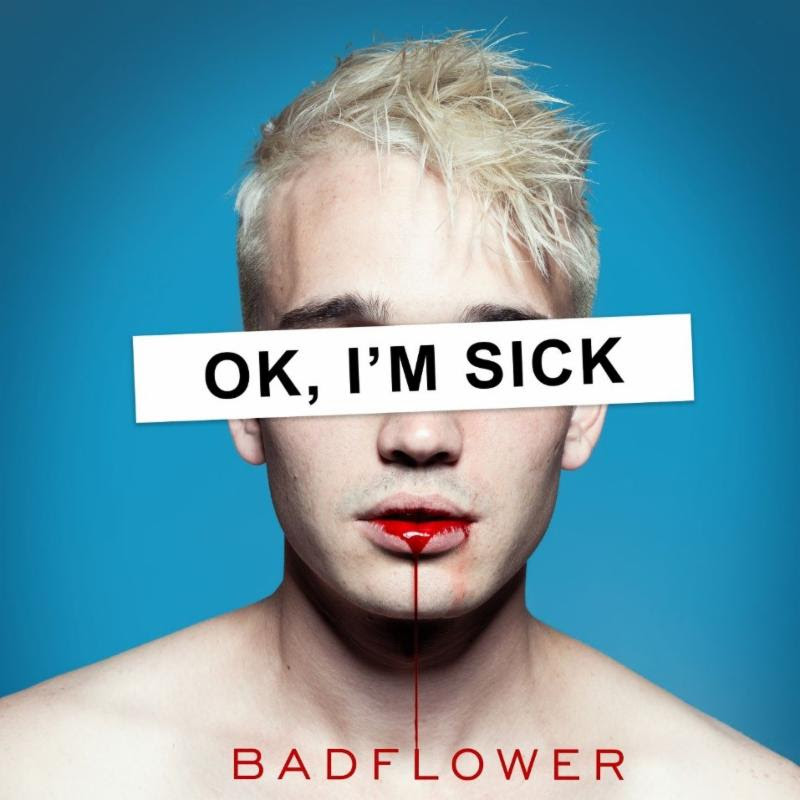 Recently, Badflower released their new album OK, I'M SICK, and it's amazing. Frontman Josh Katz hopes that their new album will make victims of abuse "feel understood." If you miss My Chemical Romance and need someone to fulfill your emo obsession, then check this band out as they do share some similarities. I've rounded up the top five songs from the new album that you must listen to!
"Promise Me"
Track 5
A tearjerker that has so much meaning flowing throughout it, this song is by far one of the best on the album – and Katz agrees. "This is probably my favorite song on the album. Not only because it's a departure from what we normally do musically and lyrically, but because it really feels like a story with a beginning, middle, and end. It describes the feeling of growing up, losing youth and losing love – which is a simple concept that scares the hell out of me," he told The Prelude Press. "Promise Me" has such expressive lyrics and smooth guitar riffs. The overall feel is nostalgic and shares the reluctance to accept loss and move on. Listeners can hear the pure emotion behind it, and if you watch the music video, you'll need tissues!
"Ghost"
Track 3
Single "Ghost" is a little heavier than Badflower's other work, but it's still so good. It's a raw and emotional song that touches on living with anxiety, but it's produced in a way that each lyric speaks to everyone. If you've suffered from anxiety and feelings of hopelessness, this song will mean a lot to you. The lyrics express pure truth about what Katz' went through and really emphasizes the feelings that many of us experience – the overwhelming feeling of despair and the torturous journey of anxiety. The band's experience is what connects them with their audience; it's a beautiful song with a meaningful story.
"x Ana x"
Track 1
"x Ana x" is different from the other tracks on the album – it's a lot more energetic and wild. The topic of this song is how it feels to be a musician relying so much on anxiety medication. The track is delivered creatively, and the instrumentals that overpower the song are high energy – which in a way represents anxiety as it can often feel like that at times. "x Ana x" is honest and once again a story that many of us can relate to.
"Heroin"
Track 8
The instrumentals in this track are insane, flowing so well with the whole song and the meaning. "Heroin" uses the drug metaphorically to depict an unhealthy yet inescapable relationship. The song explores how hard it is to be in a relationship that you don't want to be in, and it's a vicious cycle. When the verses are sung, they're a lot more mellow and indulgent. Then when the chorus kicks in, it's more powerful and loud, as the guitar and drums take over the song and create a feeling of suspense as the tune changes each time the chorus hits.
"Die"
Track 9
If you want an anti-Trump song, then look no further because "Die" serves real anti-Trump vibes like no other. The lyrics express how it feels when elections take place – like "because we want life." It's safe to say this album is full of explicit words and the expression of someone who just wants to live in peace and harmony without the population being manipulated. The vocals are a lot more screechy in this song, which make them stand out and causes the feeling of the whole song come to life. Katz expresses pure anger and hatred in an ironically catchy and upbeat track.
OK, I'M SICK is full of pure emotion and expresses itself in creative ways. It serves what it intended to and gets audiences listening and relating – that's what makes a connection like no other. If you haven't heard Badflower, you have to listen because you'll most likely fall in love within a few seconds.