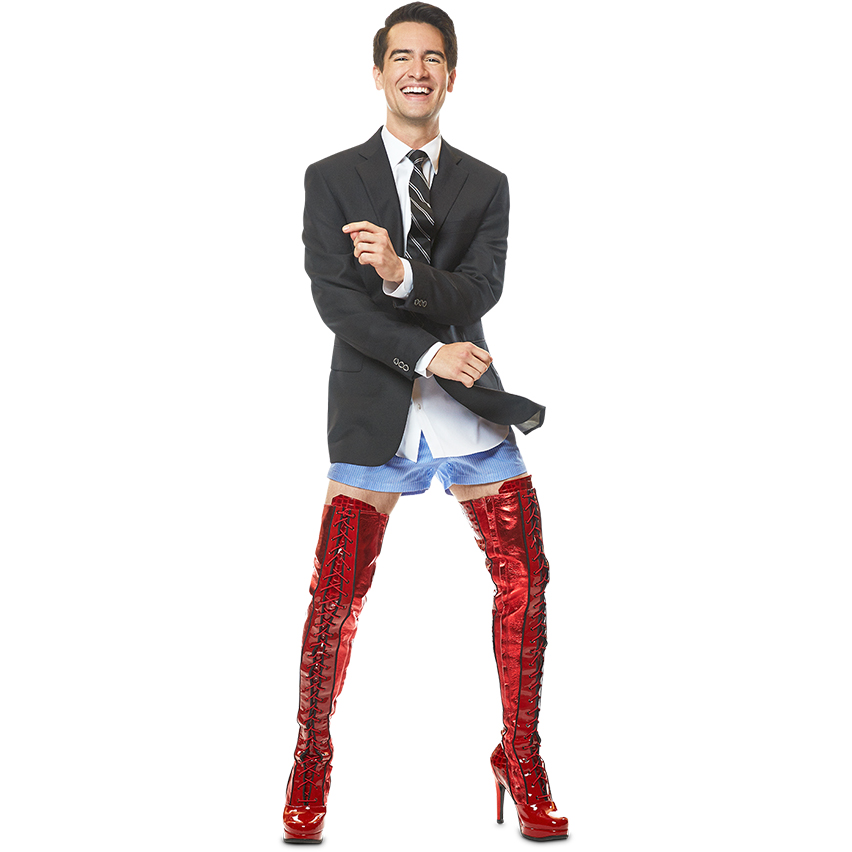 Brendon Urie is everywhere – magazine covers, national television, 10,000+ seat arenas, and even the Broadway stage.
Hilarious videos (yup, we still watch the vines), that infectious smile, and his unwavering dedication to fans make this enthusiastic frontman a long-time Stars and Scars favorite.
Being the only remaining original member of Panic! At The Disco (and lead songwriter/multi-instrumentalist), Brendon has pushed through bandmate departures and rose to even greater success than previous lineups. In fact, Panic!'s most recent Death of a Bachelor tour was the highest grossing tour based on 2017 first quarter box office revenue (nearly $17 million!), trumping other popular acts like Ed Sheeran and Bruno Mars.
And the music? Damn good and rather eclectic.
Feeling joyful and want to dance around the house in your underwear (not that I've ever done that to Panic!)? Play scene classics from A Fever You Can't Sweat Out or later tracks like "Ready to Go (Get Me Out of My Mind)" from Vices & Virtues and my personal favorite Panic! song, "Collar Full," from Too Weird to Live, Too Rare to Die! Need to chill out? Pretty. Odd. is sure to do the trick with its calming melodies and psychedelic overtones. Having a kick ass day? Turn up the crazy and blast "Victorious" from the Grammy-nominated, platinum-selling Death of a Bachelor.
Panic! At The Disco's fiercely loyal fanbase cite the band's music as helping them escape dark times and feel adopted into a special community. Brendon Urie intentionally stands for inclusiveness, celebrating differences and the marginalized through songs like "Girls/Girls/Boys," an LGBT anthem of sorts.
Not to mention Brendon's voice is truly one of the best in the business, currently heralded on Broadway as he stars as Charlie Price in Kinky Boots. Having fearlessly tackled crooning tunes from powerhouses like Frank Sinatra and Freddie Mercury, Urie's four-octave tenor vocal range is breathtaking.
Brendon has alluded to writing material for a new album set to be recorded back home in LA after his Kinky Boots run wraps on August 6. And to that, we say "Hallelujah"! Keep it up, B.
(And do an interview with us sometime, yes? I'll be at Kinky Boots on July 12 – just sayin.)