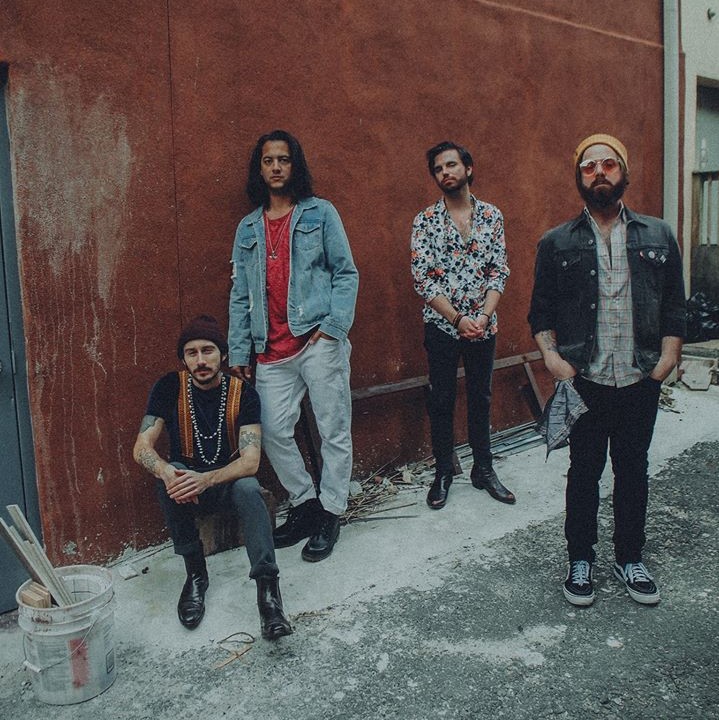 Nothing quite fits Valentine's Day like an old-fashioned ode to heartbreak. Asbury Park indie-pop band Levy & The Oaks have recently added their name to the conversation with their latest single "Fooling Around." The song is an infectious and deceptively sweet-sounding number that showcases Levy Okun's sincere yet candid songwriting alongside the trio's lush harmonies and sophisticated arrangements.
Thematically and musically, "Fooling Around" is one of their most emotionally direct productions thus far, and credit to Levy Okun as a performer for the vulnerability and honesty he imbues here along with the intelligent and organic lyrics that the band have become known for. In terms of chemistry and style, the members of Levy & The Oaks continue to showcase their seamless interplay with one another, and their diverse influences are strongly indicated here with the track incorporating elements of folk, modern indie, and a touch of their punk and alternative-rock roots as well.
The single overall serves as another well-rounded and satisfying addition to their catalog while highlighting their growing progression as performers and songwriters. Be on the lookout as they plan the release of their live album sometime this year, and check out their previous single "You'll Fly" on the Telegraph Hill Records Compilation Vol. 2 out now on all streaming platforms now!
Levy And The Oaks – Fooling Around (Demo)

Who are you fooling around with darling?Is it springtime somewhere in your dreams?With him, spinning, you're both winning.Who are you fooling around with darling?Explain to me the hypocrisy.Who are you fooling around with darling?All I know is, it's not me.Who are you fooling around with darling?It's Valentine's Day somewhere in your sheets.With him, spinning, you're both winning.Who are you fooling around with darling?It's an eye for an eye kind of world.Do you miss me in spite of that?Lyrics by Levy Okunhttps://youtu.be/3vl5dNFqjv4

Posted by Levy & The Oaks on Thursday, February 6, 2020