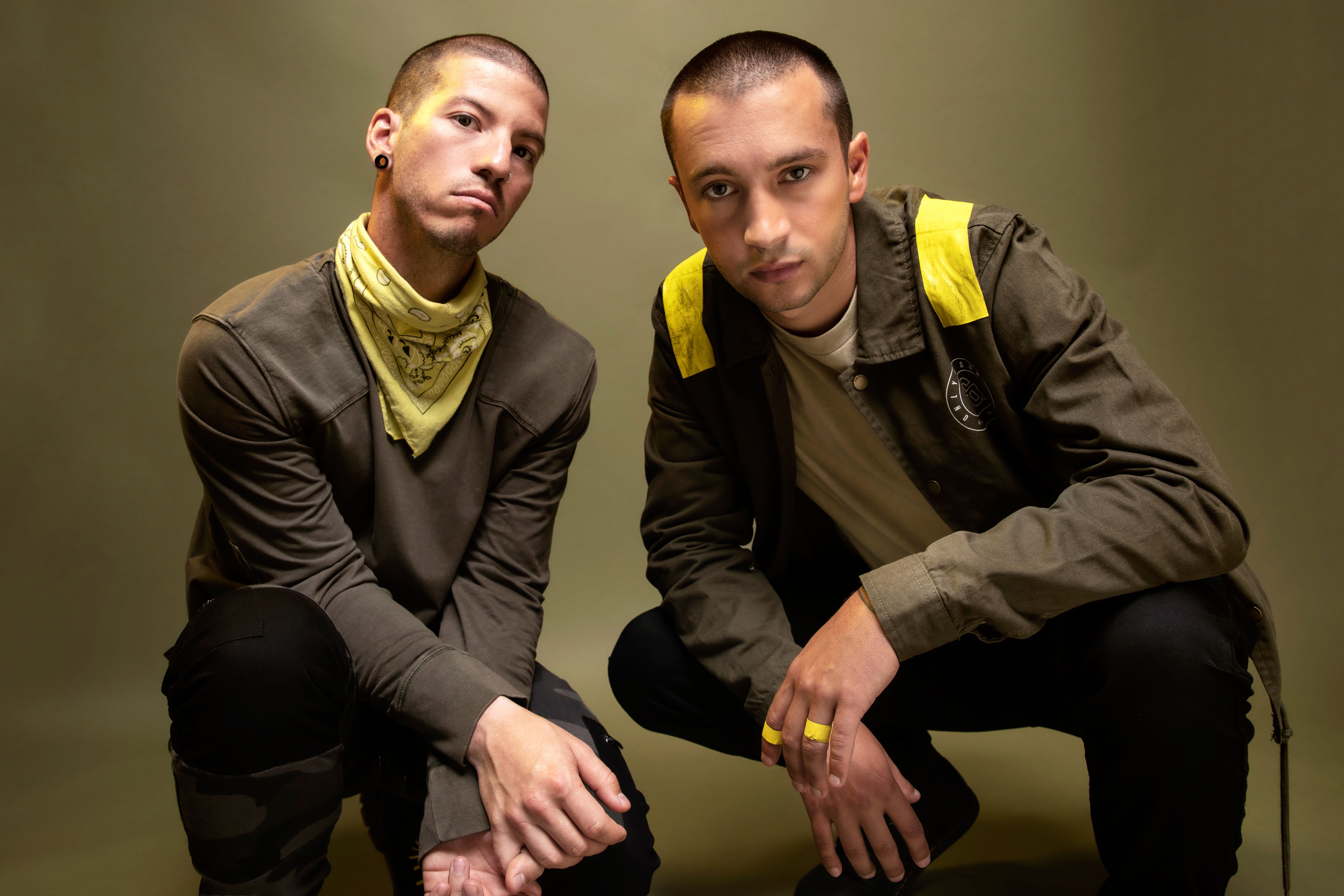 My Mom Reviews Twenty One Pilots
Twenty One Pilots has been my favorite band for a few years now. After every concert, I would pretty much collapse, recounting the experience to my mom who happily listened to her eager daughter's gibberish. During the Blurryface era, I showed my mom a few concert clips from YouTube, and she was immediately hooked. So when Trench was released late last year, I asked my mom if she would want to go see them in concert with me. She excitedly agreed, and I bought tickets as quickly as possible. Having seen Tyler and Josh on the first leg of the "Bandito Tour," I kept my mouth shut about any of the cool things they did on stage. Instead, I warned my mom, "You're not ready." On June 4, she witnessed Twenty One Pilots live at the Barclays Center. Dying to know her exact thoughts on the experience, I let my mom do (most) of the talking this time.
What did you expect going into this concert? Did Tyler and Josh shatter these expectations?
There were no expectations. I wanted to be open to the complete experience, whatever that would be. The only thing concrete were the songs that I knew and liked very much. The last time I was at a concert, I was in my twenties, and now I'm in my fifties. I was excited because it seemed like a whole new world to me. My daughter chose wisely; if you're going to give someone a reboot, this is the band to do it with. The details turned out to be what caught my attention. The sound was done so well, loud enough to absorb you into the experience but not so loud that when you left, you couldn't hear into the next day. Live music is usually better than the recorded version, minus the artist's vocals. However, the clarity of Tyler's voice was just amazing. I believe that was the first comment I made to Elyse. It was remarkable. There is so much more, but clearly, I was already impressed and looking forward to every last note.
What was your favorite song or moment in the show?
I have been thinking about this for a long time and for me, there wasn't one defining moment. It was a journey. They would raise me up, bring me back down, and then twist me around all before you knew it. I think it was by design and very well done. I know that sounds too general to satisfy the true mega fan, so I thought it was crazy yet amazing when the crowd held them up as they simultaneously beat the drums and confetti shot out at the end of the show.
Was there any song or moment in particular you could have lived without?
No, I liked the journey I was on, but interestingly, some moments gave me a visceral feeling I did not like or expect. It had to do with the masks they wore. I don't know the symbolism, but when paired with the music it kind, of frightened me. (The black ski mask and the one that looked like a World War III gas mask in particular.) I was surprised at how they went into some core buried feelings and expressed them in such a real emotional response.
What do you think about members of The Clique who dress up in costume for the show?
I always think that's cool. If you're going to have an experience, invest yourself 100%.
Were there any specific visual effects you appreciated?
They did a wonderful job here also giving a complete experience. The flaming car, graphics on the screens, and the morphing lighted sculpture all enhanced the songs they were playing. The consistency to detail of immersing you into this show mentally, physically, visually and last but not least, auditorily went above and beyond.
Do you think Tyler and Josh deserve the hype they get from the press?
If the hype is that they are a complete, all around unique talent then yes.
Did the concert inspire you to learn more of Twenty One Pilots' songs?
Absolutely. That is the one regret I have. I wish I knew all the lyrics to all the songs going into the show. It would have definitely enhanced my experience which was great already.
If you had to describe the concert in three words what would they be?
Wow, hope, and worthy.
Would you recommend a Twenty One Pilots show to others?
I have already!  All my work family couldn't wait to hear about it, and I told them whatever we paid was worth it and maybe not enough.
Anything else you want to add about the experience?
I really respected the fact that these boys cared so much about giving you the most complete entertaining experience. The fact they wanted to include their fans in the show was wonderful. It was all about the here and now with all of us living this experience together. They wanted to convey that they appreciated you for loving their music and supporting it by coming to the show. I know that there is a disconnect between generations, but I could not have felt more welcome and included at this concert. It made me feel like I was twenty something again, at least for a couple of hours. This also needs to be said; I never had any particular feelings for drummers. They were set up high, in the back of the band, and were somewhat unsung heroes. However, crazy Josh Dun completely mesmerized me. My ears and eyes kept coming back to watch him, as I say he masterfully beat the heck out of those drums. Really something to see.