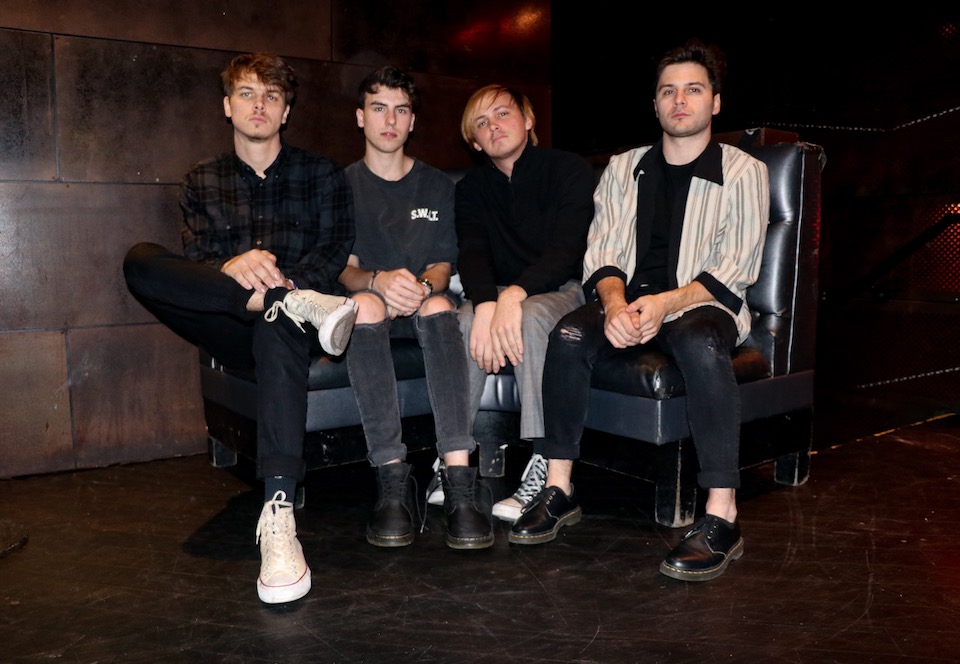 The Stolen
November 28, 2018
Highline Ballroom
New York City, NY
Show review and photos by Jamary Bobe
I met up once again with alternative rock band from Old Bridge, New Jersey, The Stolen. The guys – Dom Cuce, Kevin Smart, Mike Chiarappa and Rob Chiarappa – were all so welcoming and sweet when we met up for our second photoshoot this year! I had quite some fun with this shoot; the guys were all so supportive with my ideas and trusting with my creative process. Hope you like the results! 
The band was one of the opening acts for Jake Miller's show at Highline Ballroom in New York. This show was a big one as it was Miller's birthday celebration. The Stolen kicked things into high gear as soon as they hit the stage. The band is super unique in pretty much everything they do, specifically their sound. They are so edgy and fresh. The Stolen give off an 80's pop vibe, and it's so exhilarating. Their music is something that everyone needs to hear. The Stolen's lyrics are empowering, speaking about about real life issues and deep sincere emotions. They are so different – not like your typical band – and that's beautiful. The guys give so much, and you can transparently see their passion on stage. The Stolen sang a handful of songs, including "Change the Record," "White Dress," and one of my personal favorites, "Rooftop." The crowd was totally into them, and anyone who didn't know who they were before their set sure do now!