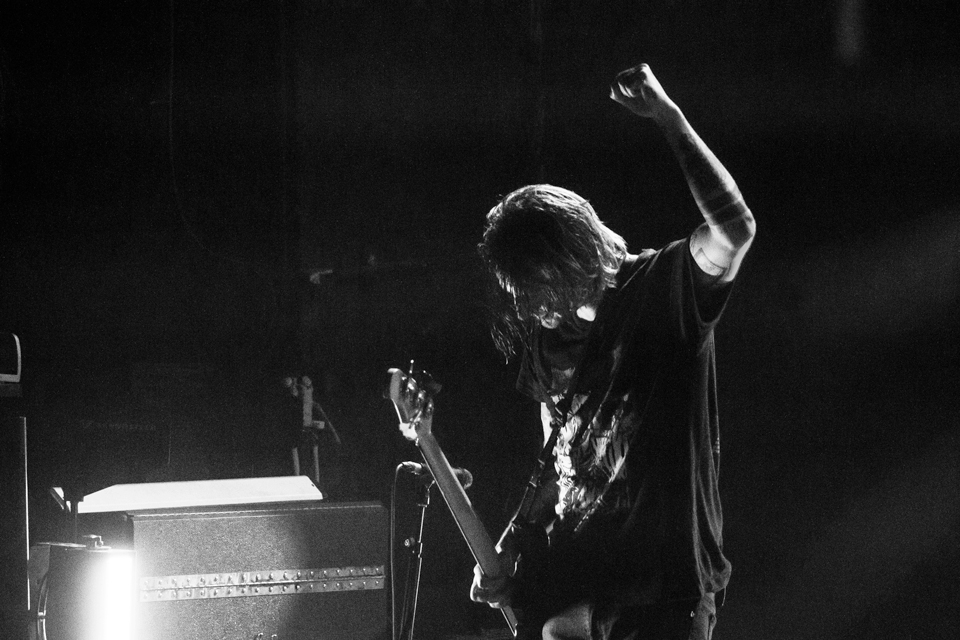 We Came As Romans
Crown the Empire
Erra
SHVPES
April 16, 2019
Gramercy Theatre
New York City, NY
Show review and photos by Blair Levinger
The fan in the front row held a sign that read "Kyle Forever."
On August 25, 2018, We Came As Romans vocalist Kyle Pavone was found unconscious in his Michigan home after an accidental drug overdose. He died later that day at a nearby hospital. He was 28.
I had photographed Pavone and We Came As Romans just months before—at their April 4, 2018 show at New York City's Gramercy Theatre, my first concert for Stars and Scars. Pavone spent a portion of the set improvising on a turntable, and I remember noticing his vibrant stage presence and how joyful he seemed. I described him as "beaming," with "all grins and jives."
Pavone's death was a shock and a tragedy, and it would have been understandable had We Came As Romans wanted to take some time off in the aftermath. But they didn't. Instead, the Michigan metalcore band picked themselves right back up and went back on the road. They spent the fall on tour supporting Bullet For My Valentine and are currently on a co-headliner with Crown The Empire. On April 16, 2019, the band returned to Gramercy Theatre — one year later, almost to the day.
I spoke to the fan in the front row who had also been at last year's Gramercy Theatre show. She was sad, but she was hopeful too. "He's with us tonight," she told me. "I can feel him. We literally feel his spirit."
The night's line-up was stacked front to back. The show began with a set from SHVPES, an up-and-coming post-hardcore band from Birmingham, England. Fronted by Griffin Dickinson — son of Iron Maiden vocalist Bruce Dickinson — the band displayed boisterous energy with music that incorporated aspects of nu-metal and rap for a strong Linkin Park vibe. They're definitely a band with big things on the horizon. Up next was veteran metalcore act Erra, who ripped into a hard, heavy set and inspired the rowdiest mosh-pit of the night.
We Came As Romans played third. Their set lasted just under an hour and featured songs that spanned from their early work all the way to 2017's Cold Like War. The set hit hard — both because of the band's excellent musicianship and because of their emotional message. In a poignant speech, frontman Dave Stephens echoed the sentiments of the front-row fan.
"Not a day has gone by in the last seven months that I haven't thought about Kyle," he told the crowd. "This band has become a place… for us to celebrate his life. He loved this band, he loved these songs, he loved the fans more than anything. So much so that [when] we come up here every night, we believe his spirit's in this music. His spirit's in these words. And that when you bring this many people in a room that know his songs, have his songs in their hearts and minds — his soul is alive and well." One year later, the band is doing Pavone proud.
Finally, Dallas metalcore four-piece Crown The Empire closed out the night with a rambunctious turn on the stage. Displaying wild energy through hit songs like "Johnny Ringo" and "Hologram," the band's hour-long set was a massive crowd-pleaser. Frontman Andy Leo's slick, smirking performance was one of the night's biggest highlights — with a broken finger and an arsenal of snarky jokes, he led the act like a devilish circus ringmaster. There was some sentimentality here — Leo leading the crowd through a sing-a-long during an acoustic rendition of "Millenia" was the set's most evocative moment — but mostly there was rampaging fun from a band who commands attention with every note.
And the audience couldn't get enough. Even after Leo closed the show with some half-teasing words of wisdom — "get home safe, call your moms, smoke weed everyday" — the audience was still roaring to go, cheering for encores until the venue started playing "Closing Time" to kick them out. Last year, I wrote about a crowd who "knew how to keep the party going." This year, they were still raging on.
Crown the Empire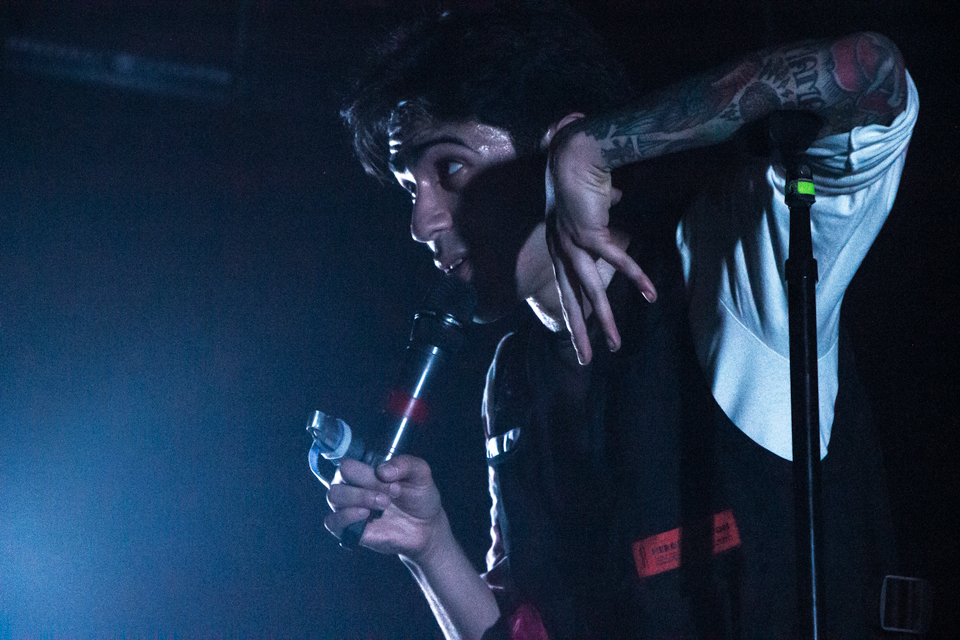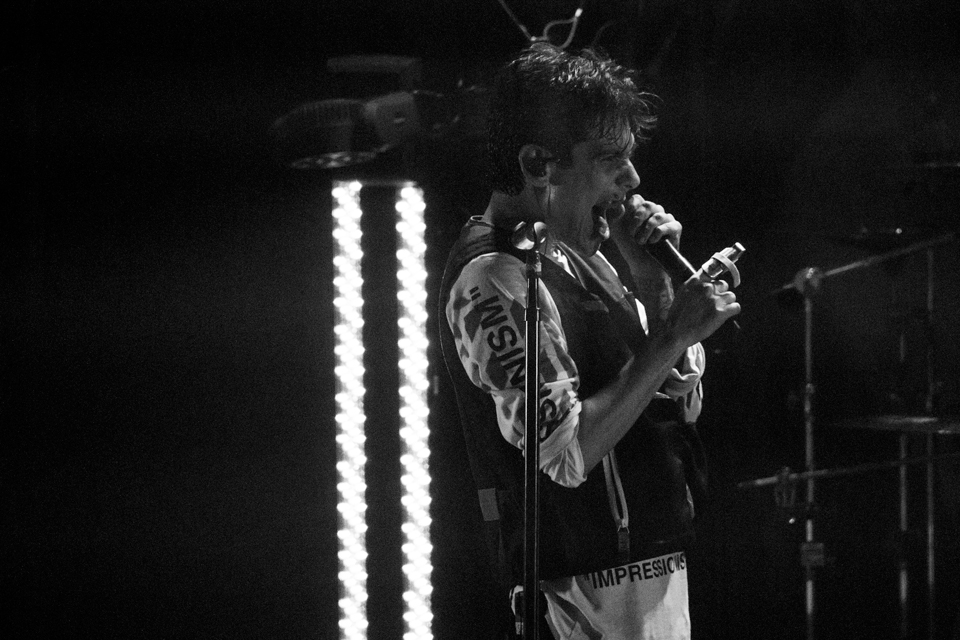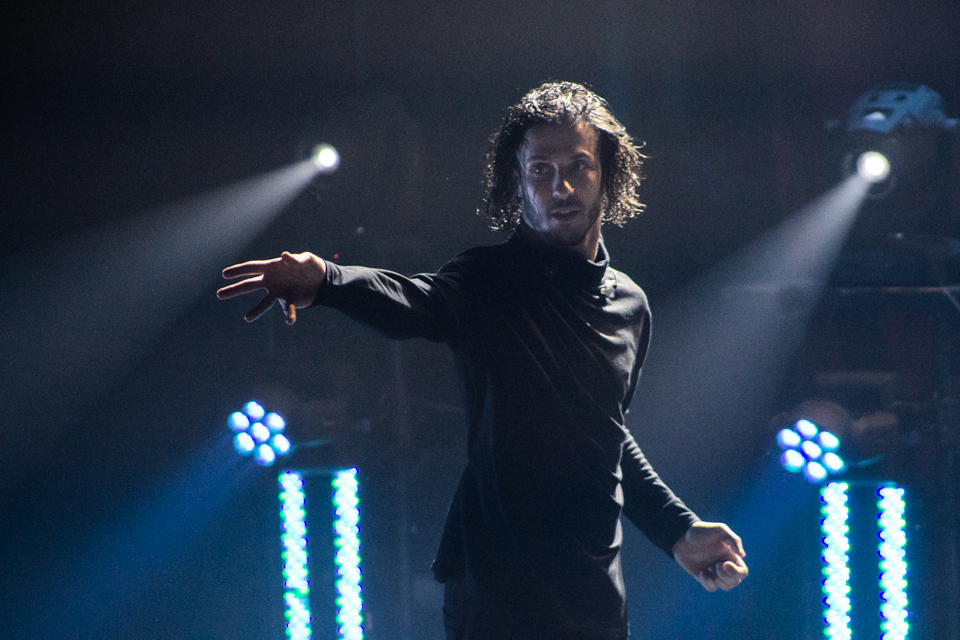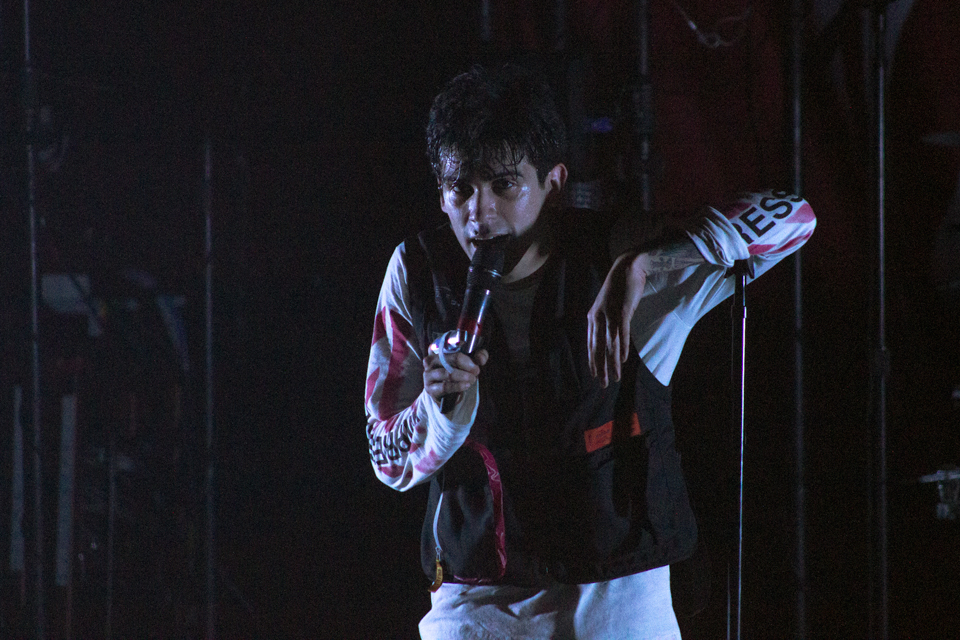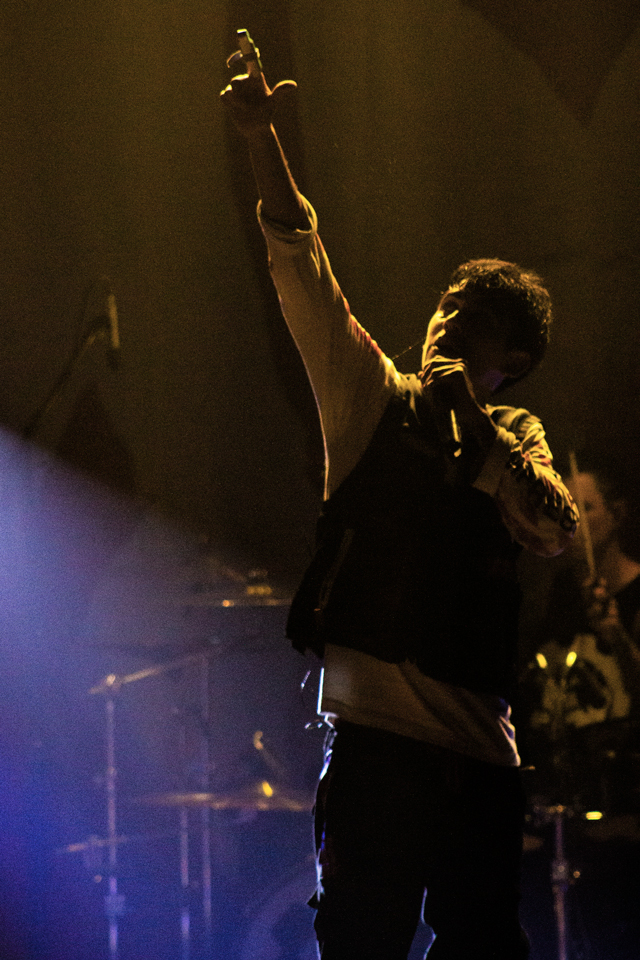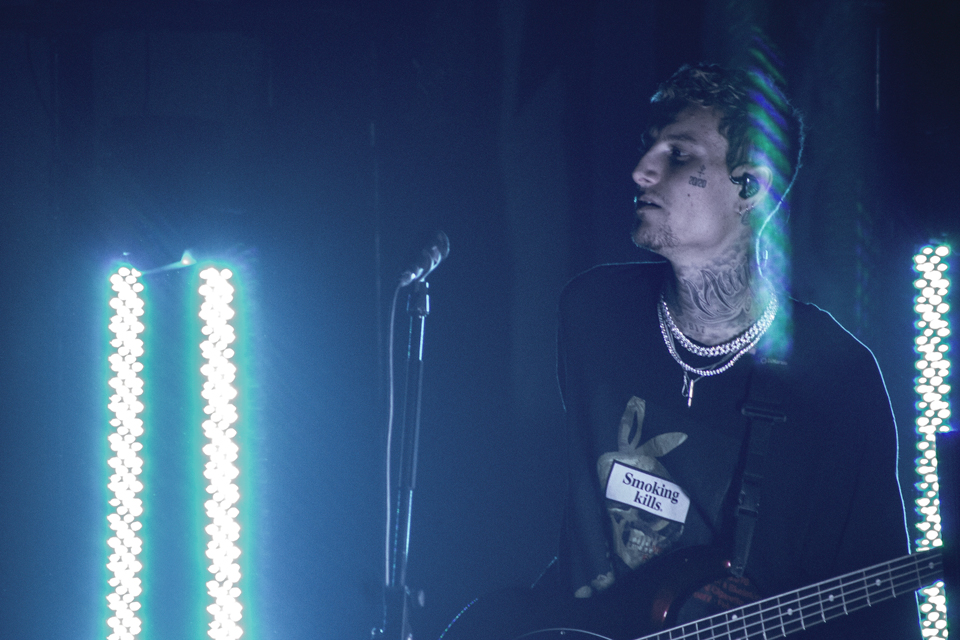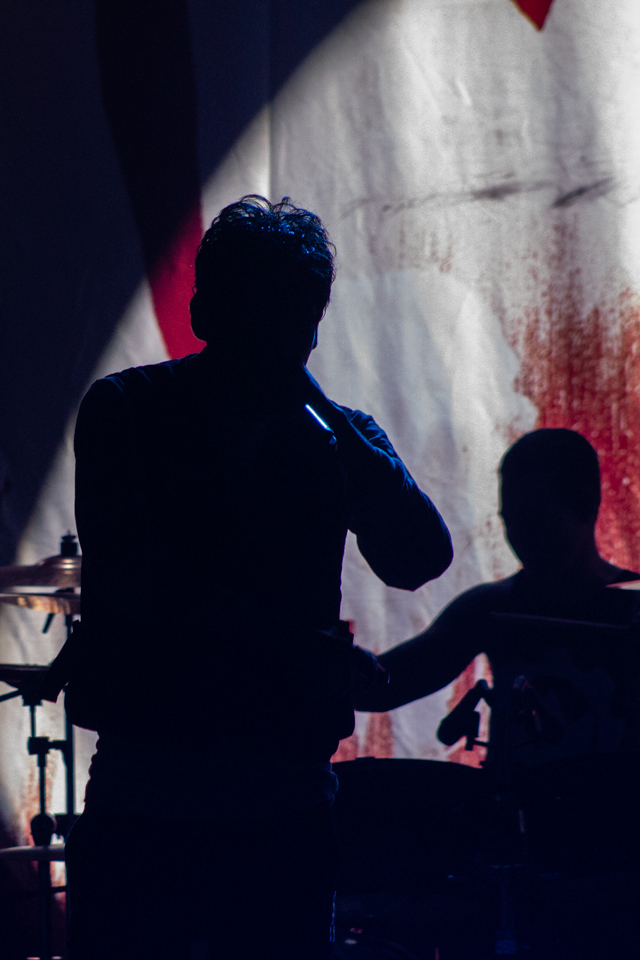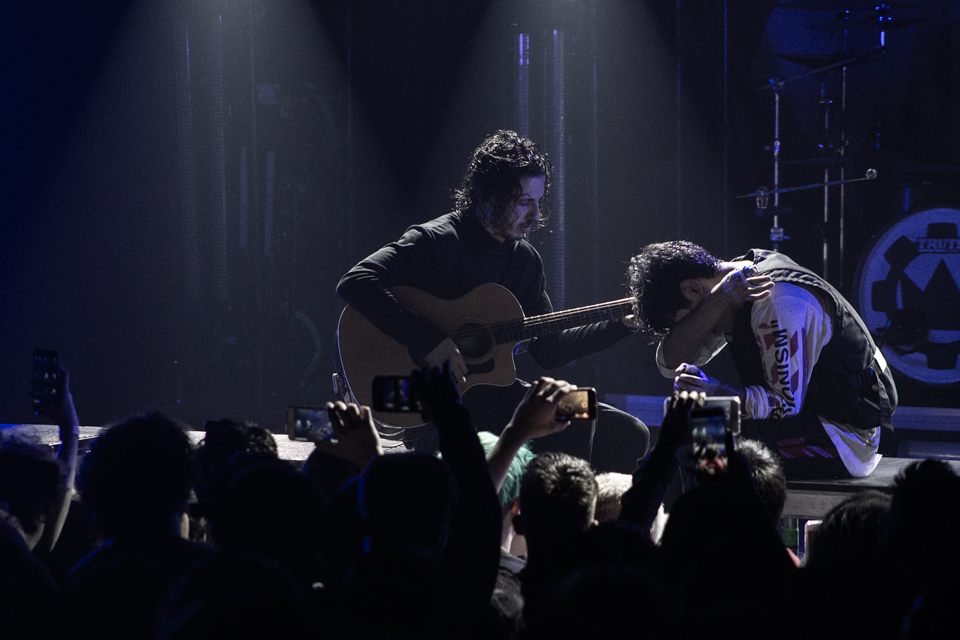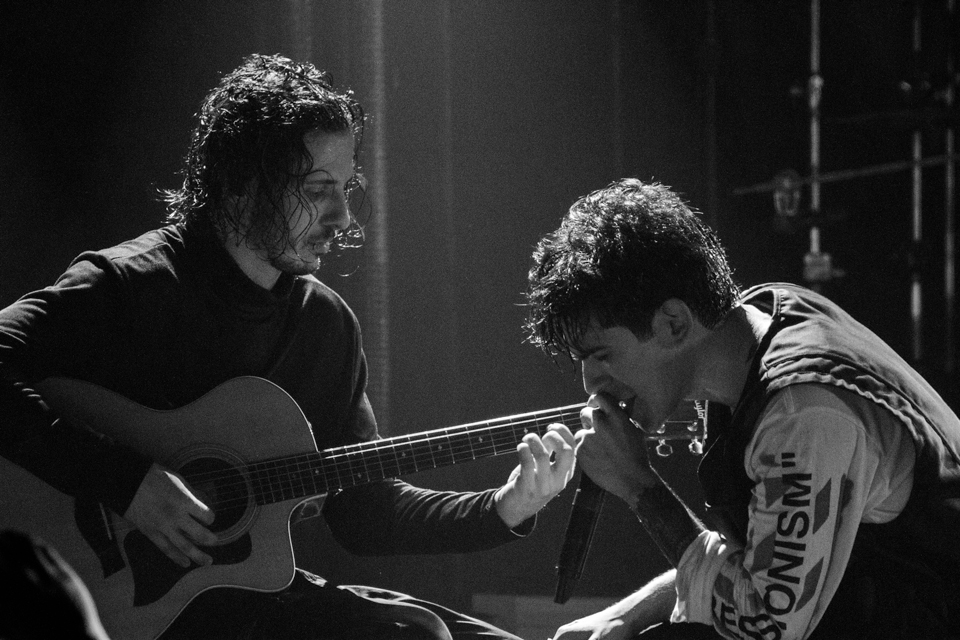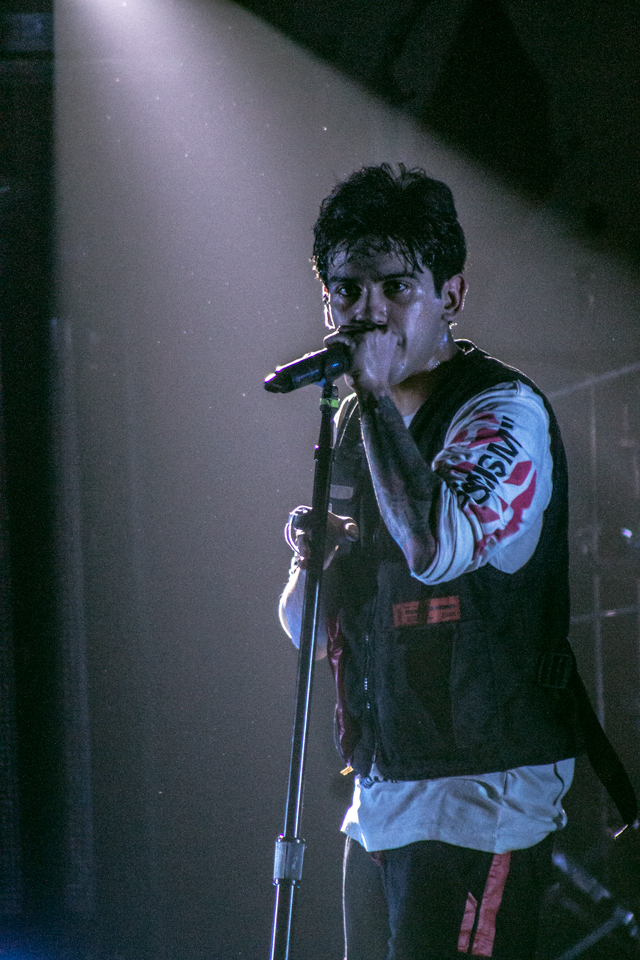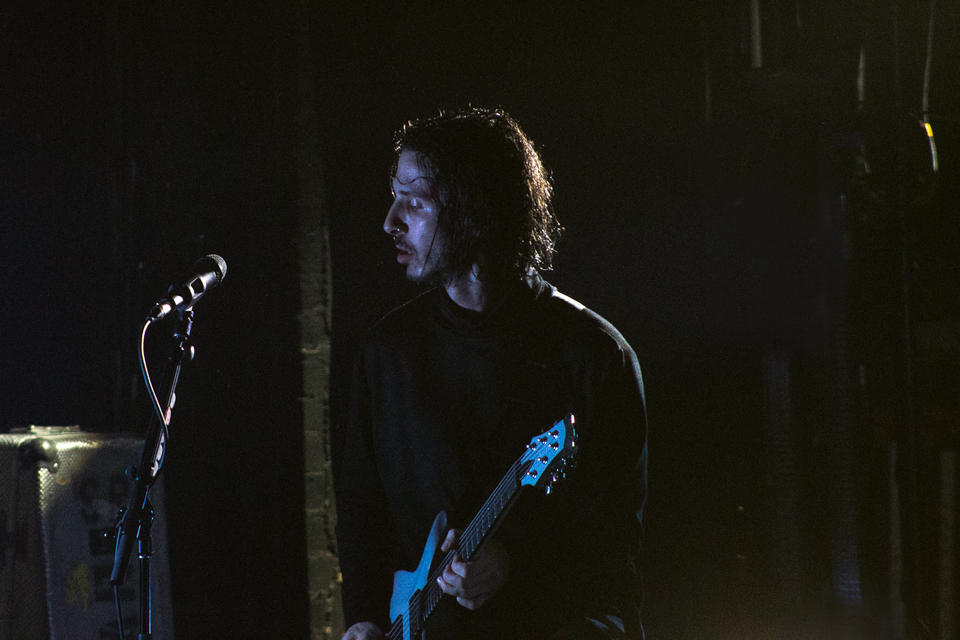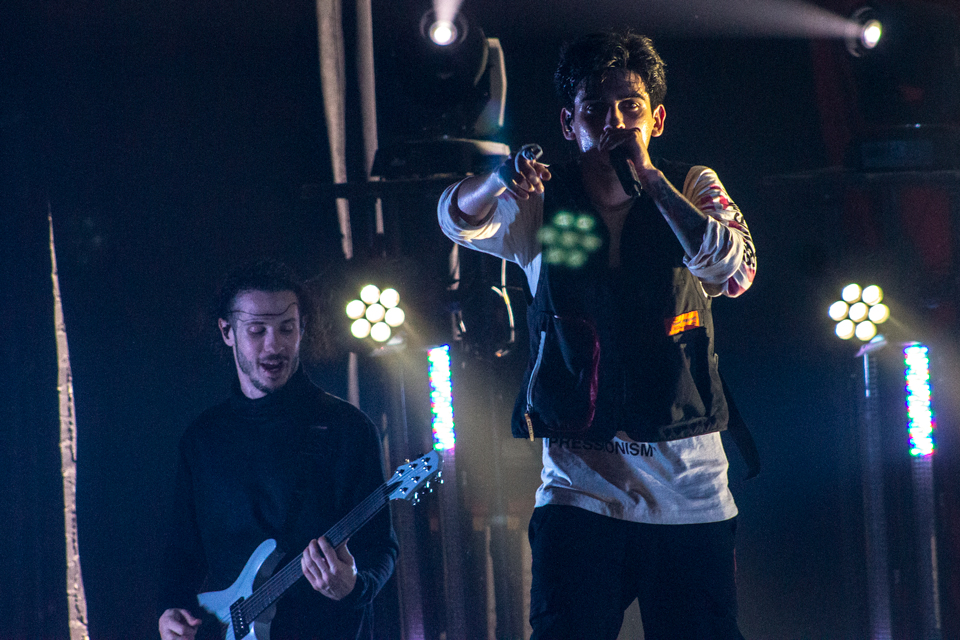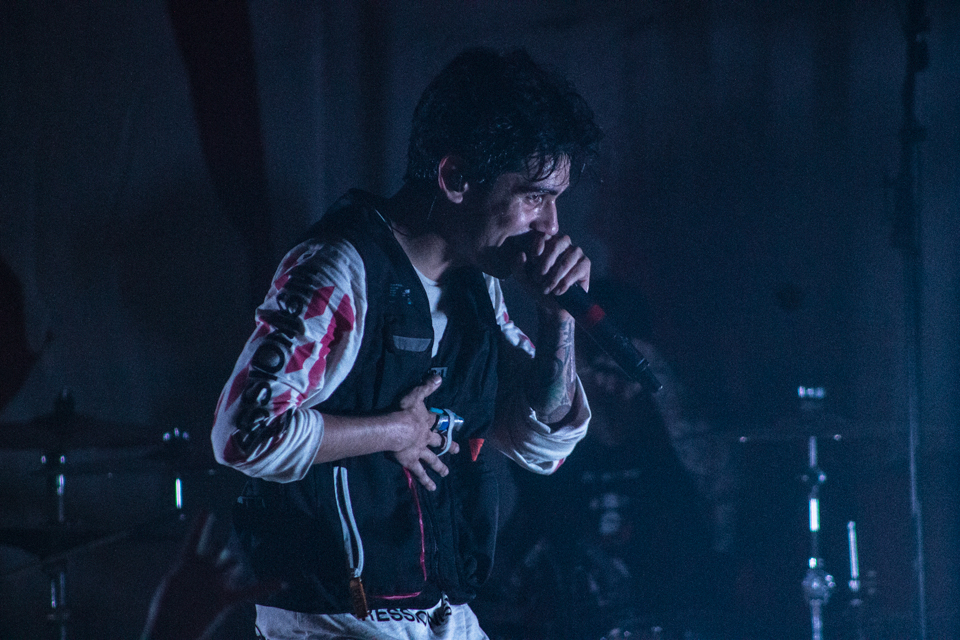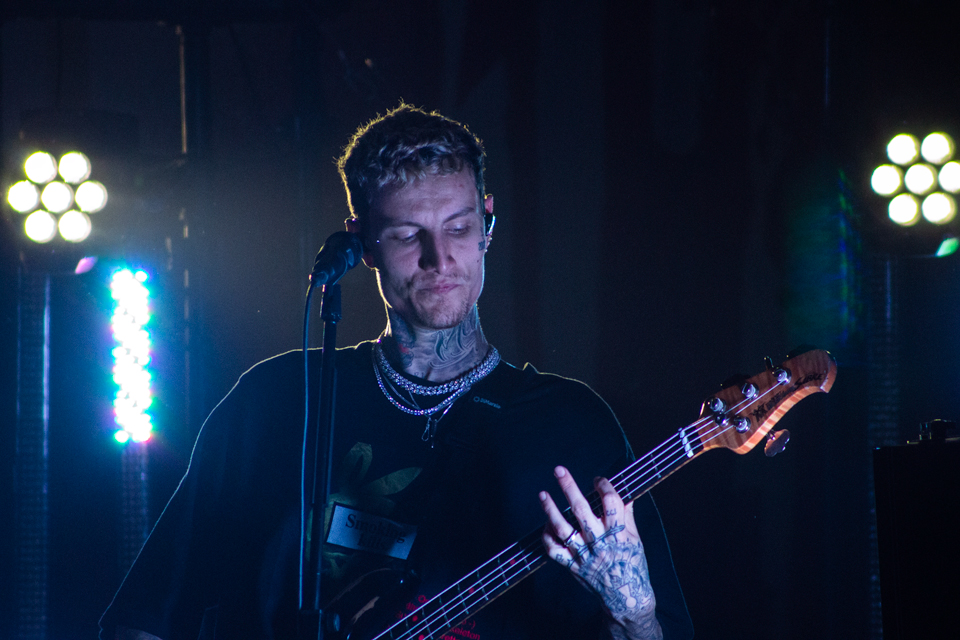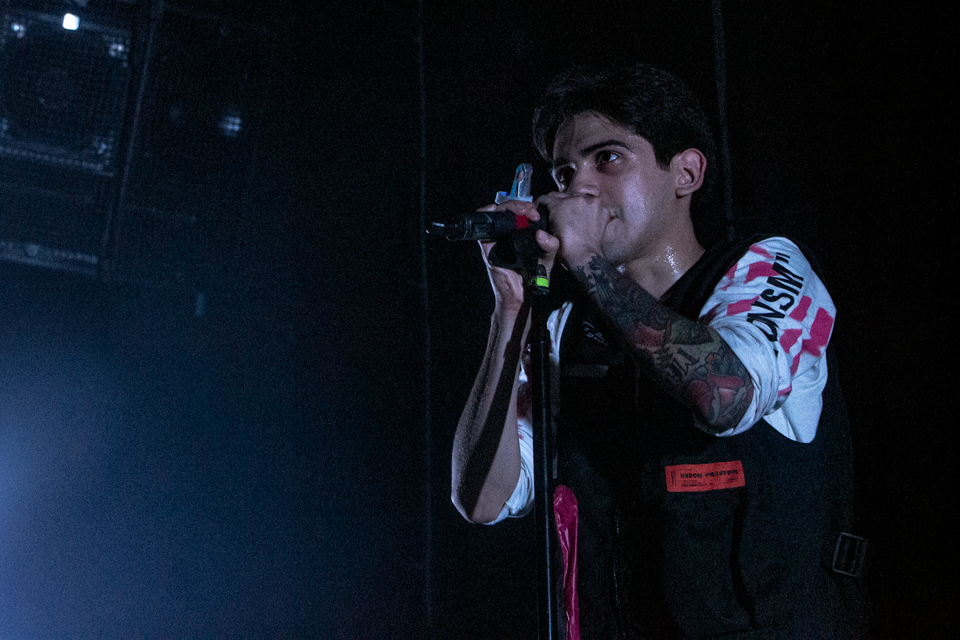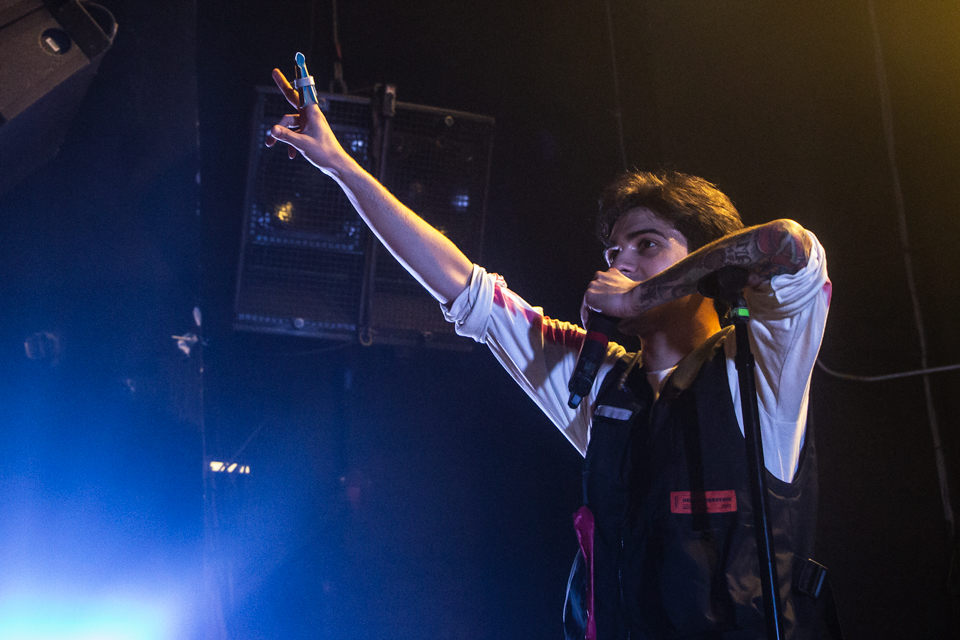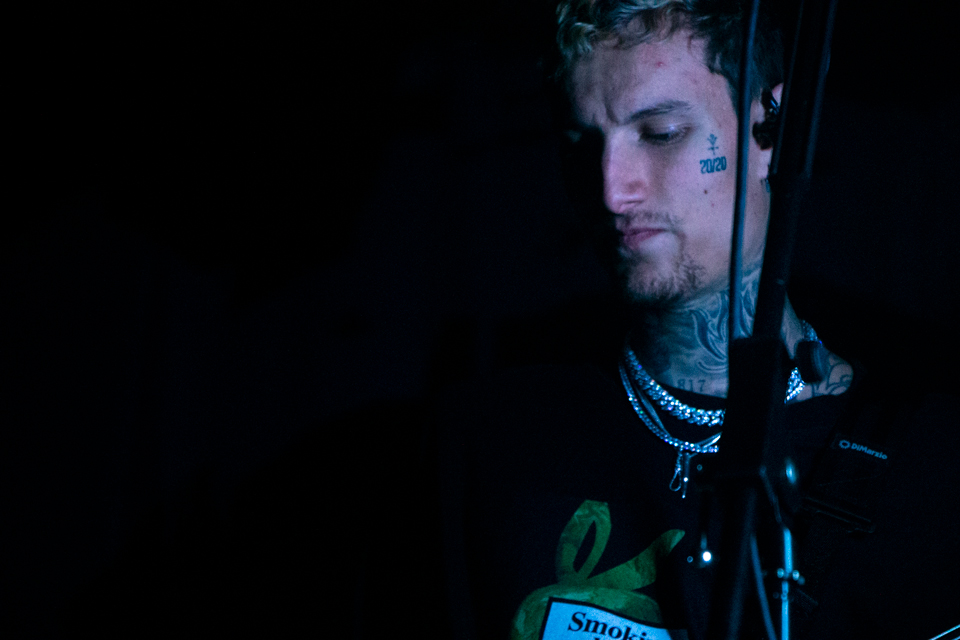 We Came As Romans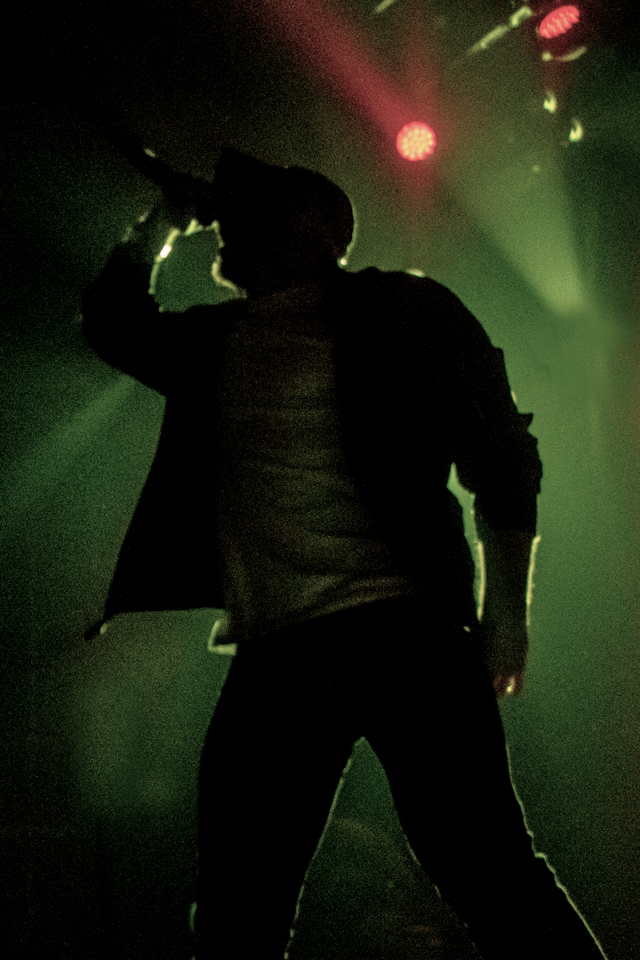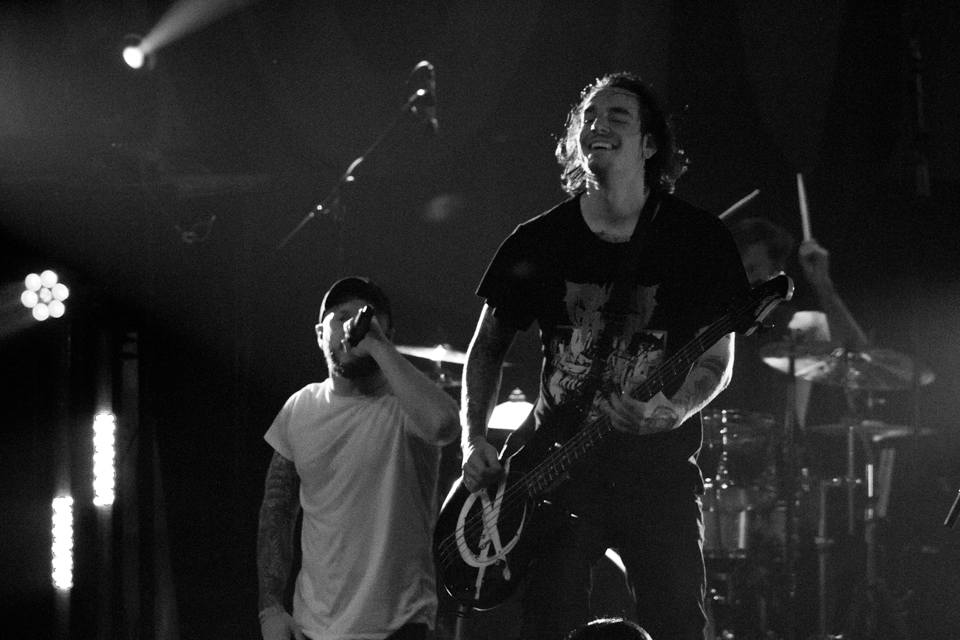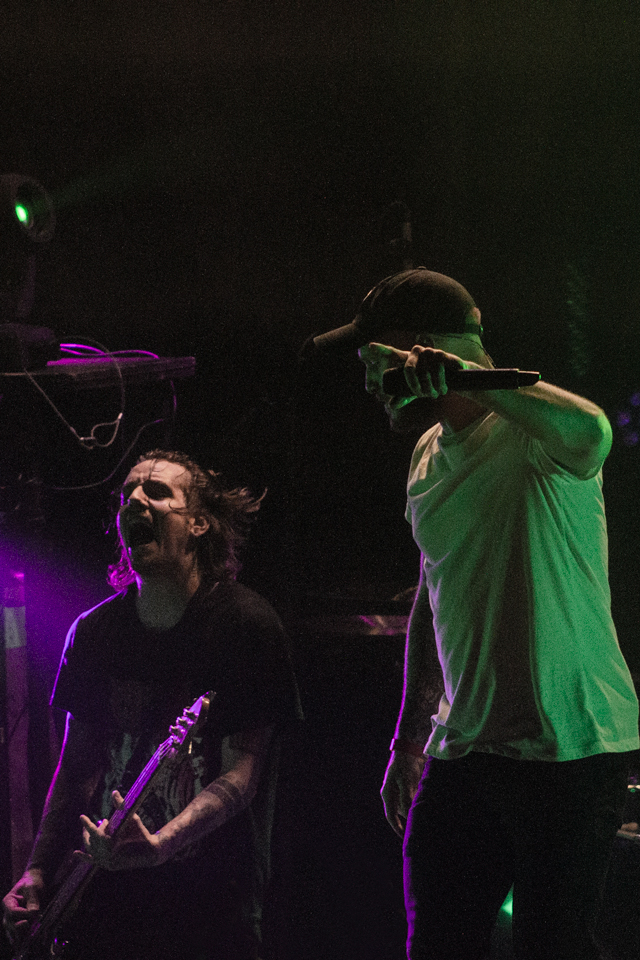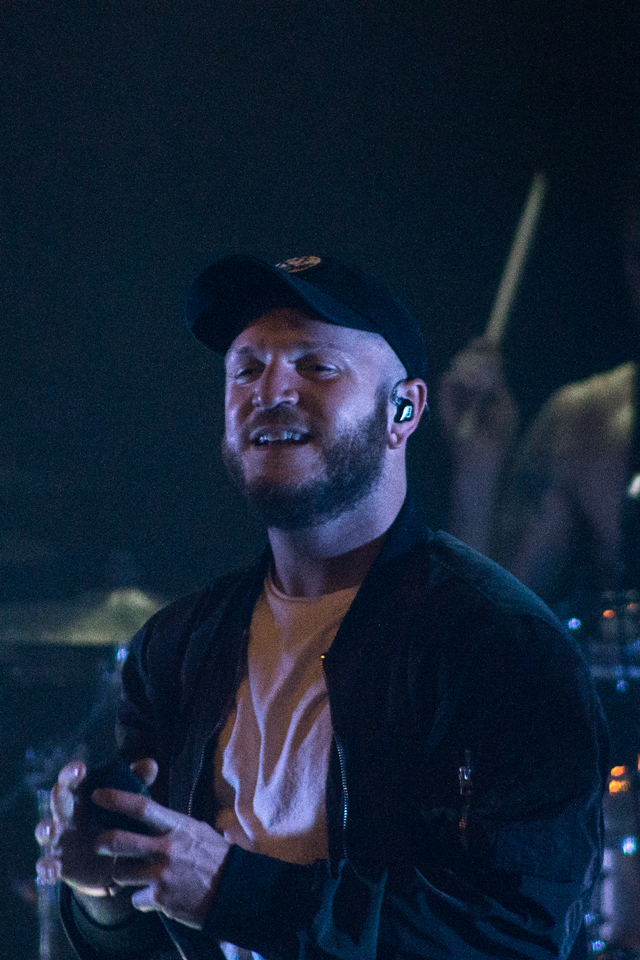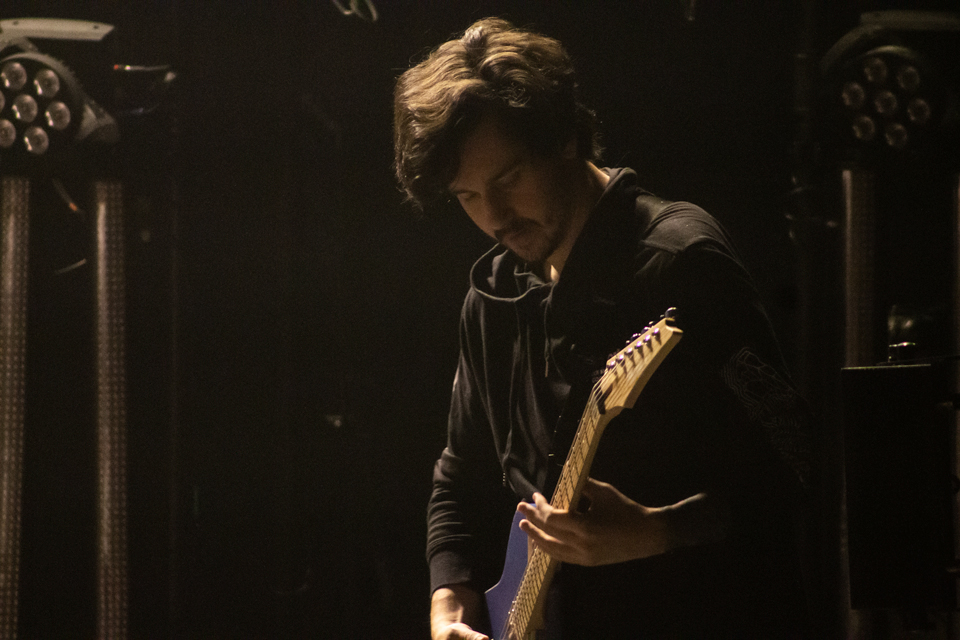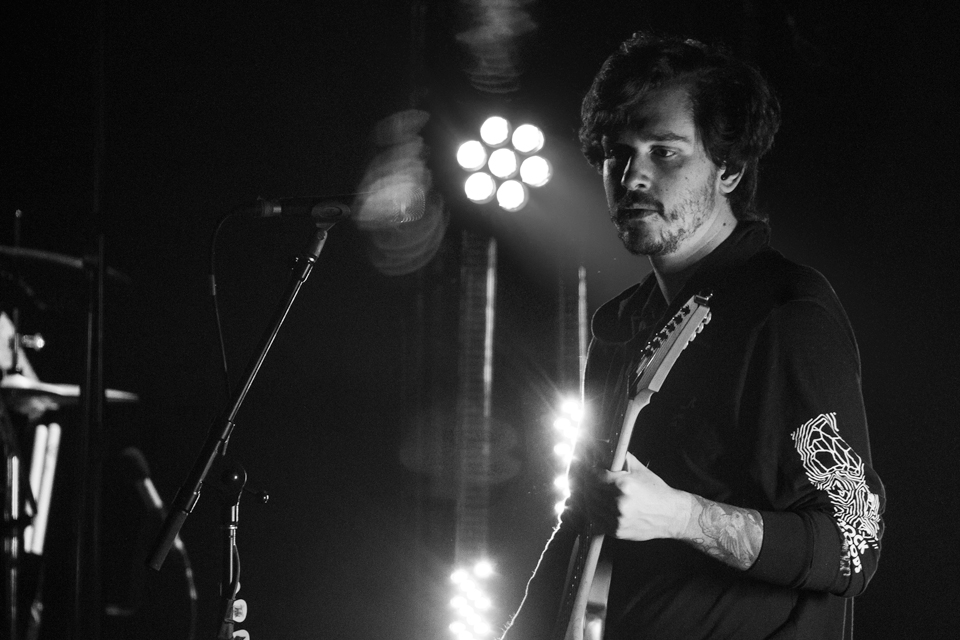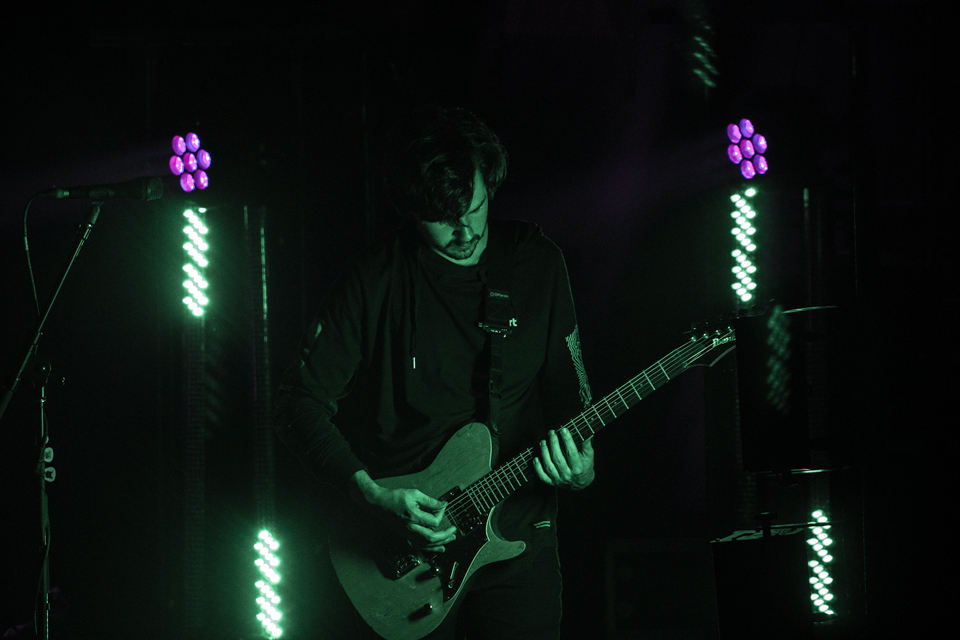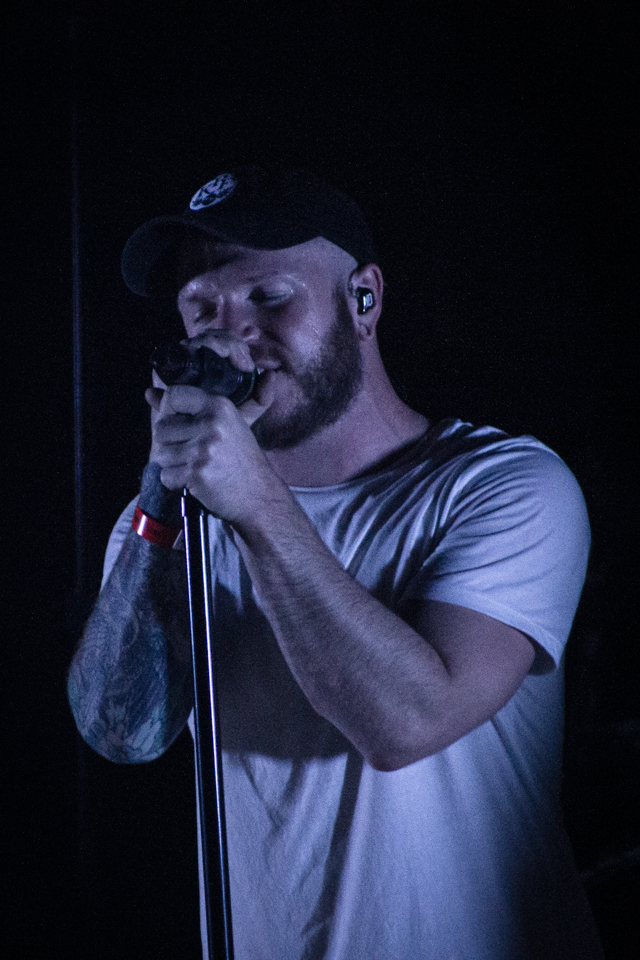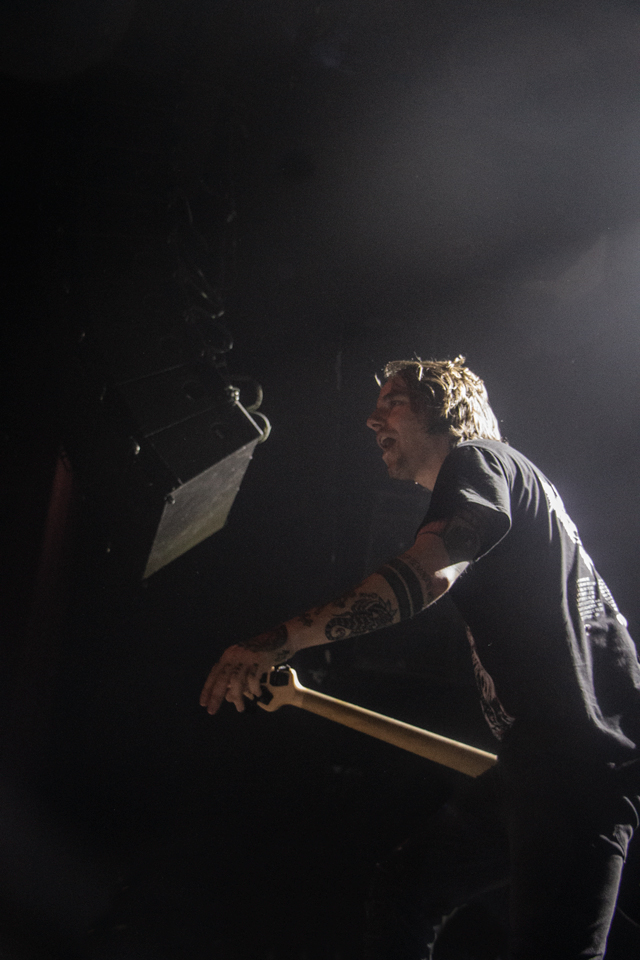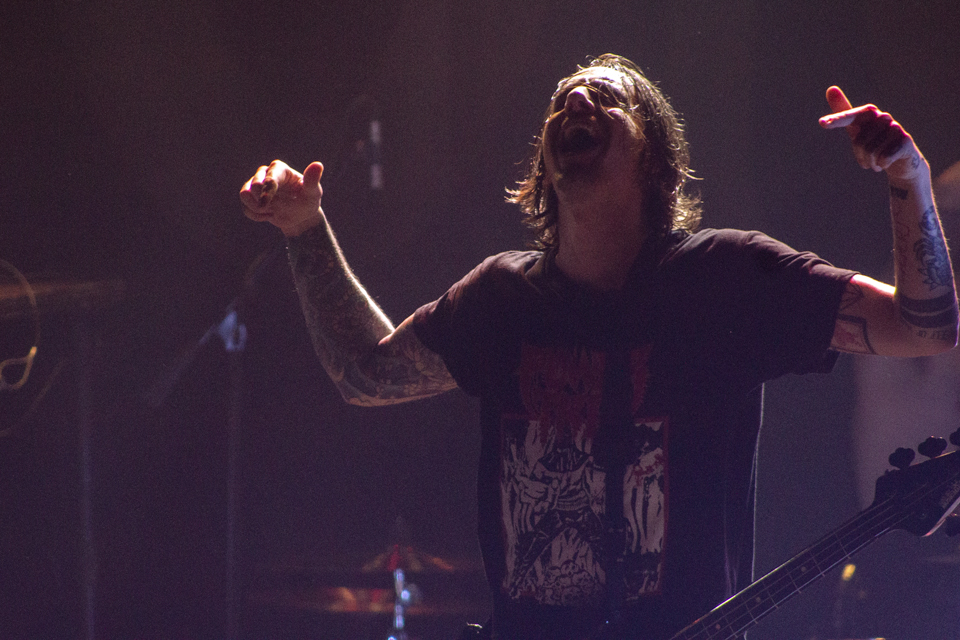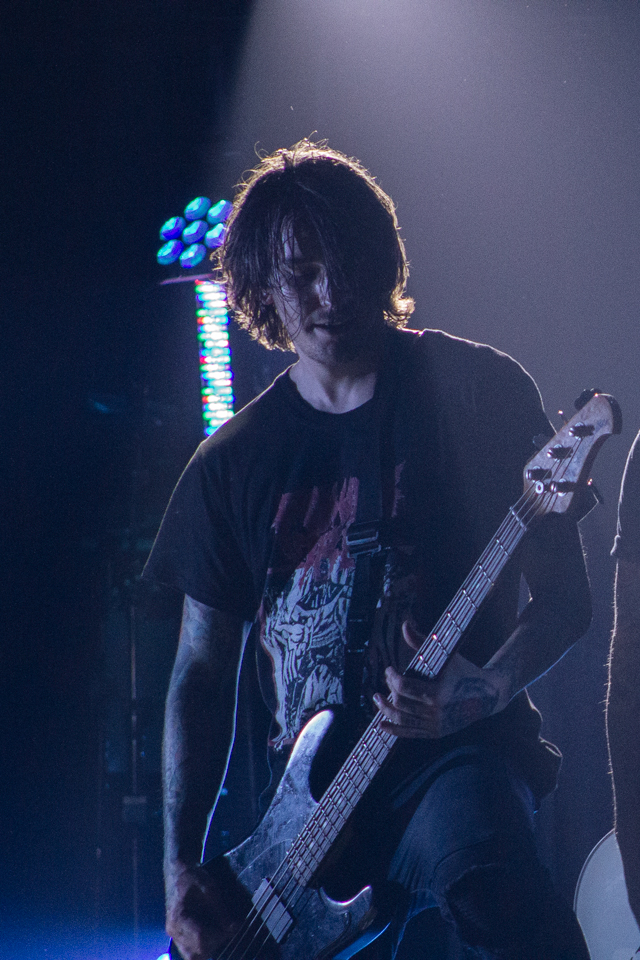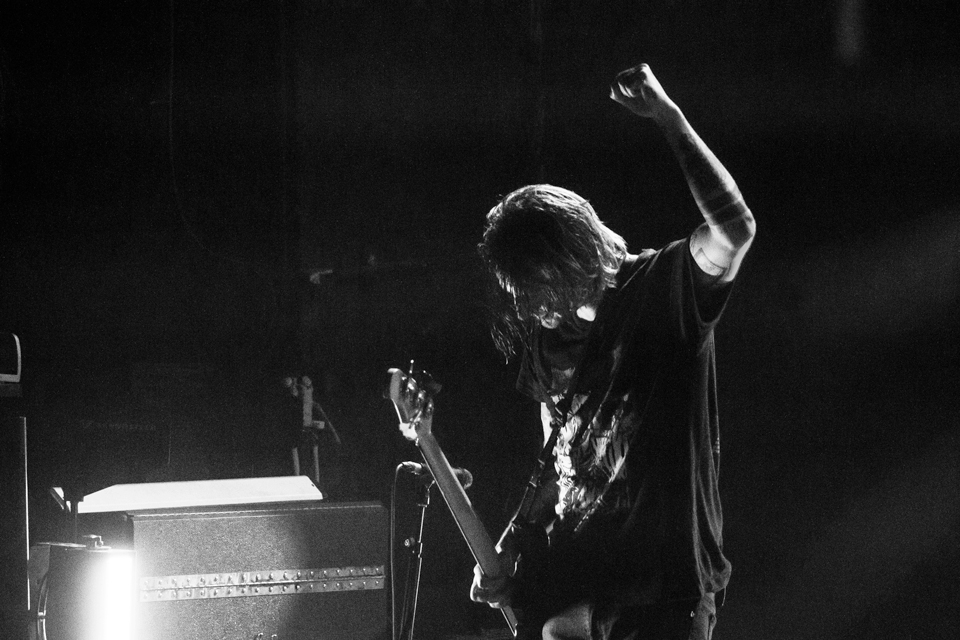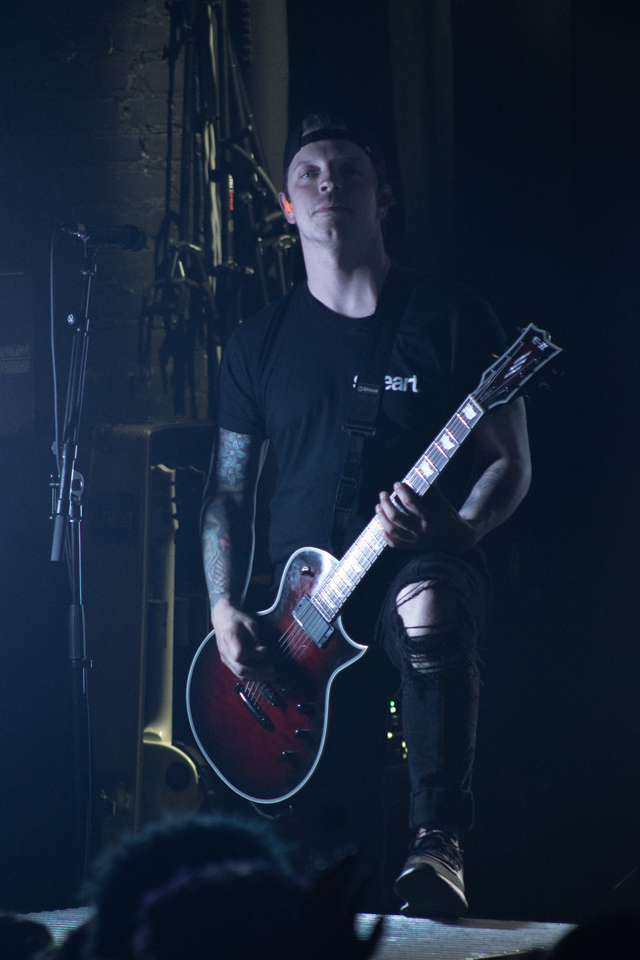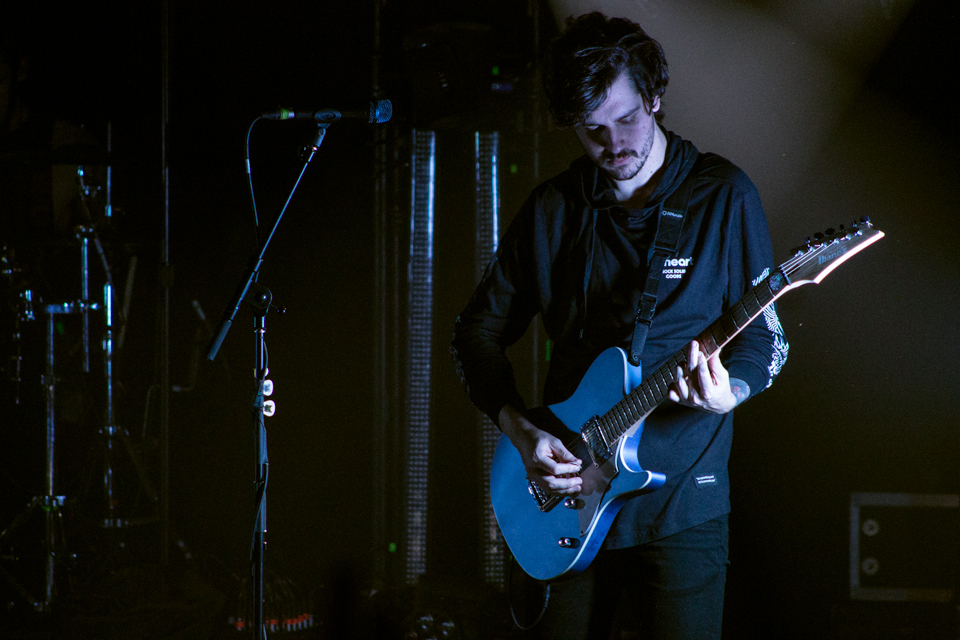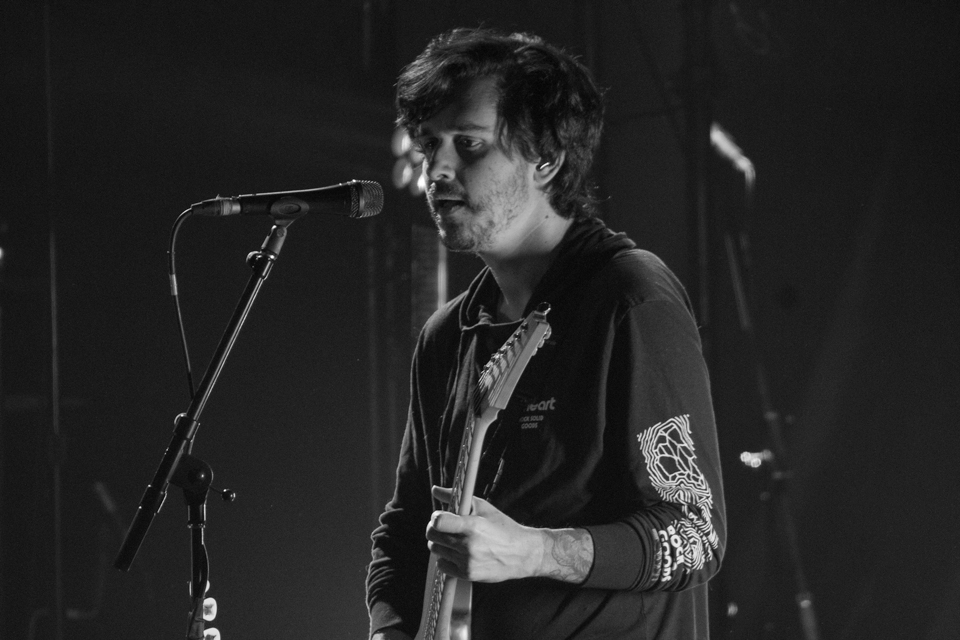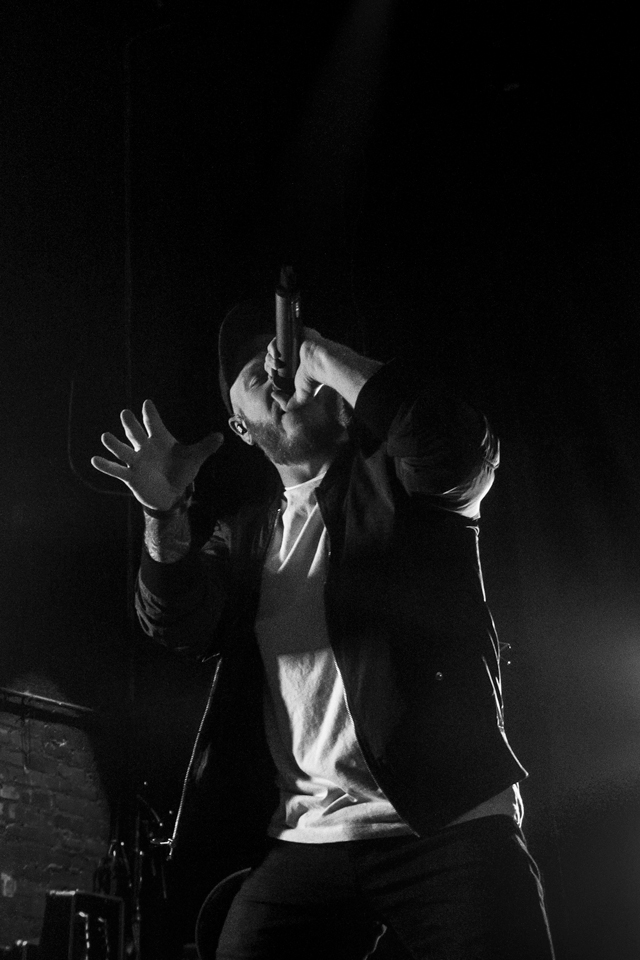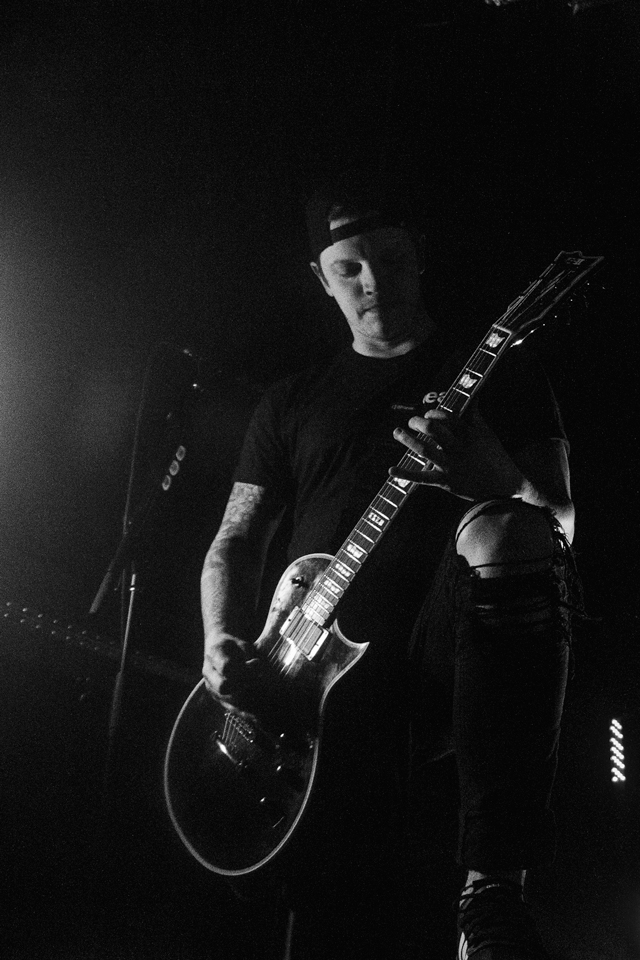 Erra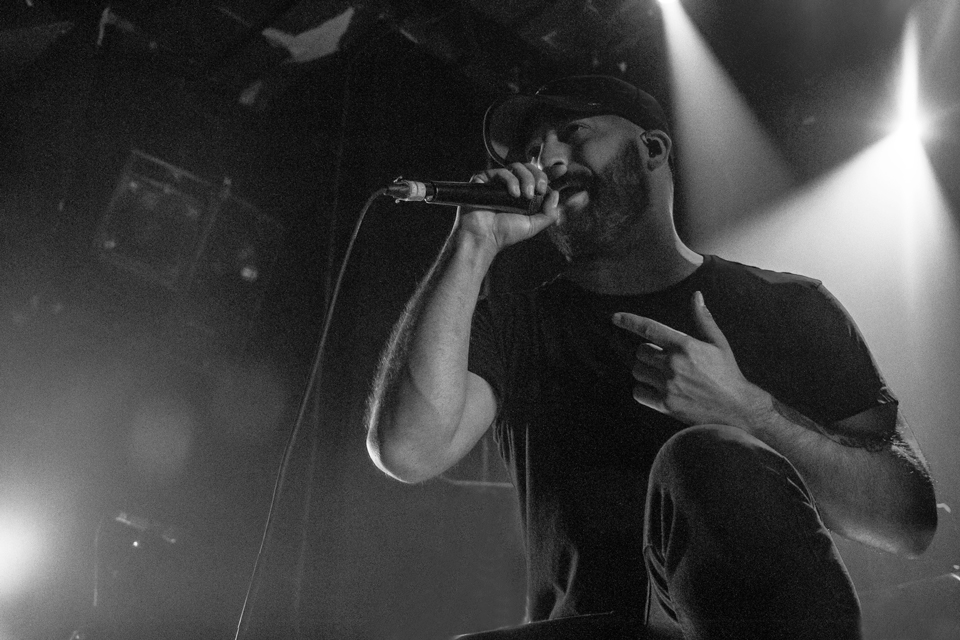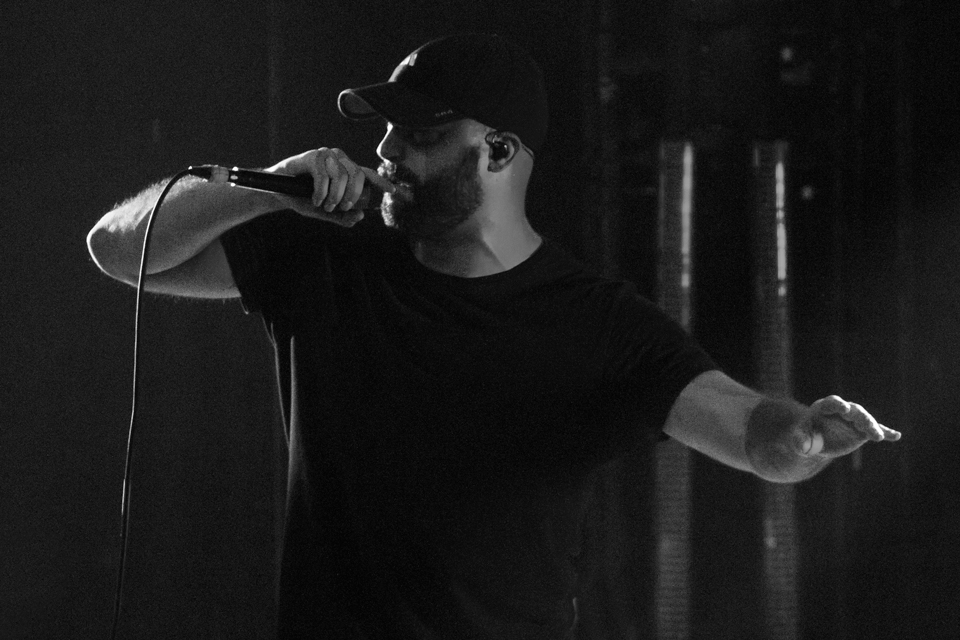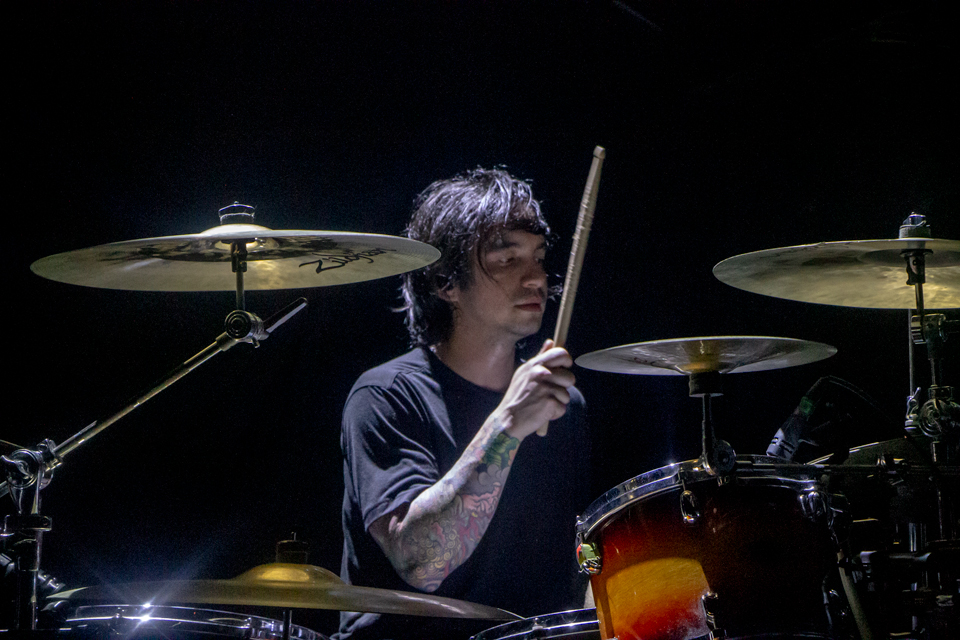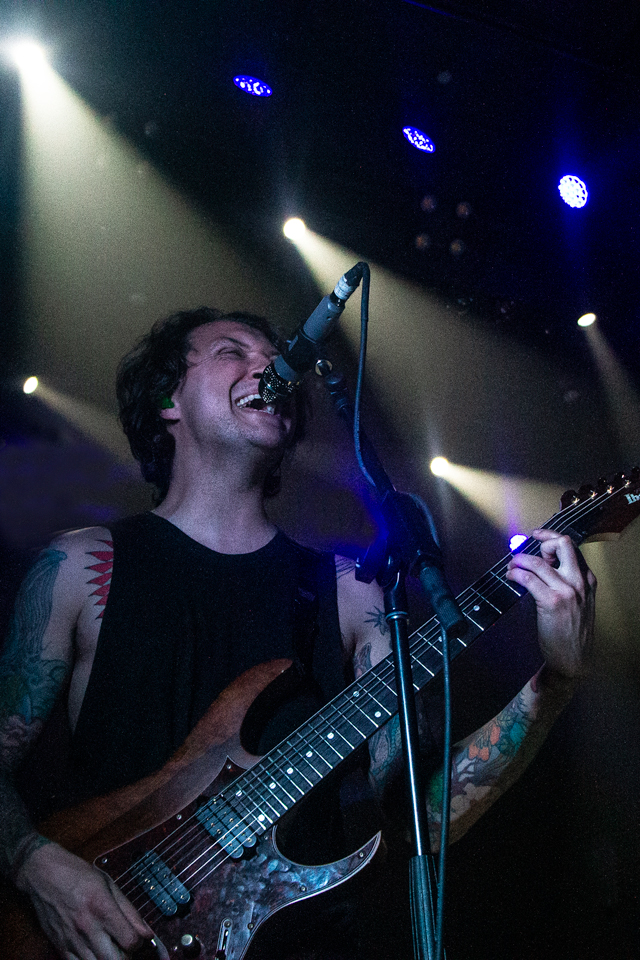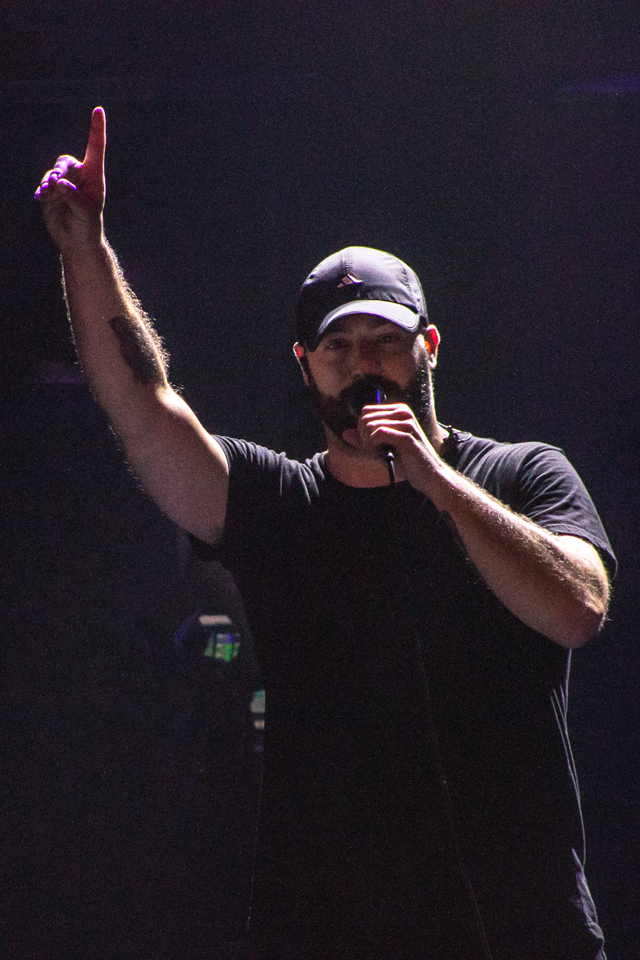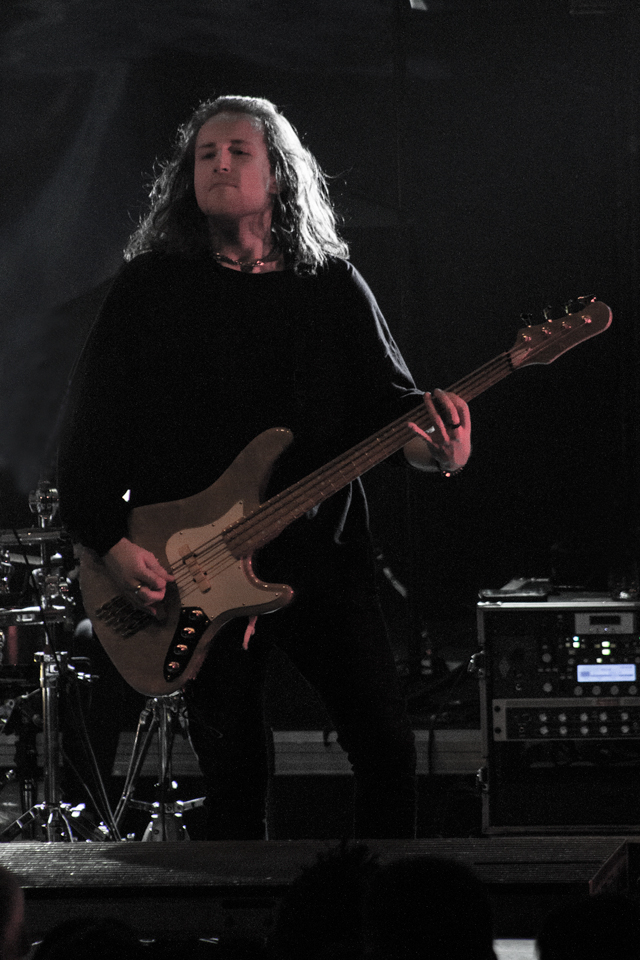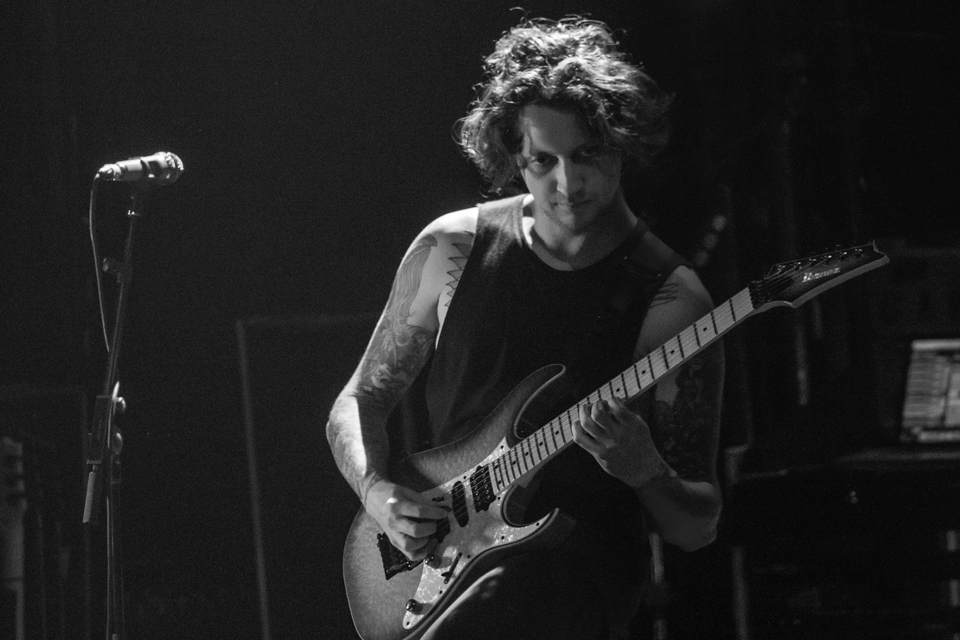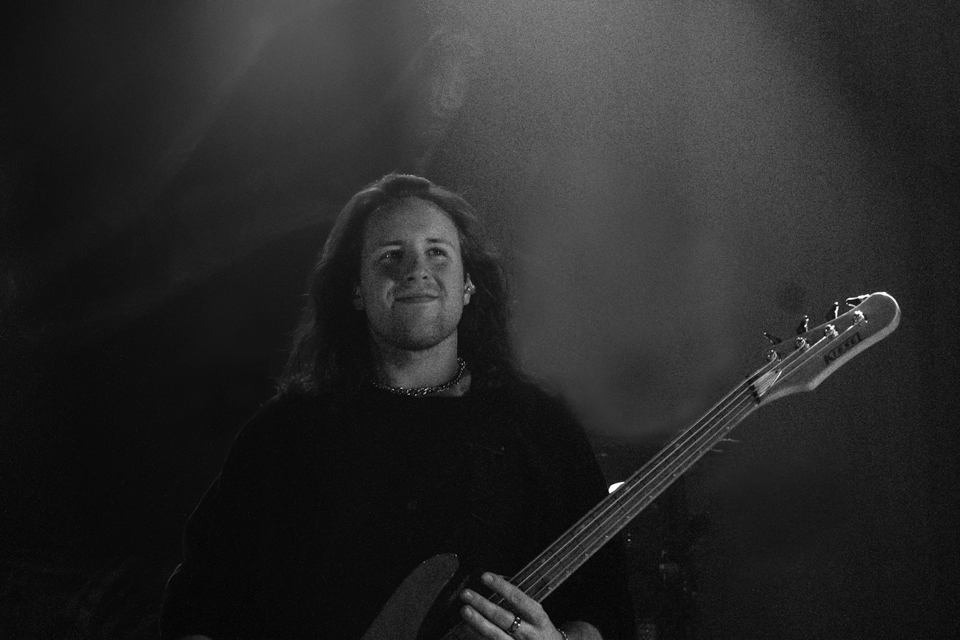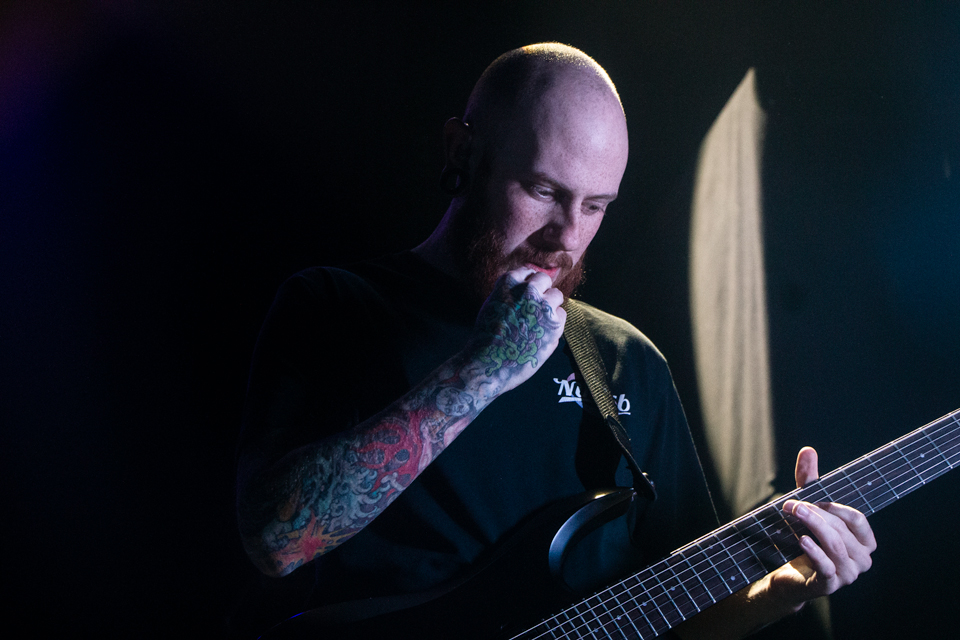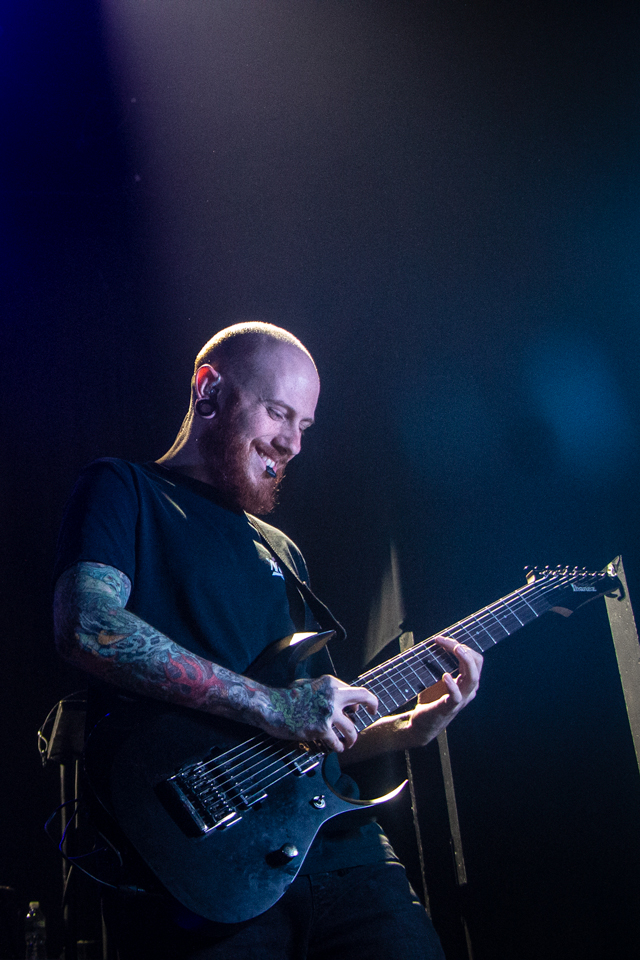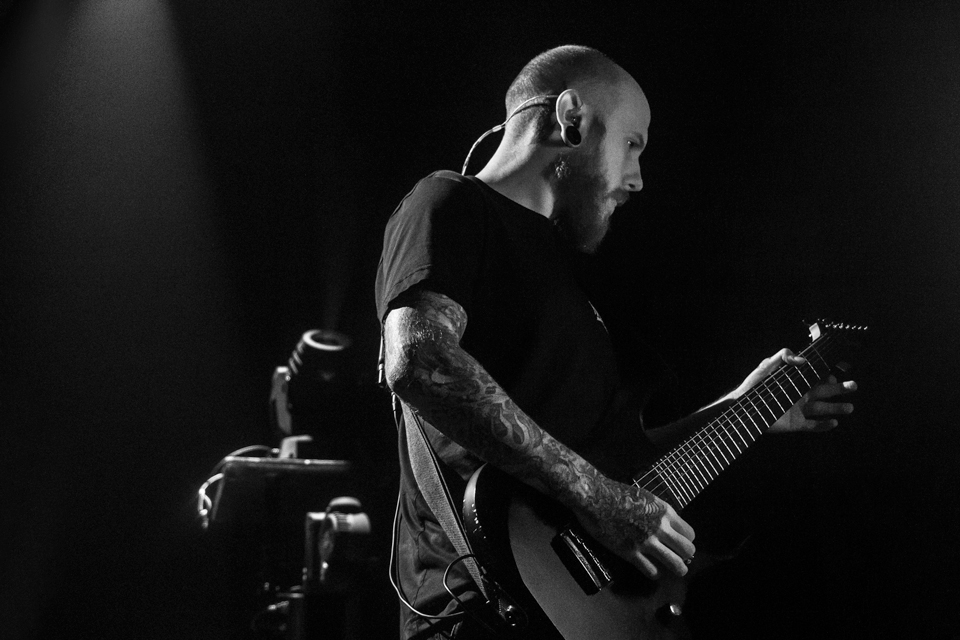 SHVPES