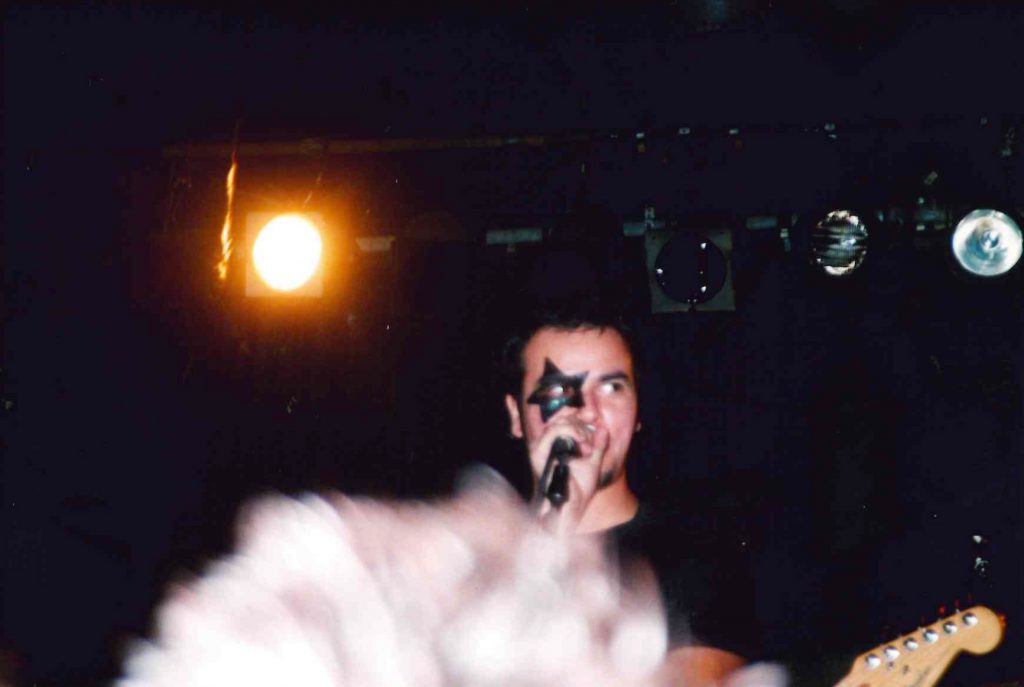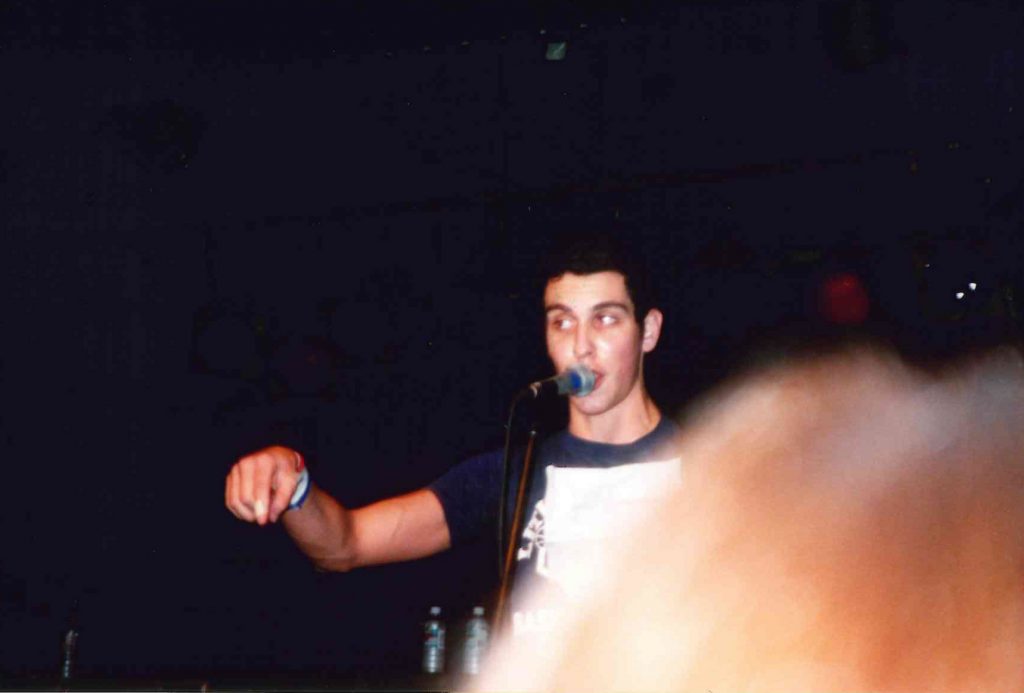 Fenix TX
Midtown
1999
Club Bené (later Club Krome)
South Amboy, NJ
In 1999, I was 13-years-old and obsessed with NSYNC. The local music scene wasn't even a blip on my radar; I was just trying to survive middle school and somehow meet Justin Timberlake in the process (which actually happened, but that's another story).
I remember receiving a phone call from a girl I didn't know (maybe we went to school together?), offering concert tickets to see Fenix TX and Midtown at a legendary Jersey venue that week. She had won them on the radio and couldn't go.
"Who?" I asked. Were they boy bands?
The mystery girl explained that both bands were pop punk and really great. She may have made a comparison to Blink 182, who were gaining some traction on MTV with the release of Enema of the State. For whatever reason, I agreed to check out the show, so she switched the contact name at Will Call.
I asked my best friends Samantha and Lauren to come along, with my mom chaperoning, of course. We had no clue what to expect, and our confusion was most evident in Lauren's choice of attire – a cosmic-printed short dress with high "witch bitch" boots, as we jokingly called them. Sam and I played it safe with t-shirts, jeans, and appropriate footwear.
We walked into Club Bené and marched right to the front of the stage, while Mom elegantly took a seat in the back of the room and started reading a book. How she was able to focus on reading once the music started is beyond me. You'd think the whole place was about to crumble to the ground, with all the energy pouring out of the bands and equally as pumped up crowd.
I don't remember who the opening bands were, but it didn't matter – the kids on the floor were ready to mosh like no tomorrow. Sam, Lauren, and I didn't even know what moshing was! We watched in awe as the pit opened up behind us, and much to our surprise, some of the boys we knew from school ended up on the edges (including one I had a major crush on, so here was my chance to impress!). Being up front, we girls had the natural protection of other show-goers around us. The boys, not so much. We giggled as they got pummeled around and nervously threw their hands in front of their faces. Surely, we were more badass than even the popular guys at school!
As the show continued on, we learned that crowd surfing is dangerous, particularly when it's happening a lot, and you're a weak teenager who can't hold up a grown man by yourself. Thankfully, respect was rampant in the crowd, and I remember being genuinely impressed by the thoughtful guys near us shielding our heads from getting kicked. That sense of community was something I'd later foster at my own shows when I became a promoter.
I'm honestly ashamed of myself for not knowing Midtown at the time, them being Jersey boys and all. I would have really gained some scene points with my fellow middle schoolers if I had known to shout, "GOD I WISH I COULD HATE YOU FOR THE REST OF MY." Nevertheless, their set was super fun, though we ladies were truthfully holding out for the headliners.
Fenix TX were crass, hilarious, and skillfully on point with their catchy-as-hell, pop punk extravaganza. Sam and I became practically addicted to their self-titled album after the show (even graffitiing lyrics on the traffic light as we walked home from school one day).
It was getting late, and Mom was ready to hit the hay before Fenix's set ended. Of course, we followed her, because she's the mom (who so lovingly took us to countless shows after this first one – seriously, she deserves the Best Mom award), though we didn't want to leave. On the way out, a belligerent dude thought it would be a great idea to jump off a small balcony onto Lauren like she could somehow catch his giant self. She ended up on the floor, dress flying up, and Sam and I didn't know whether to laugh or cry. Luckily, Lauren beat us to laughing, and we figured she had learned her lesson about what to wear to shows.
The irony is, as wonderful as that experience was, I didn't attend another local show for two years afterwards. I think I was more so focused on the academic transition into high school. But once I was settled as a sophomore, that's when the real fun began (see Mike Velez's story), and Stars and Scars was born. I'm still not sure what compelled me to say "yes" to phantom girl's ticket offer, but I'm glad I did, as the memory lives on for all of us!