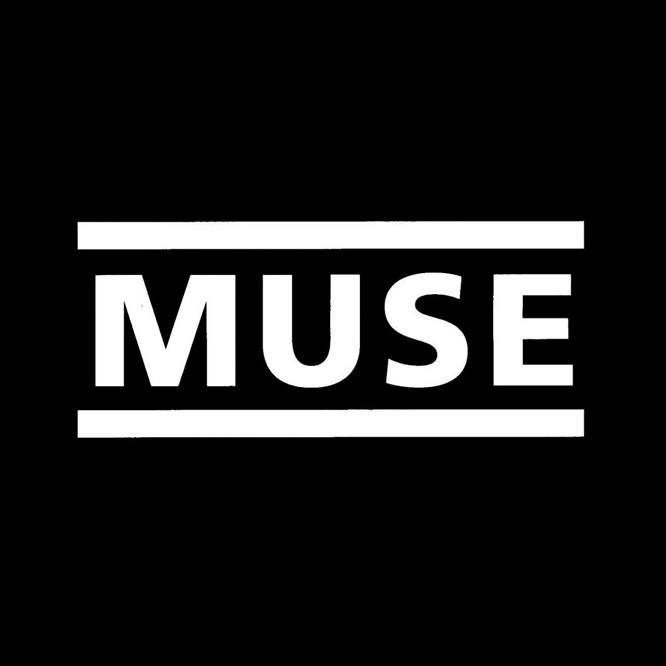 The 90's were a great time to be a kid. You can ask anybody. From Britney Spears and Pokémon to Nickelodeon game shows, 90's pop culture left a lasting and tangible impact on everyone in my generation. Well, almost everyone.
I grew up in a conservative, religious household in middle America. I was a 90's kid, but I have no fondness for its books, tv shows, or music – which most of my generation, now in our mid-twenties, continues to swear by. Instead, I jammed with Jesus. As stern fundamentalist Christians, my parents banned most pop culture of the day, choosing instead to allow the kids to enjoy religious alternatives. Musically, that meant that Green Day and N'Sync were not allowed. Instead, the halls of our childhood home were filled with devout lyrics from bands like Relient K, Plus One and Phil Keaggy.
I remember when I was a freshman, and my older sister would drive me to school. The music in the car would invariably alternate between Christian rock and Top 40. While she sang every word, I languished in musical misery. The religious station's music was incredibly cheesy, and Top 40 struck teenage me as empty and shallow. But that was music, right? Christian and pop. The two musical paths available to me.
That all changed one night my freshman year. I was watching TV alone in our basement when I stumbled across an episode of Live From Abbey Road. This documentary series showcased various musicians playing a short set live in the famed Abbey Road Studios in London. The episode I saw happened to feature the band Muse. I'd never listened to them, but the boy from school I was crushing on that year loved the band, so I decided to watch.
As soon as I heard the opening riff of their first song ("Starlight"), I was mesmerized. The melody sounded different than anything I'd heard before – otherworldly, almost. The lyrics were hopeful with a tinge of sadness. The band members all looked like rockers with their shaggy hair, shimmering guitars, and clear drum kits. Then came an interview sound bite from vocalist and lead guitarist Matt Bellamy. He was speaking so rapidly about the band's ever-changing sound that I could barely keep up with what he was saying, but that didn't matter. He was British and kind of mysterious, and I was intrigued.
They played "Map of the Problematique" next. I was struck by Bellamy's soaring falsetto, and I remember having chills as they transitioned seamlessly into "Knights of Cydonia" for their final song. The transition from a haunting melody into a Western-themed rock anthem took me completely by surprise. After their portion of the show ended, I remember just sitting on the couch in silence for a while, trying to process what I had just experienced.
I don't have many strong memories from high school, but I clearly remember the weeks immediately following that episode. I got as much of Muse's music that I could from the boy I was crushing on (he could not have cared less about my newfound appreciation for his favorite band, by the way). I watched all of the band's music videos and read countless interviews, desperate to learn more about the band that had changed my teenage life. What I found were melodies that were beautiful and operatic one minute and charged with heavy, powerful guitar the next. Their music was strange to me and so unlike anything I'd heard growing up. Their lyrical content, which incited rebellion against tyrannical governments and soared to the reaches of space, seemed more profound than any Christian rock or pop songs I'd heard on my sister's rides to school.
Theirs was the first form of art that made me feel excited, alive, and perhaps most importantly, that there was something bigger than my small Midwestern town. Each day after school, I would rush to my room and listen to as many of their songs as I could on my iPod Nano until I had to do homework or eat dinner. I did this without my parents' knowledge, aware that their disapproval would ultimately lead to blacklisting for my new obsession. The members of Muse were vocal about their agnostic and atheist beliefs, which would cause great concern between my parents regarding the state of my soul. I knew that if this love affair was going to last, it had to be kept secret.
At least, a secret at home. I eventually introduced their music to some of my friends from school and got to enjoy not only communal appreciation for the band's art but also the satisfaction that I was finally the one to introduce my friend group to an amazing band. Discovering Muse introduced me to a whole other world of music that I might not have found or appreciated otherwise. Artists like Arctic Monkeys, Kasabian, and The Killers became staples of my remaining high school years, but above them all, Muse remained my favorite.
I eventually got to see Muse live my junior year of high school during their Resistance tour. I hesitantly let my parents in on my secret, and despite the fact that secular music was still a danger zone in their minds, they appreciated how passionate I was about this music. And really, in relation to the other big artists at the time that they actively disapproved of (remember the scandal of Katy Perry's "I Kissed a Girl?"), I think they were a little relieved that this was what I was listening to. Since that first mind-blowing concert, I've had the opportunity to see Muse live in concert three more times – each performance raising expectations higher for the next. They were my guide into live music and to this day, I still think of them every time I walk into a new venue.
I also have Muse to thank for the success I've had with concert photography. I would bring my cheap digital camera with me to the Muse shows and the few other concerts I got to attend and would take photos from where I stood in the crowd. The photos usually looked like garbage, but the process of documenting the night was fun for me and helped me relive the show later on. As I got older and became comfortable shooting with a more professional grade camera, I had the dream of shooting concerts professionally. I thought this dream was unrealistic since I was never allowed access into shows with a professional grade camera. Then last spring, I won a contest through social media to shoot one of Muse's shows. While many established concert photographers would frown upon this practice, saying it's a free way for the band to get content, it helped jumpstart my journey with concert photography. Almost 10 years after I took my first photos of Muse, I got to shoot them for real, but this time armed with a photo pass, better gear, and a greater understanding of how to shoot. With the photos I got from this Muse show, I had a portfolio to send whenever I would inquire about shooting a show. I suddenly started hearing "yes" back to those inquiries. I doubt I would have made it this far without the help from my three favorite guys from Britain.
Muse's eighth album, Stimulation Theory, is set for release in November.