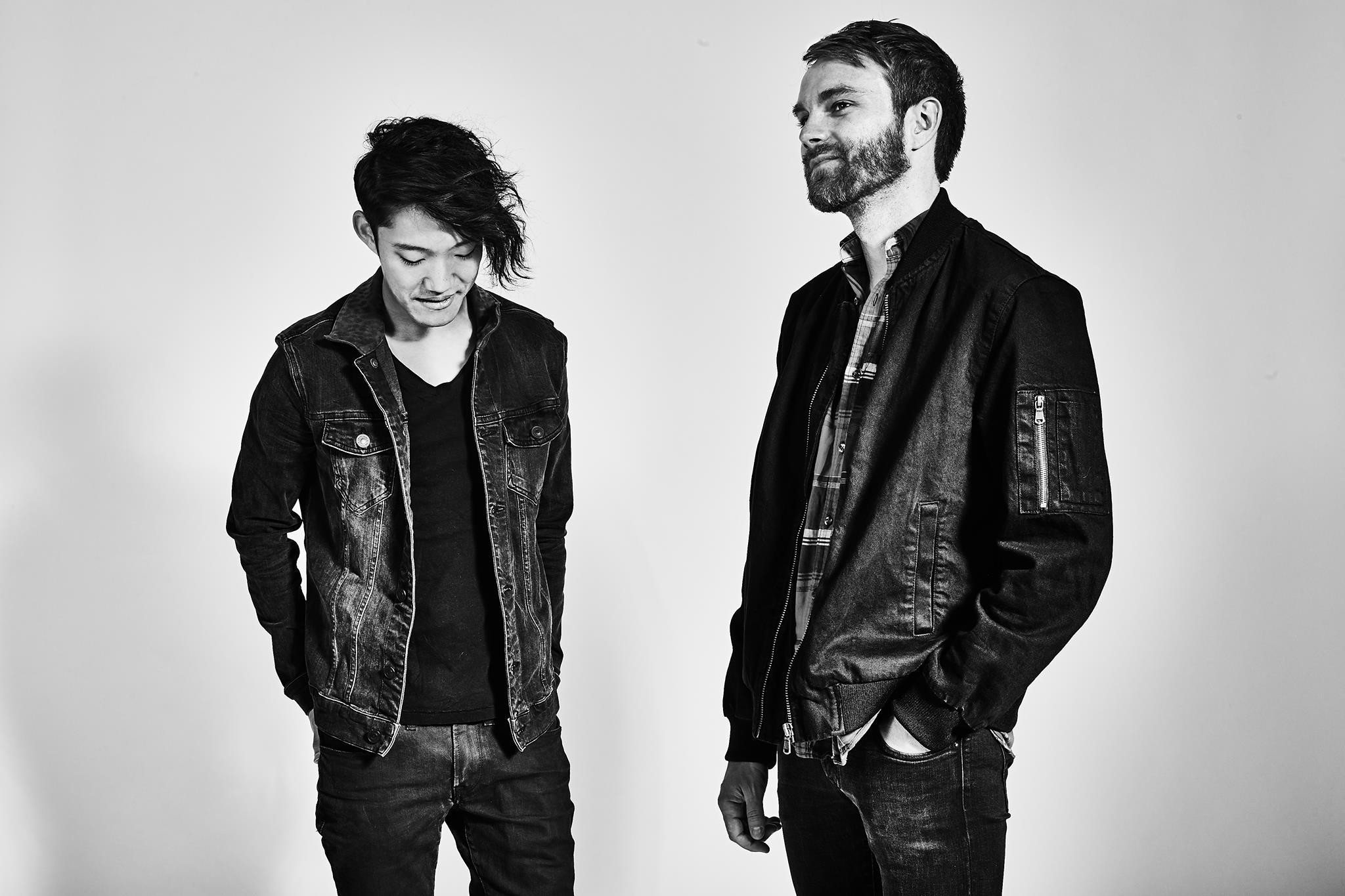 Handsome Ghost are wrapping up their tour promoting the group's latest release Welcome Back. We caught up with Tim Noyes to discuss the new album, future projects, and how it feels to return home after being out on the road.
S&S: Welcome Back, like your entire catalog, is teeming with emotion. Are you ever nervous to reveal so much of your soul in song? Or is it a natural, fearless, perhaps even necessary release?
Tim: It's a personal process, definitely, but it doesn't make me nervous. I write songs to help make sense of what's going on around me, or internally, with no expectation that anyone else is ever going to listen. Or at least that's what I try to do. Writing helps me stay level-headed, for the most part, because I can direct all the tumultuous stuff towards the songs. So it's a necessary release, absolutely.
S&S: Did any other artists serve as an influence while writing and recording Welcome Back? (Neil Young, perhaps? Your "Harvest Moon" cover is both handsome and ghostly!)
Tim: Ha. Neil Young is an incredible songwriter, and "Harvest Moon" is one of the best songs ever, in my opinion. We were excited to offer our take and it's nice to see it so well-received. For the album as a whole, Eddie and I tried our best to be very deliberate in every choice we made. I have my influences as a songwriter for sure, but in terms of arrangements and production we were really trying to for something unique. We made "Welcome Back" at our studio in Massachusetts, so we had plenty of time to work, for the first time ever, ha. I think that helped us be as thoughtful as possible, and hopefully you can hear that in the recordings.
S&S: Your Escape Routes: The Stripped Sessions video series is particularly exciting to me as someone who digs acoustic tunes (such as "Fool" – a Stars and Scars favored track off Welcome Back). Would you ever consider doing an all-acoustic/stripped EP?
Tim: Well, funny you should mention that. Yes, and it's coming soon! We recorded acoustic versions of a handful of songs on the album and then we're releasing a new one too as part of an EP. I love playing these songs stripped-back because it's how they were first written and it brings me back in time a little bit.
S&S: The photographer in me loves the prints you share on social media. What kind of camera do you use? Do you always carry it with you to be prepared when inspiration strikes?
Tim: Thank you! We have a couple different cameras with us on the road (because we are a super artsy band, can you tell?) but I think that's Eddie's Canon AE-1. It's his dad's old camera. We try and take as many photos as we can while we're on tour just to keep a record of all these unique experiences. It'll help us remember everything down the road, hopefully.
S&S: How has your tour with flor been? What special memories have you made on the road?
Tim: Honestly, 10/10. I think the bands work really well together sonically and that makes for a great bill. Plus, the Flor guys are fantastic people and they've made us feel very welcome and appreciated and that means a lot. It's been an incredible experience traveling around the country with this band, and I'll be sad when it's over.
S&S: Are there any plans to tour the UK and Europe this year?
Tim: Not at the moment, unfortunately. But that has always been a dream of mine and I feel like we're getting closer and closer to making it a reality. There are so many places in Europe that I have yet to visit, and if we get the chance to visit them AND play music at the same time?! Dream. Absolute dream.
S&S: What does it feel like when you return home from tour? Is it a wonderful "I'm so happy to sleep in my own bed" experience, or more of an "I wish that never ended" reacclimating process?
Tim: The first day it's usually the former. I'm typically a little burnt out after a month plus of traveling and playing shows every night and it's nice to relax at home, see some friends, family, etc. But then it eventually hits you that it's over and it's like "well what am I supposed to do now?" I completely understand why some musicians dread touring but that's definitely not me. I'm just as comfortable in the van moving from city to city than I am at home cruising Netflix.