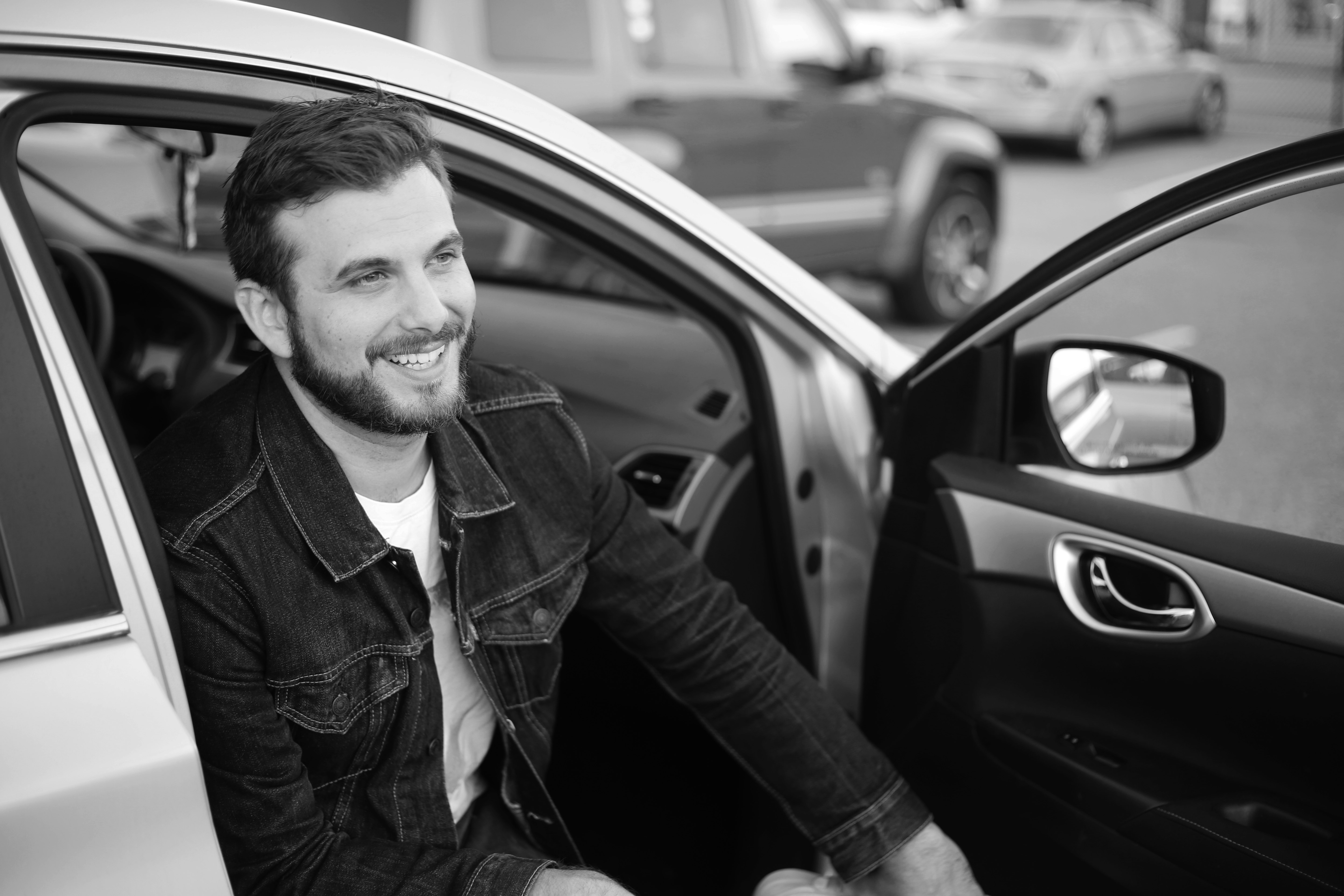 In a busy Greek joint in the heart of Bayville – a tiny summer town on the Gold Coast of Long Island – Des orders a small salad.
"The adventure park down the street used to be a batting cage," he says, schooling me on the history he shares with the town. "Now it costs $20 to play mini golf – can you believe that?"
Des, whose real name is Michael Desmond, grew up in the Long Island music scene, sharing the stage with well-known rockers like Taking Back Sunday. Even though his voice is big and his lyrics are introspective, Des is unequivocally down to earth, eager to throw in his two cents about his favorite artists and give you the link to his newest Spotify playlist.
Des' new EP, an electro-indie four tracker entitled Eighty-Six (which features collaborations with some of his closest friends in the industry), embodies life, love, and how to move on – hidden in the lines of punchy instrumentals and ultra dreamy vocals. Every track is a love letter to a particular compartment in his life, forcing listeners to take a longer look at who the guy behind the music really is and where he might be going.
"You can have a plan, but it's only as good as the moment," he tells me as we discuss Elliot Smith (an idol of his), the current political climate, and a shared experience of growing up on Long Island. "Music is how I communicate, so I want to be as authentic [with this release] as possible."
Truth be told, Des doesn't really care what people think about him or the way he composes his jams – which, in an age where selfies and self-absorption reign, is a refreshing piece of perspective. Only in his mid-twenties, Des' process feels more old school than the instant gratification culture he grew up in. He likes to let his songs marinate as he creates them, before ultimately deciding how to move forward – or backward – with the song. This type of thoughtful musical process is one of the many reasons why Des' sound is so unique; every single bit of it comes from the heart.
Eighty-Six, which is named after Des' love of the Mets (and the year they won the World Series), gives you those eighties vibes you've been craving, with tracks like "Giving Up" and "Dying Breed," touching on all the ways love can wreck you and build you up, respectively. The upbeat melodies feel like a crush-made mixtape, and the EP is best played at max volume driving down the LIE (don't worry, I checked).
On the track "Someone," Des' history in the industry is in the forefront, with perfectly blended instrumentals and a voice that would rival the gods. The expertly mixed track talks about freeing yourself from whatever restrains you but still finding yourself fighting that craving for human interaction we all need so much. The song is extremely catchy, albeit cloaked in self-reflection, but you'll find yourself tapping your fingers on your steering wheel every single time, belting out the words like the good ole' days.
And Des' talent didn't come from nowhere – he's masterminded other projects before – Peru the Band being his most successful. Even though he's Eighty-Sixed his old stuff, so to speak, he still crowdsources with his friends to create new content that reflects who he is as an artist. His music video for the single, "Don't You Worry," was made over the course of a few months in his basement and all came from the idea of lying awake in bed, thinking about what the past year has brought. For an idea so simple, the message is clear from the very first line, "This was the year you thought that everything was gonna change."
"I've always felt that the first line of any song is most important," he said, "So, I try to work through a song knowing what the first line will be. It holds the most meaning, I think, and all the best artists do it. It's something we've come to recognize in the body of the music – the way the lyrics impact us."
And he's right. Thinking about any of the songs you've loved over the years, the first line is always the gripper, taking hold of you for the next three minutes or so. Finding who we are in the lyrics of someone else's song is something that we, as music lovers, can all appreciate. It's the lifeblood of every song, and more often than not, the reason we keep coming back.
And Des? You'll be seeing him around more often because truthfully, this is the year that everything is gonna change. You'll see.