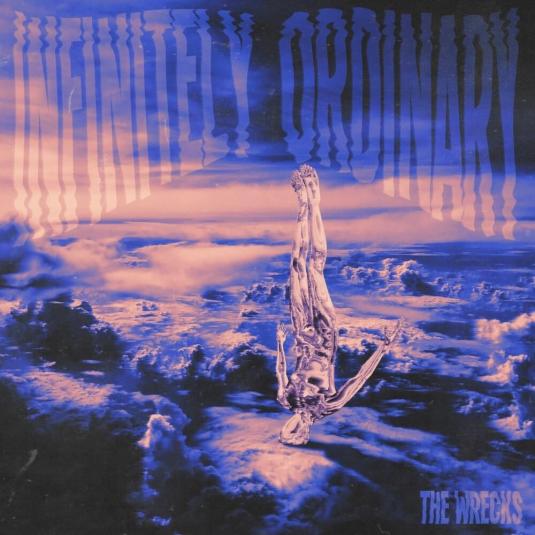 Overnight success is a popular myth within the music industry. However, if any band could qualify, LA alt-rock sensations The Wrecks would certainly fit the bill. After recording a quick demo tape in 2016, the group racked up hit singles, legions of fans, and world tours with some of the hottest rising talent around. What's most surprising is that despite such upward momentum, The Wrecks had achieved all this without a full-length record under the belts until now. After much anticipation, the group have delivered their debut album Infinitely Ordinary to the world, and thankfully for fans and new listeners alike, it more than meets the promise and potential of the group's earlier work. With Infinitely Ordinary, The Wrecks deliver an exhilarating, well-rounded, and largely satisfying collection of songs with plenty of style, flair, and humanity to spare.
Musically, The Wrecks have become known for their high-energy brand of alt-rock and pop, and early on, they built upon their signature sound with sophistication and vitality. Tracks "Freaking Out" and "Out of Style" are showcases of the band's bombastic and delightfully tongue-in-cheek approach, which immediately reveal them as highlights. Lead Vocalist Nick Anderson's performances strike the right mix of vulnerability and self-awareness and result in some of the record's most rewarding and enjoyable moments. Elsewhere on Infinitely Ordinary, tracks such as "Feels So Nice" deliver strong hooks and illustrate the band's dynamic musical range in the process. There's a strong sense of balance on the album, with high-octane rockers such as "We All Get Lonely" alongside more confessional numbers such as "Fvck Somebody" which adds layers of variety sonically and lyrically.
In terms of subject matter and presentation, Infinitely Ordinary reveals a surprising level of maturity and honesty. As a frontman and performer, Nick Anderson reveals notable growth and sincerity, which results in moments like the self-aware "This Life I Have" and the title track, which contains some of the band's strongest songwriting to date. While the album has plenty of the band's winning humor and wit, some of its true reward lies in how transparent and intimate it can be. "Fvck Somebody" sees Anderson trading in some of his edgy humor for vulnerability, and on orchestral number "Four," his vocal performance is one of his most assured so far. The growth in songwriting and performance indicate the true level of depth and artistry The Wrecks are capable of.
As a listening experience, Infinitely Ordinary benefits from its concise focus, which allows the listener to become fully immersed in the experience without fear of any dragging or dull patches. Credit also to the band as a whole, who demonstrate organic chemistry with one another and display a truly exciting level of unity on each number. Each member's respective strengths are allowed to shine here, and their shared joy and exuberance is purely infectious to hear. In terms of production, The Wrecks assemble their most wide-ranging release sonically with elements of alt-rock, synth-pop, alt-pop, and touches of orchestral, punk, and indie throughout. These influences manage to integrate themselves seamlessly and reveal The Wrecks at their most sonically accomplished.
Perhaps the biggest takeaway from Infinitely Ordinary is seeing The Wrecks utilize their potential and deliver one of the most passionate and joyful records of the year so far. Even more importantly, they've managed to build upon their previous momentum with smarts, style, and a genuine sense of energy and artistry. With rising talent, there are many factors to consider on the upward trajectory to success. For The Wrecks, with the release of Infinitely Ordinary, they've established their true potential and promise while offering up several possibilities for the future. Whatever these possibilities may be for The Wrecks, they certainly won't be ordinary but will definitely be infinite.
Songs to Spin: "Out of Style," "Feels So Nice," "Fvck Somebody," "We All Get Lonely," "Infinitely Ordinary"