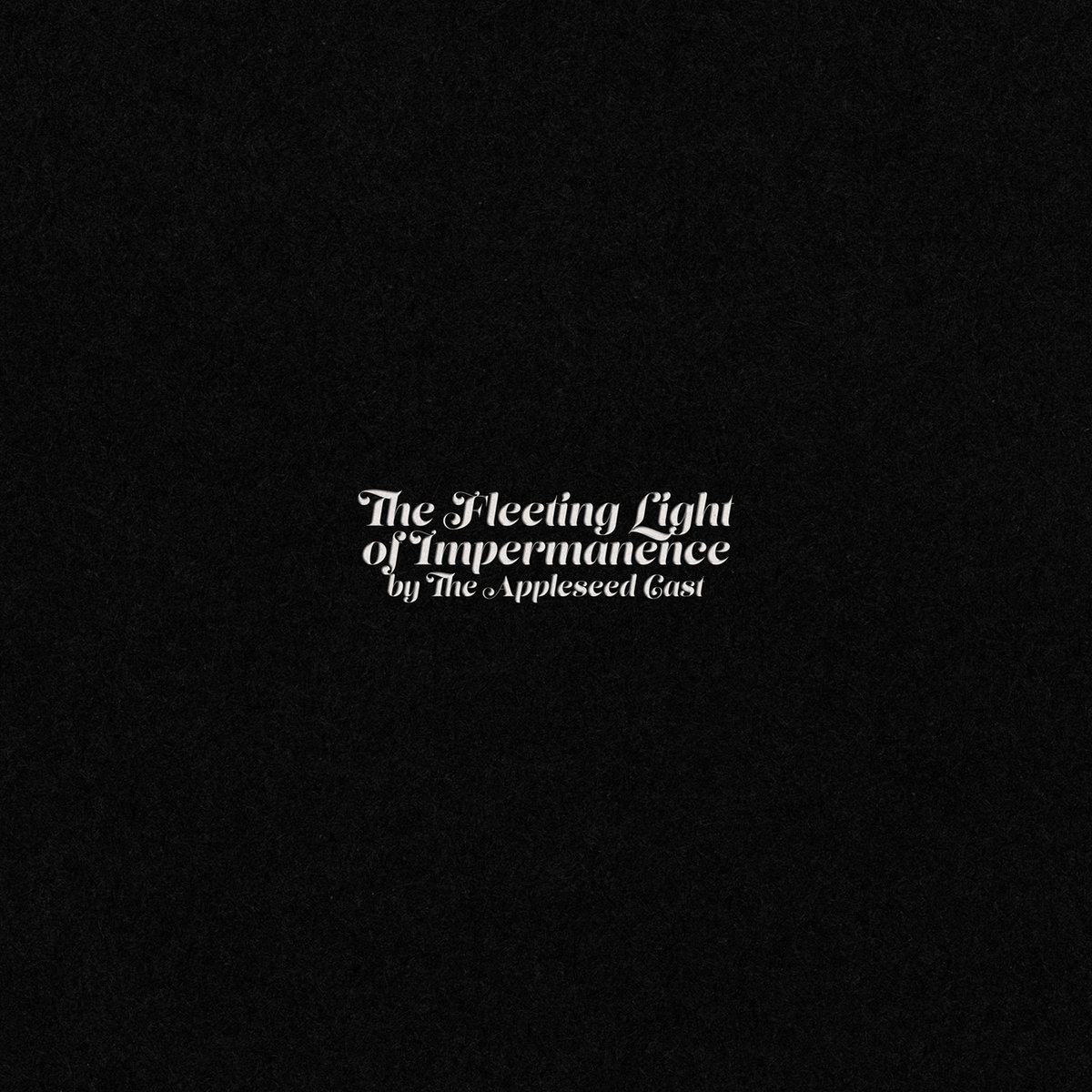 The Appleseed Cast, in contrast with many of their contemporaries, boast both a varied and wildly eclectic discography. Cap'n Jazz managed one studio LP long out of print; for almost two decades, American Football remained dormant after their self-titled debut. It's understandable. Creating celebrated work in emo and indie rock is laborious, and nine records of it is an entirely separate accomplishment unto itself. And yet, here we are. Now with ten under their belt, The Appleseed Cast have secured a unique position in alternative history.
It's hardly fair to call them "emo" anymore, admittedly. Not since The End of the Ring Wars have Appleseed really confined themselves to one genre, and even in those early days, they challenged the notion of the scene. To call The Appleseed Cast any one thing, regardless of what that thing is, is unfair in of itself. So, it comes as no surprise that their latest release, The Fleeting Light of Impermanence, is equally nebulous.
To clarify: Impermanence is difficult to pin down in the way it's difficult to pin a moth to a corkboard. It's not for lack of beauty but rather delicateness. Much like their previous works, this record sports that delicacy in the form of flowing instrumentals that tie many of the songs together neatly. It requires patience and attention to catch the intricacy, but the experience is pretty rewarding. After all, this is the band responsible for Low Level Owl parts one and two. The Fleeting Light of Impermanence is less sprawling and instrumental than those albums, but more expansive than The Appleseed Cast at their most tight and conventional on Two Conversations.
The opening track "Chaotic Waves" is more lighthearted and driving than most of the record, making for a good lead-in. There's a handful of catchy guitar riffs to be mined from it as well, making it a stand out in an album leaning towards more subtle instrument work throughout. "The Journey" makes good use of synthesizers, something the group has proven adept at before. In fact, the transition from "Time The Destroyer" and "Collision" is one of the most memorable electronic moments on the record.
Here, The Appleseed Cast find themselves very on brand with piano, organ, orchestral, and electronic bits woven into the music. Impermanence still manages to be singular in the band's discography, as with just about everything they've recorded. Each time an Appleseed LP rolls around, it feels all at once nostalgic and contemporary. Here, they remind younger revival artists of what inspired them in the first place, breathing new life into the somber indie that's come to define the 2010s.
Fans of The Appleseed Cast will find The Fleeting Light of Impermanence both a familiar and fascinating listen – familiar in all the ways that make the band great and fascinating in the new angles they've fused with their signature sound.