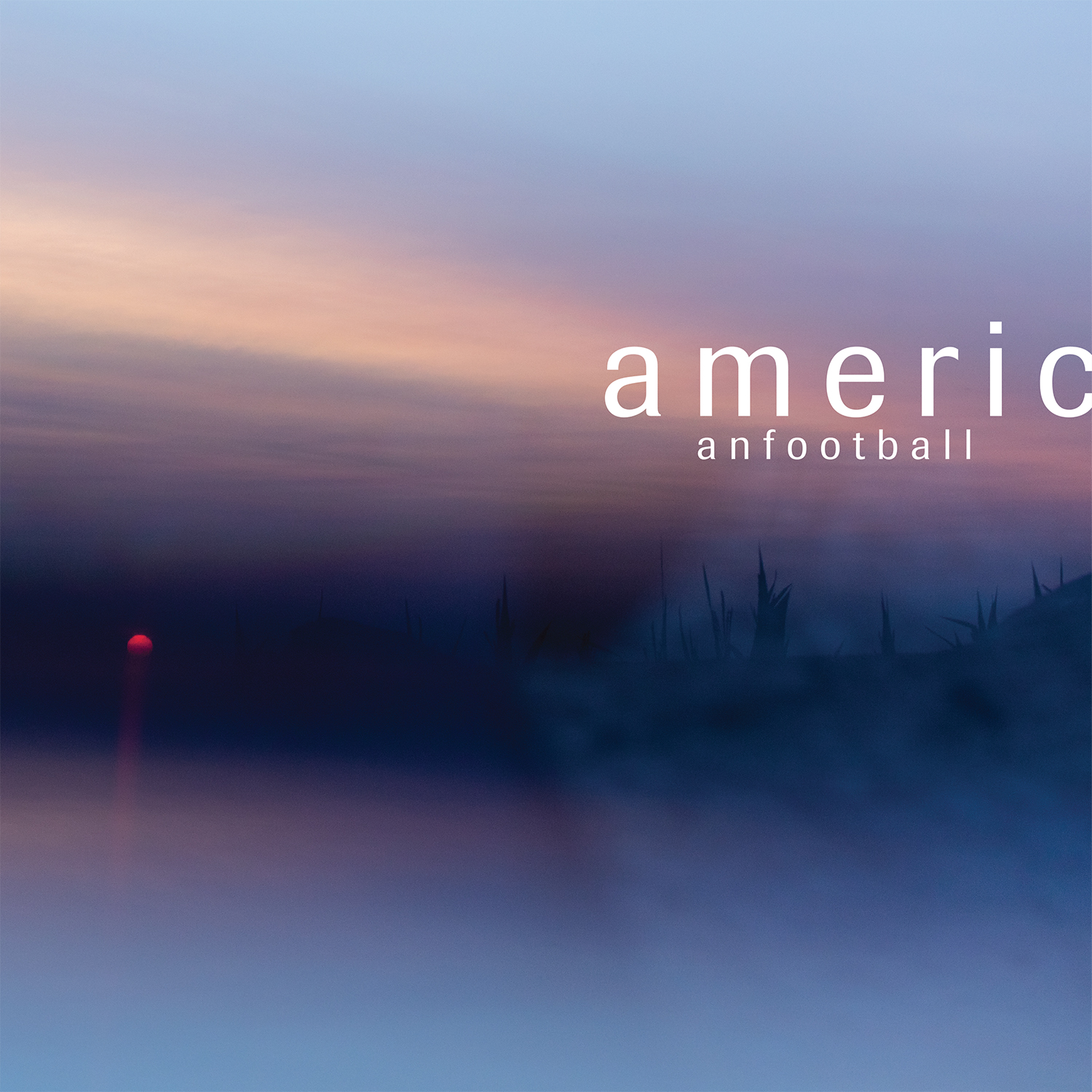 In 1999, Illinois rockers American Football released their first full-length album and then promptly vanished. As the long-term hiatus continued, the self-titled release became a bit of a cult classic among fans of math rock. Fifteen years later, they shocked the alternative music scene by getting back together, dropping a deluxe edition of their self-titled first record, and playing three very special sold-out reunion shows at Webster Hall in New York City. Alternative music listeners everywhere – American Football fans and strangers to the band alike – were suddenly swept up in the bandwagon-like feelings of impossibility becoming reality. I was three years old when American Football first broke up, but you can bet your life savings that I tried to buy tickets to the reunion shows (and was unsuccessful).
After their Lazarus-like revival, the band went on to release a second studio album in 2016. American Football is nothing if not consistent: fans swooned over the cover art for LP2, which followed along with the same (dare I say iconic) house motif with their band name cut off in exactly the same spot – americ anfootball was back, and they didn't seem to be going anywhere. The house quickly became a structural embodiment of the band and their fans – and a huge tourist attraction.
The math-rock sound was also still there. LP2 was a near perfect sequel to the sound on their debut – they both shared the same deep, instrumental classic math rock feel. Listening to the majority of these albums feels half like a jam session and half like listening to sound check. LP2 was very much concerned with being a direct sequel to the cult-classic original self-titled because isn't that what fans expect when a band releases a second album? It sounded as much like American Football as anyone would expect from a sophomore album, but the issue with that was the 15-year age gap. In the 15 years between albums, the boys of American Football grew up. They found their footing as adults, got married, and settled into new projects with different sounds. It's only natural that the band's sound would also grow up, and I think that's where LP2 missed the mark. There was an expectation of growth that just wasn't evident on the album as a whole.
LP3, on the other hand, introduces a brand new look for the Illinois quartet. The house is no more – instead of their muted green-and-cream color scheme and domestic visuals, the image gracing the cover of LP3 is a hazy blue-and-purple pastel sunset with what looks like the charred remains of a fire. Don't worry though, the words are in exactly the same place.
The general tone of the album is also a bit of a departure. The band's previous releases were very guitar-centric. They sounded gritty and heavy with lyrics that seemed almost like an afterthought, like the listener was really supposed to be paying attention to the cacophony of the instrumentals rather than what the band was singing about. This time around, however, the instrumentals have a majorly ethereal quality to them and the lyrics feel more deliberately in the spotlight. Everything is just slower. There are even three guest vocalists featured in the collection: Rachel Goswell of Slowdive, Elizabeth Powell of Land of Talk, and (drumroll, please) Hayley Williams of Paramore.
Among the the nine new tracks, there are some phenomenal standouts. "Silhouettes" is almost angelic – the wind chimes outside my house were making noise while it was playing and the only reason I could tell them apart from the intro to the song is that I could see them moving. Despite the similarities to my garden decorations, it's one of my top picks overall. The vocals don't kick in until 1:39 of the very lengthy 7:22, but when they do they are perfect.
The most moving of the bunch is "Uncomfortably Numb" featuring Hayley Williams of Paramore. This didn't come as much of a surprise, as the song is basically already emo royalty. Lead singer Mike Kinsella's vocals on the tender opening lines of the song are beautiful, but when Hayley's begin, it sends shivers up my spine. Her vocals on this song are so, so sweet. They weave themselves into the melody nearly imperceptibly at the start of the second verse and grow to be a beautiful female contrast vocal. She holds herself back from what Paramore fans know she's capable of to deliver the call-and-response chorus and a full verse with gentleness. She sounds like an angel. If I've listened to the whole album three times over, I've circled back to this track at least an extra ten times.
The writing on this record is, overall, really lovely. It's full of stunning metaphors and figurative language. At the beginning of "Doom in Full Bloom" (which I can already picture tribute tattoos for, what a stunning song title), Kinsella croons, "I'm kerosene, you're burning bright." On "Mine to Miss" he admits, "I miss you like a past life" and "my head is an unmade bed." Elizabeth Powell sings delicately in French on "Every Wave to Ever Rise".
Each individual song is stunningly beautiful. However, as a whole collection of songs, there's not a lot of variety – I put it on for a first listen as I went about my day, and certain middle parts of the album blurred together. Unless you're really sitting down to mindfully pay attention, it's easy to miss when one song ends and another begins. "Doom in Full Bloom" and "Mine to Miss," for example, both have similar lackadaisical repetitive melodies. A full listen-through gets a bit muddy after "Uncomfortably Numb," so I think I'm going to prefer listening to these shuffled amongst a playlist or as one-off dips into the album. The band's math-rock roots lend themselves to complexity in a way that verges on sounding a lot like ambient noise when it doesn't hit the right mark. But when it does hit that mark? It's magical, melancholic, heavenly even.
A change in sound is often hard for bands with such iconic early work. Finding and fitting that sound into a new package is a goal that so many bands don't achieve. LP3 hits this target effortlessly. This album is still very much an American Football album. It's still undeniably math rock, but now it's… math rock for grown, married men? Math rock for adults? Math rock for a band that's been through changes but has cemented their space in the alternative music economy. They've done that thing that's so hard to do when you have a long-running music career: mature the sound of your music as you yourself mature, without losing your identity.
I'll admit that I sat down to write a review for this album a bit skeptical: I came to American Football late in its initial lifetime, and I wasn't fully thrilled with LP2. I had a working theory that the hype surrounding American Football was bandwagon-based praise for their coming off of a 15-year hiatus. I wasn't interested in hype for the sake of hype if the music didn't back it up. I don't know what I was expecting from their third full-length, but it certainly wasn't what LP3 has to offer me. I get it now. As I sit here listening to "Heir Apparent," I admit that I have been proved pleasantly and deeply wrong in my discrediting them. To American Football, I offer both an apology and a pledge: I'm sorry I was a nonbeliever. Thank you for these stunning songs. I promise to give LP2 a second listen with fresh ears.
A track I have on repeat: "Uncomfortably Numb"
A track I could live without: "Life Support"