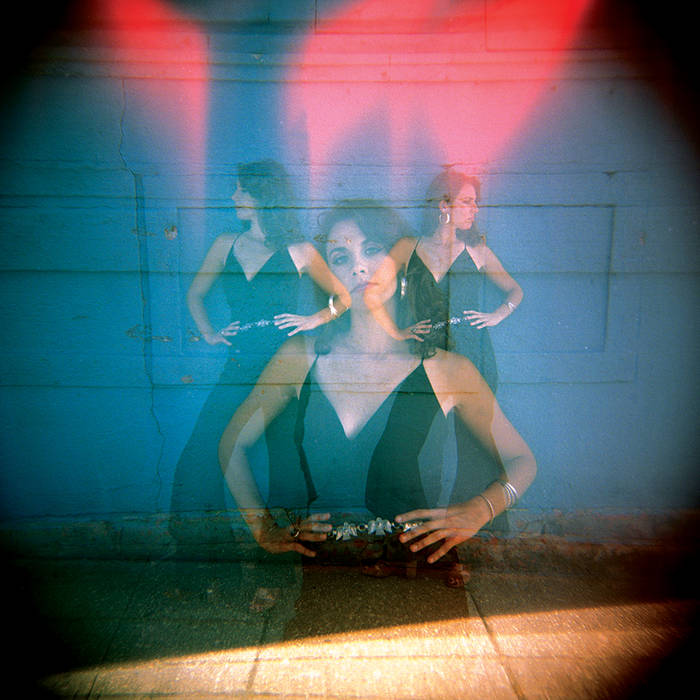 Sometimes, an artist comes along that captures what we're all going through as human beings with clarity and pure honesty. If we're lucky, these artists give as much as their work to us as possible and allow us to see ourselves in their music while still delivering something fresh and vital to say. Rachel Ana Dobken with her latest full-length album When It Happens To You gives us a listening experience full of moments of searing truth and lush beauty while showcasing her immense musical talent. Her songwriting tackles complex topics such as communication, relationships, self-esteem, and identity. That may seem like heavy subject matter, but thanks to Dobken's rich and multi-faceted songwriting and her atmospheric yet refined soundscapes, these songs manage to be emotionally resonant and musically dynamic.
The personal and raw nature of Dobken's songwriting and musical choices can be deeply felt on numbers such as "Always" and "Got Away" which examine communication and relationships amid layered instrumentation, electrifying guitar parts, and deeply committed vocal performances. When all these elements come together, When It Happens To You can be an immersive and engrossing body of work. Its sense of balance allows for each track to stand on its own yet blend seamlessly into the other. Tracks like "Us" are romantic and warm and showcase Dobken at her most vulnerable, while highlights such as "Learning How To Let Go" are deeply confessional and visceral; it's this juxtaposition of emotions and moods that make this album such a fascinating listen. What makes When It Happens to You so special is its understated simplicity. Tracks "Everybody Wants" and "Understand" handle familiar issues of miscommunication and longing for acceptance, and in Dobken's words and music, they sound distinct, sincere, and expressive.
Credit also must go to Dobken's choice of collaborators on this album who range from notable musicians such as Danny Clinch and Joey Henderson of The Burns. The collaborations add weight and texture to the arrangements without overshadowing, and Dobken manages to highlight them while still remaining a distinct presence on her songs. In terms of presentation, the album's production is layered and richly arranged, and each track is sequenced effectively allowing for a fully-formed and cohesive listen.
Overall, When It Happens To You is an accomplished work of art that's honest and personal and an indicator of Rachel Ana Dobken's pure talent as a musician and songwriter. Do yourself a favor and make some time for it.
Songs to Spin: "Learning How To Let Go," "Everybody Wants," "Always," "Us," "Understand"