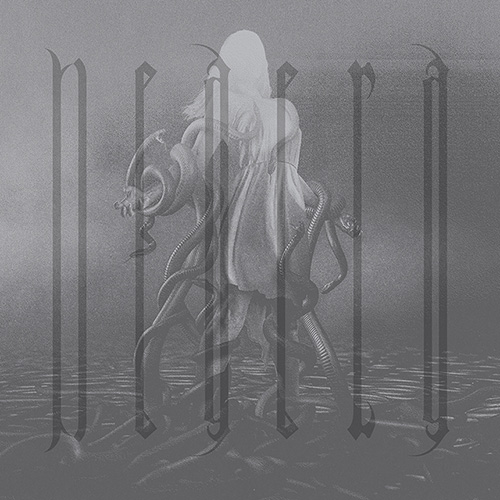 Warning: this album may cause endless amounts of happiness, intense headbanging, and an uncontrollable urge to air guitar. Talk about a group of guys that were born to unleash death metal upon the world. German metalheads Benjamin Hilleke (Lead Vocalist), Stefan Keller (Guitar), Tobias Buck (Guitar), Benjamin Donath (Bass), and Sebastian Heldth (Drums) make a helluva comeback statement with their new self-titled album, Neaera. The album features 11 exciting tracks including their hit "Torchbearer." With some of the most intense, heart-pounding, gut-punching tunes, Neaera is a record you'll want to get your hands on.
The intro track "(Un)drowned" gradually reels you in, setting up for a pure adrenaline rush guaranteed to produce pure euphoria from the album's second track "Catalyst ." The song delivers four minutes and twenty-two seconds of dynamic and well-organized drums and strong bass effects with some crisp and refreshing vocals. Both the intro and "Catalyst"  have a very similar tone arrangement to Metallica's Death Magnetic classic "That Was Just Your Life."  The only exception besides the vocals, of course, is Metallica's usage of the guitar is heavier, but Neaaera uses a strong ensemble of drums and bass.
"False Shepherds" is a reminder that Neaera are one of the best shredders in the game of death metal music. The song boasts a great balance of tempo matched with a non-stop freight train of insane guitar riffs and drums. It's a very exciting number that brings out a sense of escapism that fans will love in the tone and rhythm.
Overall, Neaera is a well polished and kick-ass record that fans will enjoy. The quality is pretty solid, and the album doesn't let up at all after the first track. It's usually difficult to bounce back into the music scene after a five-year hiatus but fortunately for Neaera, it feels like they never left. If you're looking for a band that can deliver a relentless and monstrous combination of metal, then look no further.