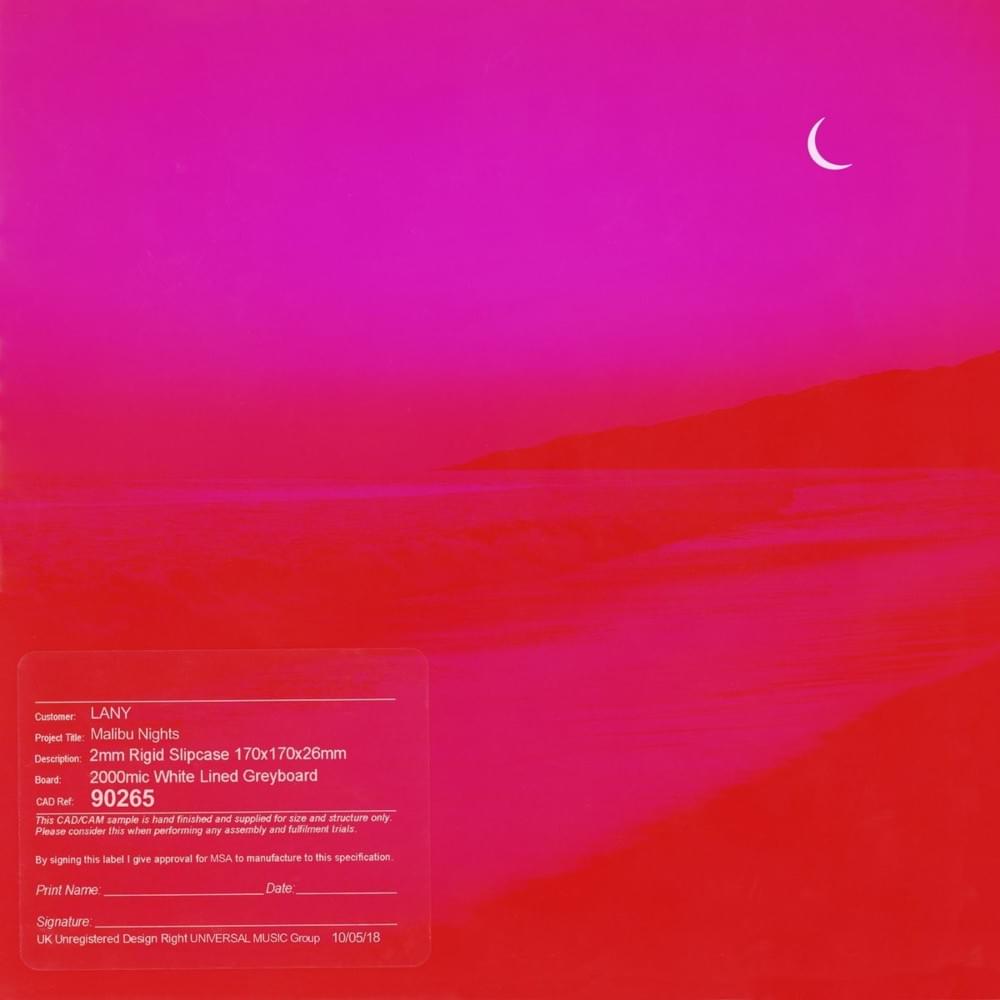 The breakup album. A staple in many artists' catalogs and heralded by listeners for its raw confessions and relatable mood for a late night drive. Indie pop group LANY are the latest to take a swing at this particular sub-genre with their recent release, Malibu Nights, and in the process make a case for their progression both sonically and lyrically. Musically, Malibu Nights occupies a moody 80's synth-pop atmosphere while also incorporating elements of R&B, electric, and dream-pop into the mix allowing for diverse and grand soundscapes. Much of the production glistens with style and flair, and lead vocalist Paul Jason Klein contributes with emotionally rich and soulful performances establishing a cohesive tone that is beautifully sustained throughout.
Much of the subject matter on Malibu Nights deals with heartache, loss and the longing for past times. With themes such as these, one could assume this is a heavy or downbeat record but surprisingly, thanks to the sophistication and vitality on display, each song remains engaging and refreshing. In terms of unity and cohesion as a band, each member of LANY plays off one another with ease and fluidity. Credit to Jake Clifford Goss and Les Priest whose drum and synth work respectively lay the foundation for much of the album's tone and structure. The synthesis of their dynamic sound can be witnessed on tracks such as "I Don't Wanna Love You Anymore," "If You See Her" and "Let Me Know." These songs showcase the range and scale of LANY's sound as they take influence from jazz, indie, ambient, and pop, weaving together their own distinct sound with exhilarating and emotional results.
What truly makes Malibu Nights an accomplished listening experience is the level of sincerity present on every song and in each performance. It would be easy for an album like this to appear calculated or curated for effect, but thanks to the honesty and vulnerability of the songwriting and the rich texture of its arrangements, Malibu Nights is utterly mesmerizing and establishes itself as one of the most resonant pop releases of the year. 2018 has been chock full of 80's inspired pop and upon one listen to Malibu Nights it's clear it more than earns its place in the crowded conversation. No doubt there will be plenty more albums about heartbreak this year, but rest assured, you won't be forgetting this record anytime soon.
Songs to Spin: "I Don't Wanna Love You Anymore," "If You See Her," "Let Me Know," "Thru These Tears," "Malibu Nights'