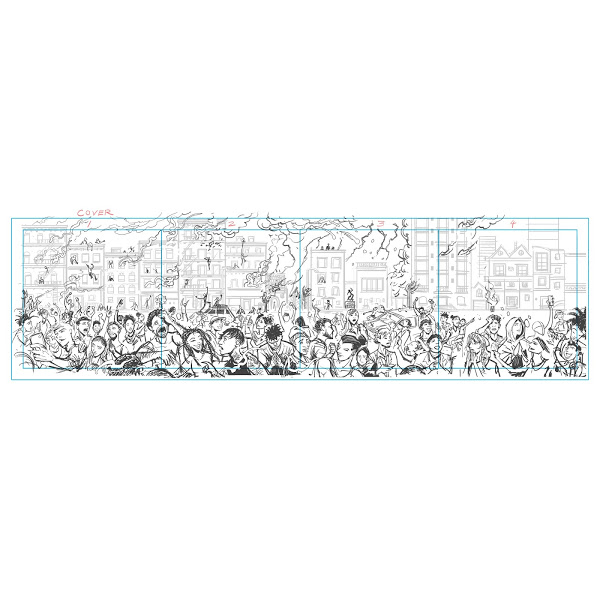 Time is quite a mysterious concept these days, and now more than ever, the essence of a moment is a crucial topic for many individuals, artists included. With his fourth full-length album, Donald Glover aka Childish Gambino tackles the very nature of time itself. The aptly titled 3.15.20 finds Glover taking listeners on an eclectic, wide-ranging sonic and spiritual odyssey which showcases his ambition, honesty, imagination, and sheer audacity as an artist and performer. As a listening experience, 3.15.20 is a mixture of genres and concepts, ranging from world music to funk to soul to electronica – no sonic stone is unturned here, and the results are some of Glover's most exhilarating and personal work to date thus far. Compared to many modern releases, there's a rawness and spontaneity to 3.15.20's structure and execution which adds a layer of urgency to it. While its abstract nature may take some getting used to, repeated listens reveal a deeply nuanced and surprisingly thoughtful body of work.
Right away, 3.15.20 announces its ambitions with the futuristic afro-pop of "Algorhythm" which utilizes vintage soul influences to cast some sly commentary on modern social and racial politics. From there, the album doesn't let up in terms of risks or artistry. The small-scale funk epic "12.38" begins as a hilarious psychedelic ode before evolving into a blunt examination of racism, courtesy of an unexpected yet welcome guest verse from 21 Savage. The juxtapositions in tone Glover toys with could fall apart in lesser hands, but here, this balancing act allows for a deeper resonance. Other moments on the record are thrillingly alive such as the vintage, Prince-esque funk of stand-out "19:10" and the surprisingly tender old-school soul of track "24:19." The mixture of emotions Glover presents range from joyful to soulful and at times melancholic and introspective, yet somehow ,they all manage to retain the same level of sincerity and depth.
Genre and content-wise, 3.15.20 explores a vast array of perspectives big and small. There are numbers examining commitment and love such as "24:19" and others such as "35.31," which takes a child-like nursery rhyme and flips it into a tale of a drug dealer's plight in society. Highlight track "42.26" formerly released as "Feels Like Summer" emerges as a sweet and infectious R&B number while also touching upon climate issues in a subtle fashion. In terms of performance, Glover manages to streamline both his rapper and vocalist sides to maximum effect and demonstrates perhaps the most range and versatility on either end thus far in his career. Lyrically as well, Glover is at his most direct and commanding, crafting some of his most purposeful statements yet.
The real heart and soul of the album though lies in its final two tracks "47.48" and "53.49." Both incorporate soul and gospel influences and offer stirring commentaries on the racial and social injustices being carried out day by day. While on the surface, both these tracks could come off heavy-handed, Glover manages to inject a genuine sense of hope and humanity that elevates them into something truly uplifting and spiritual. Perhaps the album's most resonant moment comes near the end of the track "47.48" wherein a monologue, Glover and his son discuss whether they love themselves. It's this sense of humanity that truly allows 3.15.20 to exist as not just another collection of songs but a fully realized statement. In an age where so many uncertainties exist, powerful art can truly be a comforting source.
With 3.15.20, Donald Glover has possibly made his most accomplished statement yet while creating a body of work full of hope, joy, passion, and ideas. Not much is for certain these days, but with art this impactful, Glover's future is for sure.
Songs to Spin: "19:10," "47.48," "53.49," "42.46," "Algorhythm"