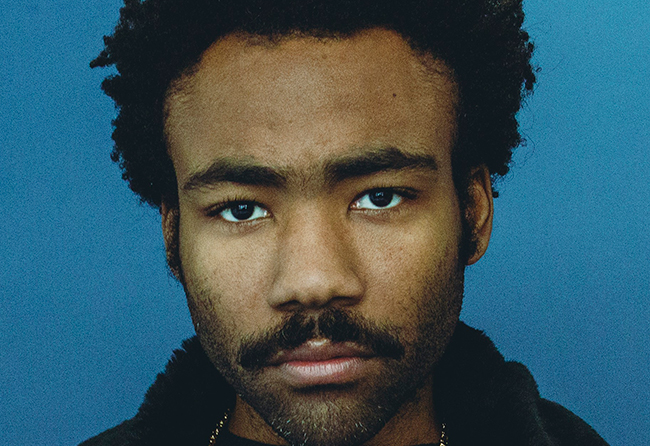 Childish Gambino
September 14, 2018
Madison Square Garden
New York City, NY
Donald Glover has earned a reputation for being able to do just about anything. From being a notable performer on hit series such as Community to spearheading his own acclaimed TV series Atlanta and being the lead in big-name franchises such as Star Wars and the upcoming Lion King, Glover has earned his renaissance man status wholeheartedly. However, there is one passion project of Glover's that seems to tower above them all in terms of scope and ambition, and that's his musical persona of Childish Gambino, which he performed under twice at Madison Square Garden. As Gambino, Glover has traversed quite an array of musical styles. His earlier mixtapes and debut album Camp found him embracing the alternative rap scene before exploring more of his conceptual side on follow-up Because The Internet. Finally, he fully delved into funk and soul on his latest release Awaken My Love! During the duration of his performance at MSG on September 14, Glover gave his Gambino alter-ego a spectacular send-off while delivering an exhilarating and immersive experience.
From the moment he emerged on stage in a beam of light, Glover – performing an unreleased song entitled "Algothyrim" -commanded the stage with a tremendous physicality and a visceral devotion that was present the entire night. In terms of setlist, the evening did primarily feature newer material. While there were some notable exclusions, what Glover did perform was utterly captivating. His performances of "The Worst Guys" and "Worldstar" – two of his most popular songs off Because The Internet – were staggering in their intensity and elicited rapturous response from the crowd. His performances of newer material such as "Riot" and "Boogieman" were raw yet full of explosive soul and energy. On stage, Glover employed a live band that added richness and texture to his song selection. He played off of them with ease and sophistication, and they, in turn, enlivened his performances by adapting seamlessly to the many styles and moods executed throughout the night.  In-between the music, Glover expressed how his consecutive MSG shows were the last Gambino concerts ever and went even further by saying the night wasn't just a concert but church.
While both are bold statements, if anybody can craft a show to be a spiritual experience, it's Glover, and he conducted quite a sermon for his audience that night. From emerging off-stage to perform in the lower bowl for an extended segment of the show to bringing out dancers during his performance of "This Is America," Glover pulled out all the stops and truly created an experience that was incredibly engaging and established an organic connection with his audience. Glover emphasized living in the moment rather than just waiting for a moment to record; it was a fascinating statement and one that emphasized what makes Glover a unique figure. Here is an artist who is dedicated to making sure his audience feels each moment as much as the last and is completely present within those moments – the overall effect was deeply personal and soulful. For the final moments of his set, Glover saved the best for last as he led a rousing encore of fan-favorite numbers such as "Sober," "Sweatpants," and "3005," but perhaps the performance that most properly summarized the evening was that of "Redbone," the breakout hit from his latest album.
As the final song of the night, "Redbone" was intimate, sensual and visceral yet earthy and natural in its execution. This approach encapsulates Glover as a performer perfectly – an individual with big ideas fulfilled with a down to earth mindset.  There's no telling where Glover will go next with his career or Childish Gambino, but one gets the feeling we've only just seen his true potential. Glover's last album is called Awaken My Love! and the title is starting to feel like less of a coincidence. On the world-famous stage that night, Glover's artistry was truly awakened. Stay woke, indeed.