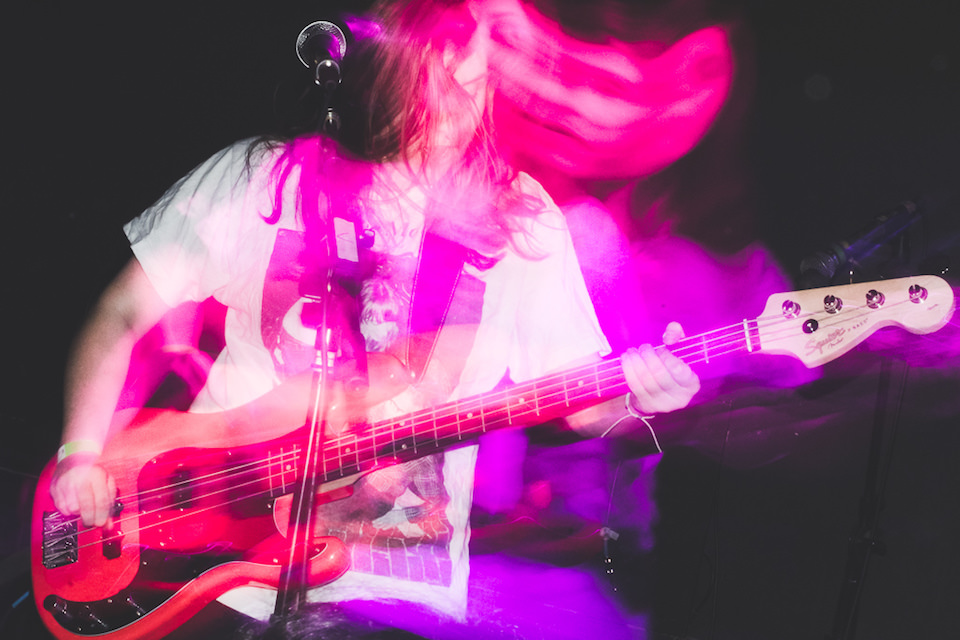 March 10, 2018
529
Atlanta, GA
Writer's note: the bassist of Yukons, Han Lenkey, is my sister, but please don't call me biased, because what you are about to read is nothin' but the truth. Also, my mom didn't raise me to be a phony or a liar.
"Hey, you might want to get here, like, now. We sold out the show."
This text from my sister came as no surprise; Yukons, though only playing for two years, have no trouble attracting a crowd with their high energy, emotive punk music. Wasting no time, and ignoring m yage-induced chronic tiredness (a.k.a., I can No Longer Hang), I quickly booked it to East Atlanta Village.
Shortly past midnight on March 11, I pushed my way into the loud, sardine-packed mass of dancing folks at 529. There was a tangible aura of excitement, passion, and pure happiness. Yukons were set to take the stage to celebrate the release of their tape, South of the Equator, and kick off their first national tour.
Founded in 2016, Yukons is comprised of José Joaquín Izaguirre on guitar and vocals, Han Lenkey on bass, and Danielle Dollar on drums. Focused on Izaguire's writing style of Latinx expression, the three piece excels in combining catchy, almost nostalgic punk tone with enthusiastic, youthful emotion. Their sound may inspire you to be more politically active. They'll make your dad fondly remember his garage-rock days. You'll want to hold your girlfriend's hand at their shows and scream your heart out.
In their short two years of activity, the band has swiftly carved out a loving and welcoming home base in the ATL DIY community. They've had both a song release and full feature in Immersive Atlanta, opened for established Atlanta fav's like OMNI, got listed as a song of the week by Remezcla, and now have their debut album on Spotify.
Uh, damn. (I'm writing this from my bed after watching Paranormal Witness all day, so clearly you can see who is the cooler sister.)
Ripping right into their set, Yukons exploded with literal triumphant sound. They played through album cuts like "Nueva," "Abajo Cadenas," "Clockwerk," and "Palace." Creating that moment of DIY community magic, the crowd knew every single word to these songs. They also played new, unrecorded songs "Fuego," "Fast Song," and "No Sabes."
More than a release show, this was a celebration. The band radiated an excited feeling of achievement over creating kickass, well received music. Family of the band members, close friends and loved ones mixed in with regulars and new listeners. The crowd fed off the energy of the band and surged back and forth; no one escaped the pit (not even my mom – go Beth!). Faces were plastered with boozy smiles and sweaty glee.
I walked out of 529 feeling genuine childlike euphoria; it took me back to being a kid in Jersey, screaming Ramones' lyrics out the passenger side car window, to dancing in a stranger's cold, packed basement, no delineation between crowd and band. I had a fleeting moment where I revisited the hopefulness of my past. Hey, anybody wanna start a band?