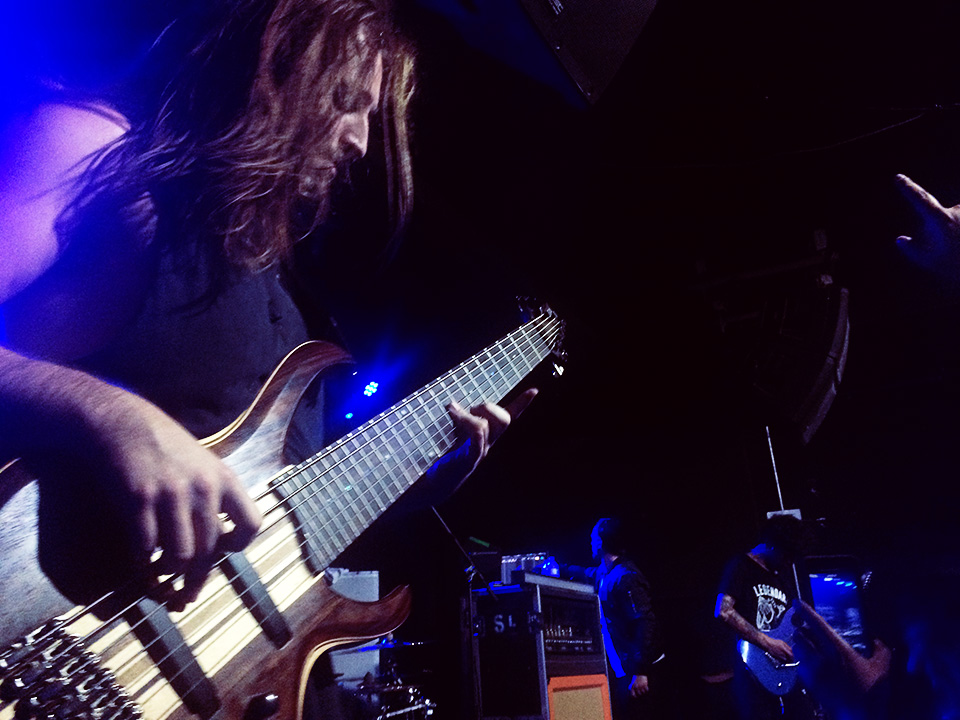 May 7, 2018
St. Vitus Bar
Greenpoint, Brooklyn
St. Vitus Bar is one of New York City's more unusual venues. Housed in the back room of a gothic-themed bar — you enter through a sliding glass door, into a cave of dim blue light, passing inverted crosses and a set-up of prayer candles as you go — the Greenpoint, Brooklyn concert stage has the mysterious air of a witch's hidden lair. With a capacity of just 350, the space is so tiny that you can feel the bass rattle the floors. So tiny that you can read every word on the call sheets taped over the stage. So tiny that — during the sound check before his band's set at their May 7 show — Veil of Maya guitarist Danny Hauser was able to have a conversation about it with the concert-goer standing next to me in the front row.
"It's punk rock," Hauser said, with an amused glance at the minuscule stage. "It's fine."
And true to that statement, the Monday evening show had a classically punk, rough-around-the-edges vibe. The show was something of a pop-up event; the Chicago-based metalcore four-piece is currently on tour supporting Dance Gavin Dance and Underoath, but they dropped into Brooklyn on a day off between cities. For their night in the spotlight, the band took a straightforward, minimalistic approach: there were no fancy backdrops, no light shows, no frills. Just an explosive evening of music.
The show opened with a set from local band Sycarian. A death metal act as heavy as they come, the New Jersey foursome started the night with a roar. Their music was hard-hitting and exciting, and their crowd of dedicated fans gleefully chanted along to every word. For those of you in the New York and New Jersey areas, Sycarian is an upcoming band to watch.
Second up was the Tampa Bay post-hardcore group LIMBS. Like Veil of Maya, LIMBS was visiting from the Dance Gavin Dance/Underoath tour, and they brought the party with them. The most up-tempo act of the night, the five-piece band jumped, thrashed and raged across the stage; their set was so raucous that, at one point, one member accidentally smacked another in the face with his guitar. These wild antics spoke to the band's feisty attitude and high-energy approach to hardcore, and I'm definitely looking forward to the next time one of their unpredictable performances roll into town.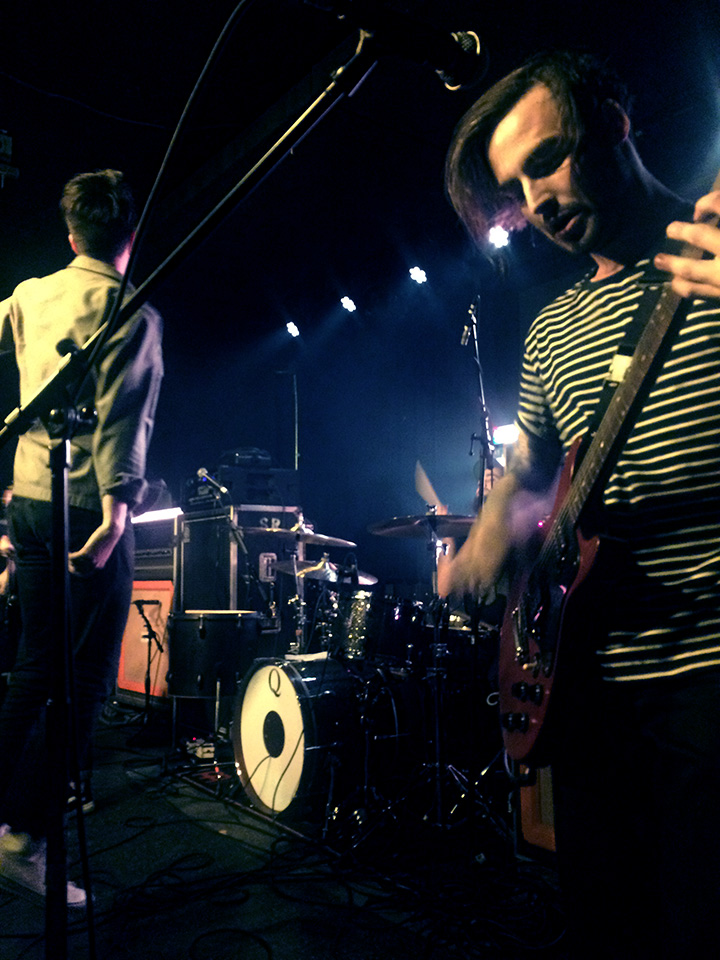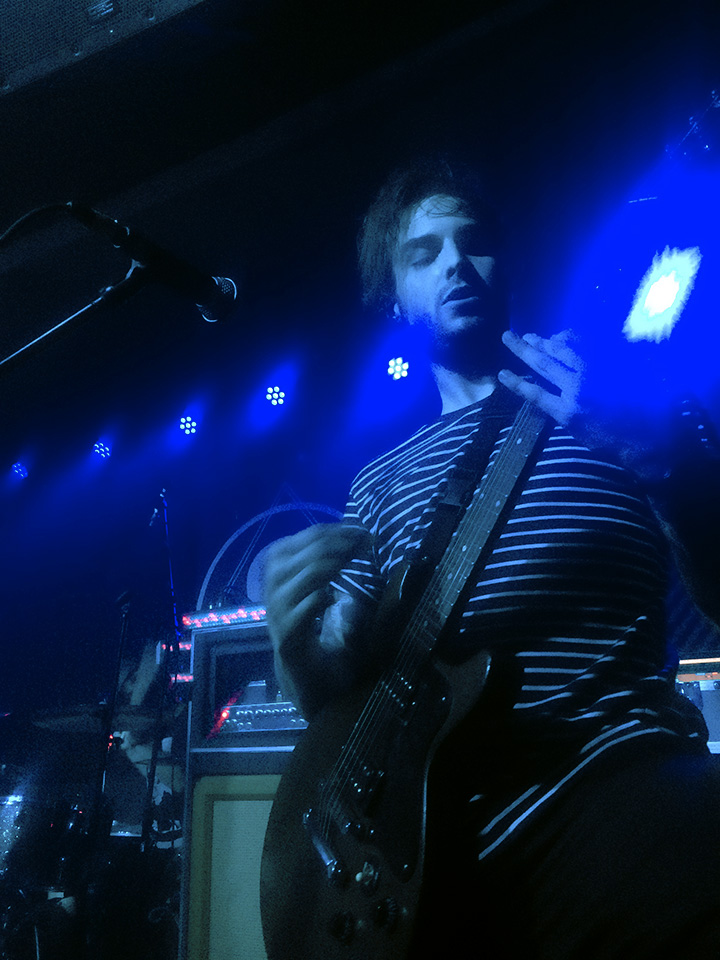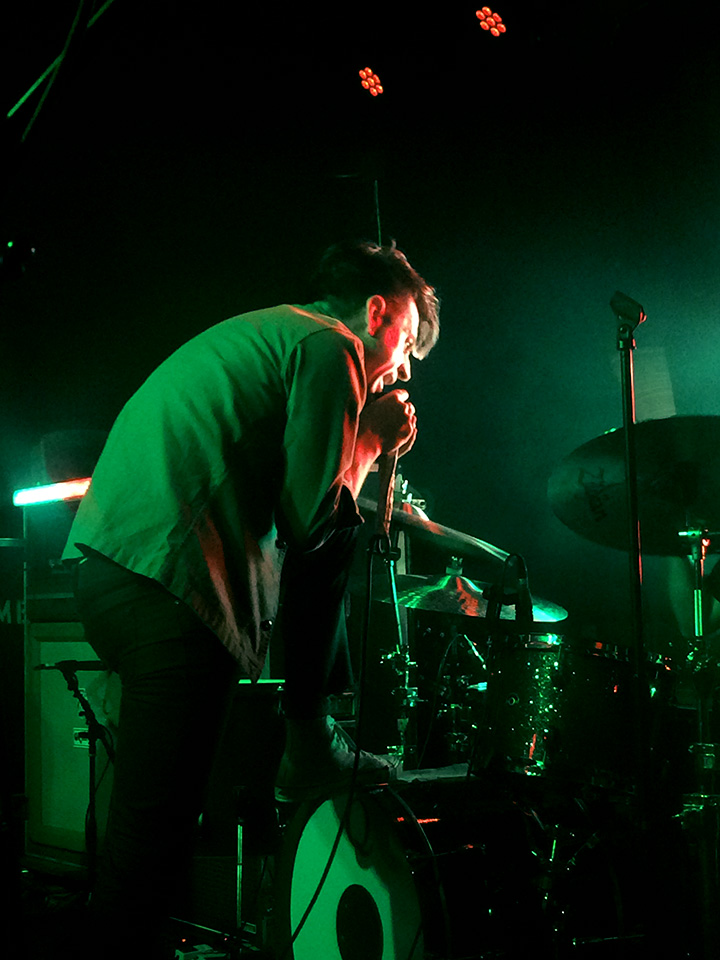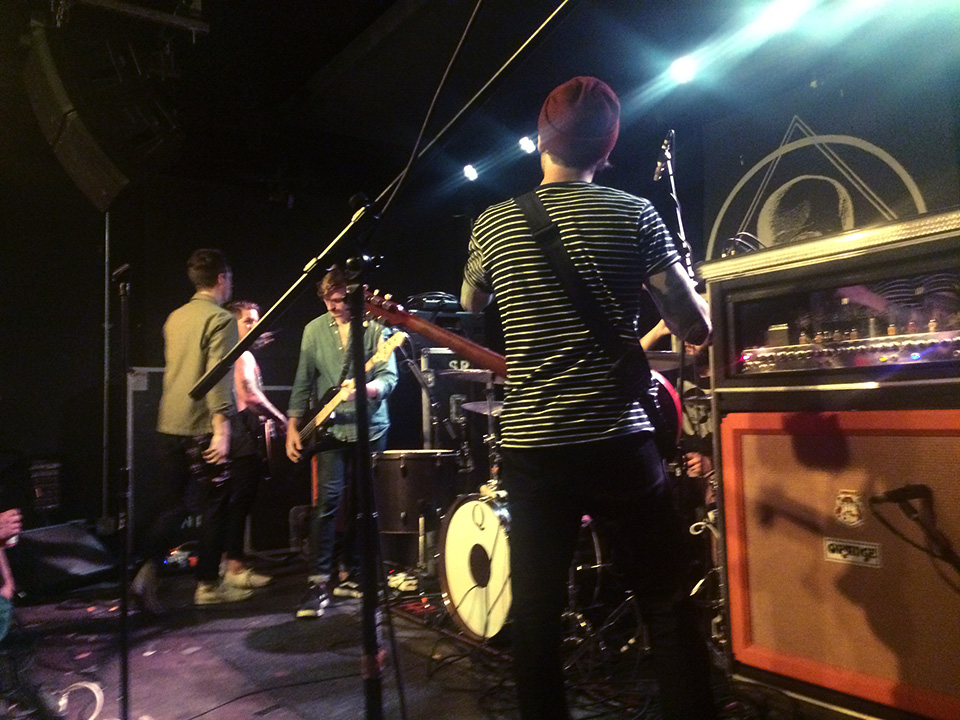 Finally, Veil of Maya closed the night in thrilling style. Because production elements were so sparse, the music and the band's natural talents were front and center, and they rose to the challenge tremendously. The band played for nearly an hour with nary a missed note, and they had a thunderous presence, a larger-than-life storm that overtook the small room. Lead singer Lukas Magyar gave a particularly striking performance; he shifted effortlessly between clean and unclean vocals, never faltering for a second with either extreme. Pulling mostly from the band's 2017 album False Idol as well their 2015 hit Matriarch, the set list was a fiery line-up of intense instrumentals and show-stopping hooks, and the crowd cheered for every song that was introduced.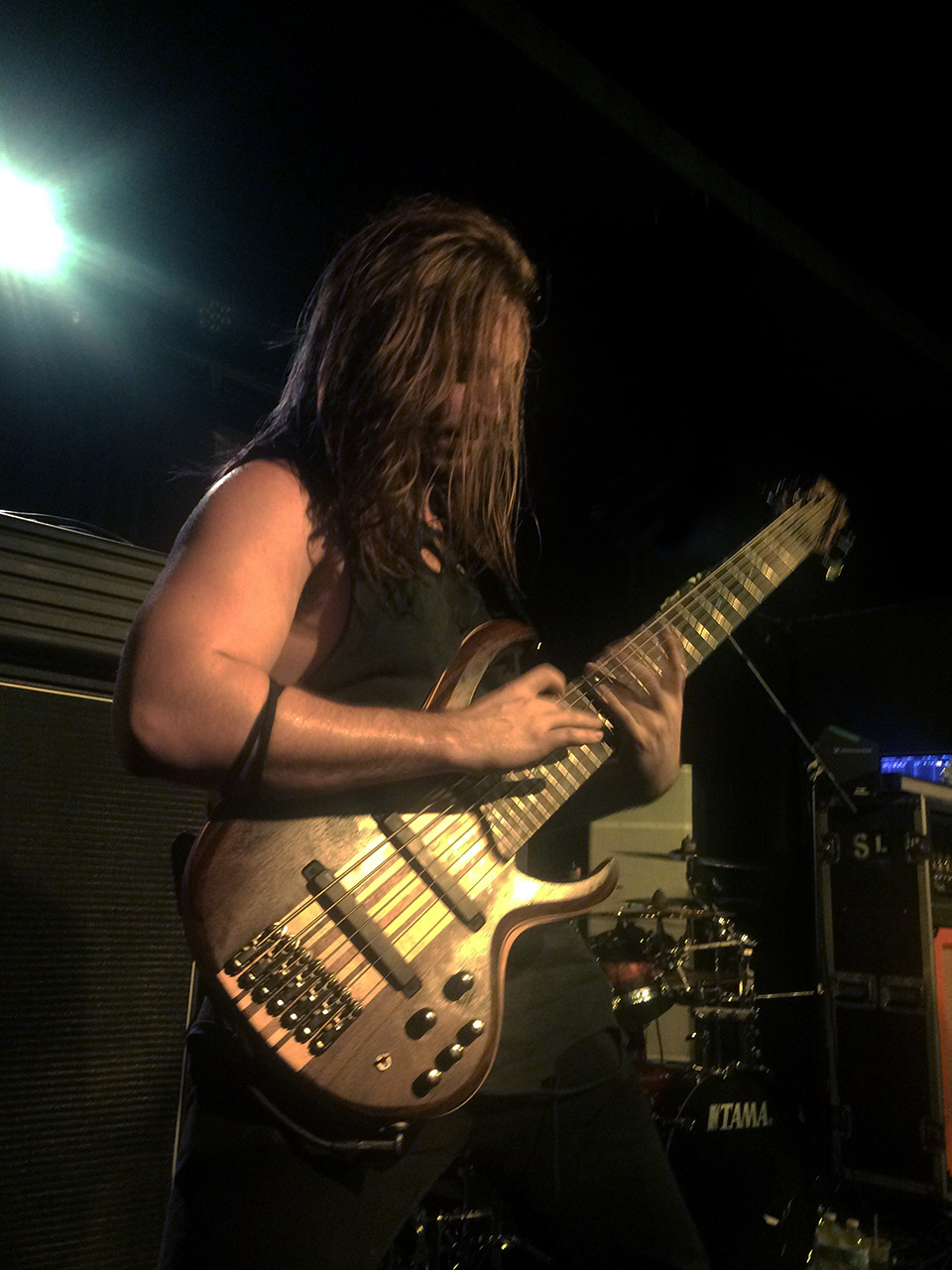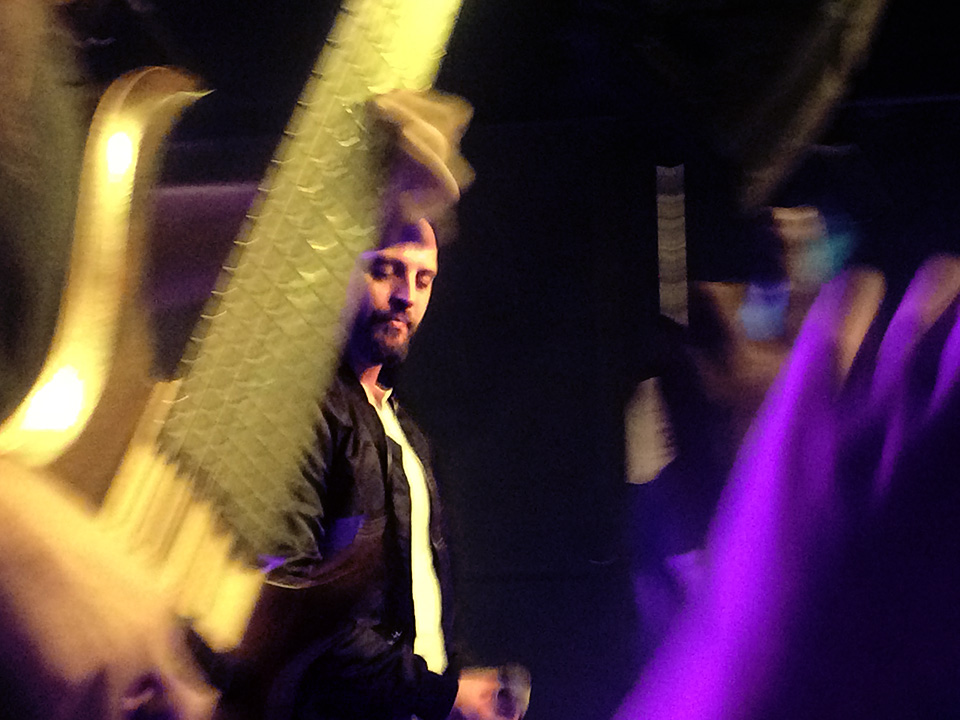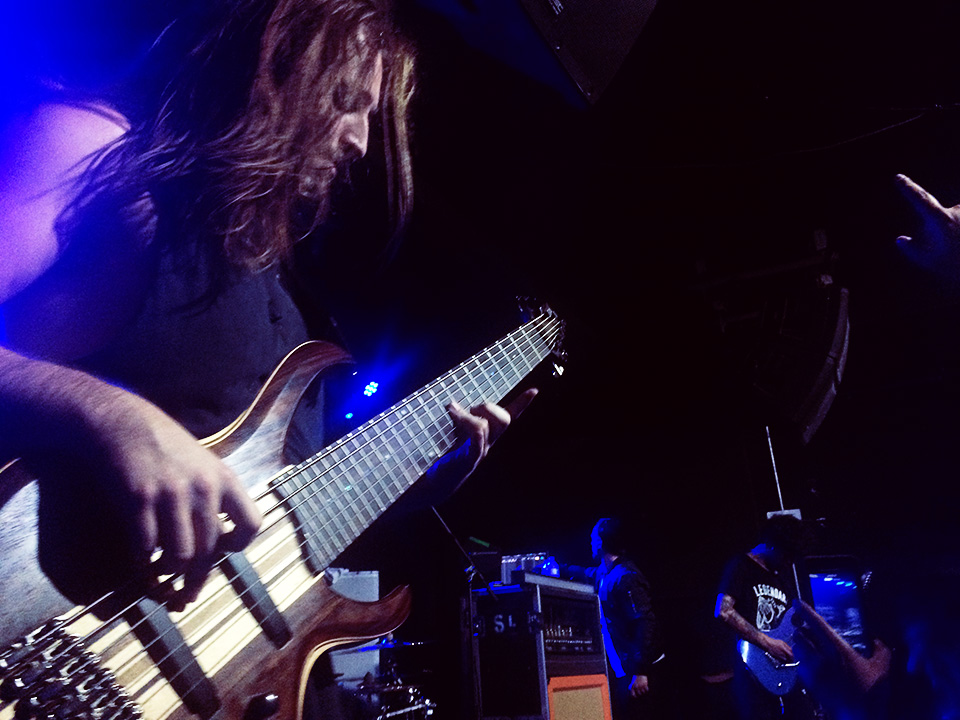 Speaking of the crowd: this was perhaps the rowdiest show I've ever experienced, with more stage crashers and crowd-surfers than I could count on both hands. In a larger venue it might have been overwhelming, but at St. Vitus, it gave the show a sense of open-door spontaneity; it felt less like a performance for an audience and more like a jam session being held amongst friends. Everyone seemed eager to get in on the action, including the band — Magyar ended the night with some giddy crowd surfing of his own, riding high above the room with outstretched arms and a delighted grin on his face.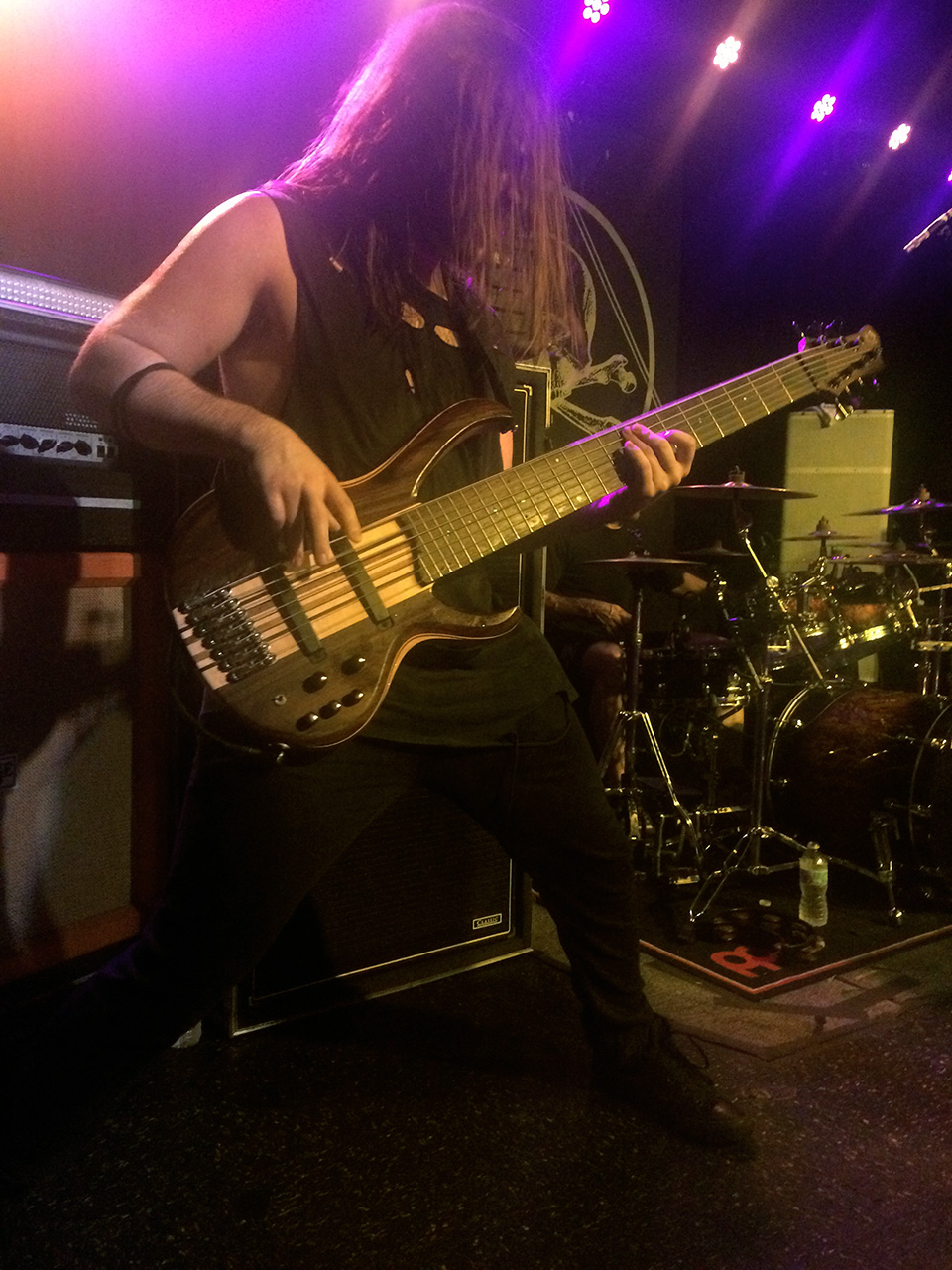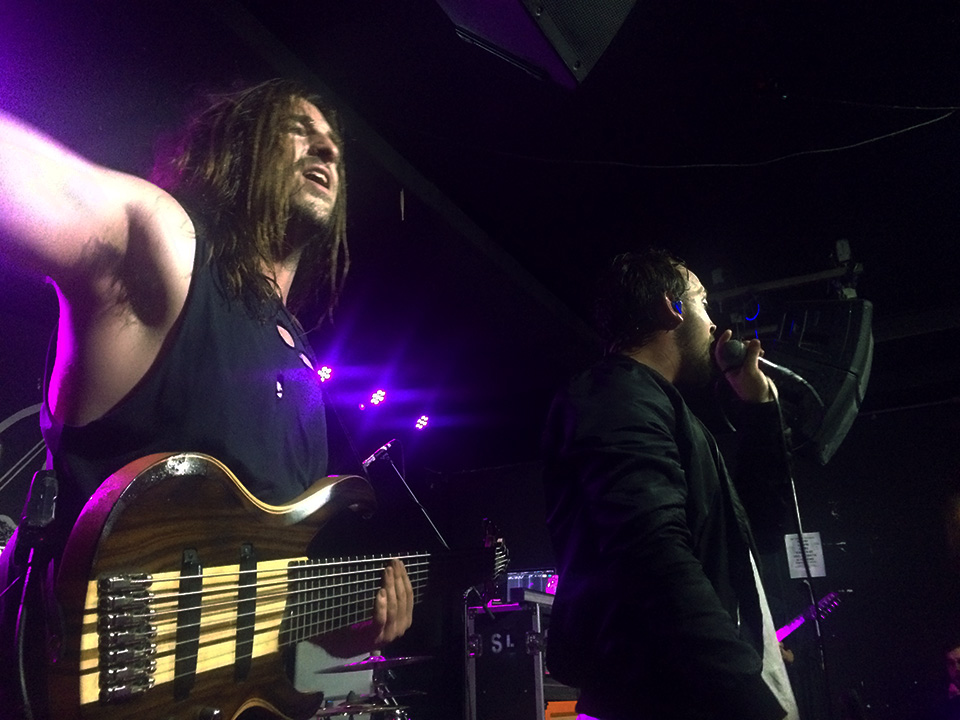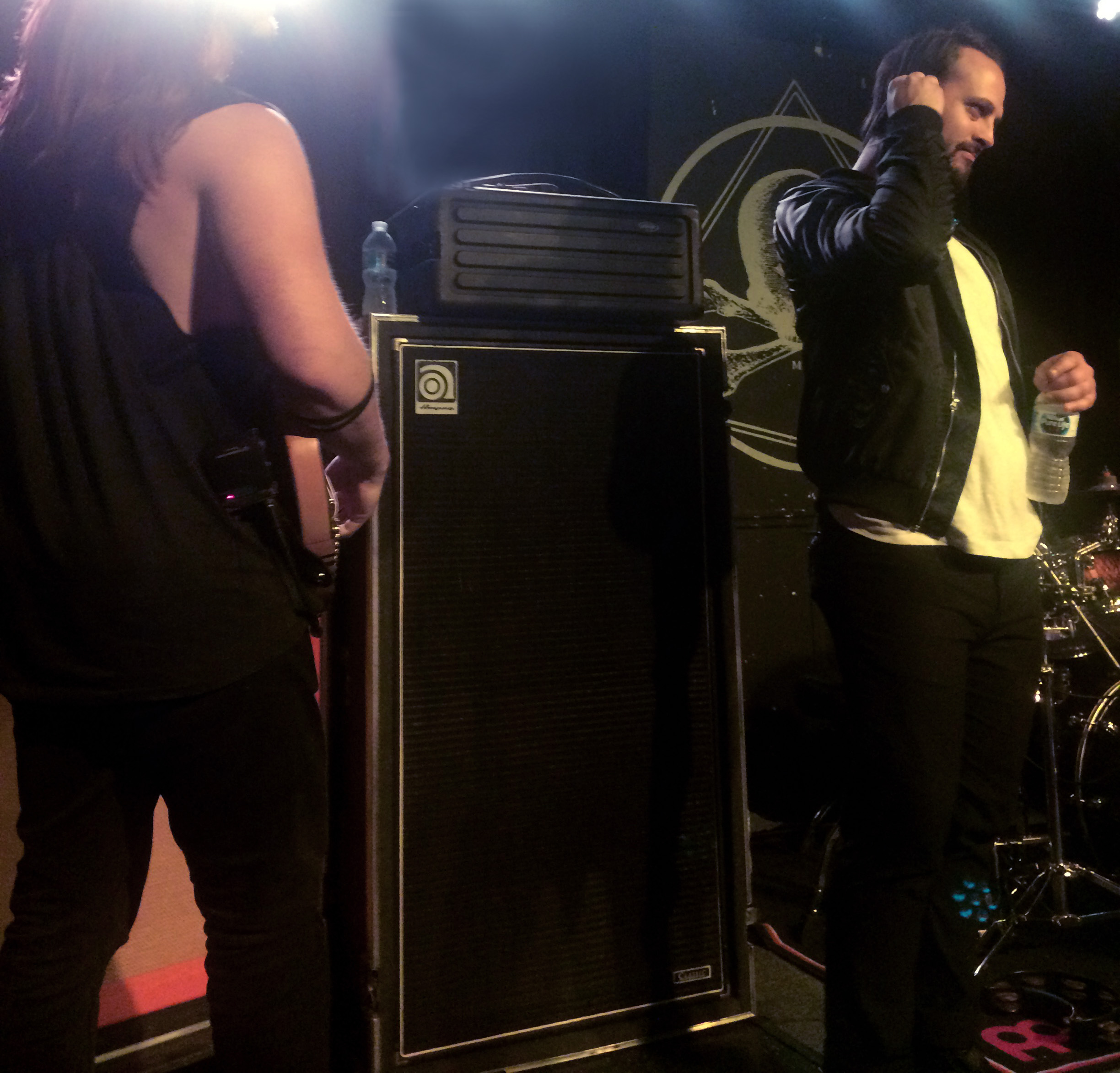 It was a moment that could only have happened at a venue as small as St. Vitus. Although the show might have been a pit-stop in the middle of a larger tour, Veil of Maya definitely didn't treat it as a lesser gig. Instead, they seized the opportunity as a means to par down, to chat one-on-one with fans and to have fun. It wasn't a massive production, but it didn't need to be; it was back-to-basics, edgy and cool. As Hauser put it, it was punk rock.