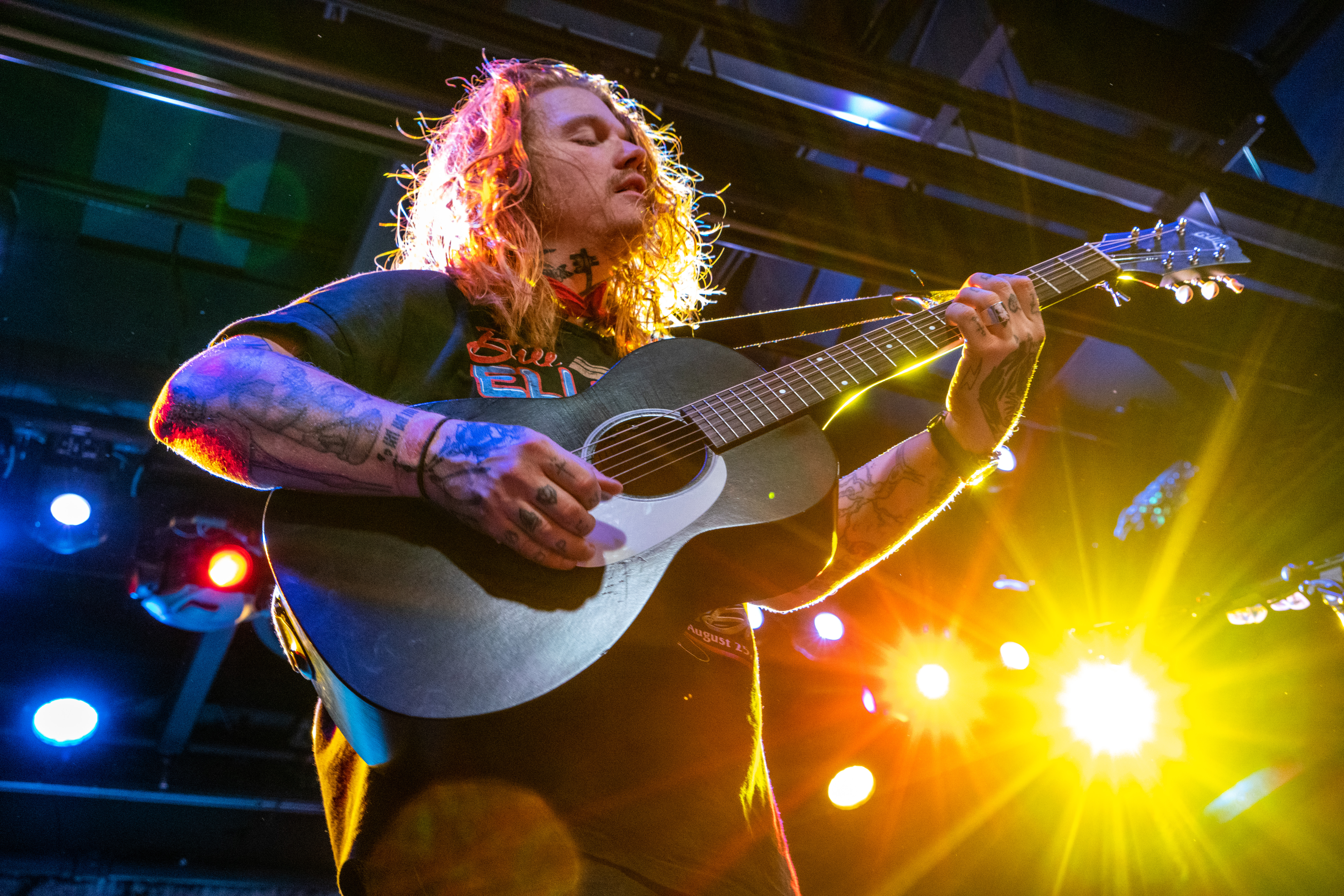 The Almost
All Get Out
January 17, 2020
Asbury Lanes
Asbury Park, NJ
Show review and photos by Jacq Kozak
On a sleepy Thursday evening in Asbury Park, NJ, I was shocked to find a near-empty Asbury Lanes. After arriving late (and missing the first opener – sorry Rowdy!), I strolled in through very lax media security to find maybe 60 people sitting around casually as Ghost Atlas played – and ten of them were bowling in the back. I was immediately confused. I triple checked the date, making sure I didn't get the venue wrong, but I hadn't. In line with the return of the "Rawring Twenties" (read: a return to emo bands past), The Almost were back together and ready to take the stage.
Not everyone in the room was convinced that emo was back though. Vocalist Nathan Hussey of third opener All Get Out remarked, "Wow, turns out you guys don't like emo like you used to," of the small crowd about halfway through their set. We do, it just appears that we don't like it as much on cold Thursday nights in the dead of winter. As The Almost themselves later remarked, Asbury Park is very much a beach town (or in their words, a "surf town"). Sure, local businesses stay open in the winter for permanent residents, but the seasonal difference is staggering. 
However, when Florida's The Almost took the stage, it didn't matter how many people were in the room. The seated crowd stood and moved to stand in front of the stage, and no one remembered that this show was a little bit more intimate than usual. That's exactly what I would call it, too – intimate. In a way, it felt like The Almost was playing for me and me alone. It was a great way for the band to shake off the cobwebs of touring and get back into it. 
I never had the chance to see The Almost before their hiatus, so when they announced their first tour in seven years, I jumped at the chance be to be there. The entire night felt a little bit like a jam session, with lead singer Aaron Gillespie (yes, also of Underoath) explaining that the setlist would be "one song from Southern Weather then a new song, one song from Southern Weather, then a new song," and asking us if that was okay. Of course, it was. 
The end of the set, however, was a little different. As a full band, they closed with – you guessed it – "Say This Sooner" (and let me tell you, I lost my mind). Right after that, the band left Aaron on stage alone with his acoustic guitar. Set against a beautiful array of different colored lights, Aaron did a solo acoustic encore of two songs. It was at this point that I remembered just how Christian they are (as are all of Aaron's projects). Instead of his earlier proclamation of alternating songs from 2007's Southern Weather and 2019's Fear Caller, he performed two songs from Southern Weather: "Dirty and Left Out" and "Amazing, Because It Is," both of which heavily feature lyrics highlighting the band's religious beliefs. 
Large crowd or not, it was a magical experience. I'm certainly not one to complain about a smaller show. I'm 5'3, so visibility is low in a big crowd to begin with, but when you add in a camera and no photo pit, we have problems. It was a wonderfully welcome change of pace to be able to move through the crowd with a camera easily and even more so to be able to settle into a spot right in front of the stage when I was done shooting. As touring guitarist Riley Anglin remarked to me after the show, there's nothing wrong with an intimate set. Even though the previous night's New York City show had a turnout of around 500 people, there was just something special about the crowd in Asbury Park. 
The Almost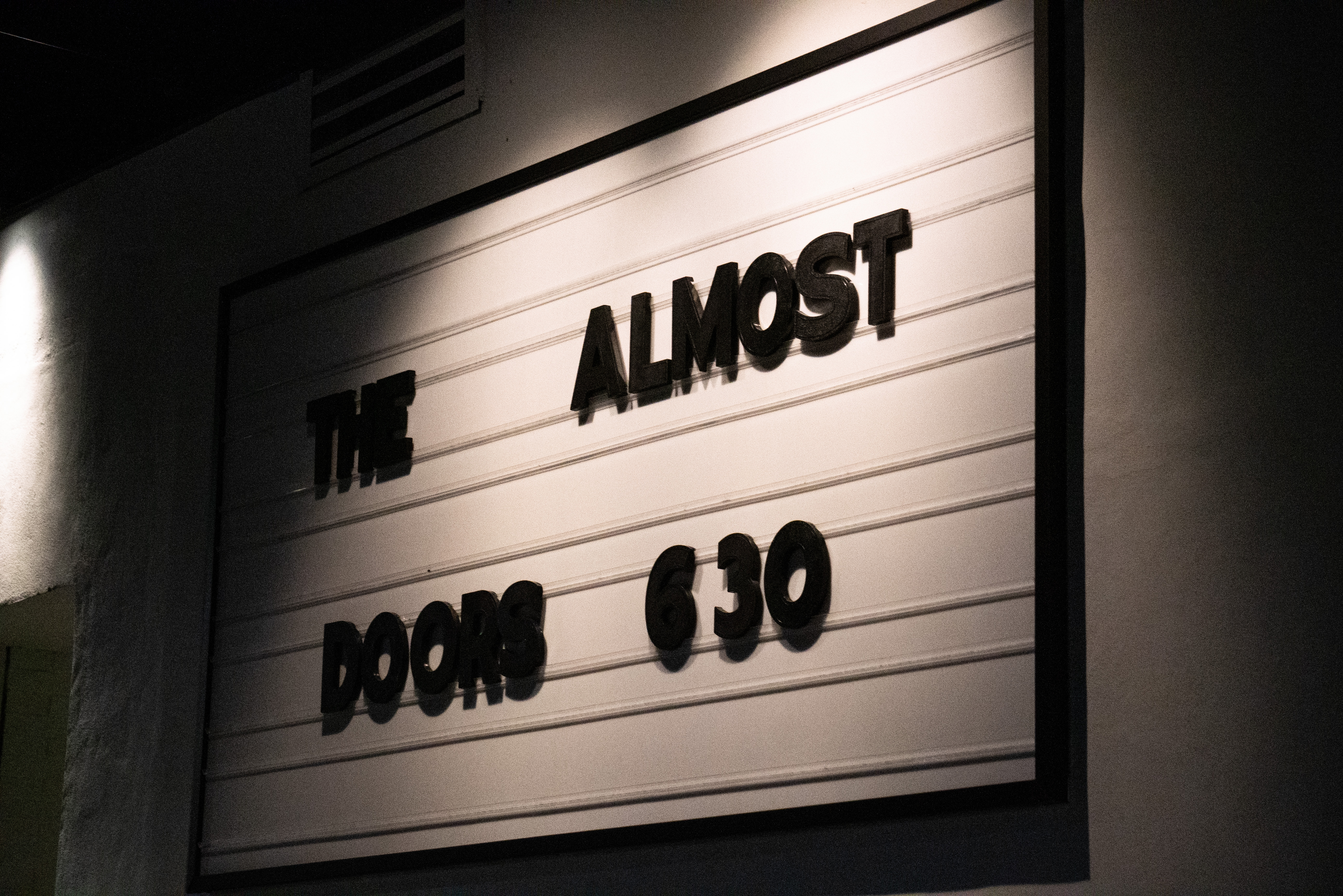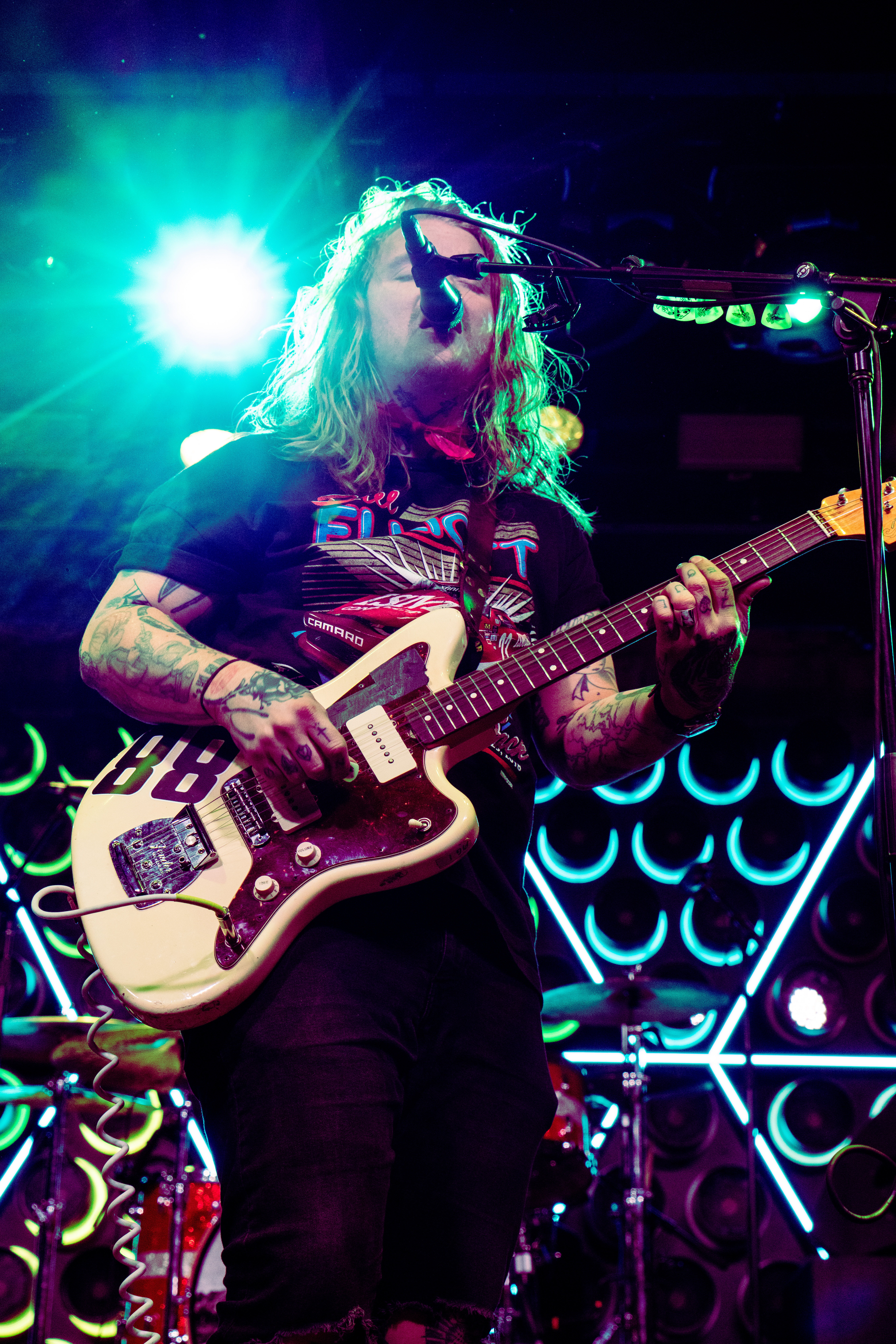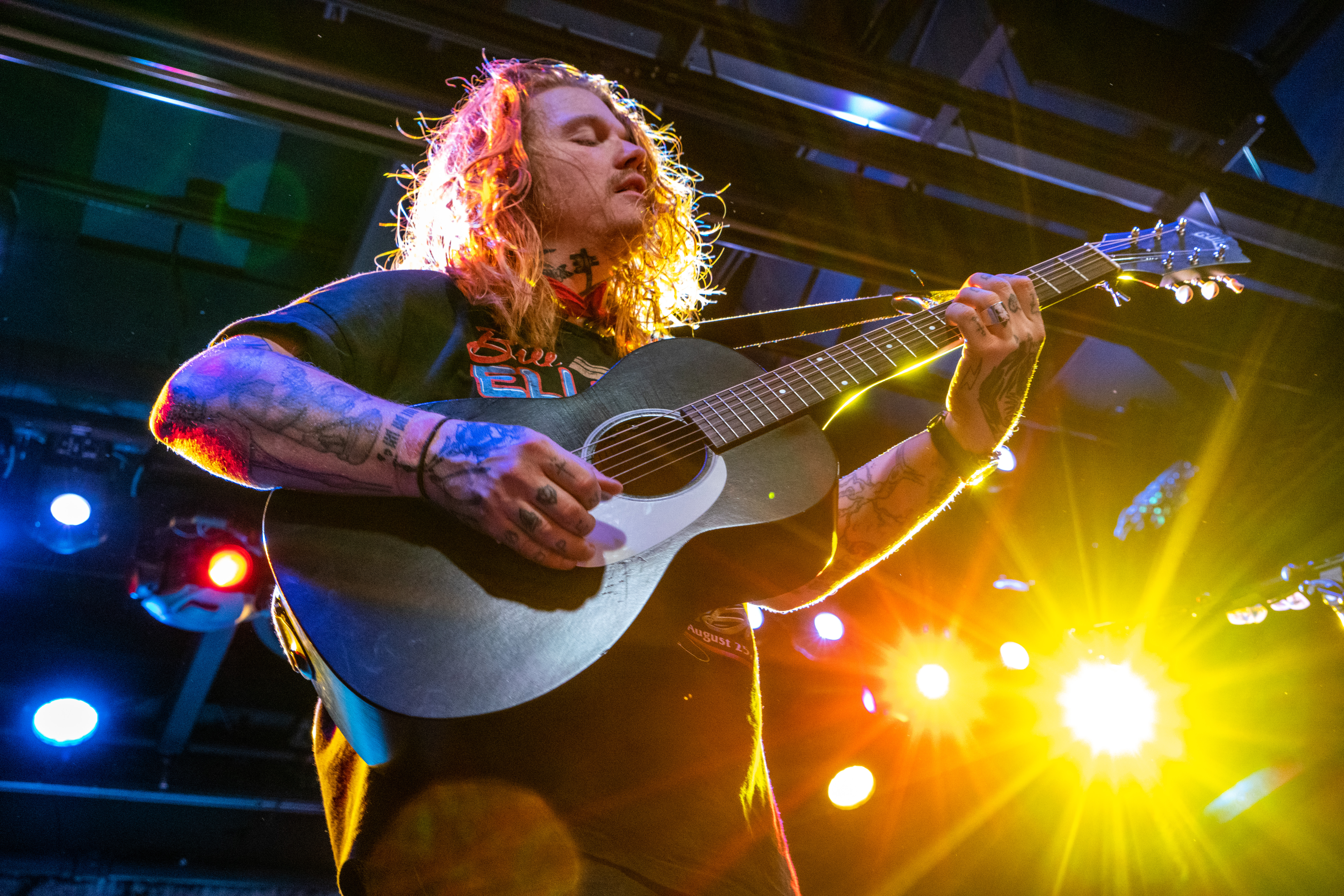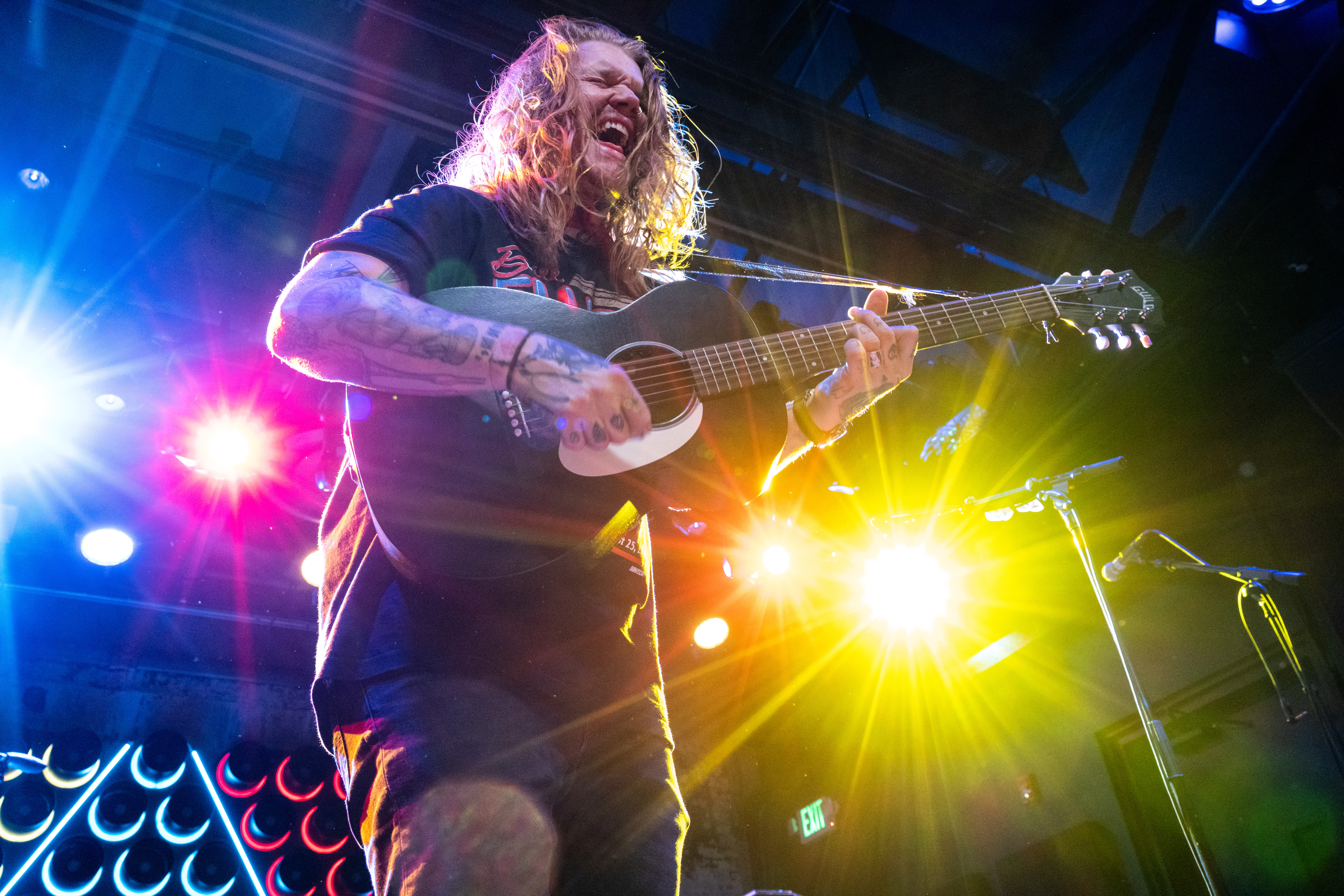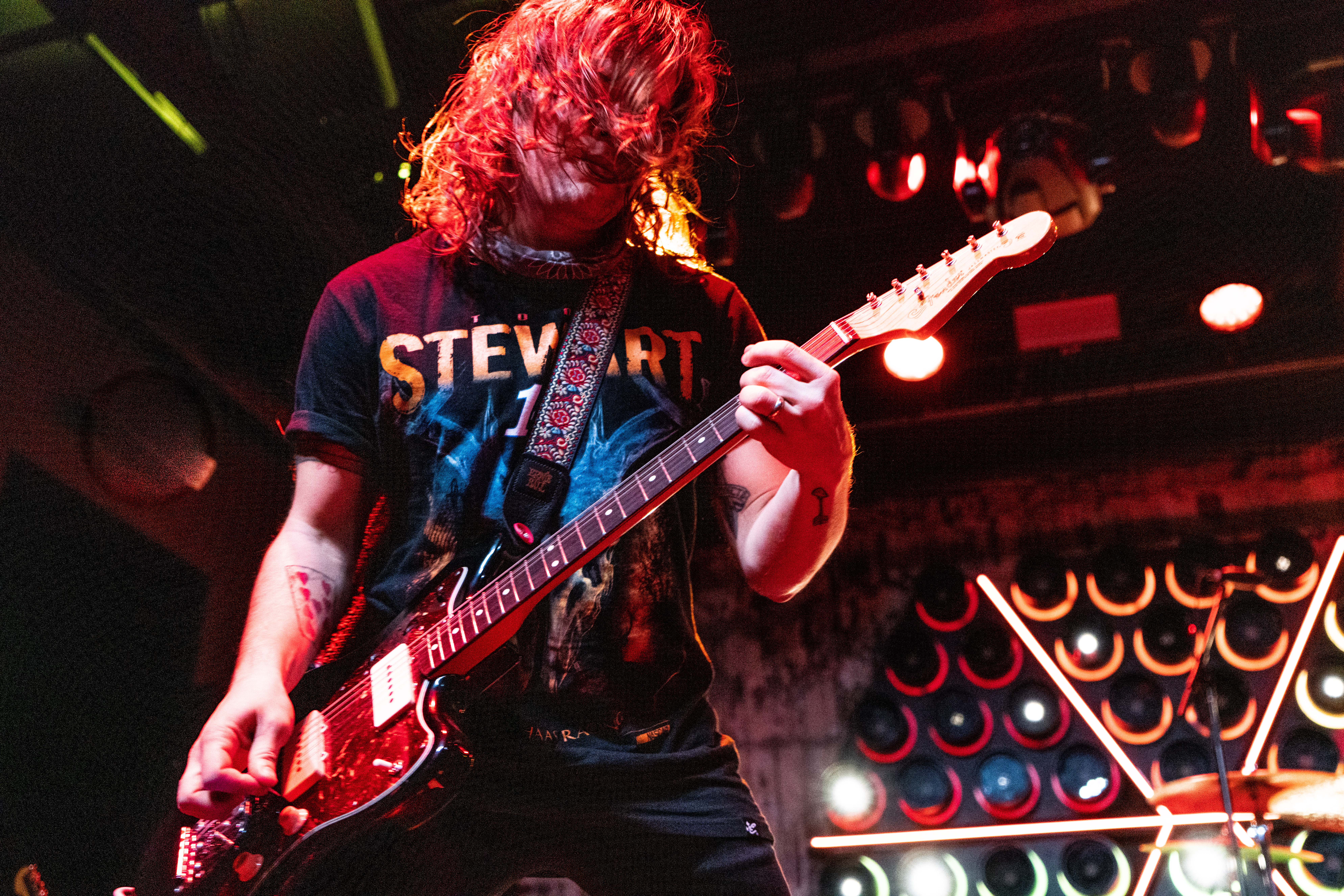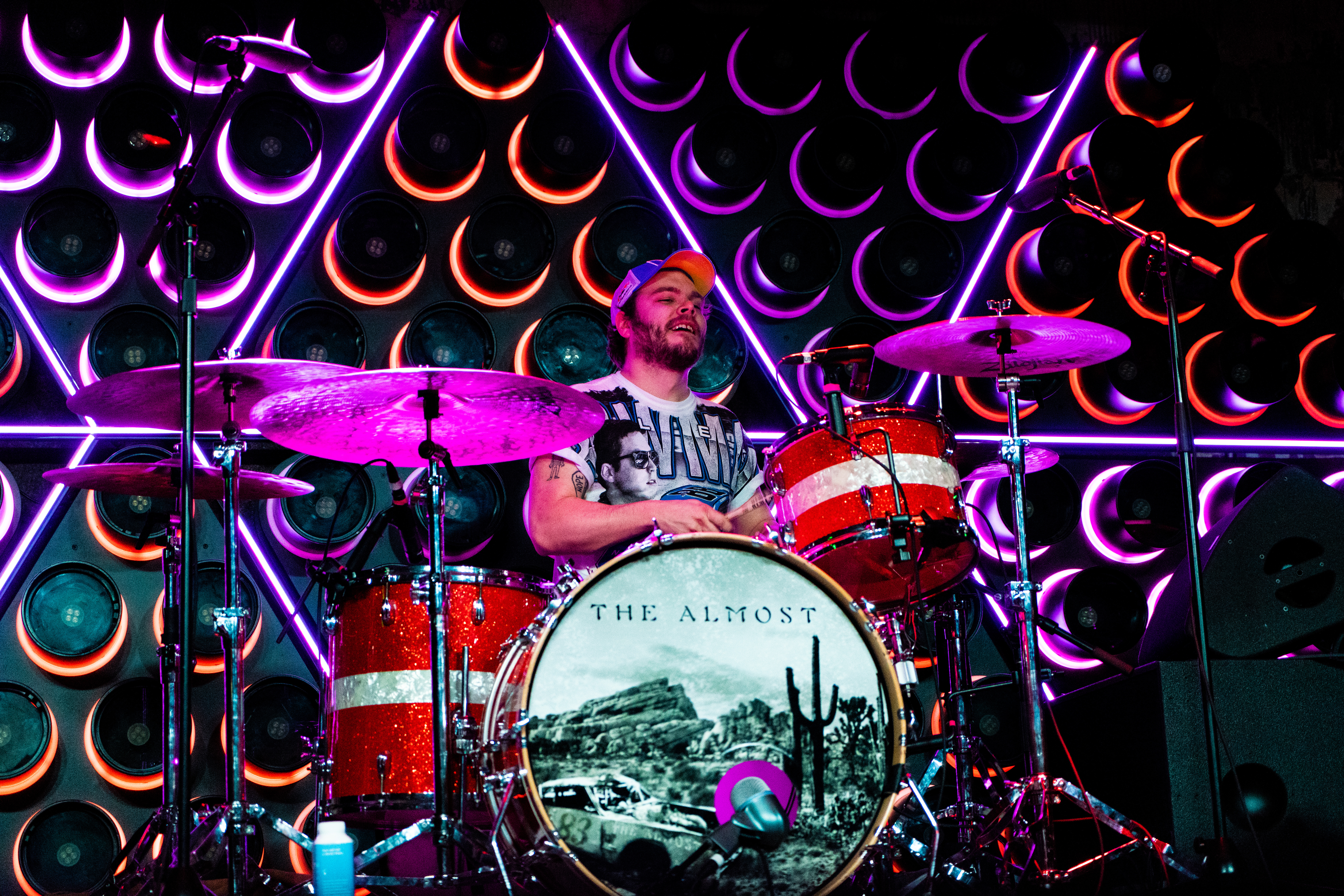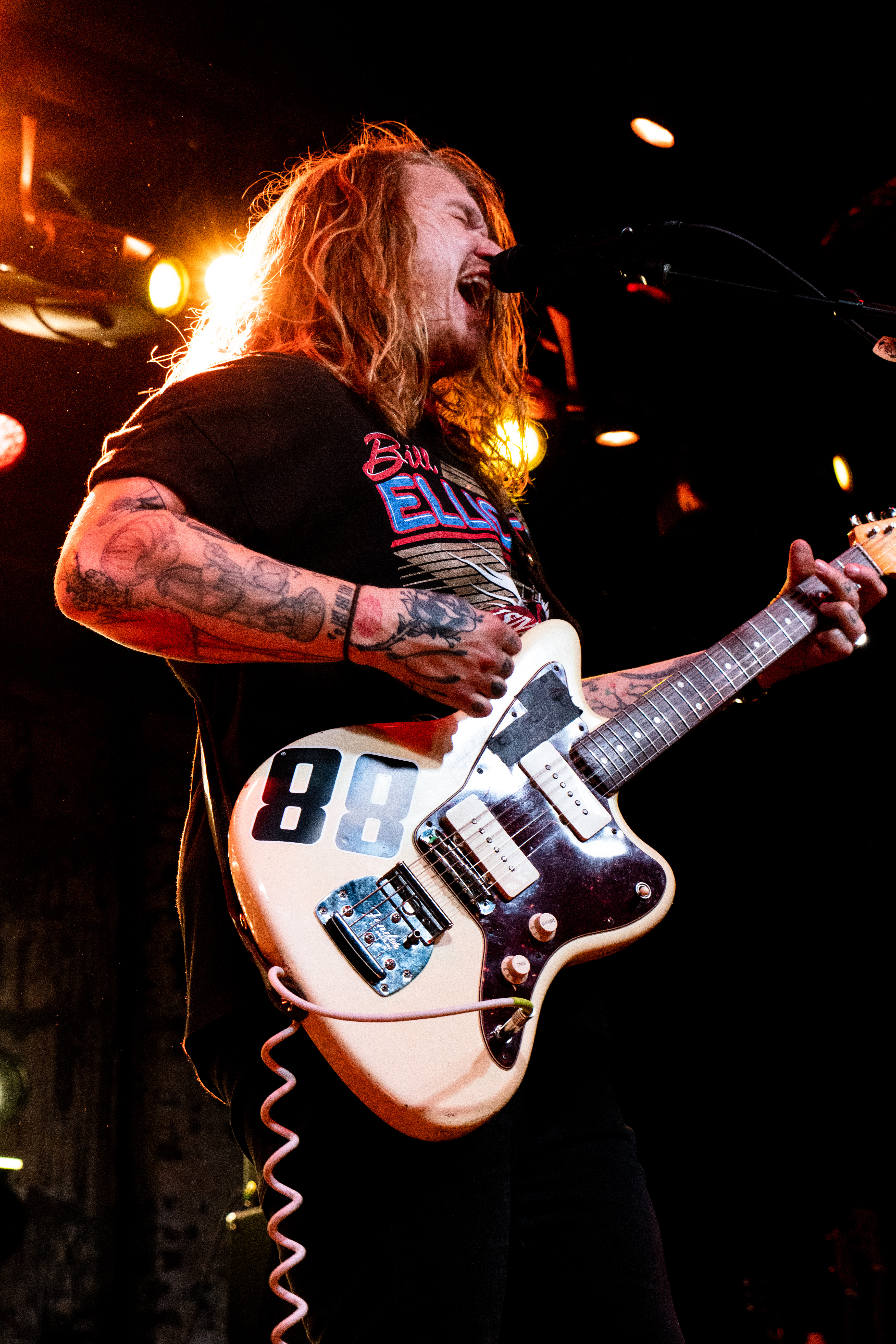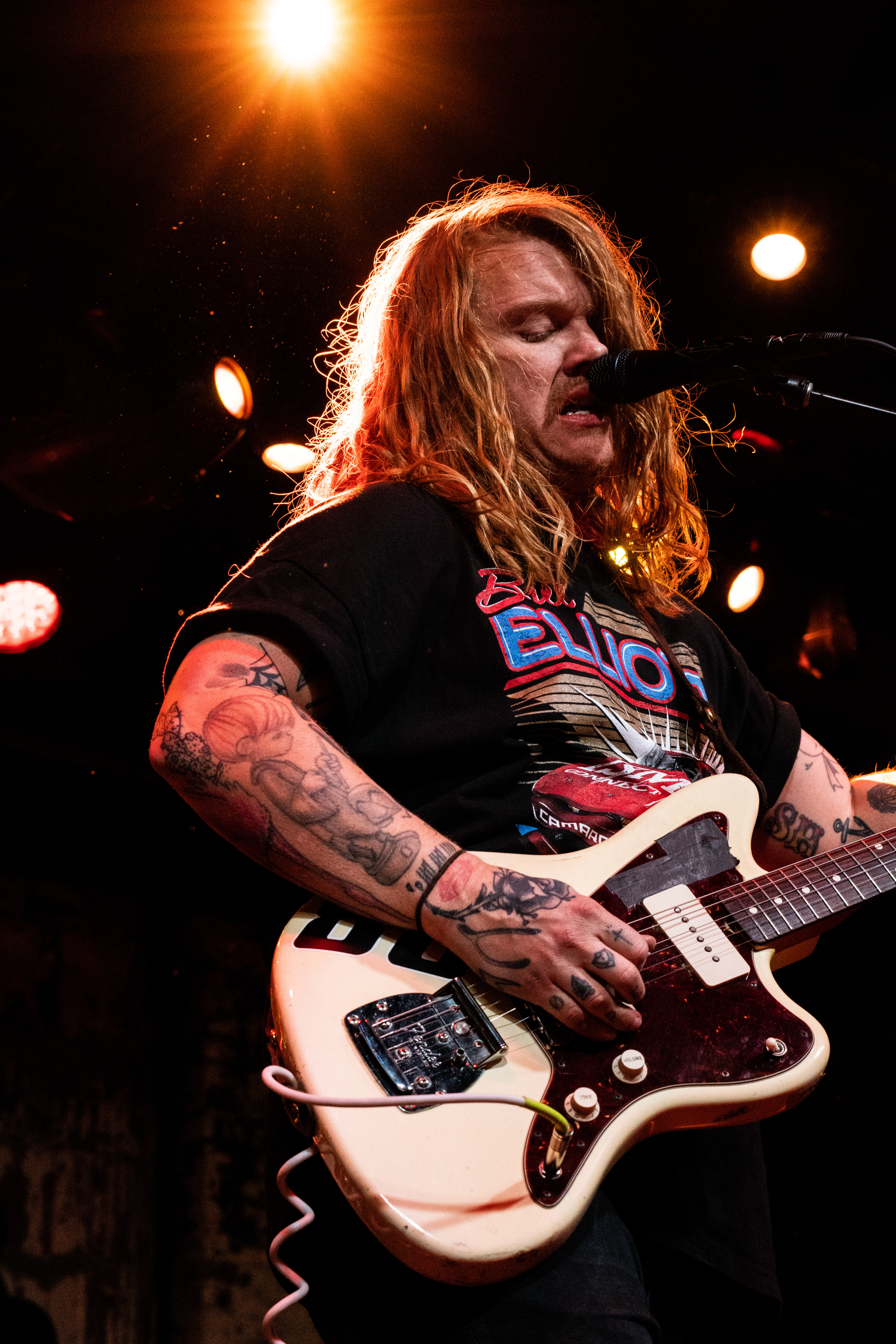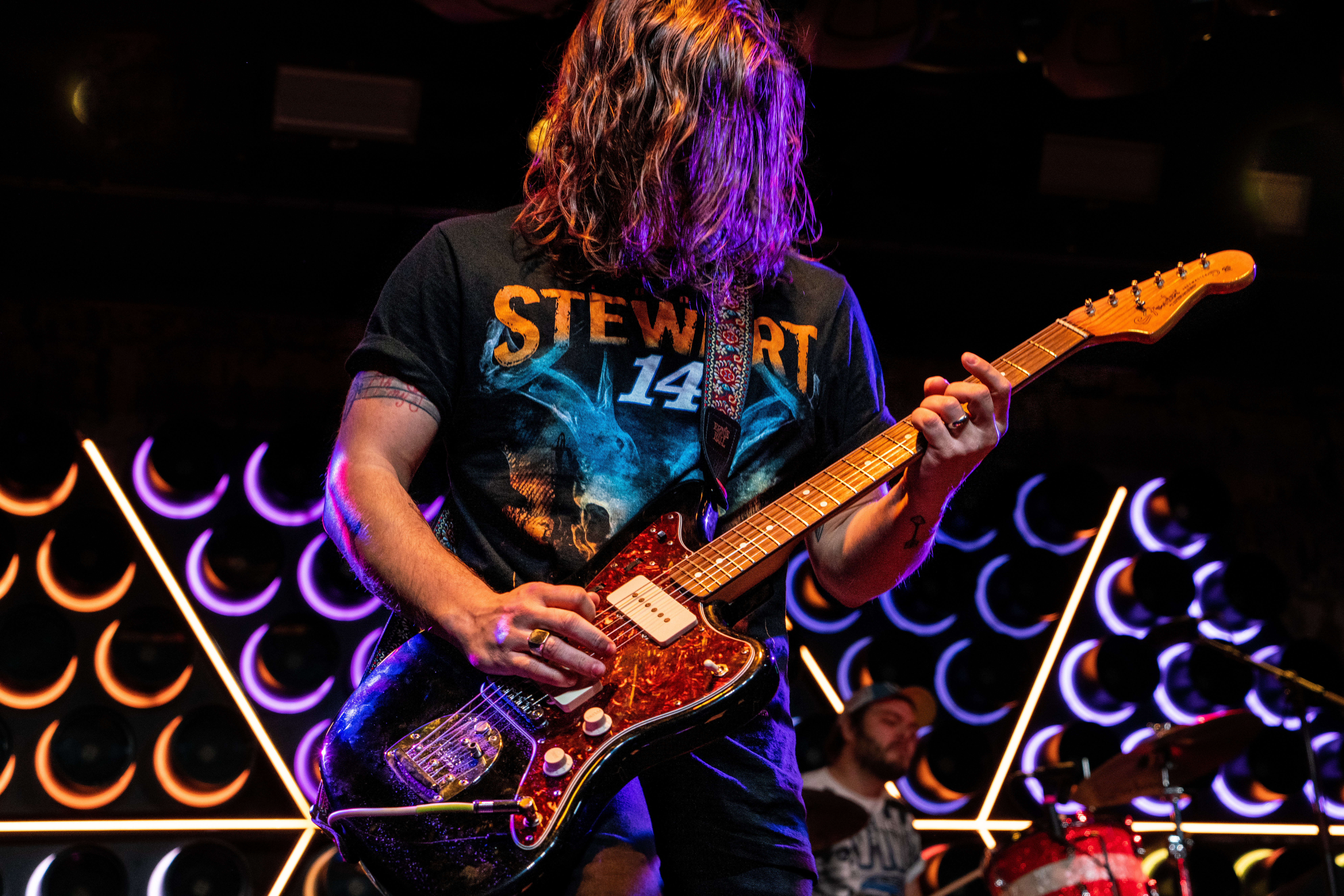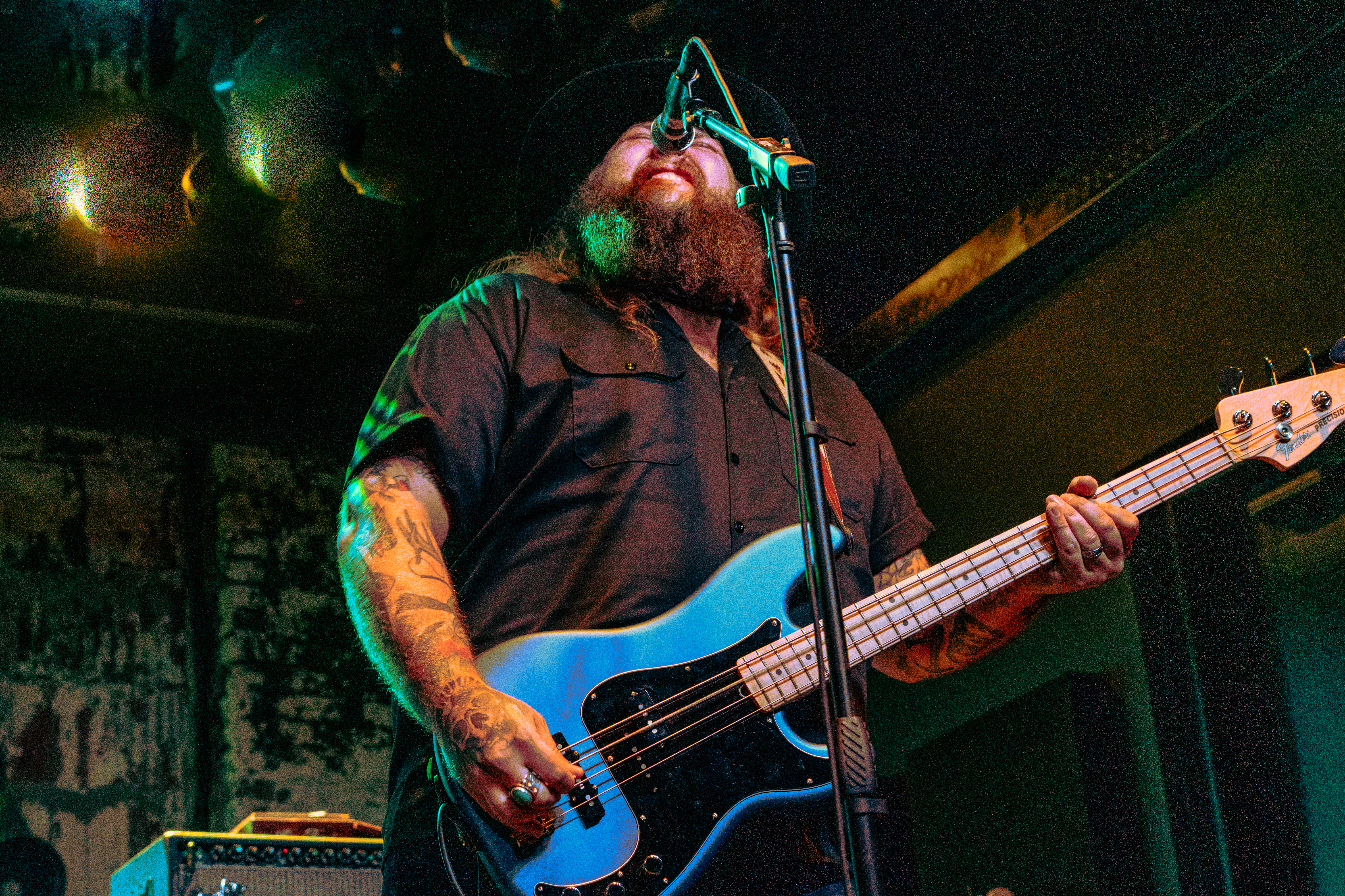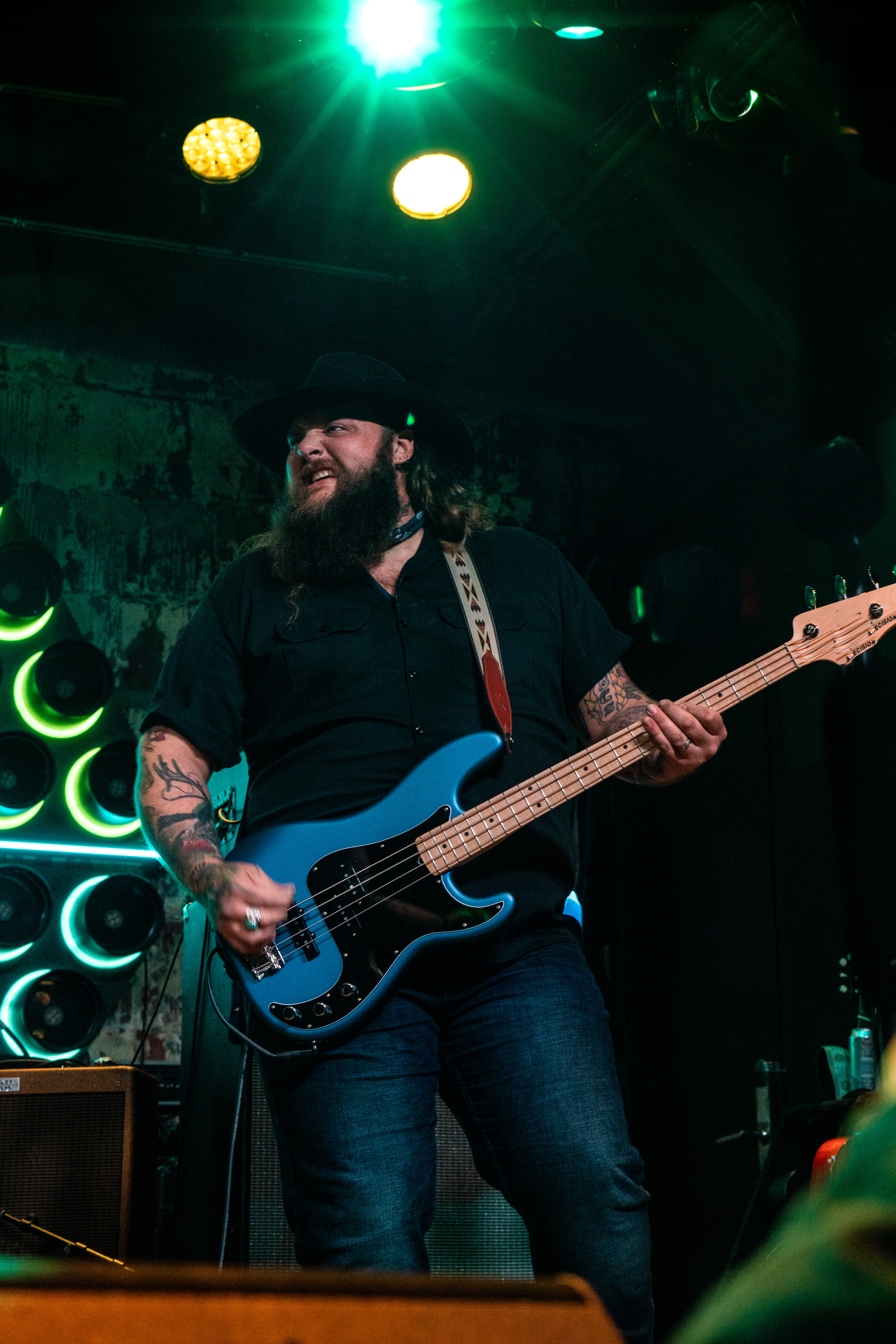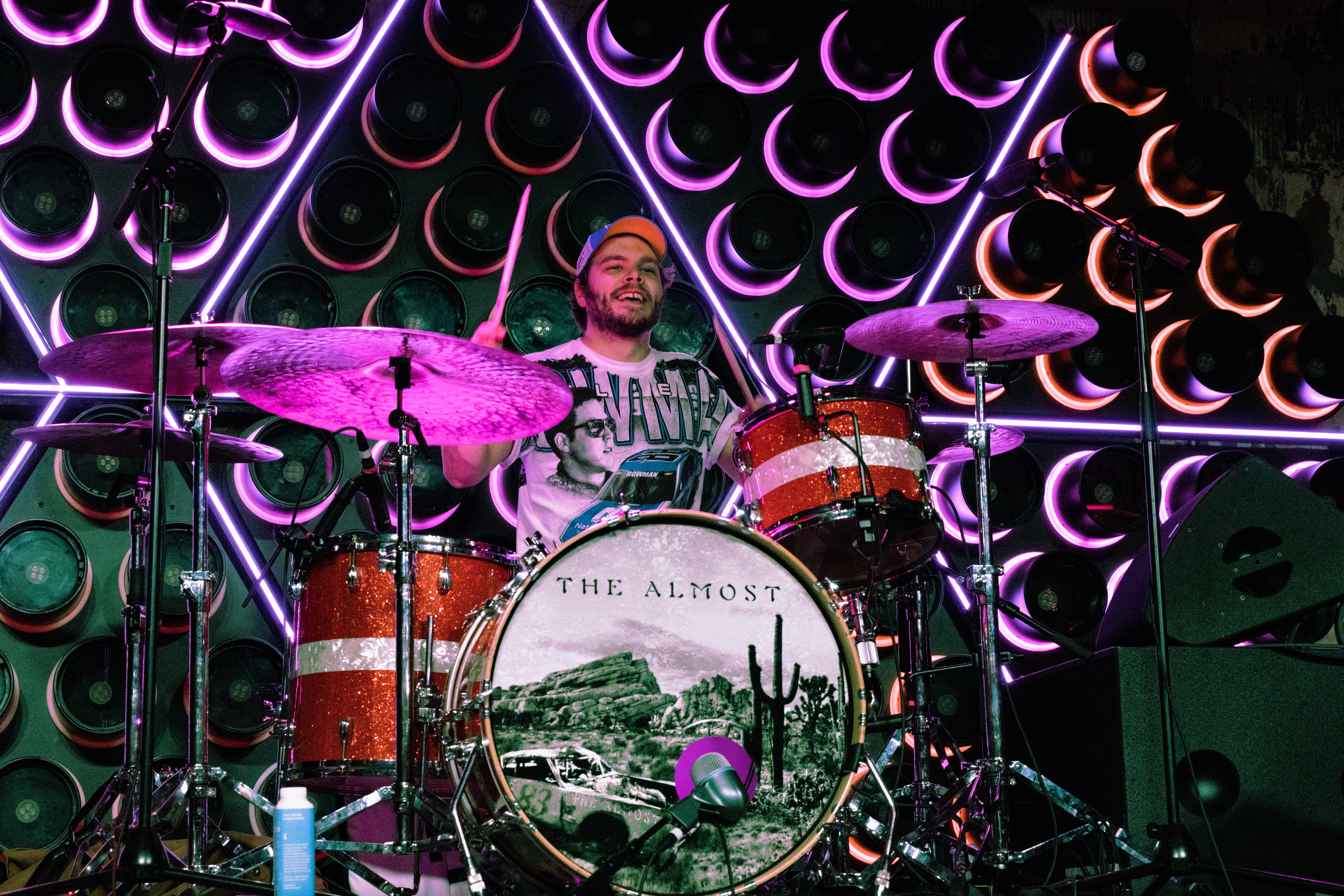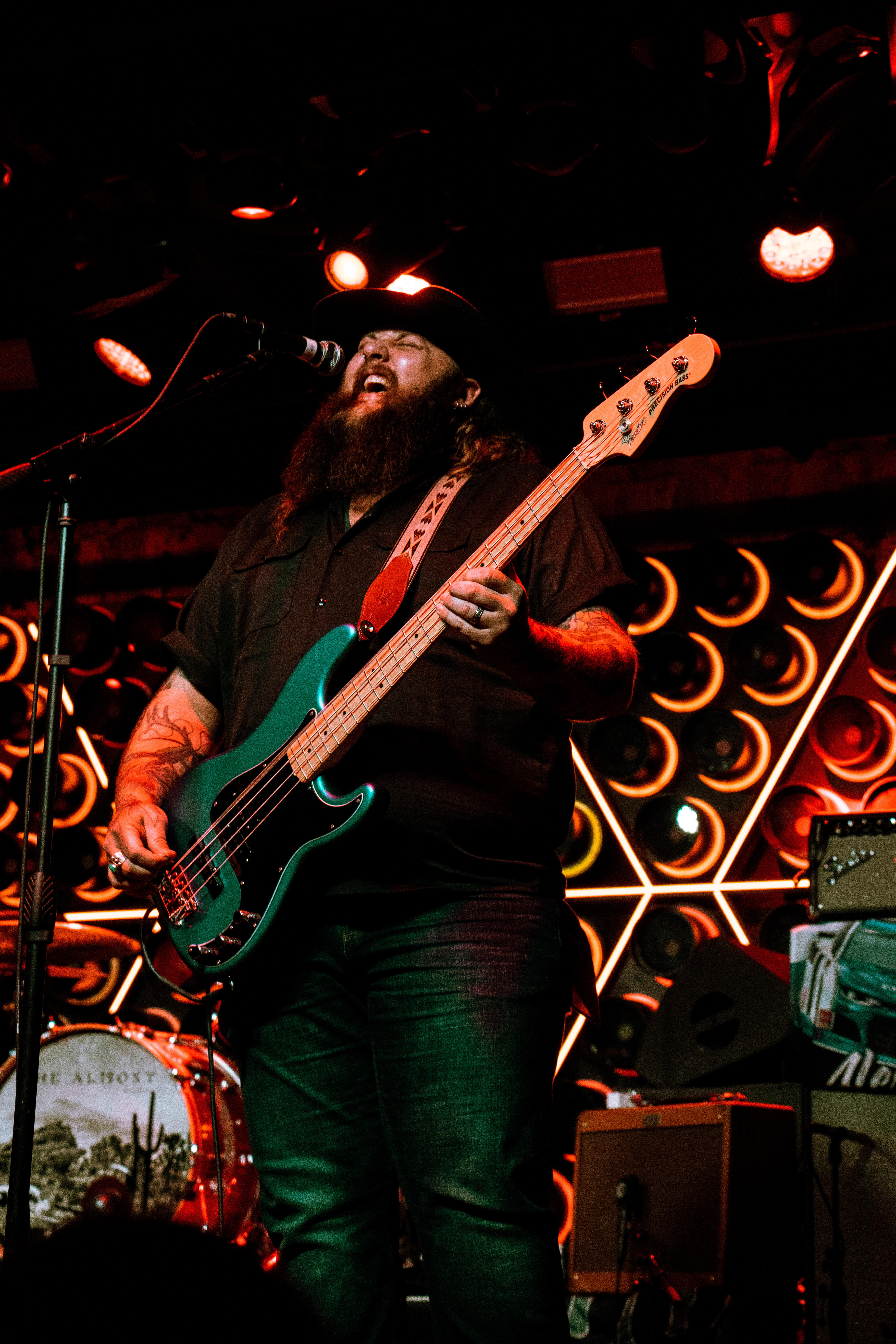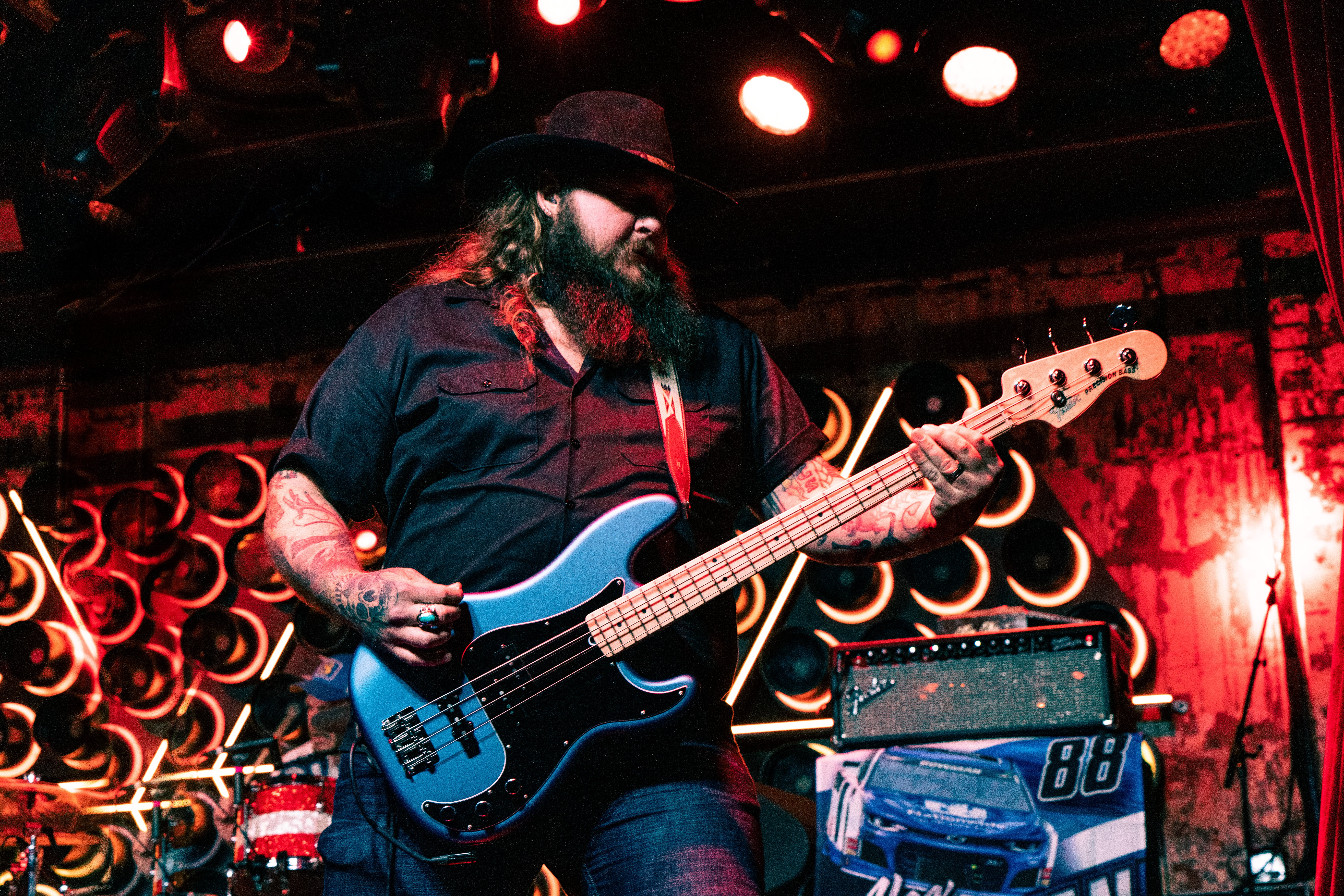 All Get Out