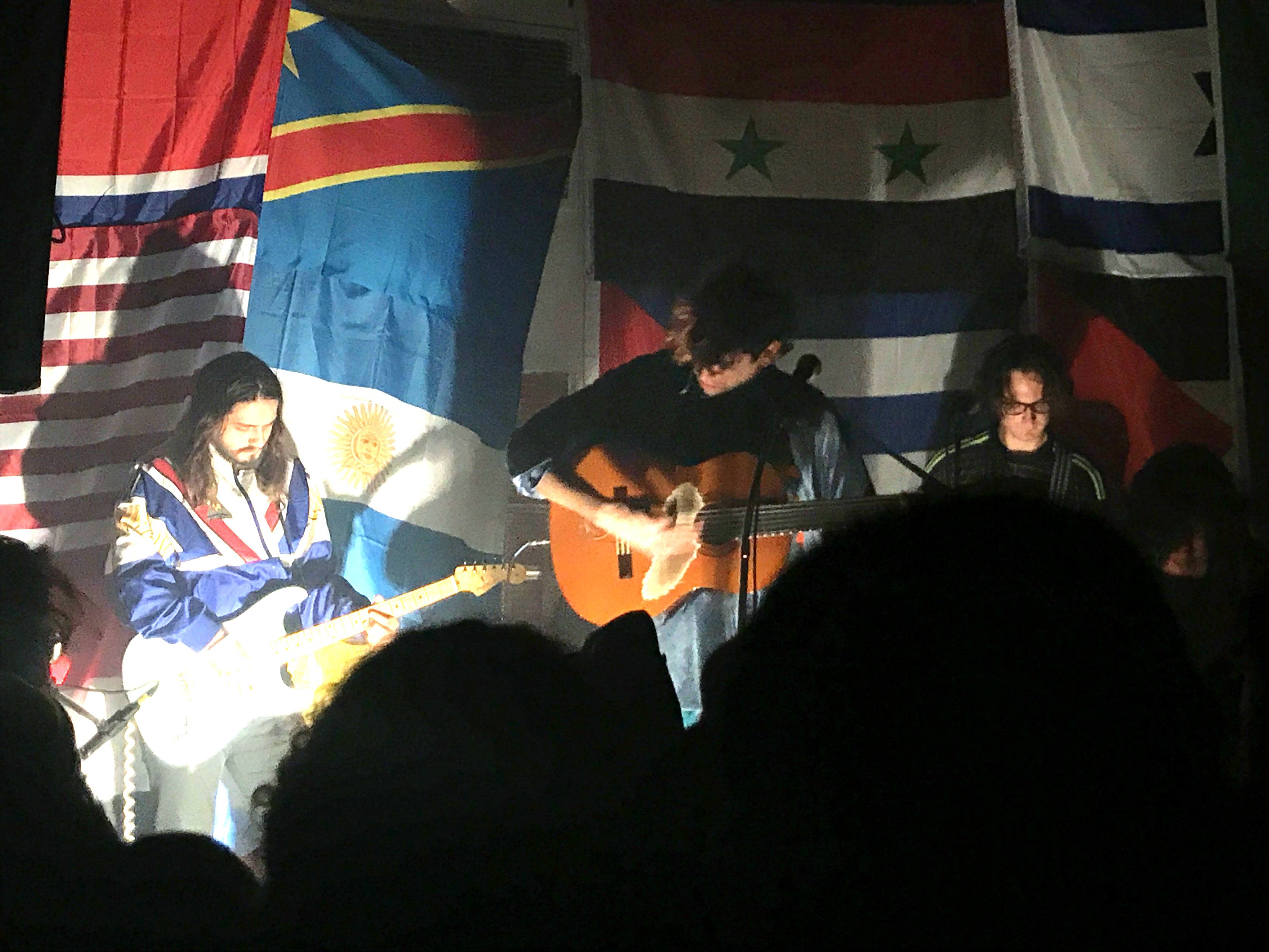 February 23, 2018
Trans-Pecos
Queens, NY
Originally advertised as a Surf Curse show at Trans-Pecos, a frequent venue for the band, this event turned out to be a show for Surfbort. Regardless of the miscommunication, the show was sold out, and the music did not disappoint.
Surfbort, a Brooklyn-based "freak music" band with lead singer Dani Miller, kicked ass with their high energy and punk presence. Miller belted out stronger than most males, danced around on stage and even in the crowd! In between songs, she and her bandmates spread little blurbs of positivity and love as well as anti-government messages. Everyone loved it.
The venue, as small as it is, was packed to full capacity, and everyone was moving whether you wanted to or not. Moshing, pushpits, two-stepping, and skanking all around. You couldn't keep your feet on the ground because the music and energy were so infectious – raging with the rest of the crowd was the only option.
Surfbort's latest EP, Bort To Death, came out in September of last year with songs "Hippie Vomit Inhaler," "Back to Reaction," "Bed Bugs," and "Hideaway." Punk influence, catchy melodies, and organized chaotic instrumentals are woven through every song. Hearing the tracks live and becoming a part of the music was an epic experience. Other than one douchebag in the crowd throwing elbows, everyone was having a fun time in the pit. Surfbort is playing at Elsewhere Hall in Brooklyn, NY on April 12 if you want to have a good time listening to good live music with good people!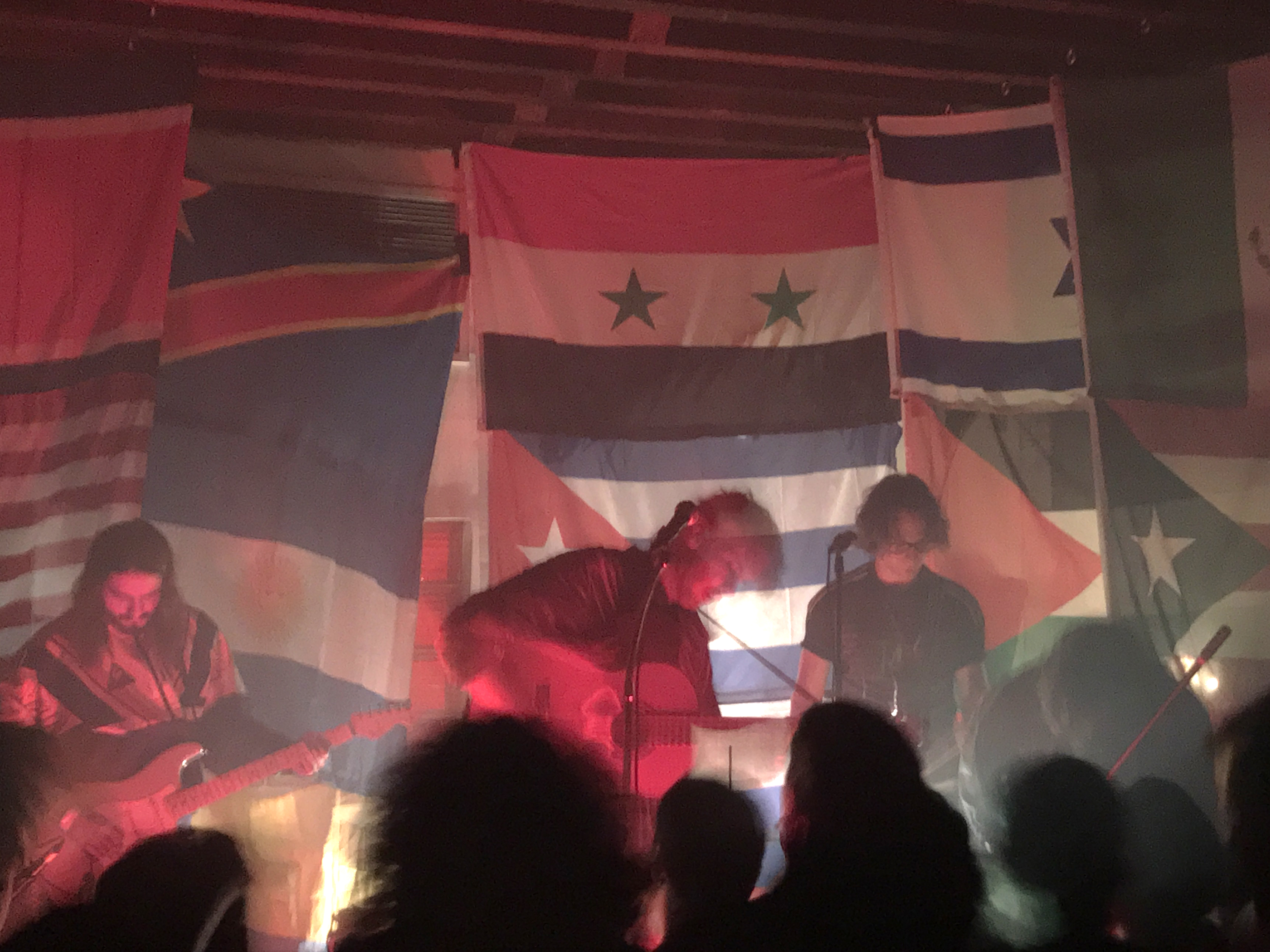 The headliner, Tall Juan seemed to pack the show even more once they hit the stage. Argentinian born and Queens-raised, the band's sound stands out on its own. Tall Juan sounds like a cocktail of the Ramones and the Black Lips with a Latin twist. They started off the set with high energy songs, amidst people trying to crowd surf whenever they could from the front to the back of the venue. Tall Juan also gave us a break with slower tempo songs everyone seemed to know the words to. Fans cussed in Spanish and English for people to dance and mosh, which was hilarious because the frontman, Juan Zaballa, seemed like the purest soul. They covered "I Wanna Be Your Dog" by The Stooges, and their rendition of it was killer!
We love Tall Juan! Check out this video from Trans-Pecos by Laila!

Posted by Stars and Scars on Saturday, February 24, 2018
With Joya Nedo, released in October 2017 soon after their previous album, Olden Goldies, Tall Juan have been producing a lot of new groovy tunes. Their latest EP is a continuation of their growth as artists and features quality sounds. Their next show is in Los Angeles, so unless you're planning a trip to the West Coast next week, keep an eye out for their return.
Another video of Tall Juan at Trans-Pecos by Laila!

Posted by Stars and Scars on Saturday, February 24, 2018