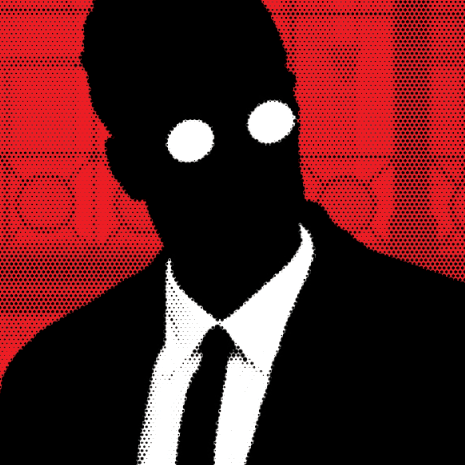 May 5, 2018
Pine Belt Arena
Toms River, NJ
From festivals and mid-size venues like Starland Ballroom and The Knitting Factory, New Jersey ska band Streetlight Manifesto have toured the country and the world. There was just one more location to cross off the list – a high school gymnasium.
Streetlight graced the stage of the Pine Belt Arena in Toms River, NJ this past Saturday and tore the place up like a battle of the bands. For me, it was a change to be in a pit where the dancing was purely music-fueled and not aided by alcohol (since the venue is located at Toms River North High School, it was a dry event).
The concert was showcasing their 2006 hit record Keasby Nights which fans also know as the same album recorded by Catch 22 in 1998.
"Hey sound guy! Can you stop that noise?"
During set-up for Streelight, it was apparent that the multiple mics and instruments were proving to be a little difficult for the sound technician. Since the venue was so packed and I arrived just as Streetlight was coming on, I was corralled in the back. The brass was amazing, but maybe because of the sound issues, some of the lyrics (though quick-tongued to begin with) sounded muddled, and the crowd didn't help by clapping off time. Once the band wrapped up "Dear Sergio," they were off to the races.
Song after song, Streetlight proved that new members only enhance the music. Their trumpet player continually stole the show and stopped the crowd in our tracks just to hear his jazz and emotion-fueled melody.
Within minutes though, roughly 46, Keasby Nights was complete. The band exited for only a few moments, and the people in the pits returned to their groups, sought refreshments or just some cool air relief outside.
Then.. Everything Goes Numb
They were back at it again! Playing some "new" songs that were only really new about 15 years ago.
By this time, more people circulated to the bleachers in the back ,and the entire floor was broken up into smaller groups of dancing and moshing. Streetlight continued to impress through the technical issues playing songs like:
"Here's to Life"
"Point/Counterpoint"
"A Better Place, a Better Time"
"The Big Sleep"
I enjoyed every aspect of the night and the chance to cross another band off my show bucket list. Though maybe the next time they come to the area, they can play a venue more suited to their incredible music and not a high school musical.