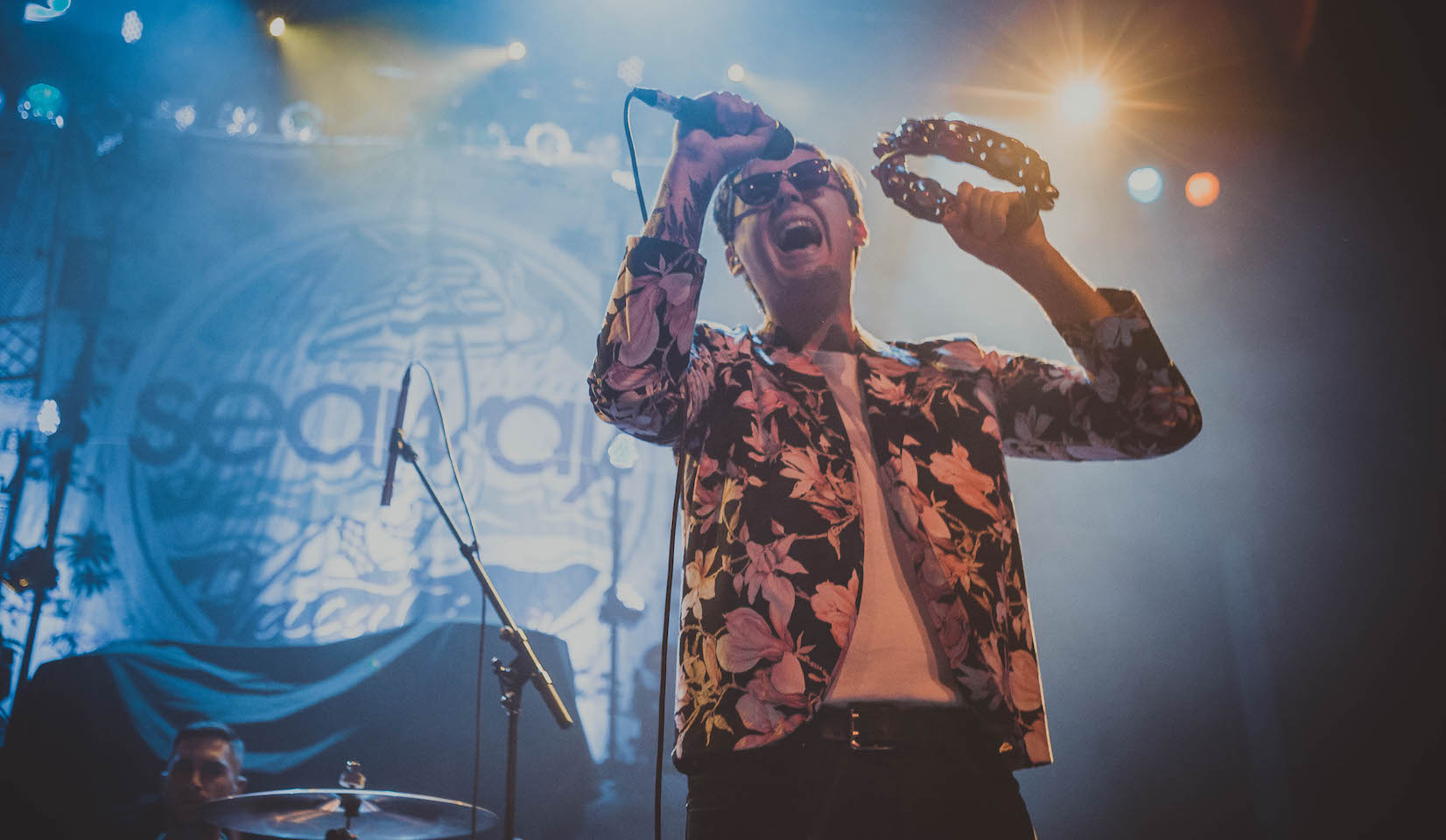 February 23, 2018
Vogue Theatre
Vancouver, BC
Friday, February 23 was a night to remember for over 1,000 people. While everyone anticipated seeing Neck Deep, they were treated to something a little extra special in a five-piece band from Oakville, Ontario. Canadian pop-punkers Seaway made their second stop in Vancouver in the last six months, and let's just say we're not complaining!
Being that this was the second time I saw Seaway, I knew what to expect. As the lights dimmed and the volume of the dramatic intro song built, you could feel the excitement elevate to an almost unmanageable level when the band members emerged on stage. As the intro track hit its climax, the audience expected a huge breakdown into a blissful pop-punk "banger." Instead, Seaway's opening track "Slam" began with a more simplistic melody, the opening chords ringing out with Ryan Locke softly singing the first few lines. Suddenly, forty seconds in, there was a slight pause, and with one resounding voice, the crowd and Ryan yelled, "EVERYTHING IS COOL, MAN!" and the show was on!
Seaway kept the high energy rolling with their second track "Something Wonderful." Their ambitious energy reflected in the bright lights, Ryan and Patrick's eloquent vocal banter, the uncountable patrons crowd surfing their way into the photo pit…I came to the conclusion that Seaway is the best musical act to surface in Canada's alternative scene since the likes of Sum 41. Ironically, only days after this show concluded, fellow Ontario natives Sum 41 announced they would be bringing Seaway out for the 15th-anniversary tour for Does This Look Infected?
Seaway's set concluded after 11 songs, which wasn't nearly enough time for the Oakville pop-punkers. I stood with friends, and as tacky as it sounds, I had a Seaway shaped hole in my heart, not knowing the next time I would see them.
If you have the opportunity to see Seaway on their journey with Sum 41 this summer, I have one word for you – GO!