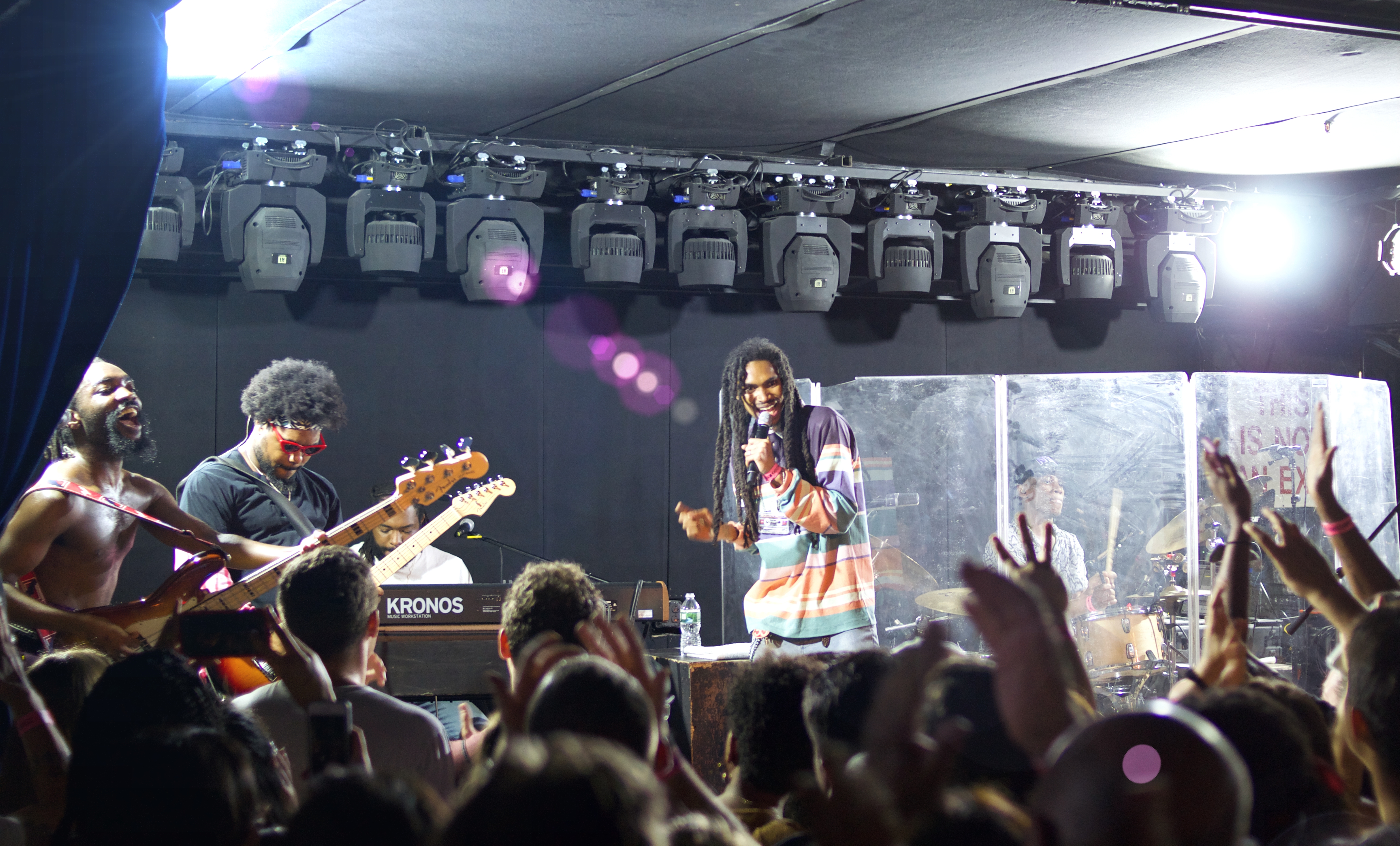 Phony Ppl
June 29, 2019
Mercury Lounge
New York City, NY
Review and photos/video by Laila Abuelhawa
The city comes alive during Pride Weekend! In addition to that, summer is in full swing in New York City, and everyone was outside last Saturday night. Thanks to some rainfall earlier in the day, the weather cooled down drastically to give us a break from that nasty humidity we are ever so blessed to endure. Over at Mercury Lounge, a quaint little bar with a stage in the back, Phony Ppl played sold-out shows, and the place was packed wall to wall. People were dancing, jiving, standing on chairs, benches – you name it.
The entire group was energetic, lively, and seem like genuinely sweet people. You couldn't help but want to be their friend after watching them perform. Their stage presence drew the crowd in, with everyone tuned in to each other and moving as one being. It was beautiful to watch from above, as I was standing on a bench. I could see people of all ages and races dancing. After the show, a woman in the bathroom, probably in her 50s or 60s said to me, "I'm old, but I was dancing the whole time! Can you believe I was in that crowd? My first time seeing them – how fun!"
Phony Ppl is a Brooklyn based quintet founded in 2010. Current members are Elbee Thrie on vocals, Elijah Rawk on lead guitar, Matt "Maffyuu" Byas on drums, Aja Grant playing the keys, and Bari Bass on, well, bass. Their mantra is: a mix of people, time, and sound that's been nurtured over generations in Brooklyn. This perfectly describes their eclectic genre-defying sophomore album, mō'zā-ik, which was released last year. Phony Ppl do their own songwriting, arrangement, mixing, and production. Do not let this unique group of individuals go unseen – you must see them live. You can catch them playing Central Park's Summerstage series in August! For more tour dates, click here.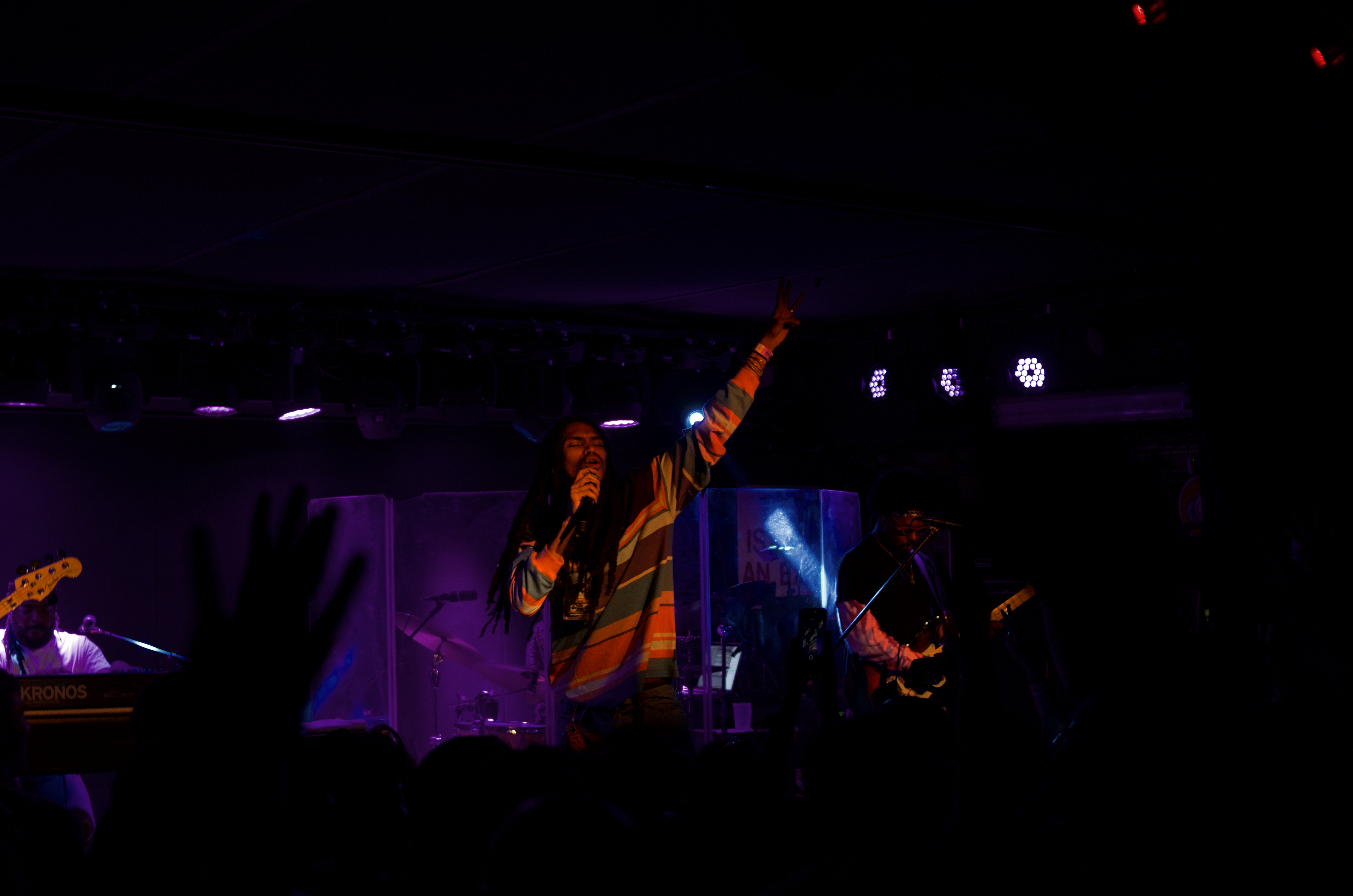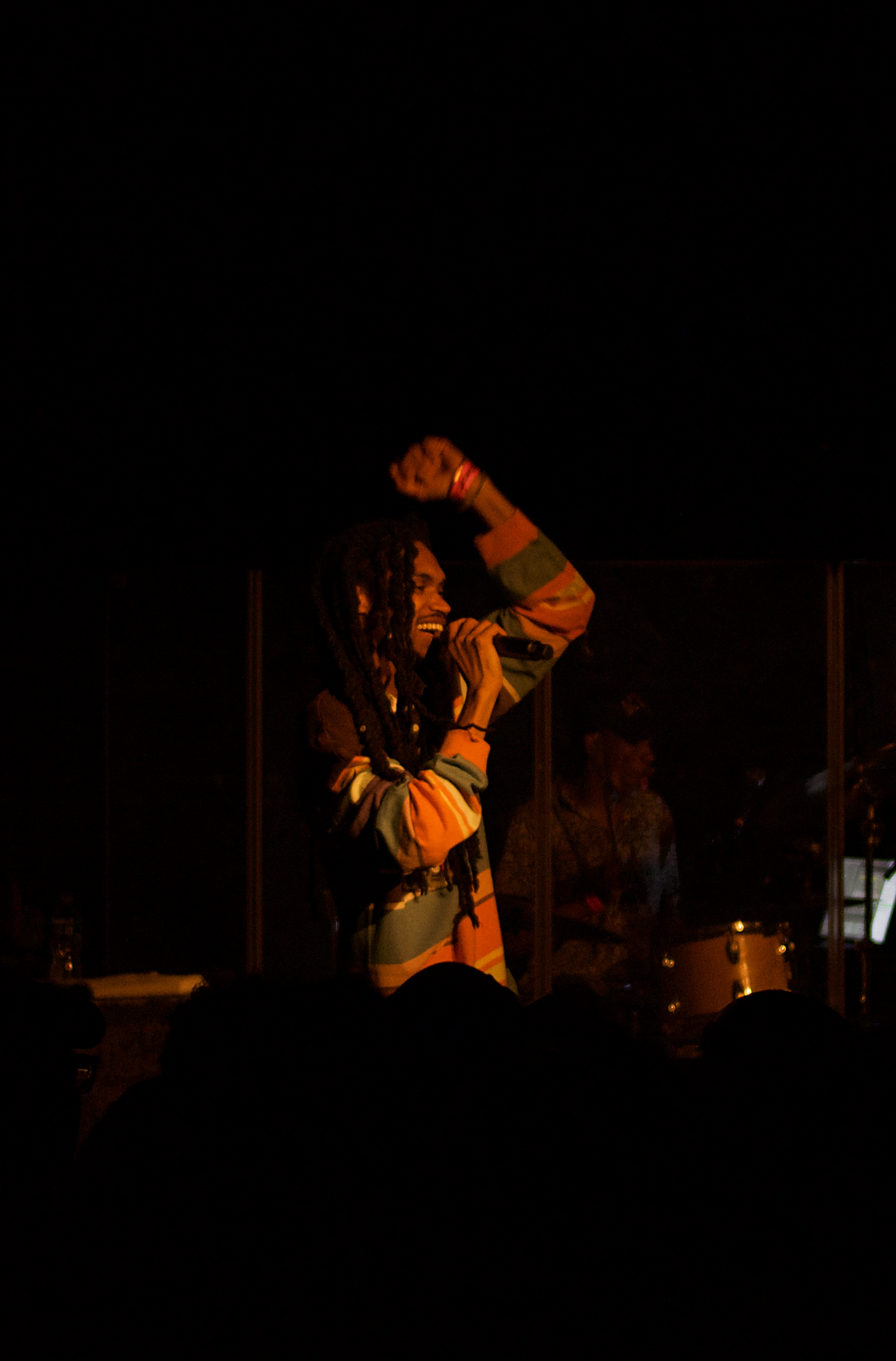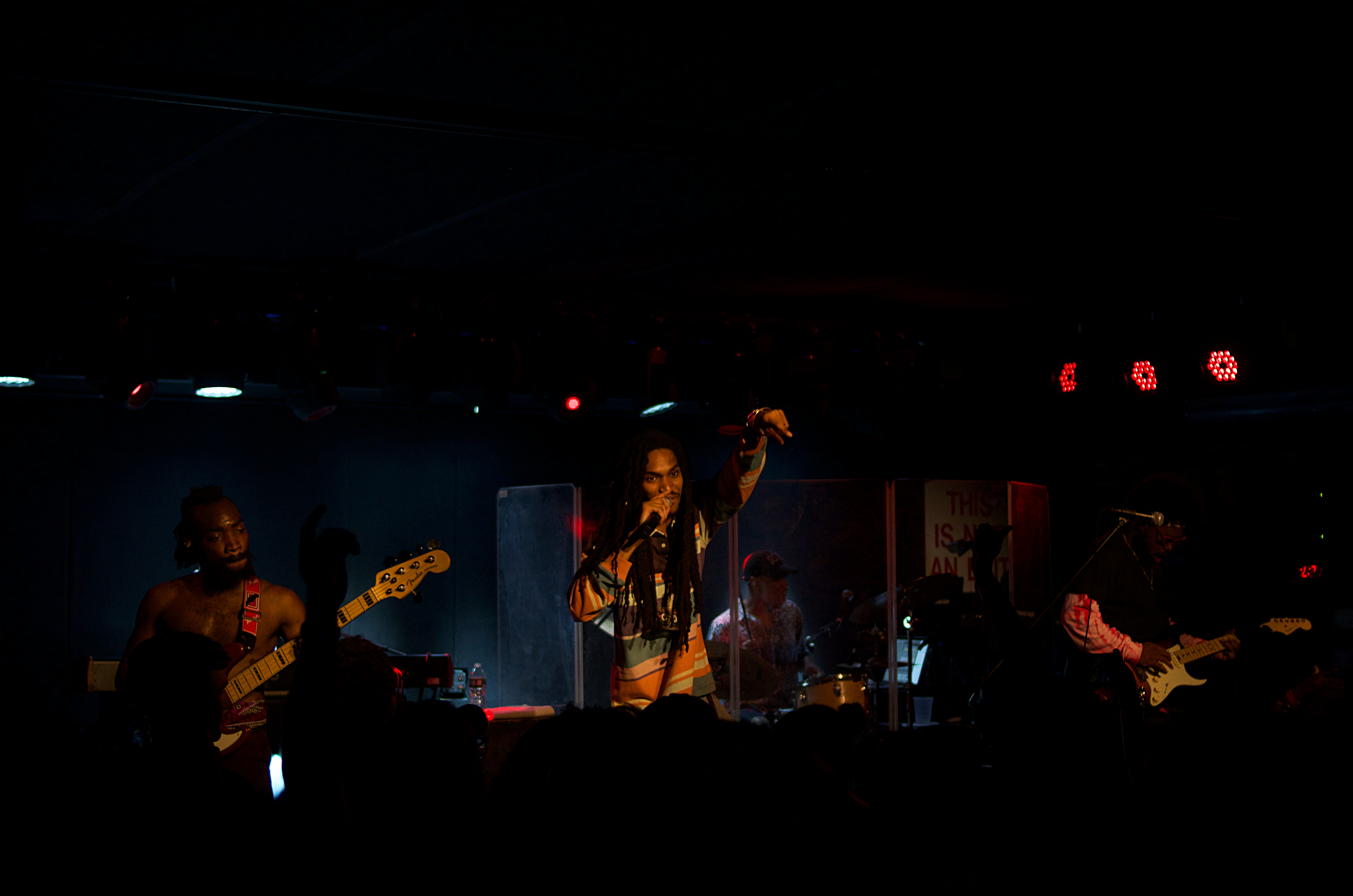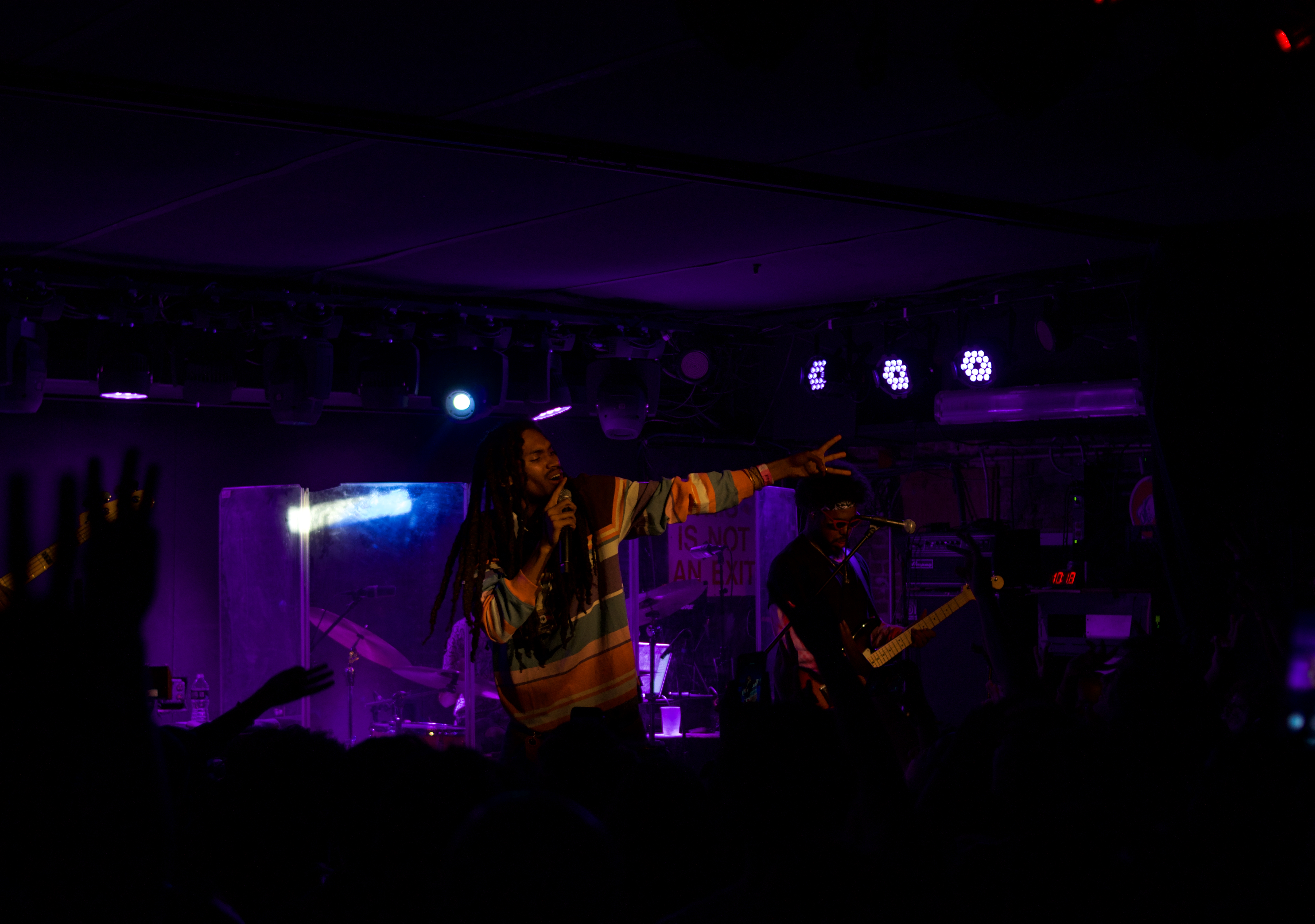 Phony Ppl at Mercury Lounge – video by Laila Abuelhawa

Posted by Stars and Scars on Friday, July 5, 2019