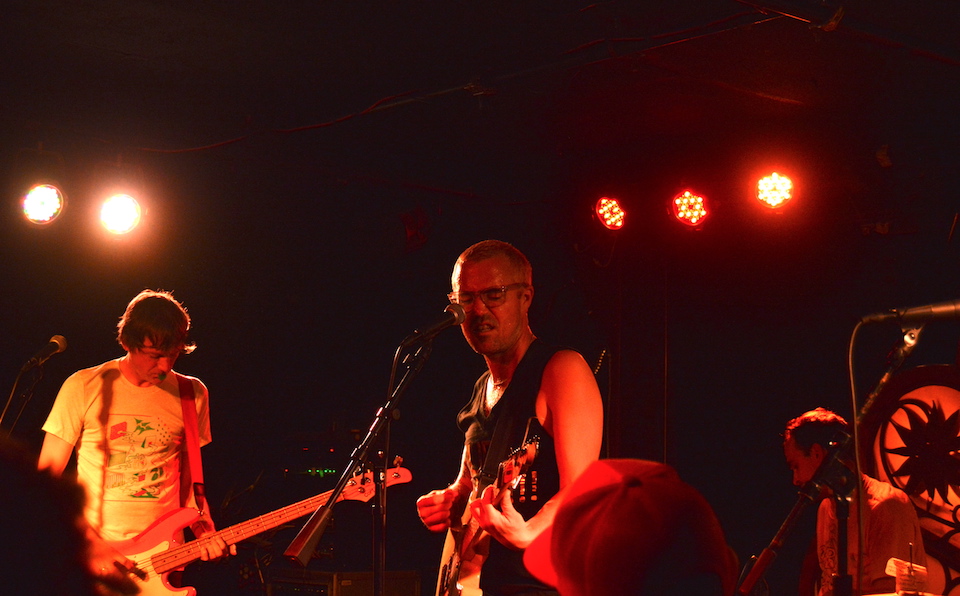 March 26, 2018
Brooklyn Bazaar
Brooklyn, NY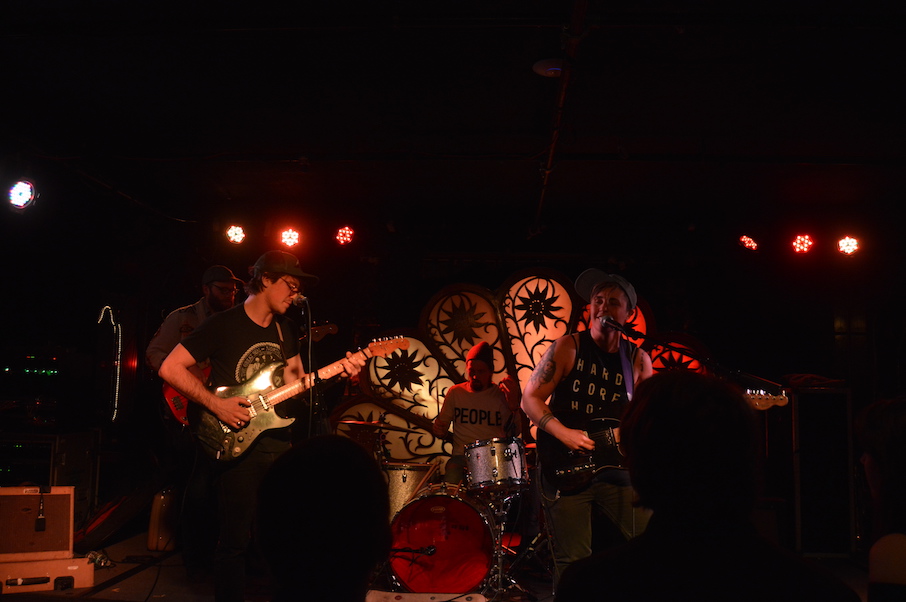 Loamlands, an alt-indie band from Durham, North Carolina, opened the show at Brooklyn Bazaar. Kym Register, guitar and vocals, swooned the crowd with her velvety smooth yet powerful voice. She sounded like Stevie Nicks modernized – the band gets compared to Fleetwood Mac all the time. Register sang with so much power and soul, songs about being vulnerable, the LGBTQ community, and the general intolerance of being yourself. Register spoke of embracing being sad at the show for it is very important to feel your feelings wholeheartedly.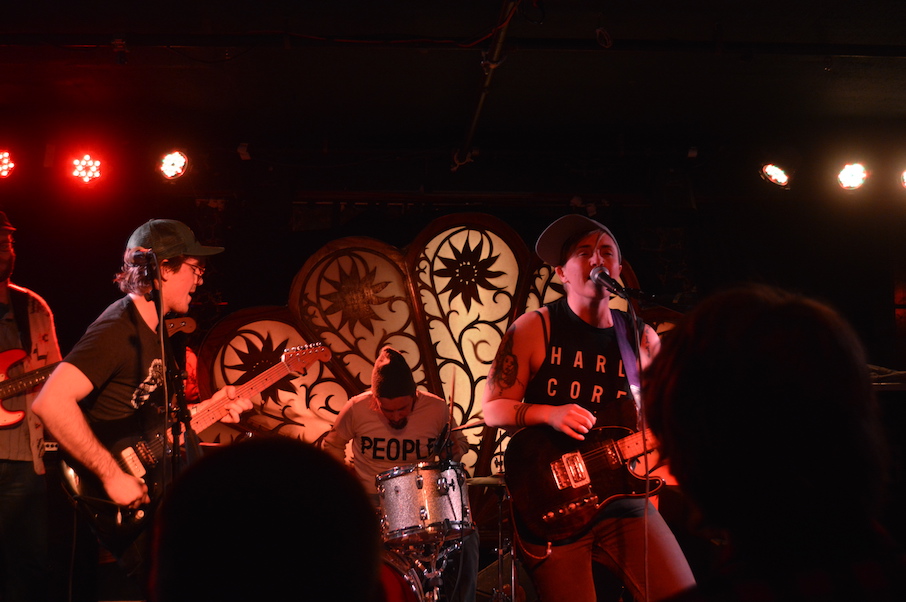 With elements of country, classic rock, and folk, Loamlands has a unique sound of their own. Will Hackney, lead guitarist and occasional vocalist, played like a guitar god. He seamlessly finger-picked his guitar with impressive skill. Using a slide as well as finger-picking was like hearing an angel play. Loamlands performed songs off their 2016 album, 
Sweet High Rise
, like "Restless One," "You the Mountain," and "What Kind of Love," a song about being in an abusive relationship and killing the abuser. Check out
Sweet High Rise
here
.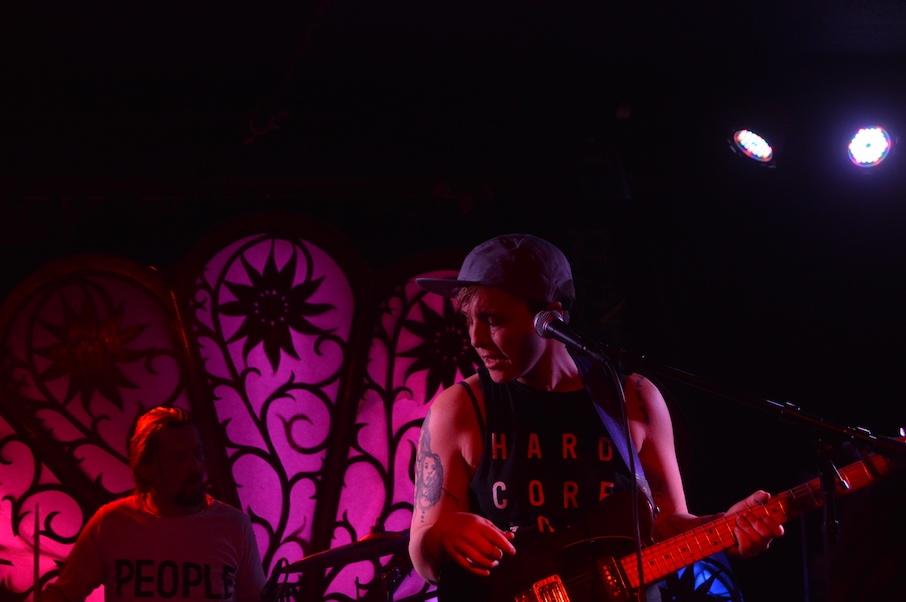 Loamlands making hearts full at Brooklyn Bazaar ❤ Video by Laila Abuelhawa!

Posted by Stars and Scars on Wednesday, March 28, 2018
Nana Grizol, originating from Athens, Georgia, is the headliner for this tour with Loamlands. The band consists of Theo Hilton, lead vocals and guitar, Matt Cathcart on drums, Jared Gandy on bass, and Robbie Cucchiaro on trumpet, euphonium, and tambourine. Hilton had a powerful voice on him and accompanied with the brass by Cucchiaro, Nana Grizol put on a spectacular show. They played slow, sad songs as well as their upbeat tunes, all brought out more with the brass instruments adding to the mood.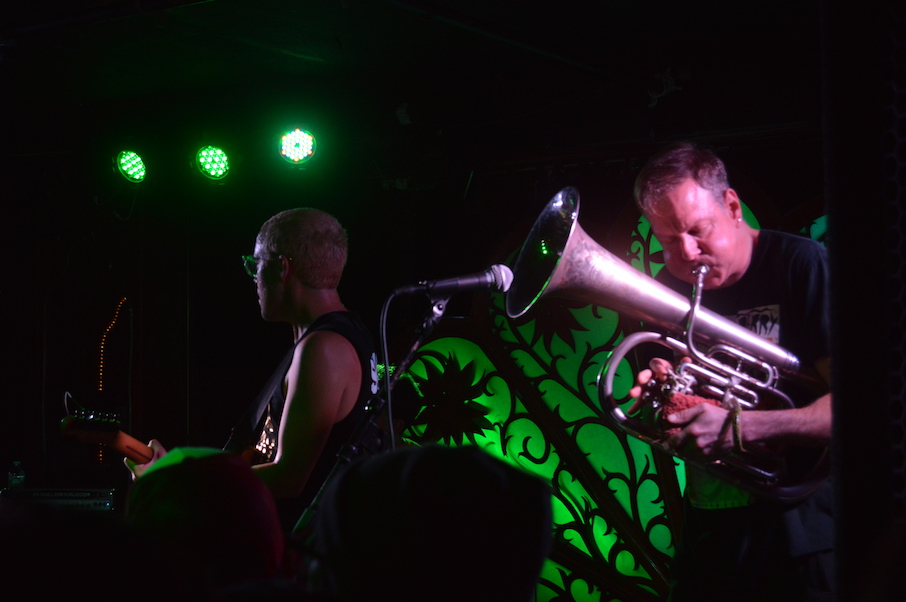 Hilton spoke about how the gay community has been so supportive of him, but before that emergence, he grew up in a small town surrounded by straight people. He also spoke of political justice and criticized political leaders before launching into Nana Grizol's popular song, "Mississippi Swells," about oil refineries in the Mississippi watershed. Nana Grizol played tracks from all three of their albums, including "Tambourine N' Thyme," "Atoms," "Cynicism," and "Bright Cloud."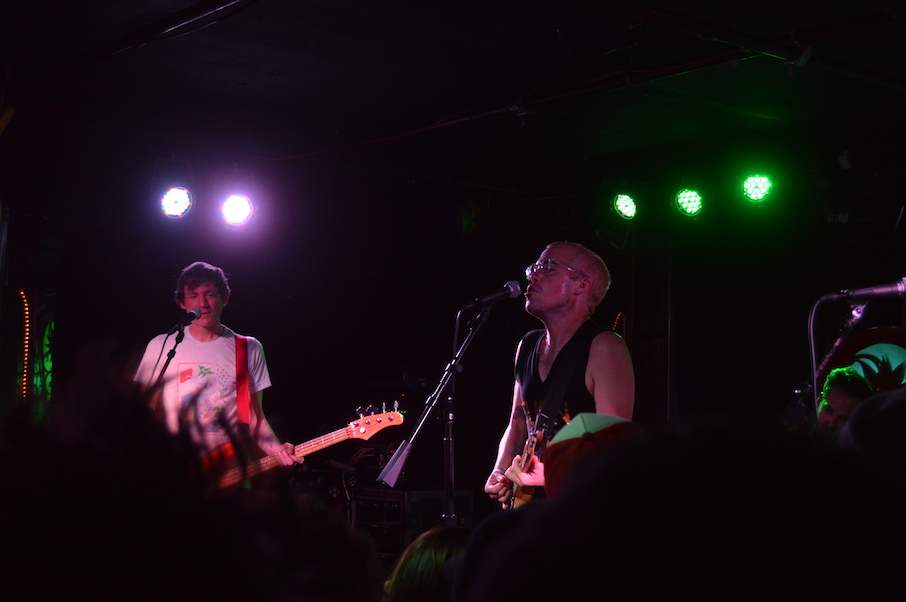 Both bands played an incredible show, and I would highly recommend catching them on tour because nothing beats a live set! Get tickets here.