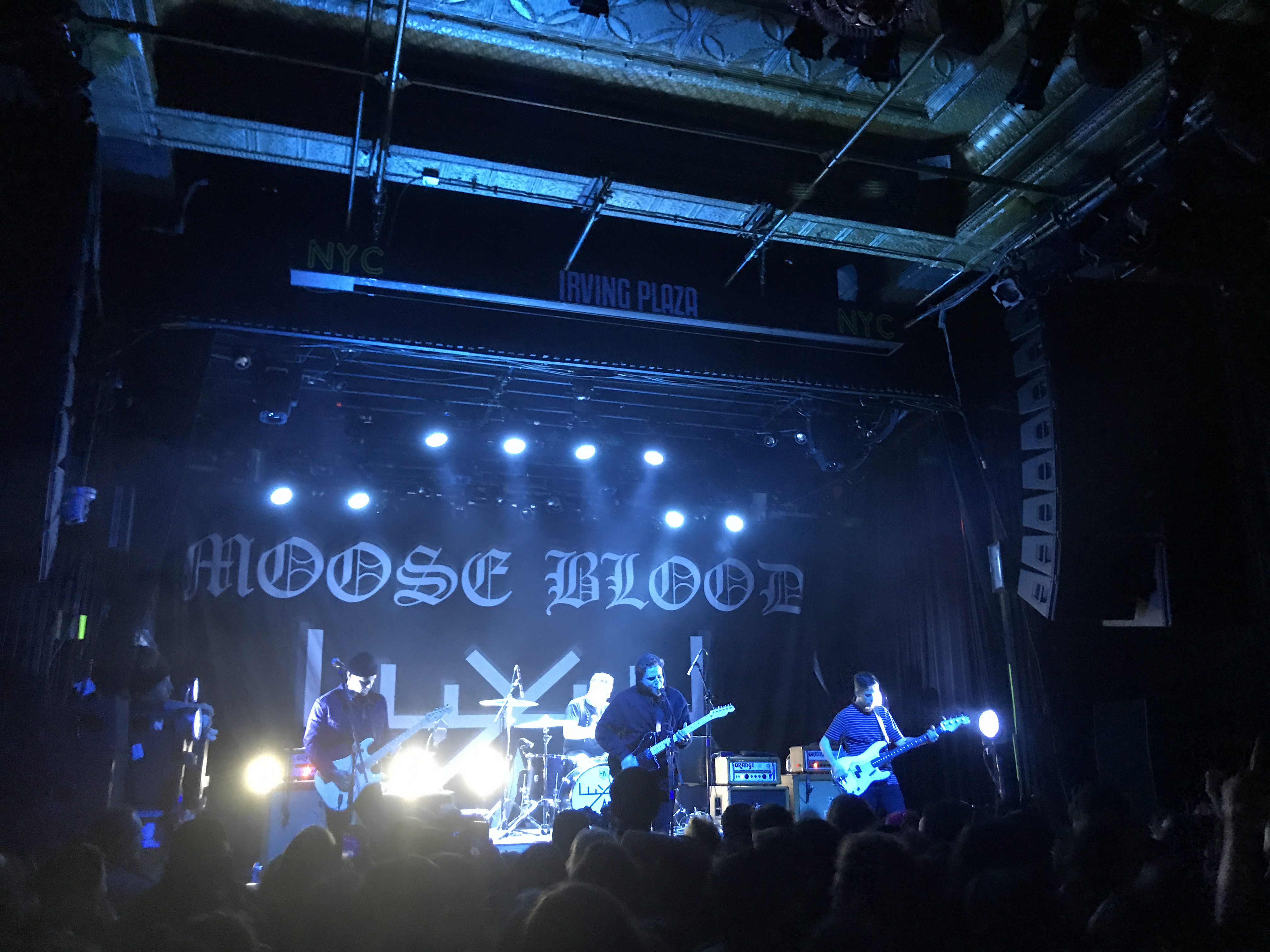 March 15, 2018
Irving Plaza
New York City, NY
Moose Blood, a British emo-punk band from Canterbury, England, sold out Irving Plaza last week. They played a lot of their new songs from the album, I Don't Think I Can Do This Anymore, which interestingly enough, most of the crowd didn't seem to vibe with. One guy shouted, 'Your new album sucks!' during a pause. The crowd around him laughed in agreement, though their contrasting support was evident by their presence at the show. I'm unsure if vocalist/guitarist Eddy Brewerton heard the taunt, but he seemed unphased and probably shook it off.
Snide comments aside, the band played a lively show, even with Eddy having lost his voice due to being sick. He sang as if there was nothing wrong, but when he talked to the crowd, his voice cracked and died out. It was amazing to hear that weakness in his voice, after being powerful and on key when he was performing. The poor lad must be taking a beating on his vocal chords for having an entire tour to keep up with.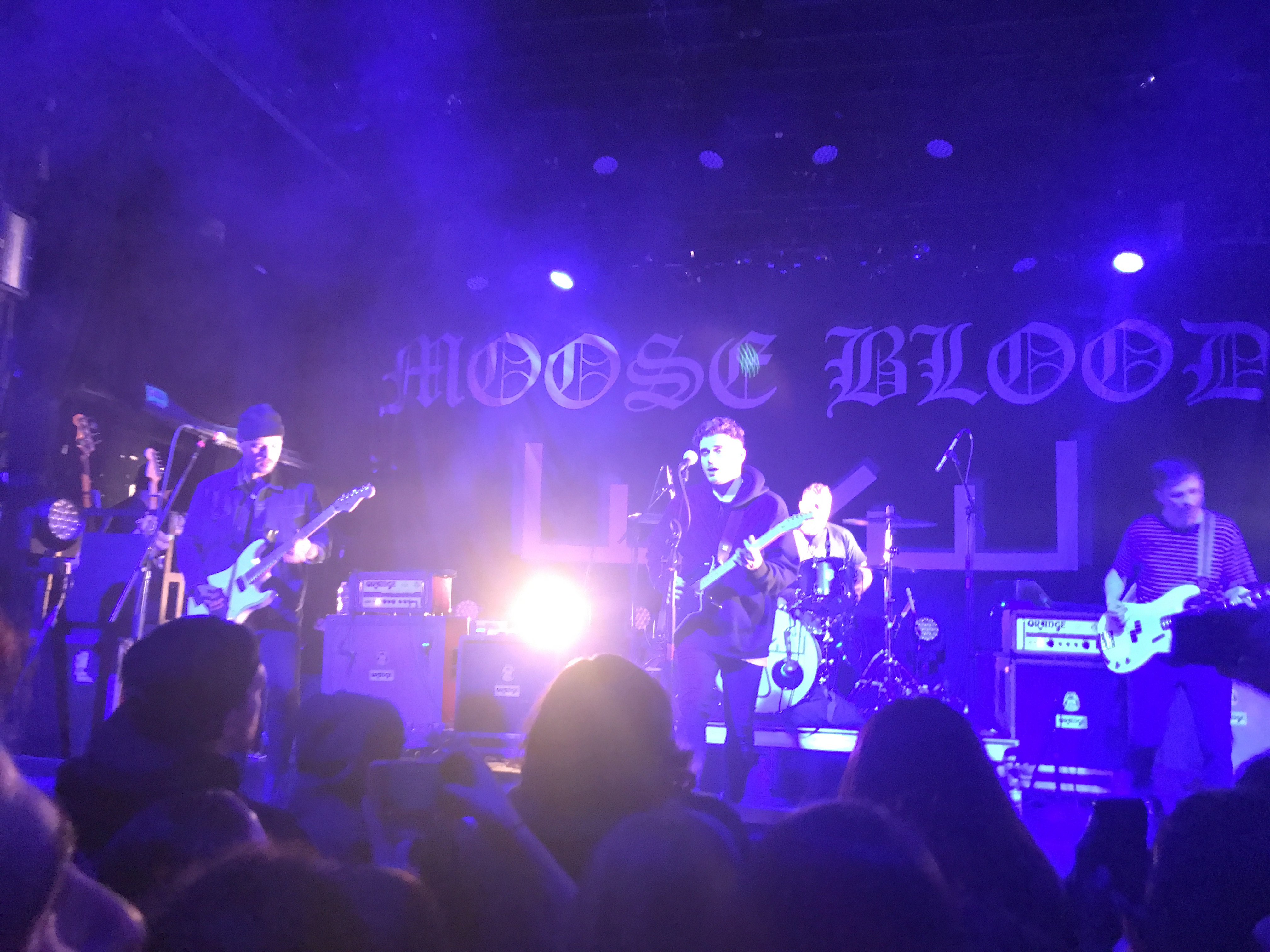 Moose Blood played some of their old songs as well, which the crowd erupted for when they heard the familiar intros. From their 2014 album, I'll Keep You In Mind From Time To Time, they played favorites like "Gum," "Cherry," "Swim Down," and "Bukowski." The band played for over an hour and covered songs from their last three albums.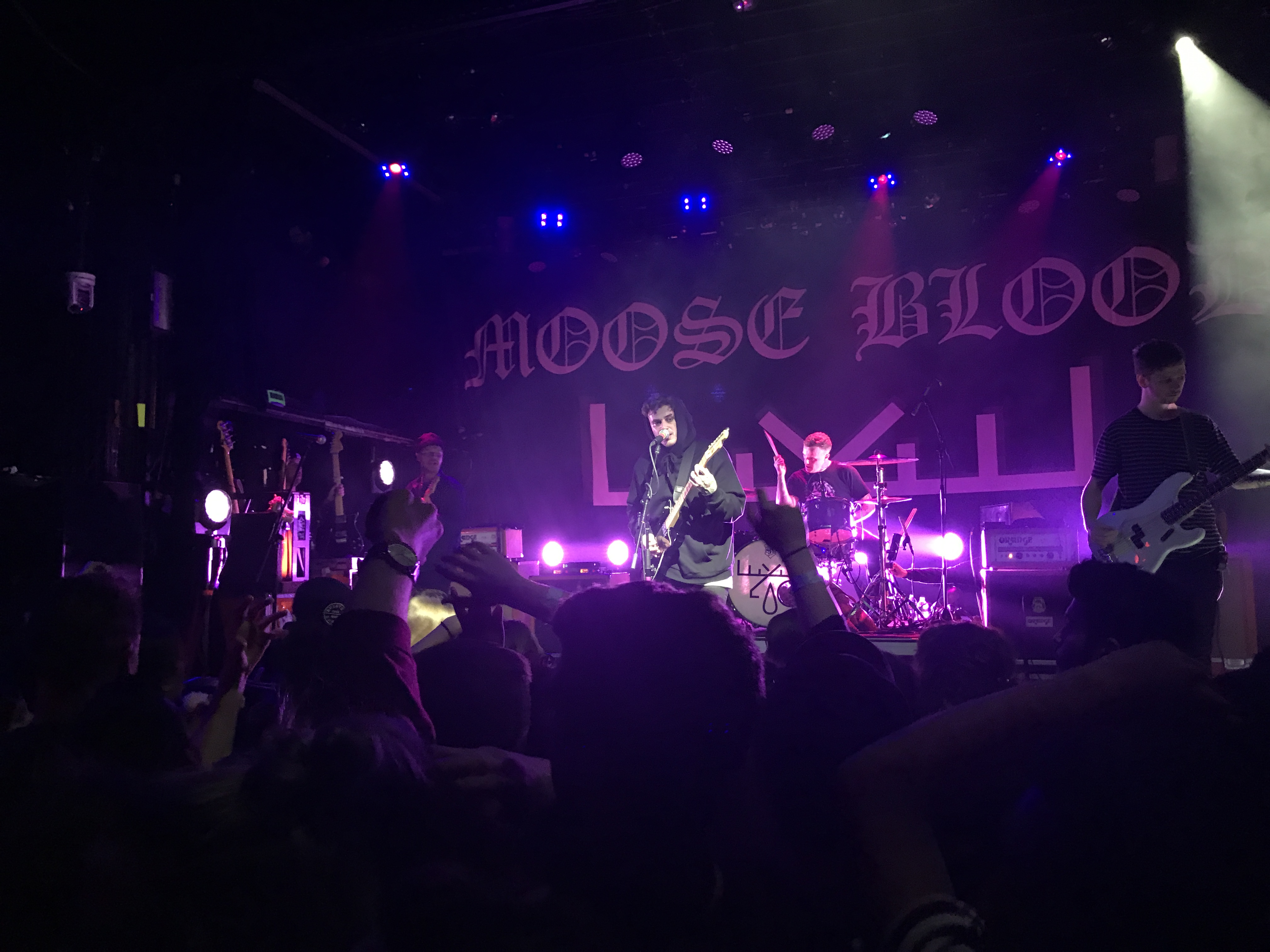 Note: The crowd was easy to navigate through until you hit the one "mosh pit." It was more of a push and shove pit. Consisting of mostly guys, the sad excuse for a pit (especially for a band that is known for their singing and melodies) became a massive, chaotic pushpit. People were getting shoved from front to back, with multiple audience members falling on the floor and crowd surfers falling into the pit. Guys were being too aggressive, and if you were anywhere near their pushpit, you were getting trampled on or pushed down to the ground. It was one of the most annoying crowds to be in for that reason. No dancing, no actual moshing, but instead an unnecessary shove-fest of bumbling idiots. Stay clear of the pushpit if you plan on catching Moose Blood for the rest of their tour!
Moose Blood at Irving Plaza by Laila Abuelhawa!

Posted by Stars and Scars on Wednesday, March 21, 2018
Another video of Moose Blood at Irving Plaza by Laila Abuelhawa!

Posted by Stars and Scars on Wednesday, March 21, 2018