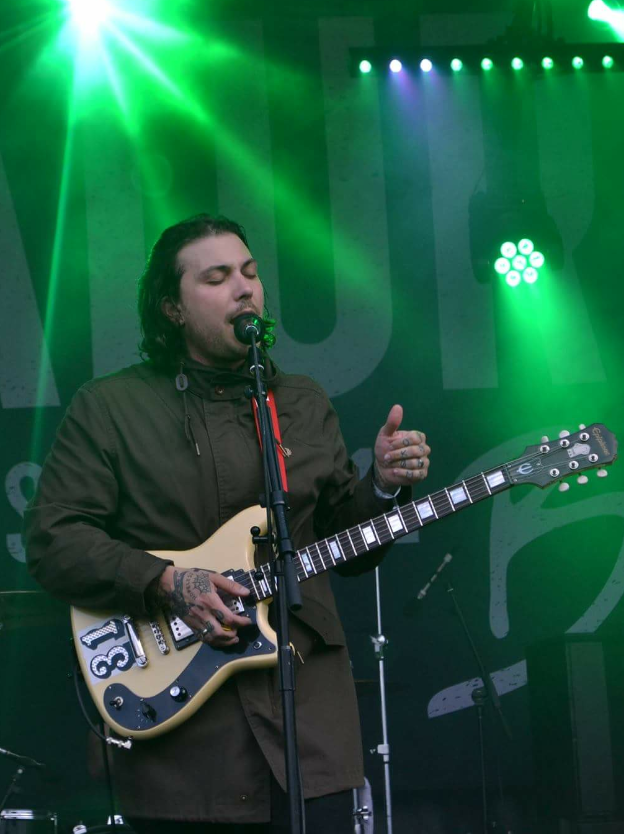 Photos by Anna Tveit
Slam Dunk Festival
May 27-29, 2017
Birmingham/Leeds/Hatfield, UK
Having watched Frank Iero & The Patience perform three times over the span of three days at this year's Slam Dunk Festival, I'm privileged to say I was party to a unique and vibrant experience that will stay with me forever.
Opening with the blistering riffs of "World Destroyer" – also the first track on their latest album Parachutes – the band set the tone immediately with Evan Nestor's dirty, punk-laced riffs, Alex Grippo's undulating bass lines, Matt Olsson's snappy drum fills and Frank Iero's tight, rhythmic power chords and anguished screams. Straight away, the crowds of excited people who had crammed into the small but energy-charged space of the Signature Stage surged forwards, arms in the air, singing along to every word like their lives depended on it. And this was only in the first thirty seconds.
"World Destroyer" gave way to the fast-paced rocker "Veins! Veins!! Veins!!!" and there was no let-up, for either the band or the crowd. Dressed in an olive green Fred Perry parka with his long hair hanging down over his eyes, Frank Iero put everything into his performance – his dirty, pain-filled voice sending shivers right down your spine and back up again.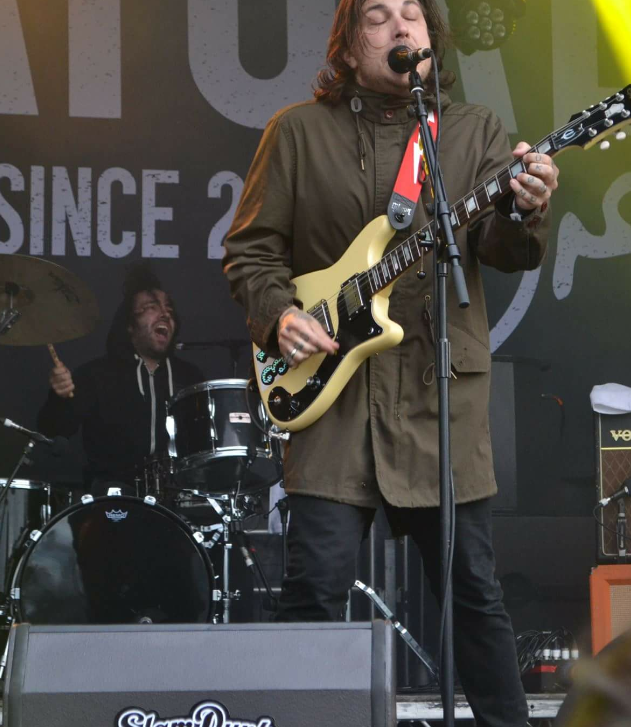 In Slam Dunk Midlands, he struggled with monitors that were occasionally not loud enough, and in Slam Dunk North, the first three songs were plagued by further technical difficulties, with Frank's guitar frequently cutting out, prompting him to dedicate "I'm A Mess" to "this stage" and singing parts of "World Destroyer" virtually a capella, accompanied by a drum backbeat and a touch of bass. A lesser-experienced artist may have been thrown off by such set backs, but in an off-stage interview after the performance, Frank remarked it was the crowd that helped get him through it. Not letting anything dampen their high spirits, they continued to shout out the lyrics along with Frank, supporting him until the problems were eventually fixed, and the show returned to its full glory.
It's worth mentioning here that Frank has a very unique relationship with his increasingly growing and dedicated fan base, giving them frequent shoutouts saying it was nice to see some "familiar faces" and preferring to refer to them as "friends" instead of "fans." Even in a festival setting, where he might have considered catering his set for those who weren't as familiar with his output, he threw in fan favourite "No Fun Club," one and a half minutes of pure, fast punk that probably 80% of the audience hadn't heard before, seeing as it's never been officially released on either of his studio albums. But that didn't seem to matter. Whether they'd heard the songs or not, the audience lapped up everything Frank had to give them and demanded more, with those in the centre of the pit going particularly crazy. It was obvious that some of them had seen the band on more than one occasion, and although this hardcore group made up a relatively small percentage of the crowd, they definitely made their presence felt.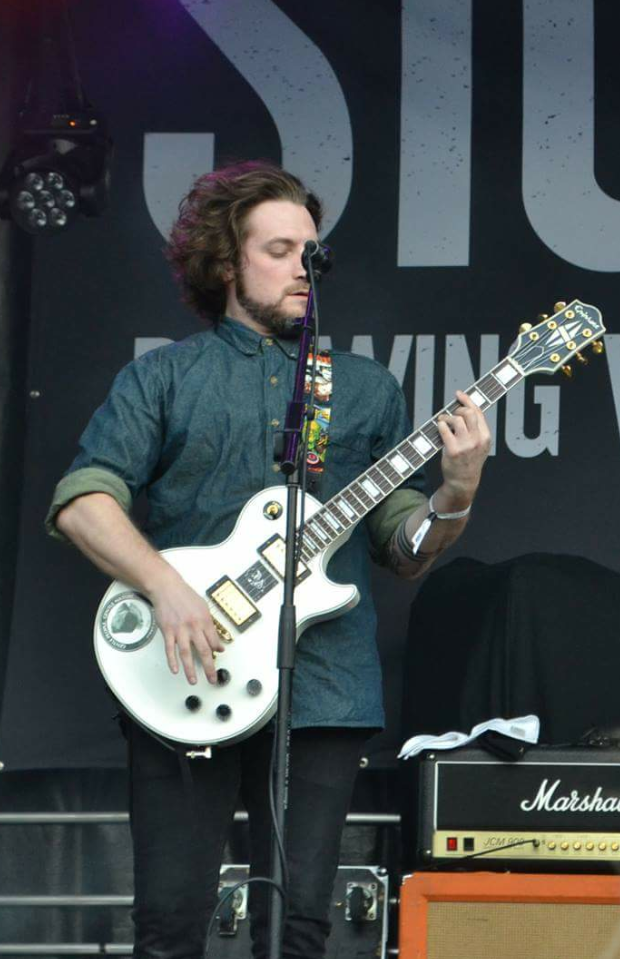 The amount of energy in the crowd fed back to the band on stage and vice versa, as if the musicians and the audience were working as a team to create something very exciting and special. Frank doesn't just put on a show. He has a party, and everyone's invited. He threw himself around, headbanged to his own guitar parts, and leapt about the stage like he was ten years younger, with the rest of his band showing similar enthusiasm and vibrancy. At one point, he even chatted to the crowd and encouraged them to open up a circle pit. The words weren't needed – they were already well on it.
The audience itself was actually a real mix of types. There were those who had never heard of Frank before or perhaps had a vague memory of him from the My Chem days and were coming to check out what he was doing now, fitting The Patience into their busy festival schedule and possibly hearing the songs for the first time. There were those who were more familiar with some of the songs, particularly the tracks off first album Stomachaches, which has obviously been around for longer and therefore had slightly more chance at exposure to casual fans singing along and bopping their heads and knowing a decent amount of the lyrics. And then there were those for whom Frank Iero & the Patience are quite possibly their favourite band in the world ever. It was this latter group that kept the crowd on its toes, leaping about and moshing to every song, opening up full circle pits and at one point even attempting a wall of death, as well as repeatedly crowdsurfing to the front then running right back round to get stuck in again.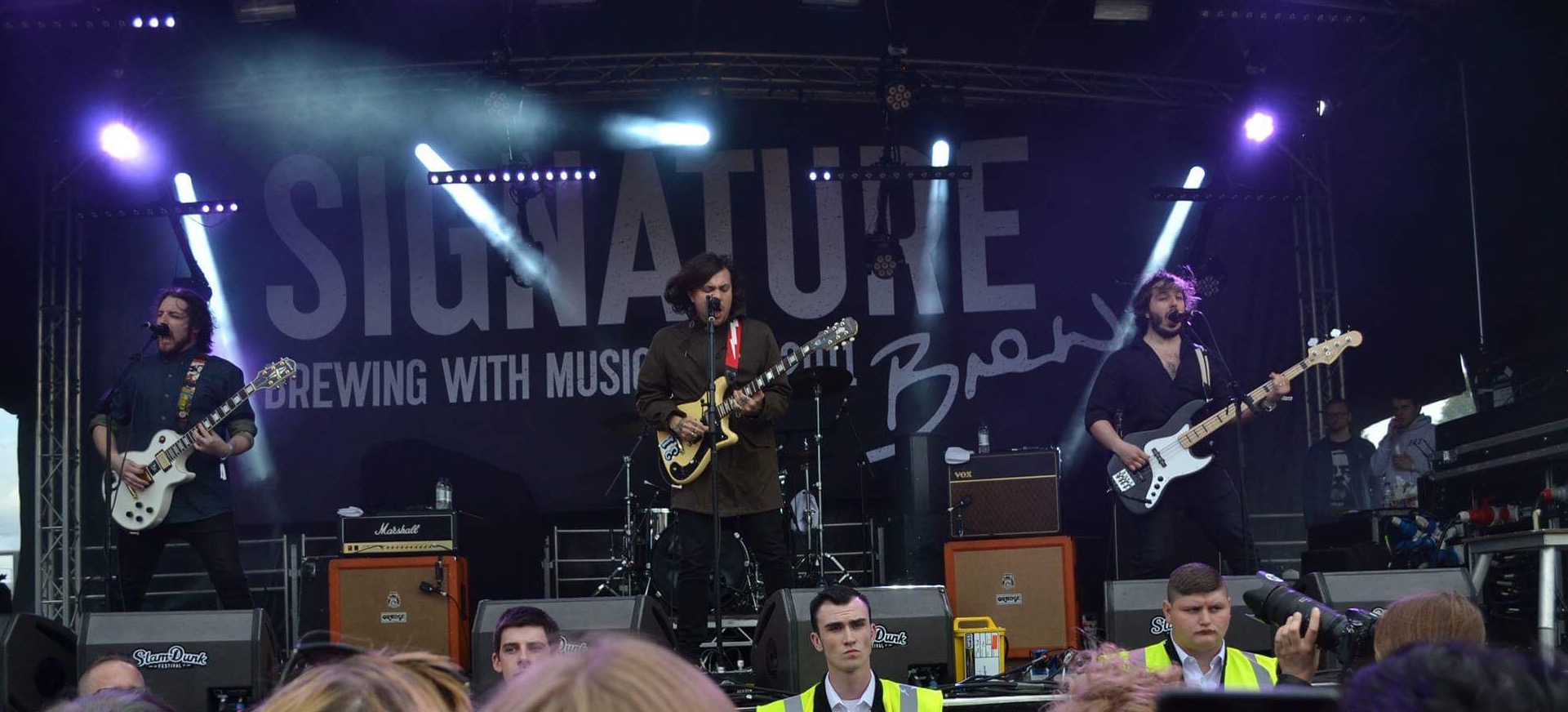 It was a lively and infectious atmosphere and one that may come as a surprise to those who associate Frank with the more mainstream sounds of My Chemical Romance's later output. But Frank Iero always had his roots firmly planted in the punk and DIY scene, and it's to this that he has returned in full glory with his latest project The Patience, dare I say it…his best band to date.