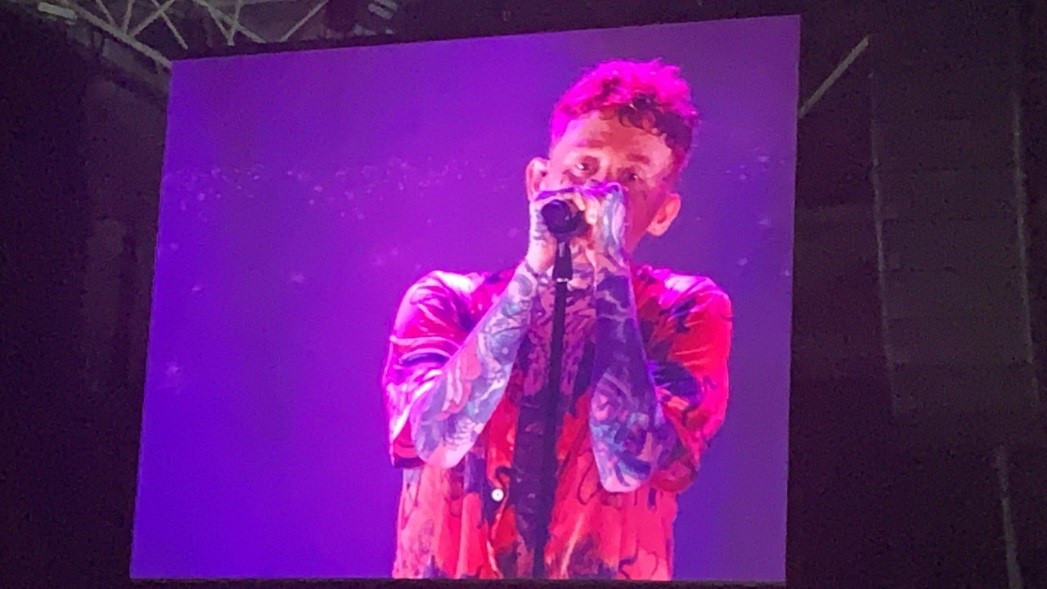 Frank Carter and The Rattlesnakes
February 15, 2020
Alexandra Palace
London, UK
Not even two full months into 2020, and it's already been a massive year for London musician Frank Carter. From new merch drops, to opening a tattoo studio, to selling out the biggest venues he's played so far, the sky is truly the limit for him. After two successful shows in Manchester and Glasgow, The Rattlesnakes have finally made it to the biggest and most beautiful night of their career: a sold-out show at London's own Alexandra Palace. Selling out mere days before the show was scheduled, the hype was real; and there's no lying about how the evening lived up to it – and more.
Blending in tracks from all three of the band's albums, there remained the familiar focus on their 2019 offering, End of Suffering. The stage screen's colour flashes of orange, yellow, green, and blue struck with every sound – every key pressed, every string plucked, every drum beat.
The atmosphere was fun, relaxed, and loving. Carter is famous for insisting on love and peace at his shows; if someone falls in the pit, they are helped up. Everyone deserves to feel comfortable, and no one should be in fear of being inappropriately touched or harassed. Along similar lines, his shows are famous – or infamous – for producing multiple circle pits within the crowd. At one point, there were two open pits operating in the hall, only separated by a group of people who were being dragged into one and the other. That's when an attendee must ask themselves: is it really a Rattlesnakes gig if I don't leave battered and bruised?
The greatest musical moment of the night goes to the band's soft and sweet performance of "End of Suffering," a song that Carter had been looking forward to playing in this very venue throughout the build-up to this date. His heart was pouring out of his vocals as he stuck to one spot on stage, singing out to the fans before him, and the look of pride and amazement overcame him. His drenched face and unsure smile said much more beyond his lyrics, and having the light of thousands of fans' phone torches made the moment shine brighter than any stars in the sky.
Carter's down-to-earth nature was also at work in London. He jumped into the pit and with the help of fantastic venue security, walked his way through the audience. Why? He wanted to see his dear mother, waiting behind the barrier at the back of the hall. While a sweet gesture, he gained laughter from the crowd as he passed through shouting "where's my mum?" – but there's nothing wrong with loving one's mother.
Another example of Carter's humility was when the show was halted to help a fan, trampled within the tight crowd, get medical attention and be guided out of the venue hall to safety. With every action and every request, everyone gained a huge round of applause. It shouldn't be such regular actions at a show gaining this praise but with how some selfish people can be within this environment, it did mean a lot. It was a wonderful moment of unity and of family, which is exactly what Frank Carter aims for at every Rattlesnakes show he puts on.
Overall, it was a big night for everyone. For Carter, for the Rattlesnakes, for all staff included in setting up the show to make it just right, and for the fans who travelled from around the country and beyond for this one night in this one venue in London.
Altogether: well done, guys.