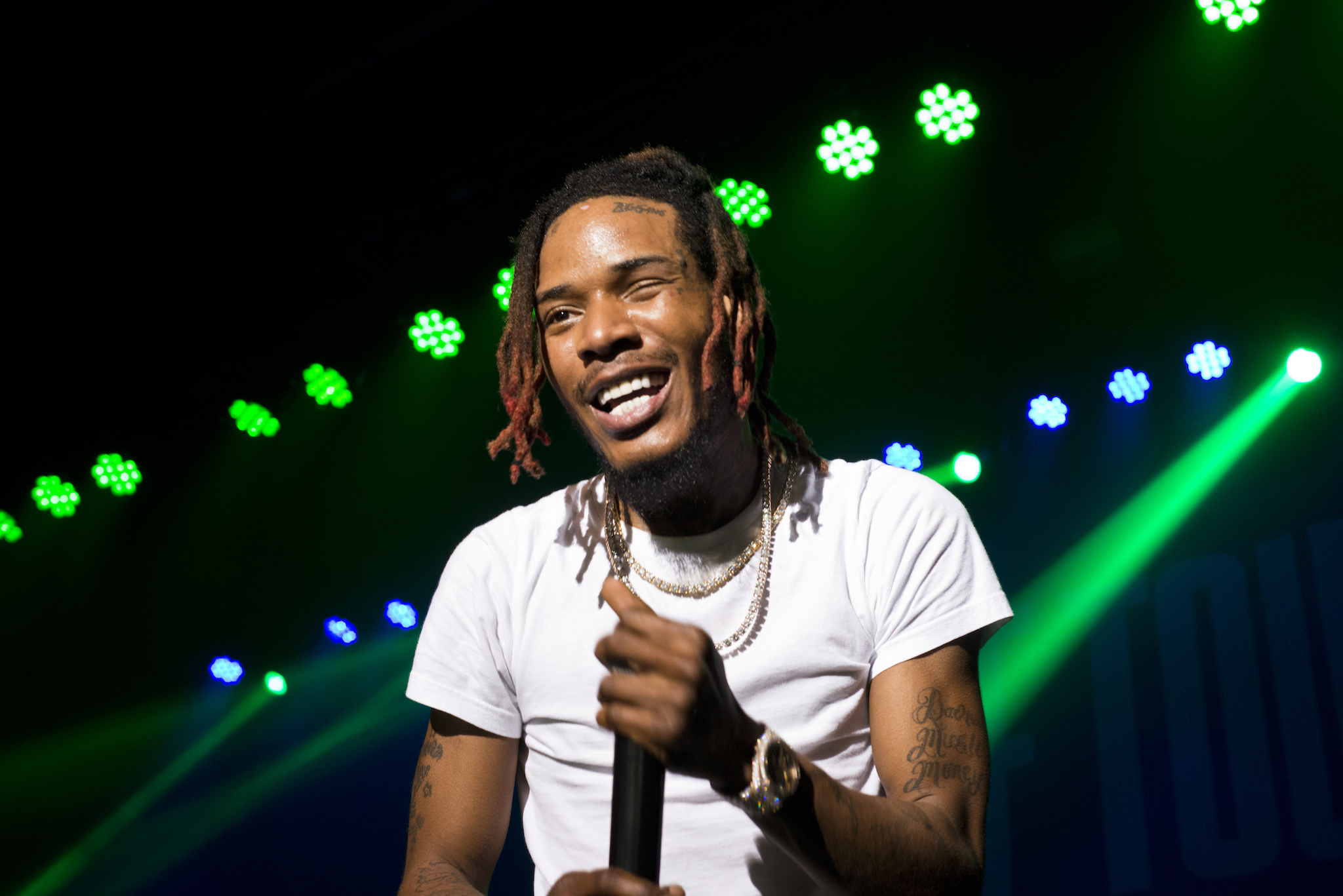 February 16, 2018
Buckhead Theatre
Atlanta, GA
Mr. 1738, a.k.a. Fetty Wap may be from Paterson way up in Jersey, but there is no shortage of love for him in the ATL. Seriously: folks were throwing themselves at his feet on stage, and girls were clawing at the Buckhead Theatre doors waiting to get in. This was not a casual night for security. But, I'd say it was all worth it, because Fetty brought the boom, and his fans took no breaks during this grind and sing sesh.
Though it seems like a minute since Fetty was dominating the airwaves with catchy hooks like "Baby won't you come my waaayyyy" and "I'm like yeah, she's fine, wonder if she'll be mine," the man has been busy. You'd never know he's been recovering from a serious motorcycle accident that happened in 2016, as Fetty has been dropping multiple mixtapes and collabs since late 2016, including his latest EP, For My Fans III: The Final Chapter, on January 19, 2018.
Up next is his official sophomore album, King Zoo, which comes out later this year and will feature Nicki Minaj, Snoop Dogg, Jadakiss, and more of that signature Remy Boy sound. That got me like Hey, Wassup, Hello indeed!
He's clearly riding the work adrenaline high on the road, paying homage to those that help keep him afloat. The appropriately titled "For My Fans" tour is just that: a celebration of the hit after hit success of Fetty Wap, with a dedication of thanks to his ride or dies. Before the rapper even hit the stage, there was an infectious ripple of excitement, Remy Martin, and absolute joy throughout the crowd.
Once he hit the stage, the crowd, made up of young local high schoolers and college kids, went absolutely buckwild. He pulled out all the stops, running through jams like "679," "My Way," "Jimmy Choo," his latest drop "KEKE," and, of course, "Trap Queen." A million dollar smile never left his face, taking many moments to dance and dab and reach out to touch hands with the front row fans.
Fetty knows how to put on a show. Mixed in with his hits were exciting visual elements like a live band, DJ, and electrifying smoke blasts. Early on in the set, he ushered in one of the coolest moments, surprising the crowd with ATL fav Boosie Badazz, who stayed on stage with full hype for most of the show.
Shirts were thrown into the crowd, ladies were swooning and screaming (I mean, he cute ya'll, he ain't got all those babies for nothing). Fetty also made a point to stop multiple times to lift up and thank his fans for their years of support. By the end of the show, the stage was packed with bodies, a visceral party taking over Buckhead Theatre.
Didn't make it out to see him? Ya snooze, ya lose, as his tour ends on February 19, 2018. But, with King Zoo on the way, I have a feeling Fetty will be quickly dancing on the road again soon. Until then, check out my shots from his ATL show.