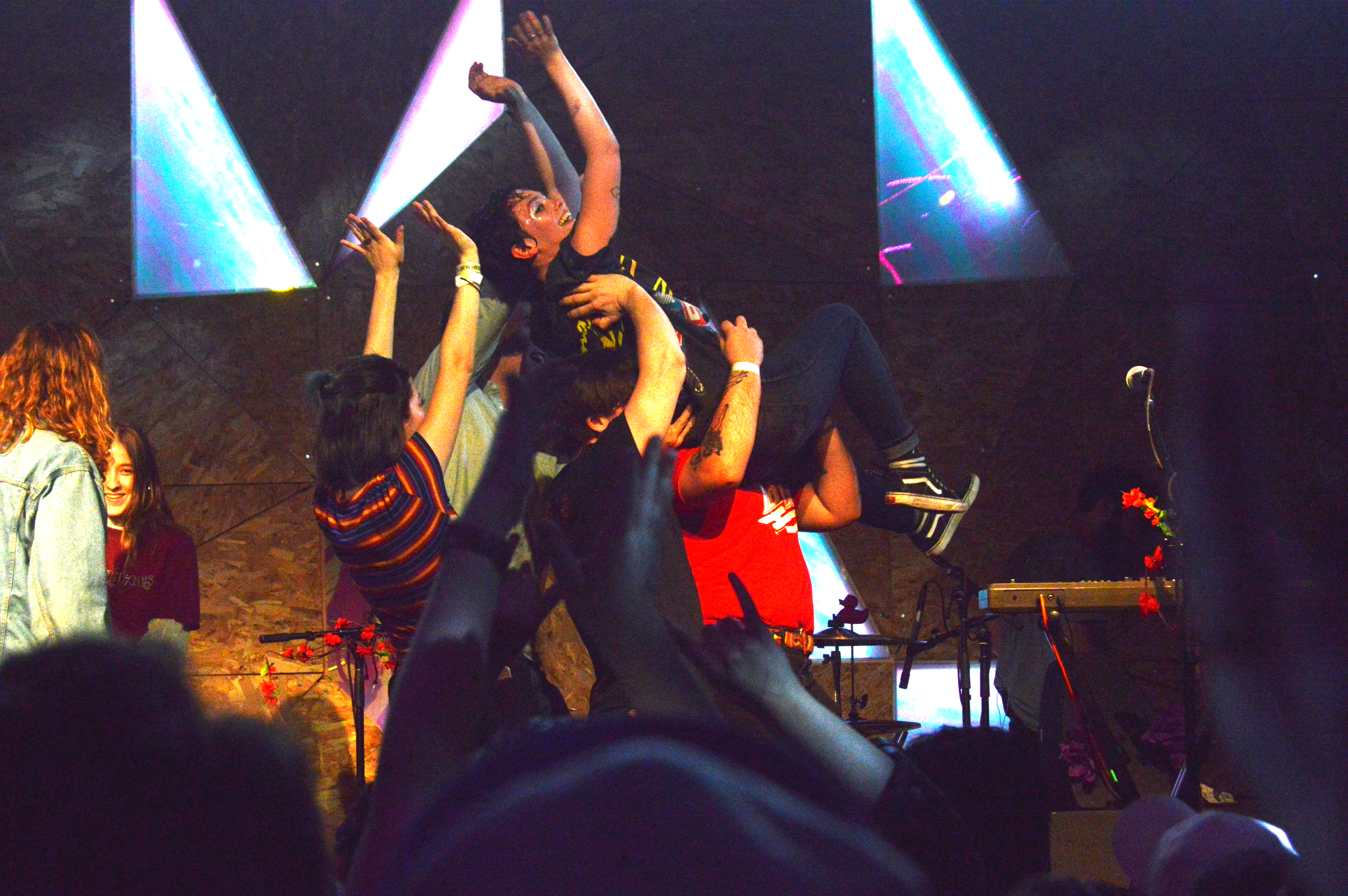 March 1, 2018
Elsewhere
Brooklyn, NY
'Twas the first day of March, but rain took plunder.
Diet Cig was the headliner, and they took the thunder!
Hailing from Seattle, Great Grandpa were one of the openers for this phenomenal sold-out show. With grunge influences, vocalist Alex Menne sang and screamed their "snack rock" sound complaining of social constructs, entitled guys, and zombies. Menne introduced a song by telling the packed crowd not to touch anyone without their permission. Such words left the audience silent, with only a few people vocally supporting the gesture.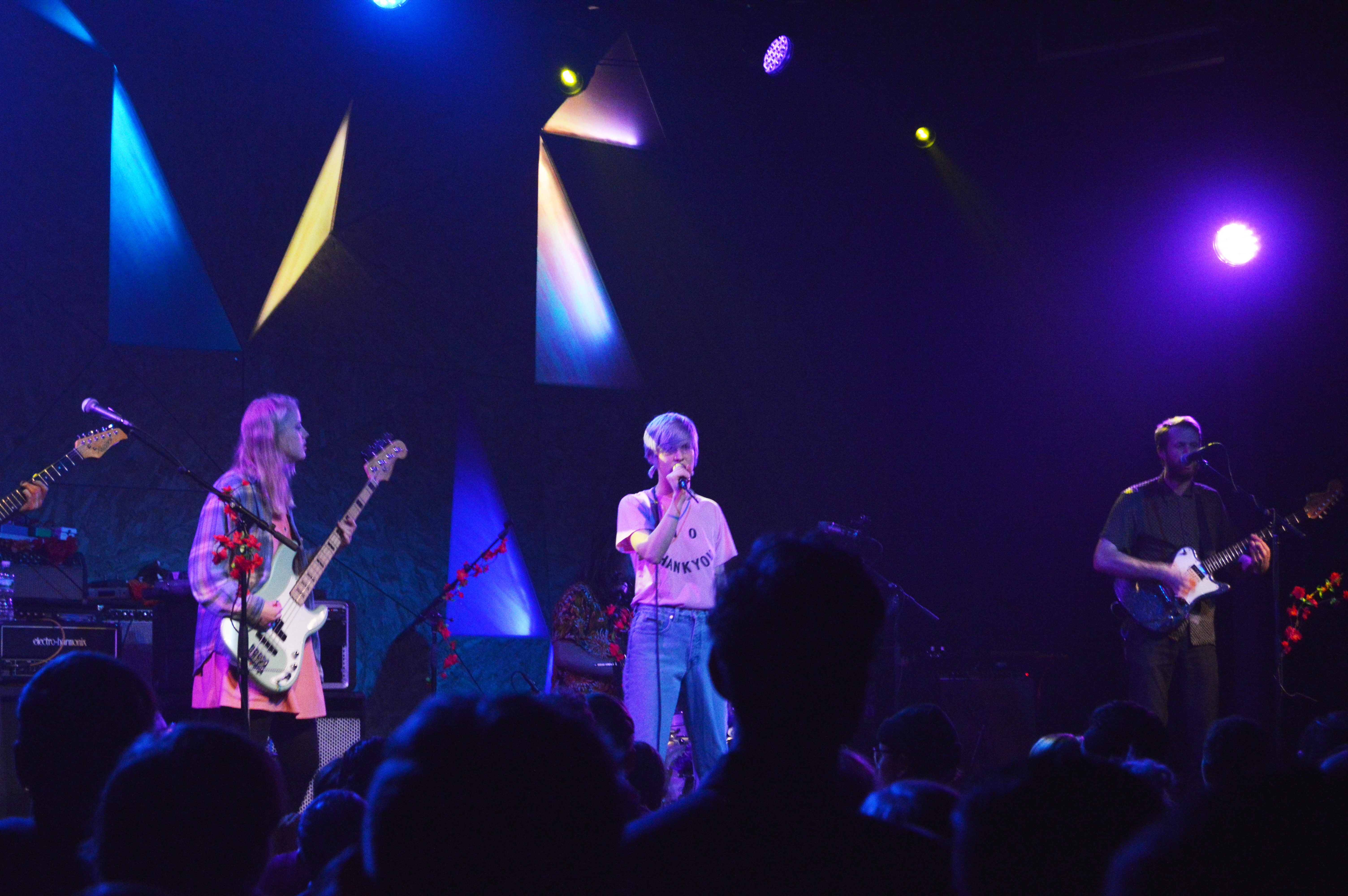 The band played songs like the slow, melodic "28 J's L8r," a song explaining why Menne stopped smoking weed – she thought her friends were zombies and going to eat her. Great Grandpa also rocked good, old-fashioned grunge jammers like "Teen Challenge" with lyrics: "And I drip when I swell/out in my empty room/I only wanted you so bad." Menne's vocal range was impressive, from soft soprano to shrieking from yelling, all smoothly transitioned.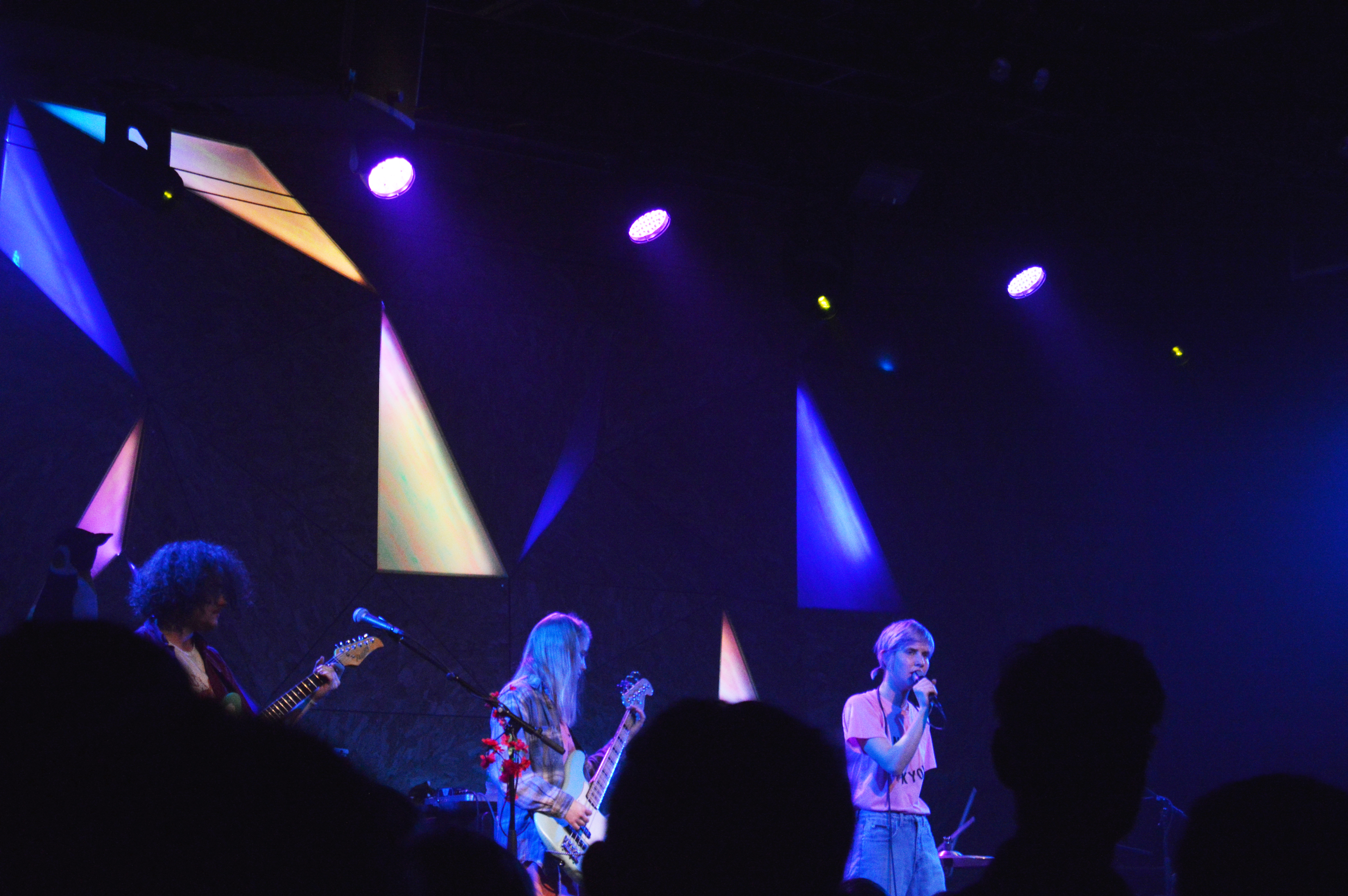 Other band members included guitarist and vocalist Patrick Goodwin, bassist Carrie Miller, drummer Cam LaFlam, and guitarist Dylan Hanwright. Great Grandpa's songs are all completely different from one another in sound – either in tempo or mood – but the variations create some sort of beautiful planned chaos. That's grunge, isn't it? Their newest release, Plastic Cough, came out in July of last year and can be found here. There's still time to check them out on tour as they play in Philly tomorrow.
Great Grandpa at Elsewhere last night by Laila Abuelhawa!

Posted by Stars and Scars on Friday, March 2, 2018
After Great Grandpa, Diet Cig took the stage – a pop-punk duo founded in New Paltz, NY in 2015, with Noah Bowman on drums and Alex Luciano on vocals and guitar. Their first EP, Over Easy, was released soon after, with songs of the scene days and problems young adults face. The band's message is about empowerment, rebellion, and vulnerability. With cutesy delivery, you would think that young women and teenage girls would be their main demographic, but at least half of the crowd at Elsewhere were males, if not more. Luciano criticised the white cis-male multiple times throughout the night. She seemed to throw feminism into everyone's faces while also speaking of consensual relationships, friendship, love, and telling off your ex.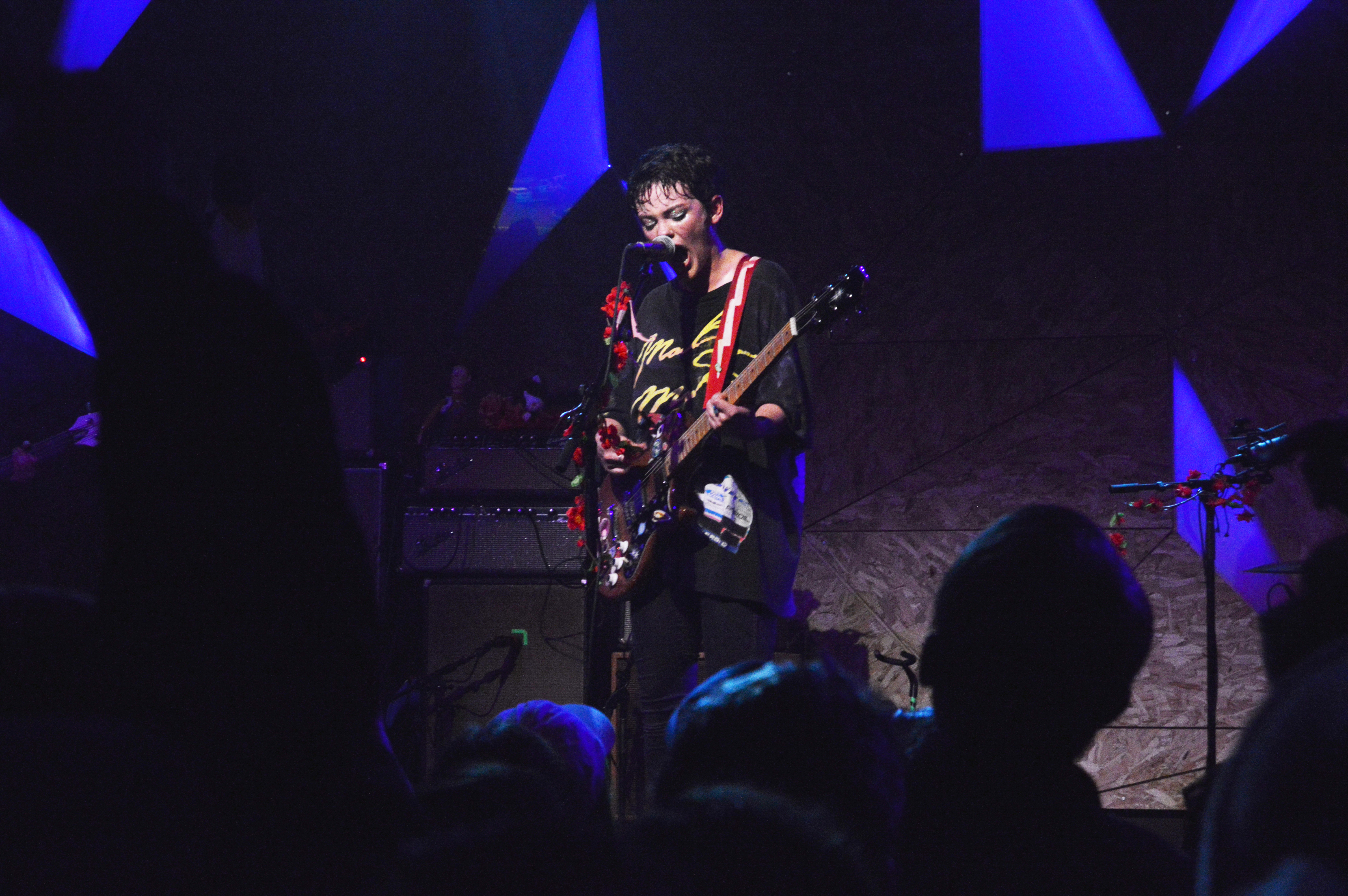 Luciano was covered with so much glitter that you could see it all the way from the back of the venue. She had posted on the band's Instagram about bringing extra glitter, and she wasn't kidding. Luciano began the show with "Sixteen," a song about her boyfriend at the time (with the same name as hers) and how he slut-shamed her. She danced around on stage with her infamous high kicks, yelled at the light tech to let her see the crowd's "beautiful faces," and sang with so much soul you could feel it.
Diet Cig at Elsewhere last night by Laila Abuelhawa!

Posted by Stars and Scars on Friday, March 2, 2018
Both bands' stage presence was impeccable.They had high energy, commanded your attention, and criticized the bad in the world from being touched inappropriately to our politicians' corruption. What these bands stood for was having fun with rock and roll while not taking shit from anybody. Though both Great Grandpa and Diet Cig were excessive with their feminism and peace agendas, their performances were sensational.
Another super fun video of Diet Cig at Elsewhere last night by Laila Abuelhawa!

Posted by Stars and Scars on Friday, March 2, 2018