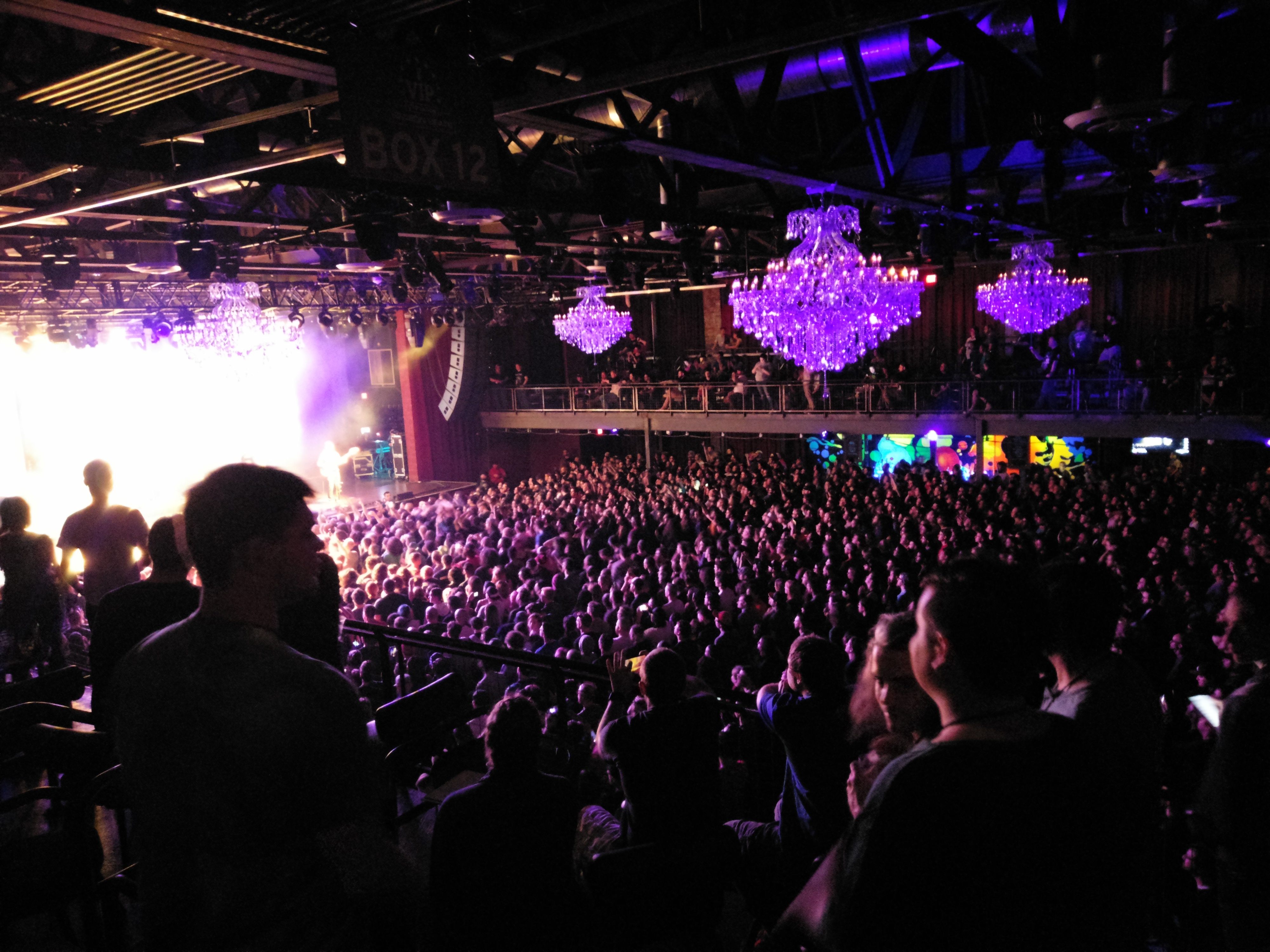 May 10, 2017
The Fillmore
Philadelphia, PA
A Coheed and Cambria show is a celebration. It's a celebration of music and a celebration of togetherness. It turns a sold-out, 2,500-seat venue into a backyard party with friends – like one of those perfect summer nights where you hoist drinks, sing out loud, and wish that life could stay as simple as this all the time. You leave buzzing, and the next morning you wake rejuvenated. You were shown a glimpse of life as it could be, and it helps you look out at the mundane world in a newly optimistic way.
I realize that's a lot of hyperbole for one three-hour show, but this night stood in such contrast to other concerts I had just returned from the previous week that it was a revelation. It honestly takes a lot to grab my attention and hold it for a whole evening, and Coheed and Cambria delivered in a big way.
A quick admission: I came into this being pretty unfamiliar with the band's music. I knew the players, so to speak, but not the game. On a surface level, of course, I had an awareness ("A Favor House Atlantic" is undeniable no matter how you hear it). But there is a whole mythology built into Coheed and Cambria's collected work that I am completely ignorant of. For a long time, I assumed that would be a barrier to entry – that I'd be lost or disinterested, like when I dove into Game of Thrones midway through: I could tell there was something going on, but I just didn't have the energy to do the homework.
In retrospect, I realize that was a totally unfounded worry, because there is a very important second consideration in going to a Coheed and Cambria show: the fans.
I got my first glimpse of just what an incredible fanbase the band has when they opened the doors to their VIP guests for the meet-and-greet. Everyone came in smiling. They were covered in Coheed-themed tattoos. They were talking with the band like they were old friends. Catching up on family news. NY Mets scores. Moments from other shows on the tour. I saw that many of these fans were going to multiple gigs on this run, which is incredible considering that the evening was billed as a performance of the band's 2005 album, Good Apollo I'm Burning Star IV, Vol. 1 – From Fear Through the Eyes of Madness, in its entirety (I TOLD YOU that the mythology was dense, haha). You would assume that every show would be essentially the same. But that didn't stop anyone, with some driving hundreds of miles from venue to venue.
And what draws so many people out to see Coheed and Cambria over and over? Well, that part's easy: they are a fucking KILLER live band. They do it in the simplest (and yet most difficult) way possible. They take four guys who have an incredible chemistry, a defined vision, and serious musicality, and they deliver a dynamic performance with just enough visual-production-splendor to create something that you simply cannot experience in any other way.
Their songs have big, built-in sing-along choruses, shredding guitar solos, sci-fi imagery, and moments of very poignant emotion. In the middle of the crowd, I'm watching everyone belt out their favorite lyrics, looking their friends right in the eyes, and filled with so much joy. I have NO idea what any of these songs are about, but they are MOVING me. I get it on a core level, even if I'm missing it on an intellectual one. And, like all of the best art, it gives you more to immerse yourself into later if you decide to continue the journey.
After a triumphant encore, the Fillmore finally empties out into the real world. I run into a few friends still buzzing from the show. When I tell them that this was my first time, they all look at me (almost astonished) and say, "REALLY?! Isn't it awesome??"
Yeah, it really is.
=====
I'd be remiss if I didn't mention this evening's fantastic special guests, The Dear Hunter. They were a perfect pairing for this tour, and their latest album, Act V: Hymns with the Devil in Confessional (a lot of Roman numerals in this crew), is grandiose, diverse, and extremely impressive. It struck me as an evolution of Cursive's Happy Hollow and, man, can their frontman sing! I'd love to see a full performance by them someday. For the next one, I suppose!