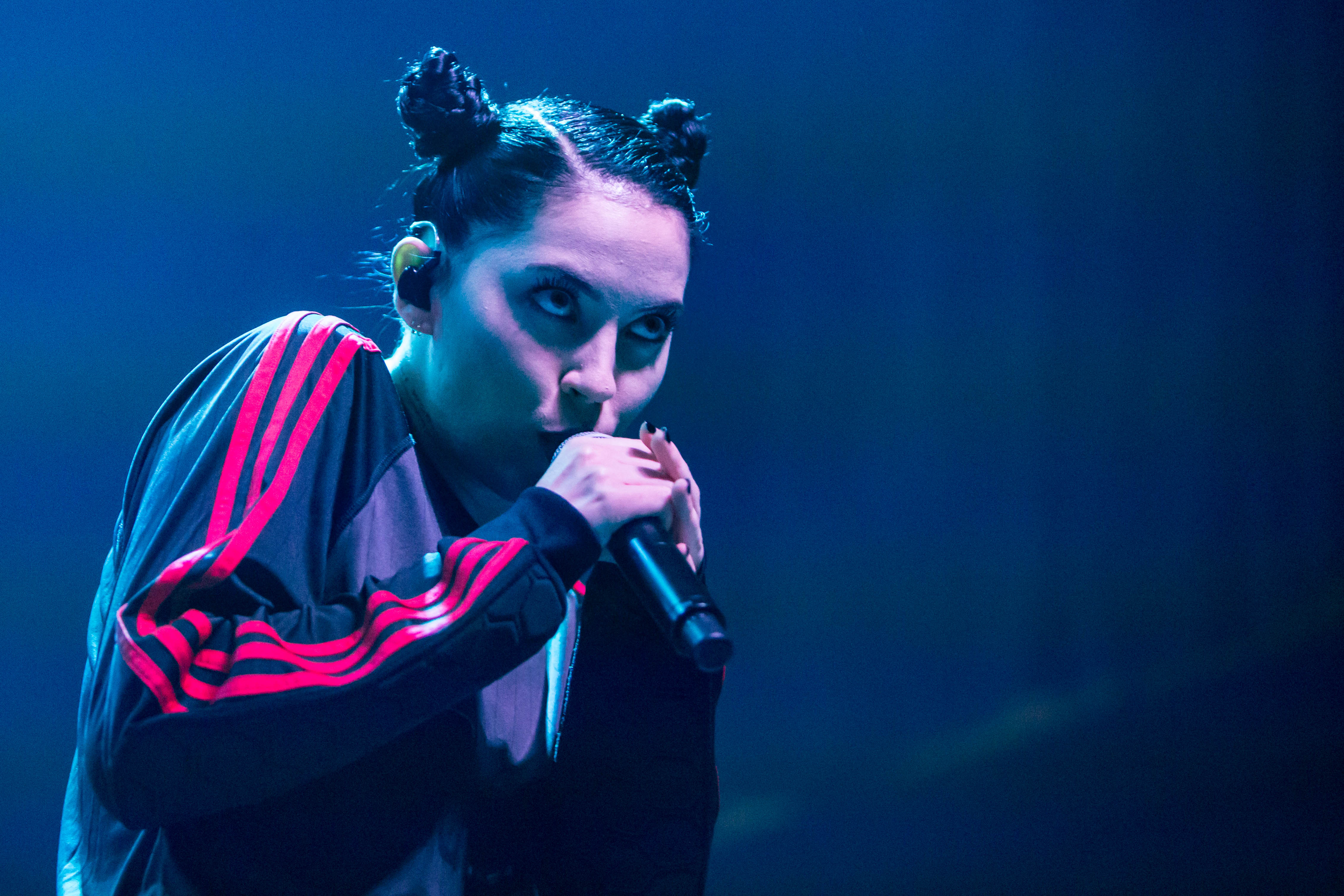 November 20, 2017
Terminal 5
New York City, NY
HOLY SHIT! Bishop Briggs
has to be in the Top 10 best performances I have seen this year. Put that into perspective; I have covered two multi-day music festivals and been to probably 50 individual concerts this year. That is over 200 individual performances year to date. Oh, and she was an opening act.
Before I get to how amazing the performance was, let me tell you how much of a pain in the ass it is to photograph her. Bishop Briggs is one of those artists that make me better at my job. She does not stand still nor move across the stage slowly; she hits the stage with an energy level that I have not experienced in a long time. She is the worst and best musical subject you could ask for as a photographer, and I am grateful I had the chance to photographer her. I loved the challenge!
We have all heard the saying "turn it up to 11" – while I hate to use that line, I cannot think of a better way to describe Bishop Briggs' performance this evening. Over the summer, I had a chance to see her perform at Firefly Music Festival on a small stage in the middle of the day. I liked that performance, and she made it on my radar as a performer I would see again. But this evening, she went from an act I had heard of to act I have to follow. She simply amazed the audience at Terminal 5 in NYC. She owned the venue from the moment she took the stage. Bishop Briggs came out swinging and let the crowd know she was there to perform – and perform she did. She does not stand still and serenade you with her songs. She moves across every inch of the stage and uses her energy to pull you in, which never levels out – it just keeps growing.
Bishop Briggs' voice fills a room and wraps around you. But that power doesn't take away from the lyrics; you hear every word. You find yourself listening to the words, and you realize quickly that she isn't just a performer. She is a writer and has a passion for music. Her songs draw from a life of experiences. A quick wiki search proves she has lived more at 25 than most of us do in a lifetime. Those life experience come through in her songs. If music to you is more than just a great performance, Bishop Briggs is an artist you should look into.
She has had some great success and press in her short recording career. Her music has made it to the top of multiple charts, been featured in movies and commercials, and she has opened for multiple huge acts. To say she deserves all this acclaim would discredit all the work she puts in. She has earned the credit and the position she has in the industry. She puts her heart and soul into every song and every performance. I would be willing to bet that we are nowhere close to seeing or hearing the end of Bishop Briggs. It is only a matter of time until I am seeing her as an opening act in some great venues around the world.