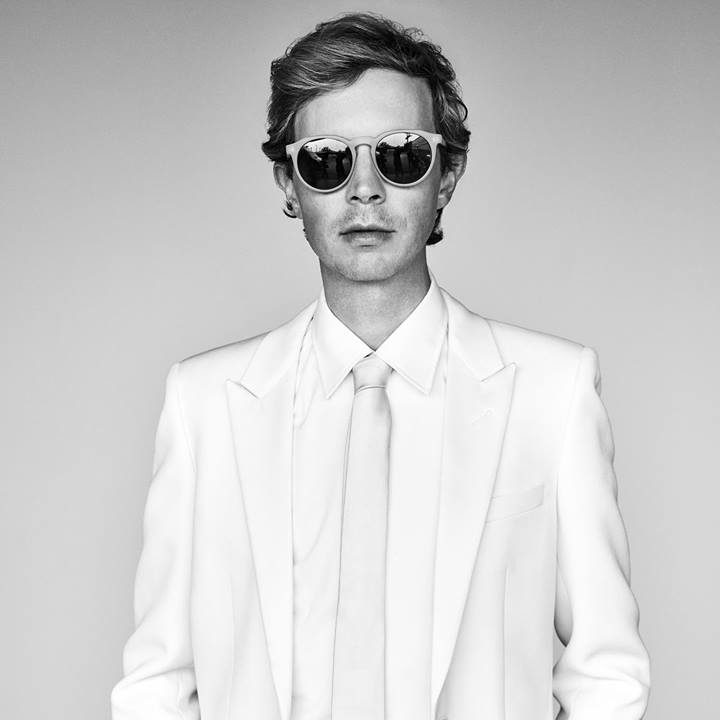 Beck
July 19, 2018
Madison Square Garden
New York City, NY
There are some artists who are known exclusively for one sound and one sound only. Then there are artists who encompass numerous styles and evolve constantly. Beck Hanson, known by his stage name Beck, demonstrated such range at his July 19 show at Madison Square Garden. One could admittedly wonder with a discography as wide and varied as Beck's how these songs would piece together to create a cohesive experience. From the moment the first few notes of "Devil's Haircut" blasted out of the speakers and he strutted onto the stage guitar in hand, Beck displayed a pure sense of showmanship, feeding off the crowd's energy and showing endless amounts of enthusiasm. Perhaps the most surprising aspect of the show was how well-rounded the presentation was. The first half of the night was devoted to mostly funky up-tempo numbers such as "Guero" and "Mixed Bizness," which are established classics in Beck's catalog, while the second half made way for some deep cuts and stripped down acoustic numbers.
Credit should be given to the backing band that night which brought definition and shape to each song selection; their sense of momentum helped enliven Beck's vivid and organic stage presence. Whenever Beck brought collaborators out such as Britt Daniel for ballad "Dear Life" and opener Jenny Lewis for deep cut "Girl Dreams," he put great care into playing alongside them, and they, in turn, supported him more than effectively.
With a career spanning as many albums and singles such as Beck's, there were some notable exclusions from the set list – cult favorite "Debra" was absent asweres other highlights such as "Don't Go it Alone" and "Black Tambourine."  These songs were missed, but despite their exclusion, Beck managed to gracefully introduce his newer material into the setlist, sequencing the songs seamlessly against his older works.
In-between songs, Beck expressed gratitude for his fanbase and their dedication to him over the years. If there's one constant to his career with each release it's that Beck is one of our most curious artists occupying genres with full force and subverting traditions. Watching him shift from the acoustic folk of "Blue Moon" to the hip-hop influenced "Wow" all the way back to the classic number "Where's It At" offered a portrait of an artist truly dedicated to the mastery of his craft. Even when Beck took time to perform covers by artists such as Spoon and Lou Reed, the style he brought to them felt distinctly his own. The visual element of the event was also well-accomplished with the lighting and effects assisting the mood and energy of the songs without overwhelming them.
It can be hard for performers to maintain the same level of interest or excitement throughout their careers and progress successfully at the same time. Witnessing Beck's performance that night proved a strong showcase for his longevity and connection to his audience. His commitment to his material and his sincere joy in performing it were what made this show a truly memorable experience. It's safe to say that Beck has stood the test of time and will continue to do so – and we're more than thankful for him.