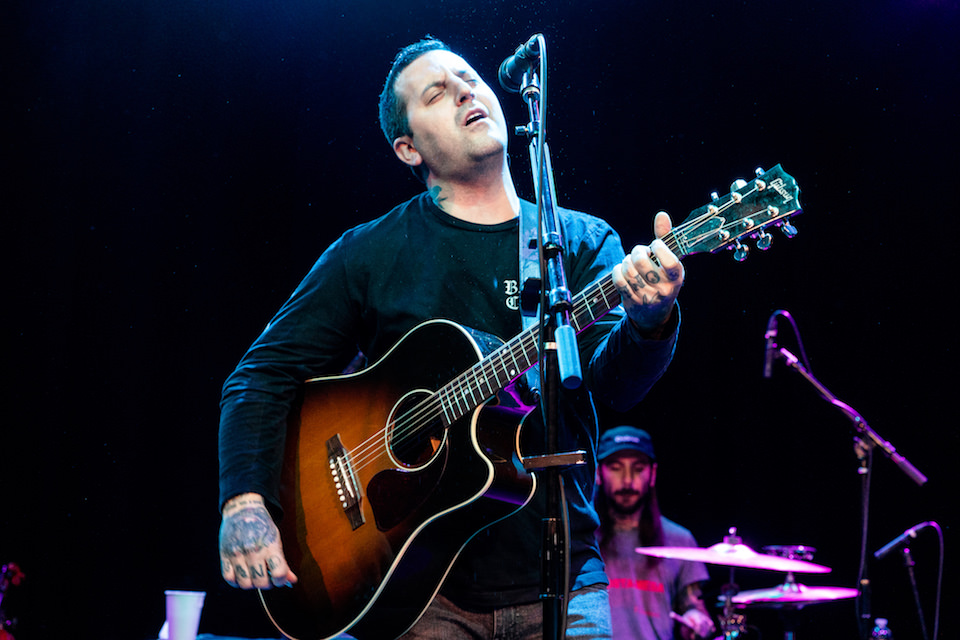 Bayside
December 8, 2018
House of Independents
Asbury Park, NJ
Show review & photos by Jacq Kozak
While the terms "quiet" and "intimate" are not words one usually uses to describe punk bands, they fit Long Island quartet Bayside incredibly well after their latest release. Usually known for their biting rock sound and big guitar riffs, they occasionally buck the confines of their genre and release something extra special. On September 28th, they released Acoustic Volume 2, a follow up to their 2006 release Acoustic. The album takes some of your favorite Bayside songs and breaks them, presenting new takes on old classics. These are the songs you love like you've never imagined them before, with a bonus: in addition to the acoustic reimaginings of the classics, they dropped "It Don't Exist," a brand-new acoustic track. It's everything you would expect it to be: melancholic, melodic, and heart-wrenching
With this new release came a new tour, but with a quieter-than-usual twist: a full-band acoustic tour. The scene in Asbury Park, New Jersey on the night of the show at House of Independents was a strange one: SantaCon Asbury Park happened to be on the very same day. As the line of Bayside fans grew outside the venue, it was frequently intersected by dozens of Santas on their way to the next bar. "You look like you're all going to a funeral. Look at them, not one bright shirt in the whole line!" remarked one rambunctious (and very drunk) Santa. The juxtaposition wasn't lost on the band, who later commented that it was "really weird out there."
An unexpected highlight of the night was opener Kayleigh Goldsworthy. In the first few minutes of her set, she made sure to let us know what we were in for. "I know you knew it would be a quiet night, but I'm here to let you know that it's going to get quieter." I don't think anyone minded the quiet. Kayleigh exudes gentleness, from her delicate strumming to the cadence of her voice. Utterly captivating, she had the whole room's attention. She's beautiful, she's talented, she's funny, and she deserves your attention. She and her new EP All These Miles found new fans in nearly everyone in the room.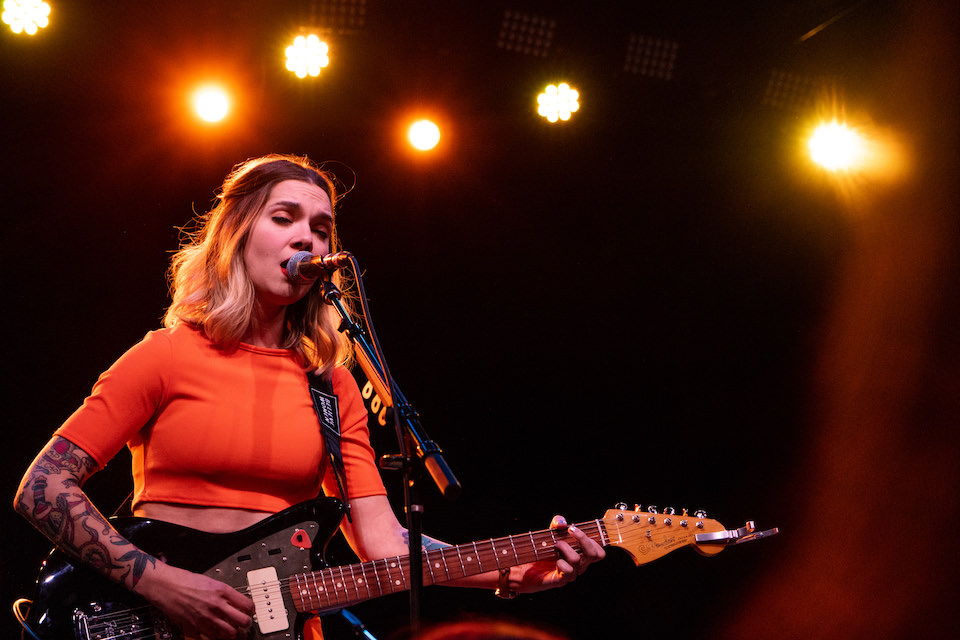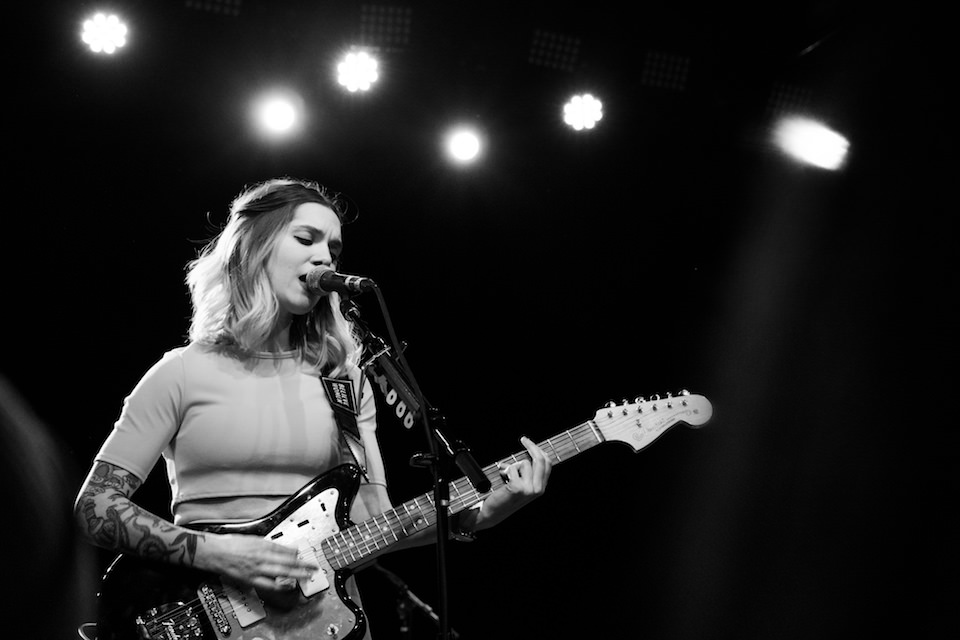 Not only did we get to hang out with Kayleigh for her acoustic set but through Bayside's set as well. She sat in on the keyboard for the main attraction: a 19 song jam-session with Bayside themselves. They covered all the expected hits from "Devotion and Desire," "Sick, Sick, Sick," (both from their newest acoustic release) and "Don't Call Me Peanut" to some deeper cuts like "Moceanu" and "The Ghost" off of 2008's Shudder and 2016's Vacancy respectively. Lead singer Anthony Raneri lived out his life-long dream of "talking over an extended intro, which is something that every good lead singer has to master in their career."
Following with the recent trend I've seen at shows of not wasting any time, Bayside chose to stay on stage where they would normally walk off to give way to an encore. As that "encore," Bayside chose two songs; much to everyone's surprise, they played a cover of Oasis' "Don't Look Back in Anger" and then closed with "Landing Feet First." The cover was fantastic, and I'm sure I'm not alone in wishing there was a recorded version available. The setlist for the night was, overall, expertly crafted. The only change I could have hoped for was more. With such a long and successful discography, the band has so many songs to choose from. I was hoping to hear "Megan" or "Montauk," but I guess I'll just have to wait for the next acoustic tour.
If you haven't yet heard them yet, Kayleigh Goldsworthy's All These Miles and Bayside's Acoustic Volume 2 are available anywhere you stream music. Give them a listen, you won't regret it. Bayside are on tour until February, so there's still plenty of time to grab some tickets and experience the full-band acoustic tour for yourself. Here's to waiting for Acoustic Volume 3.